As POPSUGAR editors, we independently select and write about stuff we love and think you'll like too. If you buy a product we have recommended, we may receive affiliate commission, which in turn supports our work.
While it's fun to have a few fragrances that turn heads with an incredible sillage, for many people, extremely bold scents can be overbearing to the senses. Whether you're someone who gets perfume headaches or simply work in an environment where you have to be mindful of strong smells, sometimes you need something more suitable for every day. Enter: Clean Reserve fragrances.
Created by the brand Clean Beauty Collective, this collection of scents are meant to be layered, which means they are much milder when spritzed alone. Not to be confused with its Clean Classic line, the brand's first fragrances launched back in 2003, the Reserve lineup features what it calls "farm-to-formula" sustainability practices, focusing on ingredients that give back to farmers and their communities. This is evident in all of its star ingredients across any number of scents. For example, in one of its most popular perfumes, "Skin," the company ethically sources vanilla from Madagascar, in support of its program that provides drinking water wells and medical facilities for the farming communities and supports reforestation projects.
Each Clean Reserve perfume formula has a similar story, alongside eco-friendly packaging made from recyclable glass bottles and caps made from sustainable wood. If you're ready to start your own Clean Reserve perfume collection, we rounded up the best scents that the line has to offer. From warm, musky notes to clean, soapy florals, read ahead for the best Clean Reserve perfumes.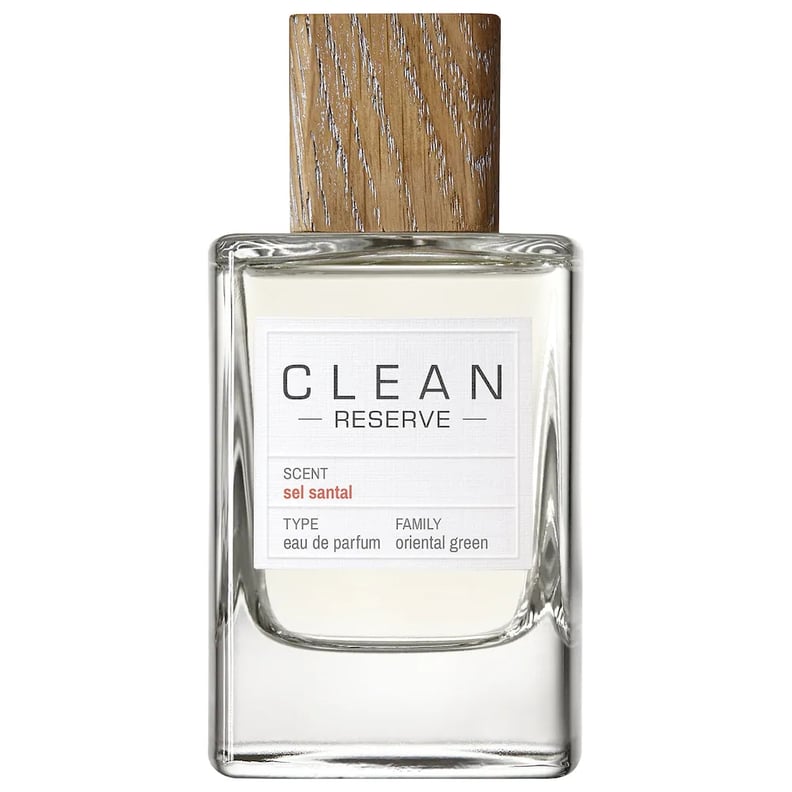 Best Woody Clean Reserve Perfume
Clean Reserve - Sel Santal ($110)
This is not your traditional Santal perfume but it may just become your favorite. Soft notes of mandarin leaves, hazelnut cream, and sandalwood perfectly straddle the line between masculine and feminine so that everyone can wear it. Styrax, also known as liquid amber, adds to the woody accord that you'll smell in this scent. Sourced from Honduras, the ingredient is harvested by the Pech community—native forest farmers and getting it from this area allows for long-term support of financial programs, like maintaining local schools, hospitals, and their agricultural lands.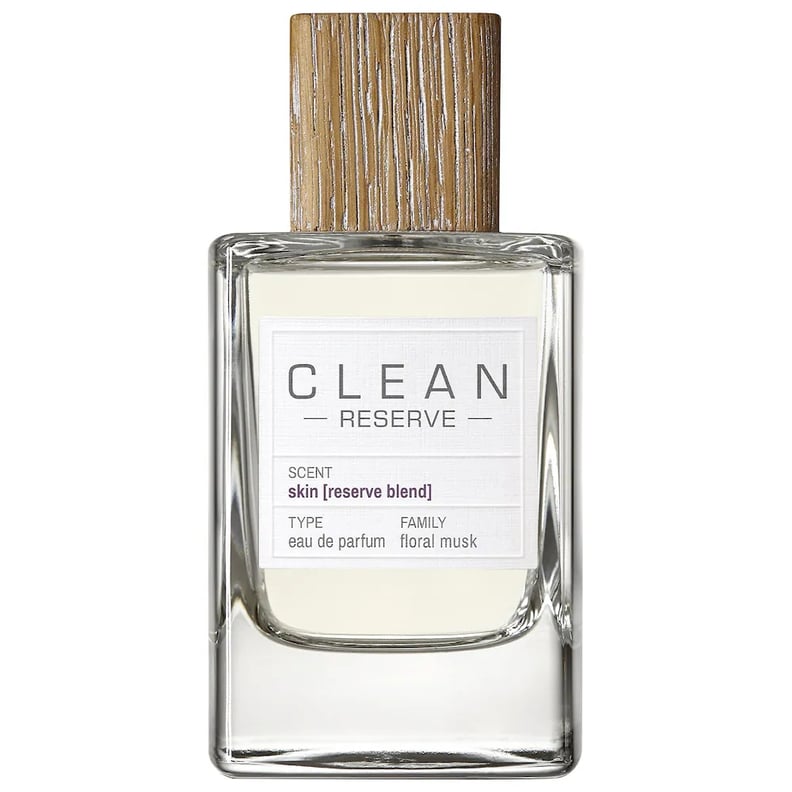 Best Musky Clean Reserve Perfume
Clean Reserve - Skin ($110)
Just as the name suggests, this perfume is meant to mimic the musks of your skin — but better. The main fragrance note is Madagascar vanilla, which is sustainably sourced from the region to aid with social projects in the region, but contains undercurrents of orange blossom and fresh musks.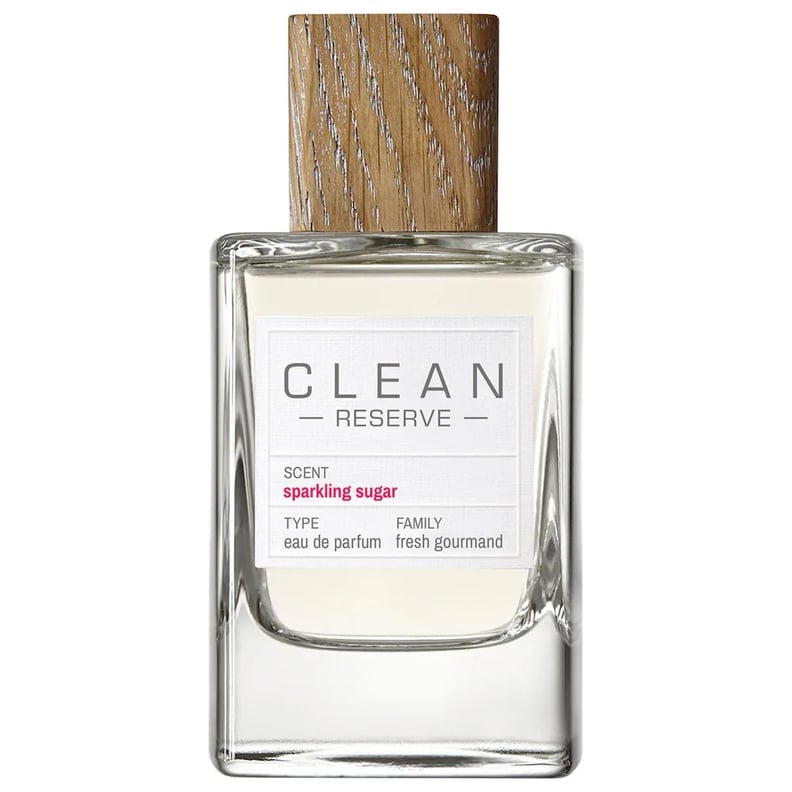 Best Gourmand Clean Reserve Perfume
Clean Reserve - Sparkling Sugar ($110)
A fan of sweeter perfumes? Opt for this flirty, gourmand delight. Ambrette seeds and pink sugar are the stars here, with the latter note giving it a touch of playfulness that makes it wearable year-round. The former ingredient is sourced by farmers in El Salvador to help support education programs and provide a stable source of income for the local farmers and their communities.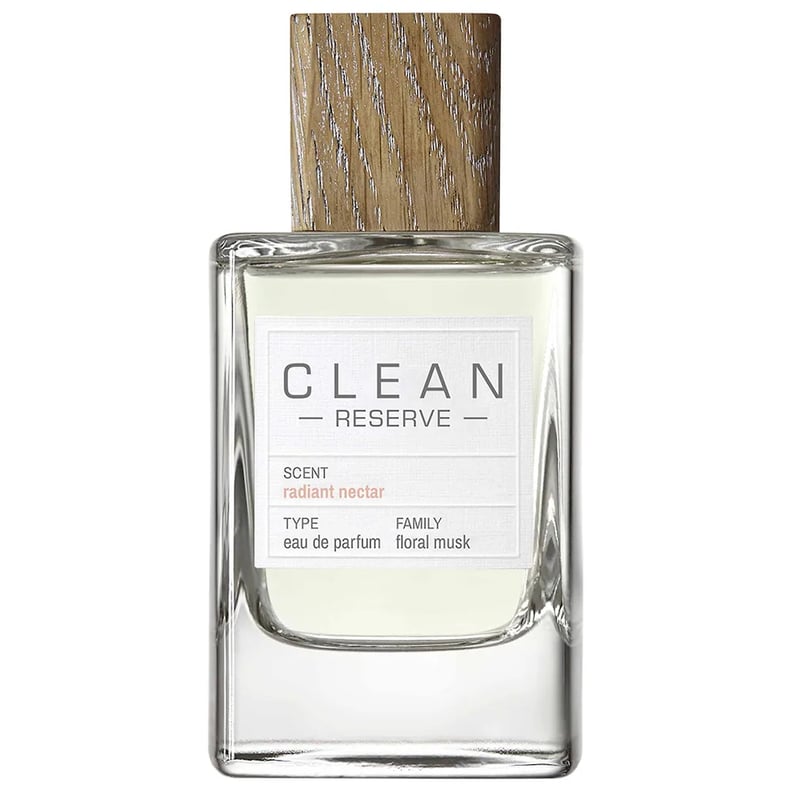 Best Floral Clean Reserve Perfume
Clean Reserve - Radiant Nectar ($110)
This perfume has a similar DNA to some of the more popular scents on the market today thanks to the addition of amber and musks, but you won't be able to get the notes of pear nectar and ambrette seeds out of your mind when it comes to this one. The combination creates a woody, floral masterpiece that is great for anyone who isn't a fan of more green-floral scents.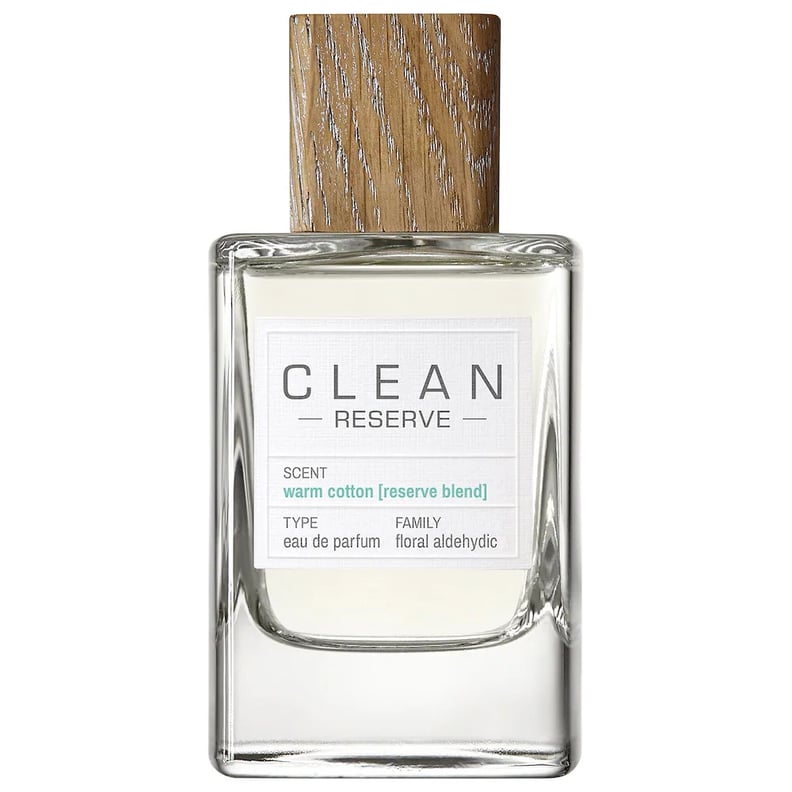 Best Fresh Clean Reserve Perfume
Clean Reserve - Warm Cotton ($77, originally $110)
If you want to smell cleaner than a load of fresh laundry, then Warm Cotton is for you. The combination of aldehydes (a synthetic ingredient that provides that soapy smell), floral accord, and musk feel like the most comforting hug that you can imagine. Benzoin is another ingredient used in this scent, and the brand sources it from Laos, which provides additional income to thousands of families in the region.