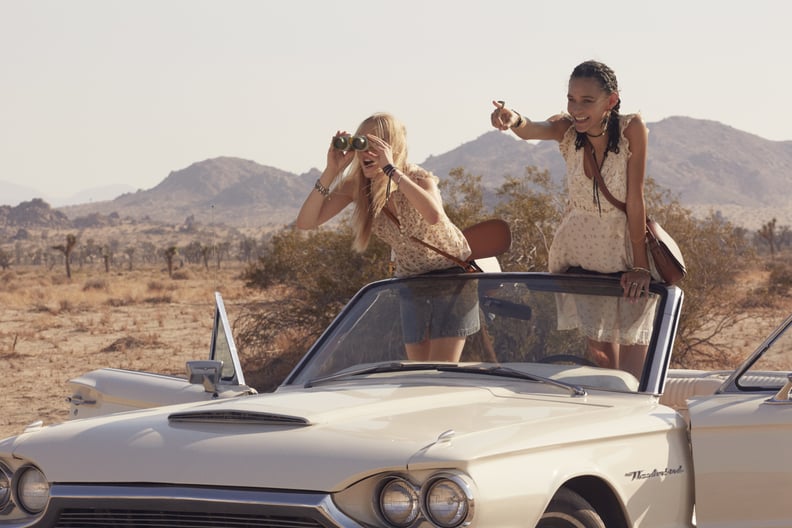 Photos courtesy Coach
POPSUGAR Photography | Lindsay Miller
Photos courtesy Coach
POPSUGAR Photography | Lindsay Miller
It's a late Winter's day when a flood of influencers, editors, models, and perfume and fashion industry heavyweights descend on the quaint stretch of dirt known as Pioneertown, CA. While it might seem an unlikely location for such a gathering, it's actually a fitting place to launch Coach's newest fragrance, Dreams ($62-$102) — a scent meant to evoke a road trip through the American West. My own first spray of Dreams immediately calls to mind wide-open spaces. There are notes of California citrus, subtle florals, and a lingering warm and woodsy aroma that is the scent equivalent of napping outdoors in a ray of sunlight.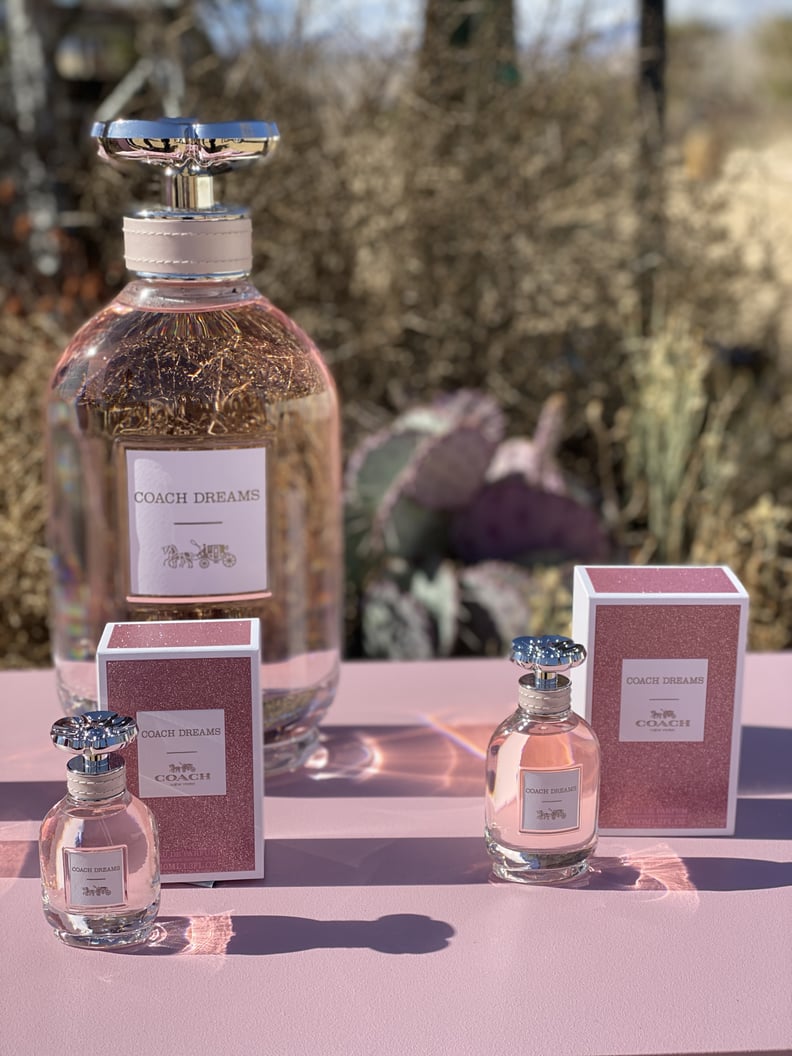 The Santa Ana winds whip around us as Instagrammers pose with disinterested horses and in front of rustic barn doors. Once we've all settled in, we watch a short film made to launch the fragrance. It stars spokesmodels Jean Campbell and Binx Walton as they galavant around in a convertible, kissing cowboys and visiting the kind of quirky roadside attractions that scream Americana.
As we warm up in a cozy cabin along Pioneertown's Mane Street (get it?), Binx tells me Dreams brings her back to her childhood in Hawaii. "We went camping a lot, we surfed, we went paddleboarding," she reminisced. "I'm an Earth sign, I'm a Taurus. so I love the outdoors. It's very light, it's easy. It reminds me of fruit, ease, good times."
Later, once we all decamp to a hotel in nearby Palm Springs, I'm intrigued to learn that perfumer Antoine Maisondieu names the Joshua tree as the fragrance's base. So, what does a Joshua tree — the craggy, otherworldly cactus-tree hybrid that dots the landscape around Southern California — actually smell like? "It's a creation. Joshua Tree oil doesn't exist," he admitted. So, he says, he blended a range of existing notes to achieve a dry, wood-y, pine-inflected scent that would call to mind the desert's craggy, signature plant.
After all, if that kind of imaginative, freewheeling approach often leads to the most memorable road trips, why wouldn't it lead to an equally memorable perfume?