These 19 Celebrities Show How to Wear the Colorful Eye Makeup Trend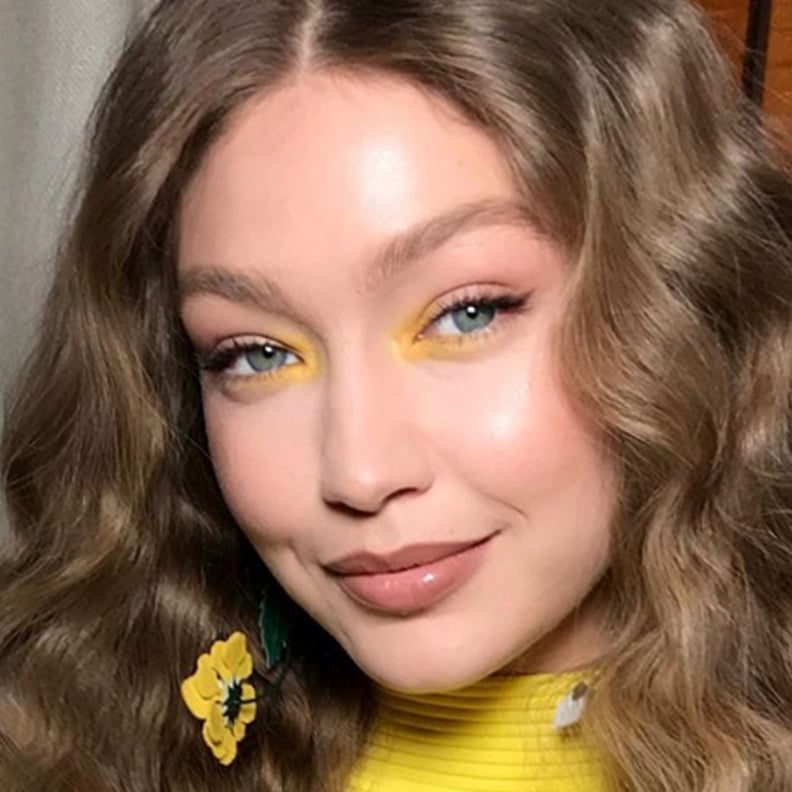 Makeup should make you feel good and look great, but most of all, it should be a ton of fun. That might be why the latest colorful eye makeup trend has picked up speed and is becoming increasingly popular among celebrities. Every award show red carpet, movie premiere, and performance seems to be another opportunity for your favorite stars to pile on the color. No hue is off limits with celebs — take Gigi Hadid wearing lemon yellow on her lids or Emmy Rossum using a vivid red as eyeliner. Many of the stars choose to pair their bold eye looks with nude or coordinating pink lips and several coats of black mascara.
Not convinced about how wearable the trend really is? The following colorful eye makeup looks are sure to convince you to try it out for yourself.
Ashley Madekwe in Sparkling Green Shadow
Paris Jackson in Steel Blue
Camilla Belle With a Dramatic Emerald Eye
Janelle Monáe With Purple Liner
Kacey Musgraves in Powder Blue
Bebe Rexha With a Touch of Aqua
Emmy Rossum With Red Liner
Kylie Jenner Wearing Hot Pink Shadow
Ashley Graham in a Multitude of Pink
Dua Lipa in Graphic Pink Lids
Selena Gomez in Sparkling Green
Vanessa Hudgens in a Wash of Violet
Madelaine Petsch in Teal Shadow
Taylor Hill With a Smoky Blue Look
Lily Collins With Fuchsia Lids
Lucy Boynton in Robin's Egg Blue
Sara Sampaio With Red Liner
Lupita Nyong'o in Cobalt Lashes and Liner