Make Room in Your Beauty Bag — ColourPop Is Launching Concealers AND Makeup Brushes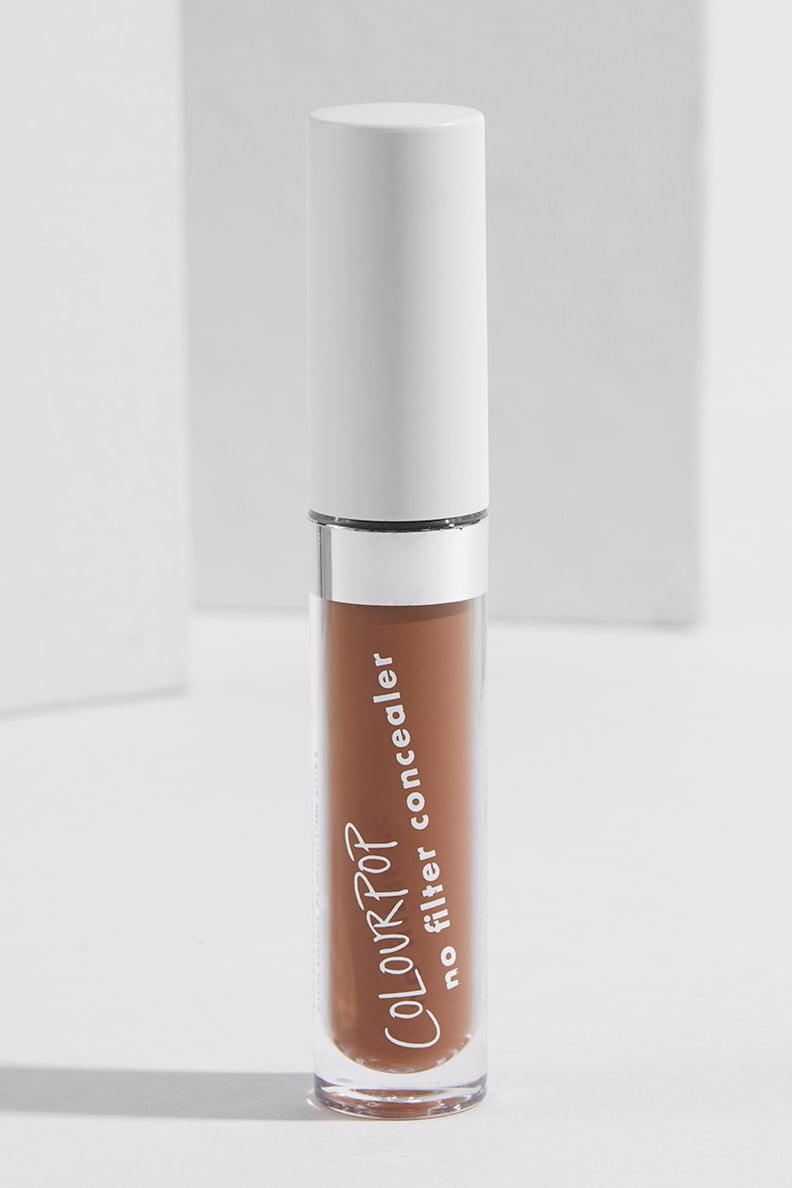 We're sure you've seen that ColourPop has been teasing the heck out of its No Filter Concealer, which drops July 27 on ColourPop.com. Over the weekend, the brand pulled a "But wait — there's more!" of epic beauty proportions: along with the concealers, the brand is also dropping a 12-piece brush set. These products work great alone, but of course they're meant to be used together. Here's how:
The Pressed Powder Bronzers and Highlighters come in mirrored compacts. You can apply them with one of the face brushes ($5-$11). There's an Angled Eye Brush ($5) for eyeliner or shaping, a Pencil Brush ($5) for smoky eyes, and a Tapered Blending Brush ($6) for cut creases. The small ($6) and medium ($6) eye blending brushes work for powder, cream, and/or liquid formulas. For highlighters, you can use the Fluff ($7) or Fan ($7) brushes.
The Stippling ($8) is a short, flat-tipped brush. The Blush Brush ($9) is a round, medium-sized, versatile offering that works equally well for blush, bronzer, or highlighter. The Angled Face Brush ($9) and Large Powder Brush ($11) round out the collection and can be used for contouring.
The No Filter Concealers ($6) come in 15 different shades, each with a wand applicator to cover blemishes or highlight under eyes. The formula can also be blended to create an airbrush effect that lets you live that #nofilter life. Read on to see each incredible shade — and set your alarms for July 27.