As POPSUGAR editors, we independently select and write about stuff we love and think you'll like too. If you buy a product we have recommended, we may receive affiliate commission, which in turn supports our work.
Lipstick is never the first thing I reach for and would probably be the number one item I'd leave out if I needed to make space in a beauty bag. Don't get me wrong — I love the way it looks. I just know myself, and, much like my speedy skincare routine and appreciation for double-duty products, once I put something on my face, it's very unlikely I'll return to touch up that item later in the day.
Now, I will wear lipstick for a special occasion (usually right before pictures are taken), but another hesitation comes from the fact that most lipstick doesn't look so great after a few hours, as it feathers or fades throughout the day, and, unlike lip gloss, I can't reapply it wherever I am with no mirror necessary.
All of this is to say, I'm down to try anything that could make lip color last, and when talking about this with a friend recently, she told me she puts concealer on her lips when she wants lipstick to stay. On. Her. Lips.
Of course, I had to try it for myself. I used a Fenty Beauty by Rihanna Stunna Lip Paint Longwear Fluid Lip Color ($25) and the Nars Soft Matte Complete Concealer ($30) — and I couldn't be more surprised by the results. Check out my process ahead.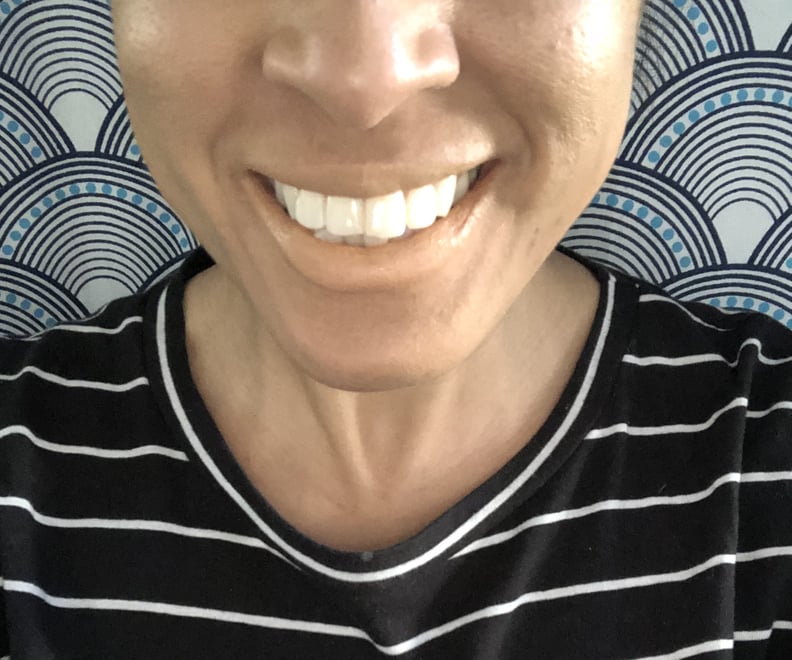 Step 1: Prep For Lipstick With Concealer
When looking at my concealer collection, I decided, consistency-wise, a cream concealer would be best because a matte, oil-free texture sounded longer lasting than something liquid. Plus, it felt more sanitary to use my finger to apply my Nars matte concealer, as it was easier to scoop out the amount I needed vs. a concealer with an applicator wand. Of course, I'd still recommend cleaning it first and not "double-dipping" a finger back in once you've applied the concealer on your lips, especially if you're a bit of a germaphobe like me.
After that step, I finished getting ready so my lips would be as dry as possible before the next step.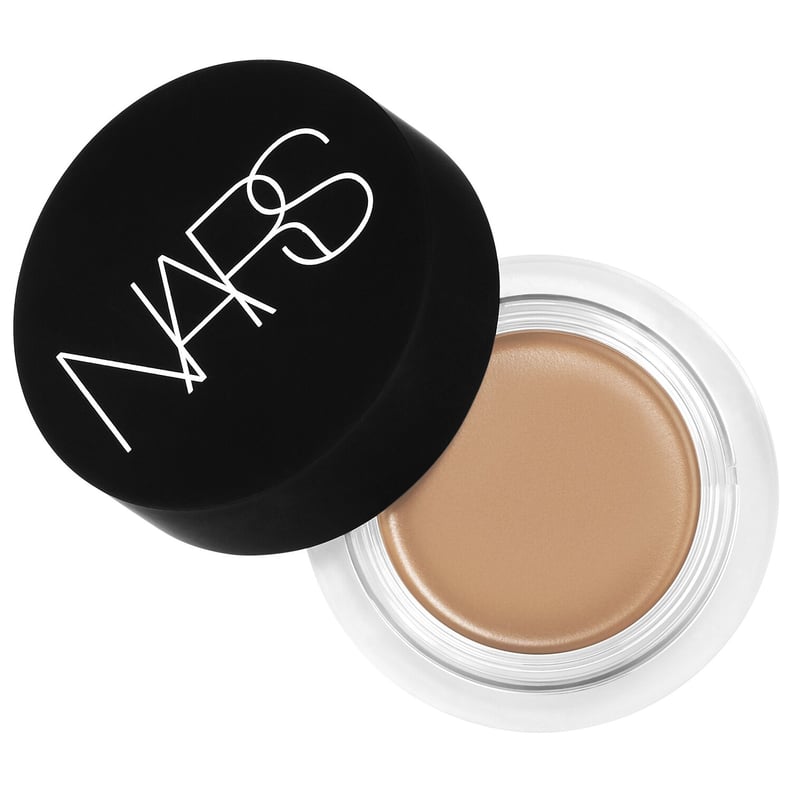 Nars Soft Matte Complete Concealer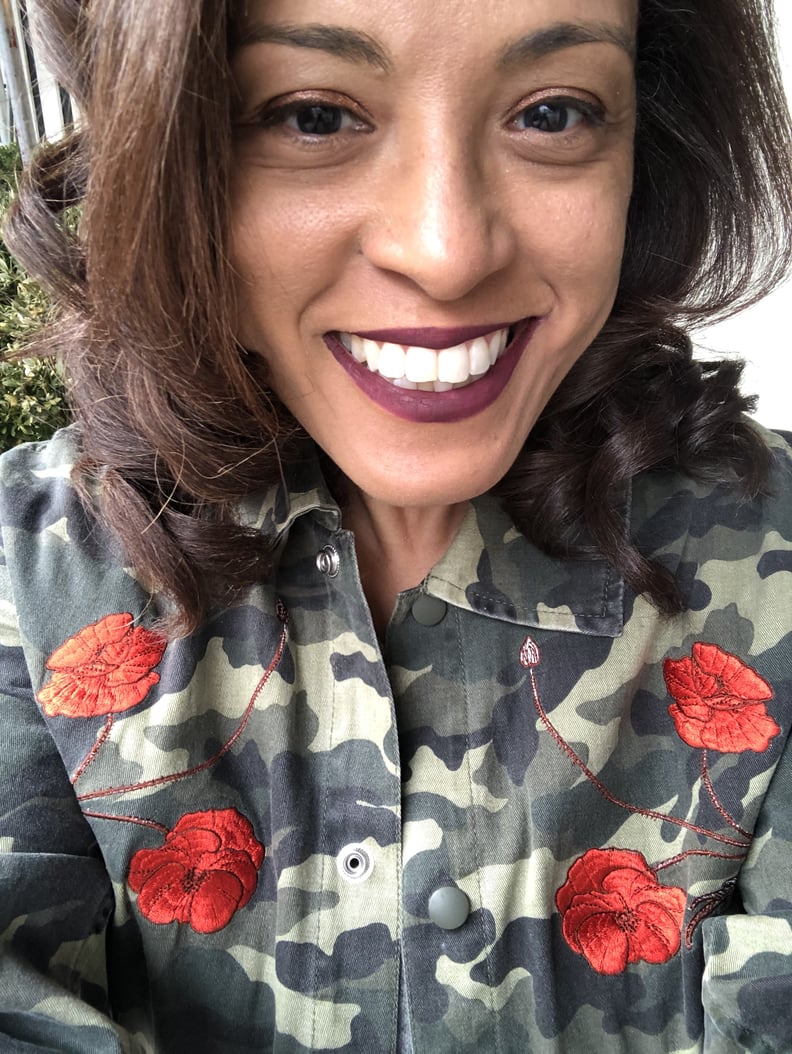 Step 2: Apply Lipstick
Then I chose my boldest lipstick, a limited-edition shade of a Fenty Stunna Lip Paint. I think the liquidy texture helped it stick to the concealer and would bet that most any liquid lipstick would work pretty much the same way. (I made sure I cleaned the applicator before closing it up here, too.)
Now, you may think this pic was snapped right after I applied the lipstick in the morning, but this was later that afternoon, after I drank several beverages (out of a bottle, glass, and straw) and ate lunch and snacks. You'll have to trust the lipstick looked pretty much the same as it did that morning, especially since it still looks rather fresh here. Now, there was a bit of color on the items I drank from, but there was very little evidence of where any lipstick had rubbed off on my lips.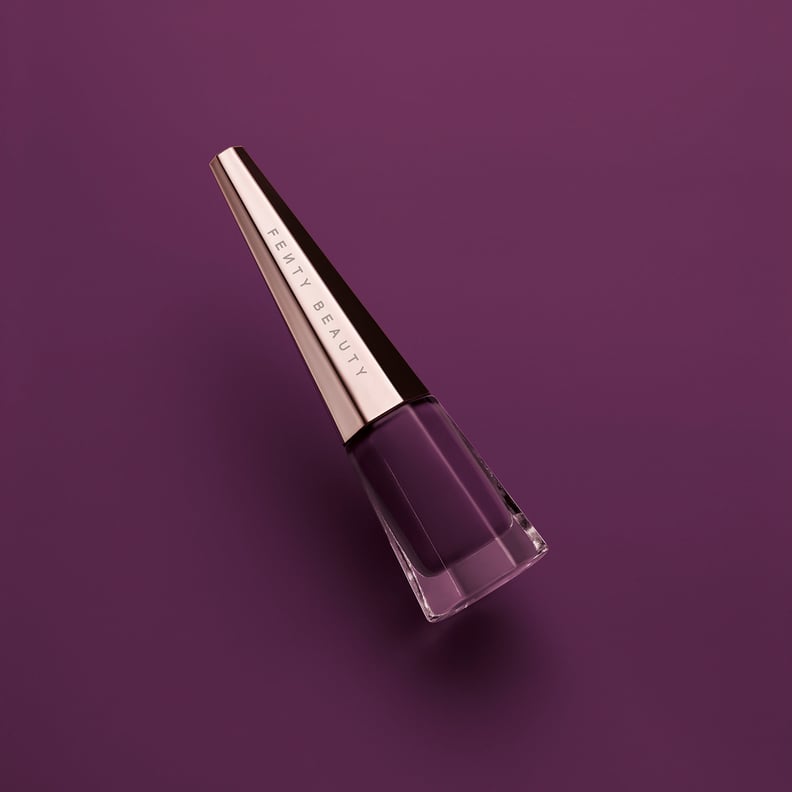 Fenty Beauty by Rihanna Stunna Lip Paint Longwear Fluid Lip Color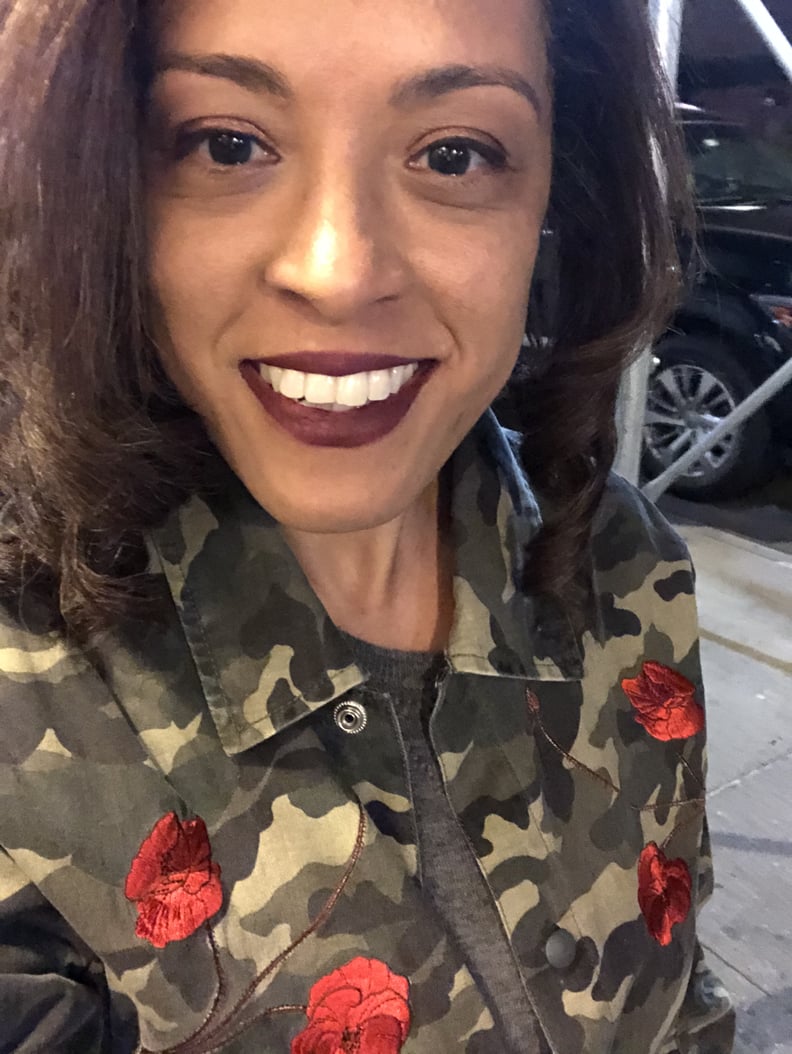 Lipstick After 8 Hours of Wear
Here I am ready to go out to meet friends for drinks, and you'll notice there's no lipstick on my teeth or face, but it was beginning to show some drier patches.
All I did to fix this was press and rub my lips together for a few seconds, and the color balanced right back out. The bit outside of my mouth could have resulted from rubbing my lips or also because the wand on the Fenty lip paint requires a very steady hand (which I do not have). Next time, I'll apply the concealer and then a lip liner to outline my lips so I can just fill them in with color, and I might use a sheer gloss on top to keep things looking smooth throughout the day.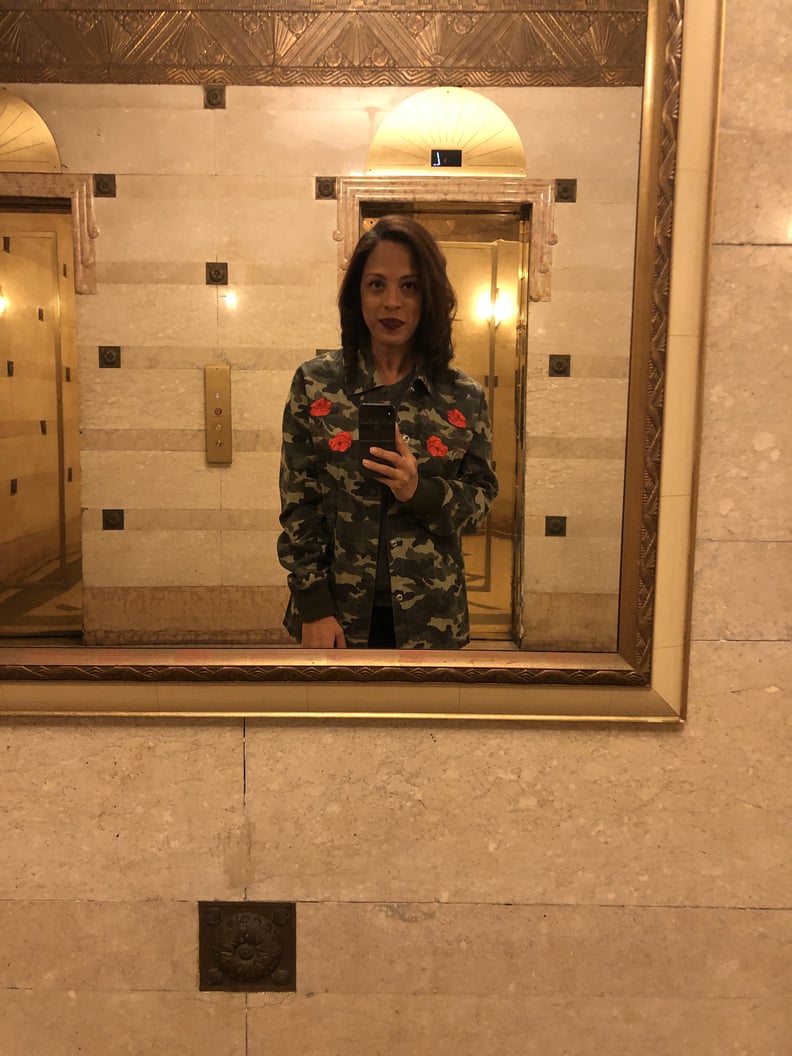 Lipstick After 10+ Hours of Wear
I snapped this final pic before I walked my dog before bed — we're talking more than 10 hours later.
Conclusion: While I loved this hack, it still won't have me wearing lipstick every day . . . but truly nothing could. Now that I know I can have lipstick that stays where it belongs for this long, I am sure I'll be reaching for a tube more often than I ever have in the past and know I won't need to make any unnecessary bathroom trips to check up on it or wipe it off in frustration in the middle of a night out.