Every editorial product is independently selected by our editors. If you buy something through our links, we may earn commission.
Getting chiseled cheekbones is one of the hottest trends in makeup right now (right after strobing). But there aren't that many products out there that can shade the darkest skin tones. I'm talking deep ebony and dark mahogany complexions here. So, I tested out the most popular palettes on the market right now to see which ones actually work for brown girls. Each compact is a blend of highlighting, concealing, contouring, and correcting colors. In the end, these 10 products were deep enough to sculpt my chocolate cheekbones, and the highlighters didn't leave my brown complexion ashy or pasty. Beyoncé-worthy bone structure, here I come!
01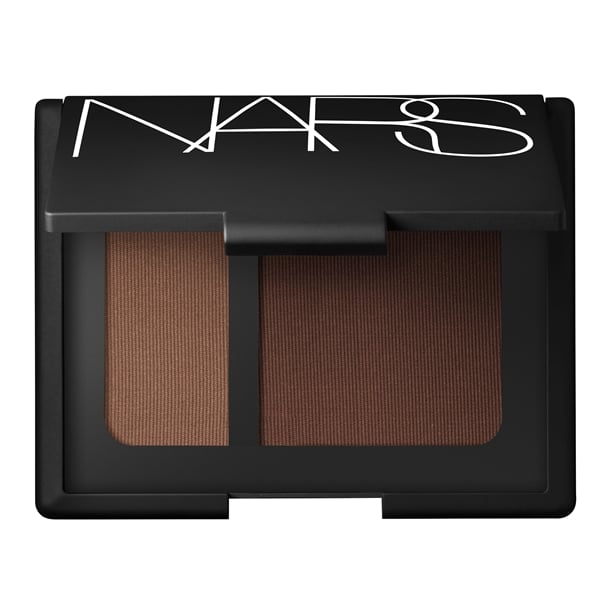 For the Multicultural Makeup-Lover
If you're a fan of powder formulas, this Nars palette offers two matte shades that can subtly chisel and highlight cheeks. While this compact isn't deep enough for the darkest ebony tones, it does come with a lighter shade that can be used as a highlight on many different complexions.
Buy it: Nars Contour Blush in Gienah ($42)
02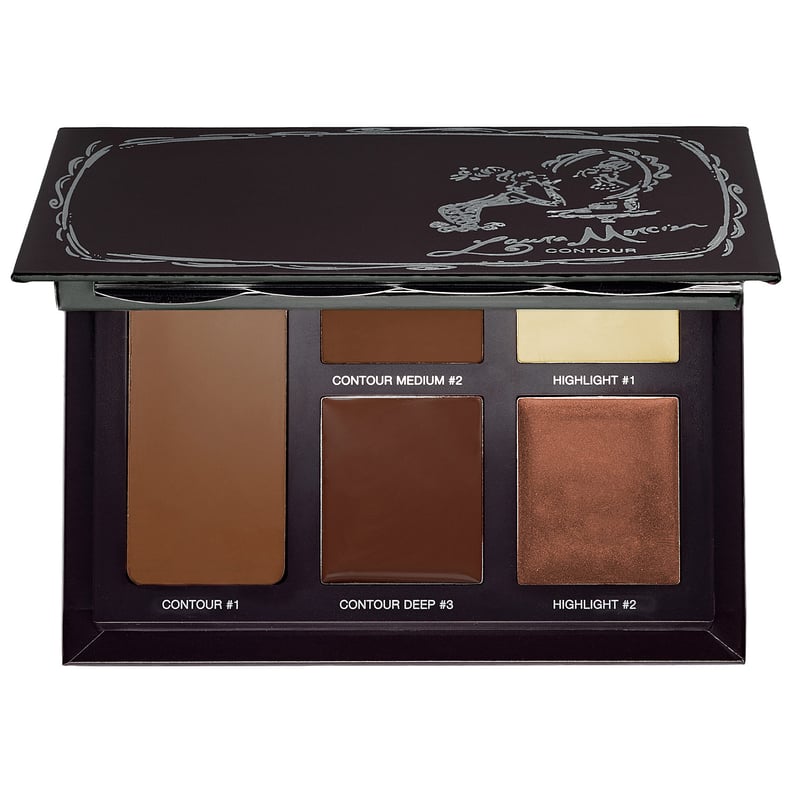 For the Contouring Beginner
This Laura Mercier palette only comes in one shade, but the hues that are offered cover a wide range of skin tones. My personal favorite in the set is deep #3 (for contouring) and highlight #2 (for shimmering cheekbones). All the colors have a mousse-like texture that blends easily. Plus, it comes with a packet of tips filed neatly in back that you can pull out at any time.
Buy it: Laura Mercier Flawless Contouring Palette ($50)
03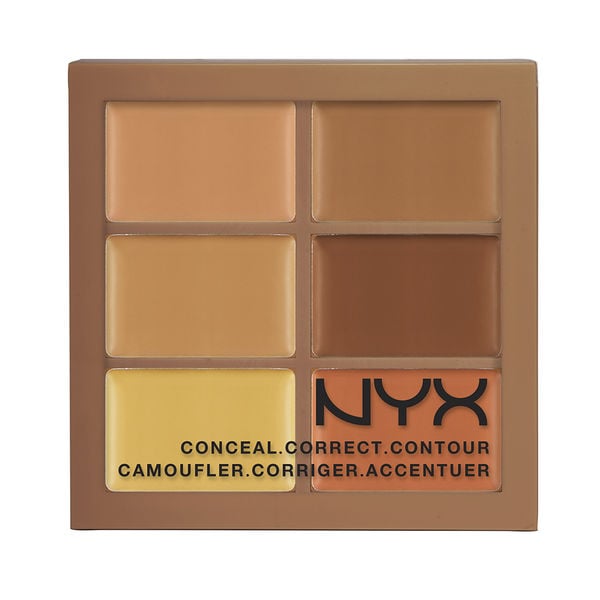 For the Brown Girl on a Budget
This NYX compact has become a popular dupe among Black beauty bloggers. But our favorite thing about this set of six creams is that it comes with peach-toned correctors, orange concealers, and a deep-mahogany hue you can use for contouring. The lightweight, waxy texture is easiest to use with a stiff concealer brush as opposed to a fluffy contour brush.
Buy it: NYX Cosmetics Conceal Correct Contour Palette ($12)
04
For the Darkest, Deepest Skin Tones
Opening the Cover FX palette, our eyes immediately go to the shimmery gold cream in well two. The color is the perfect mix of copper and gold to draw attention to cheekbones. Shade number four is dark enough to create shadow on the darkest complexions (think Lupita Nyong'o and Viola Davis).
Buy it: Cover FX Contour Kit in Deep ($48)
05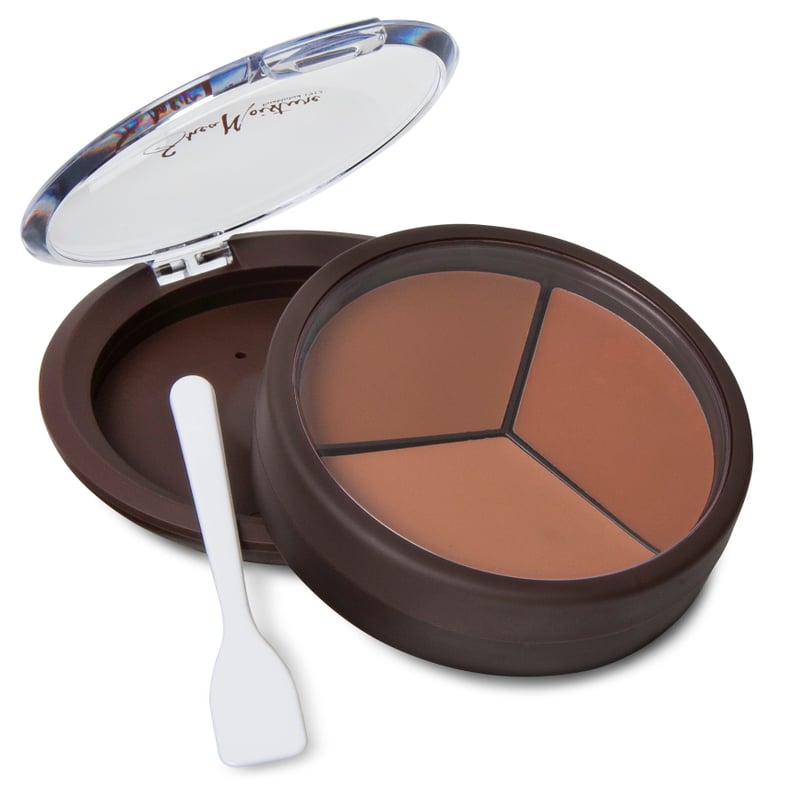 For the Woman With Uneven Skin Tone
SheaMoisture's line of color cosmetics is specifically geared toward women with medium to deep skin tones. So, the brand offers three different palettes that can cover the darker end of the Pantone skin spectrum. Each compact comes with three shades with very similar tones. This trio is best used for contouring or disguising uneven splotches.
Buy it: SheaMoisture Color Correcting, Contouring & Highlighting Palette in Deep or Dark ($25)
06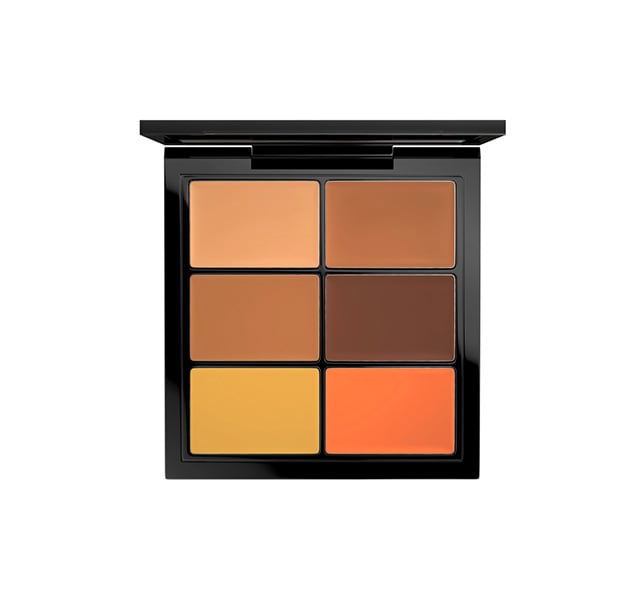 For the #Beat Instagram Celebrity
This MAC cream set is perhaps the most popular contour palette on YouTube. It's got an orange and yellow corrector to counteract blue veins and purple blotches. The four other shades can be mixed to conceal under-eyes and contour the cheeks.
Buy it: MAC Studio Conceal and Correct Palette in Dark or Medium Deep ($40)
07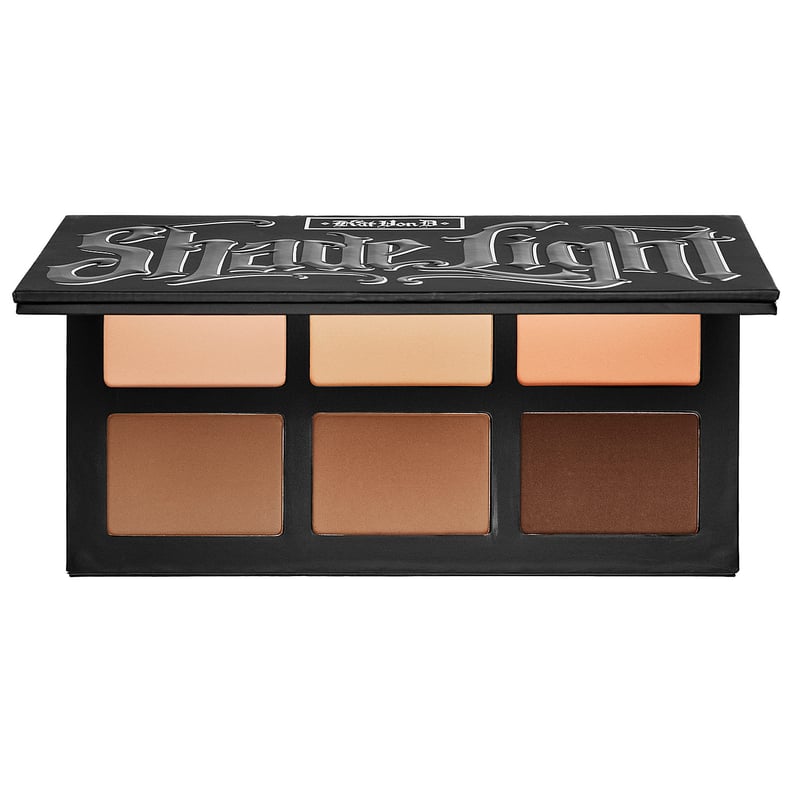 For the Cool Contour Queen
Subconscious (bottom right) is the ideal shadow for medium-brown skin tones to use as a contour color. But that doesn't mean you won't use the other shades. The remaining hues can be mixed with other shades to get your desired highlight hue. Overall, the matte powders have a strong color payoff and cool, gray undertones.
Buy it: Kat Von D Shade + Light Contour Palette ($46)
08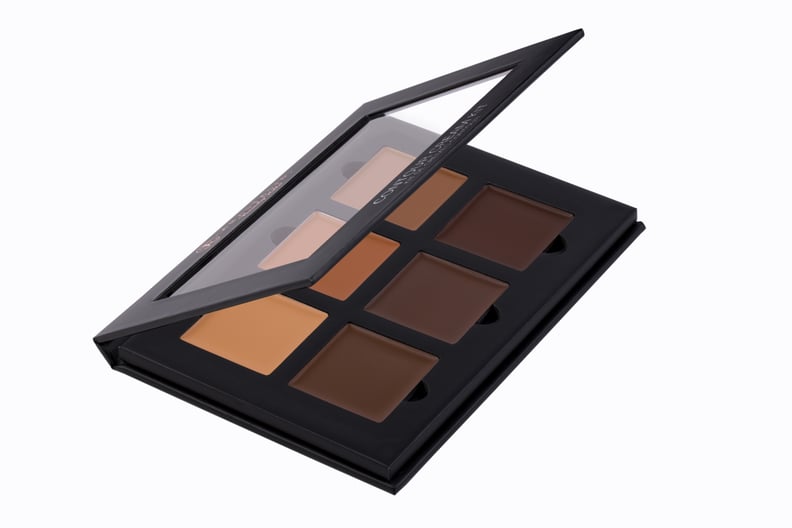 For the Makeup Artist With Dark-Skin Clients
The consensus in professional circles is that this Anastasia Beverly Hills palette is the premium contouring option for women with darker skin tones. The three contour shades cover complexions from tawny to ebony. While some cream products can emphasize creases, these products have a powdery finish.
Buy it: Anastasia Beverly Hills Contour Cream Kit in Deep ($40)
09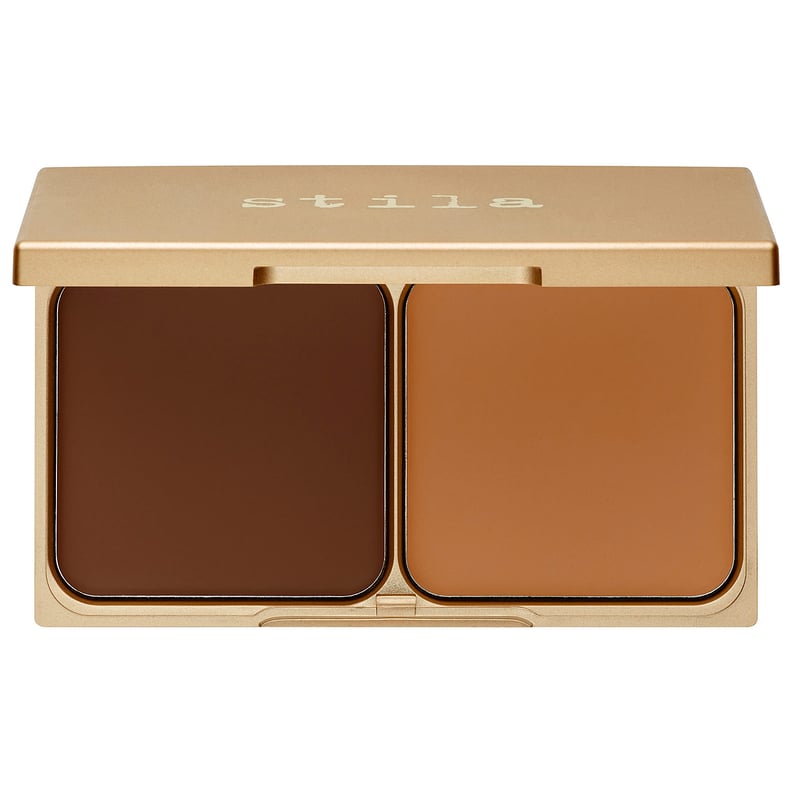 For the Woman Who Contours Occasionally
This Stila contour shade is one of the darkest of all the products I tested, and the color payoff is amazing. One or two swipes is all you need to sculpt your entire face. The highlight shade is also the perfect mix of gold and yellow for erasing under-eye bags. Since you won't have to use a lot, this product will last a long time, making it worth the cash.
Buy it: Stila Shape & Shade Custom Contour Duo in Deep ($40)
10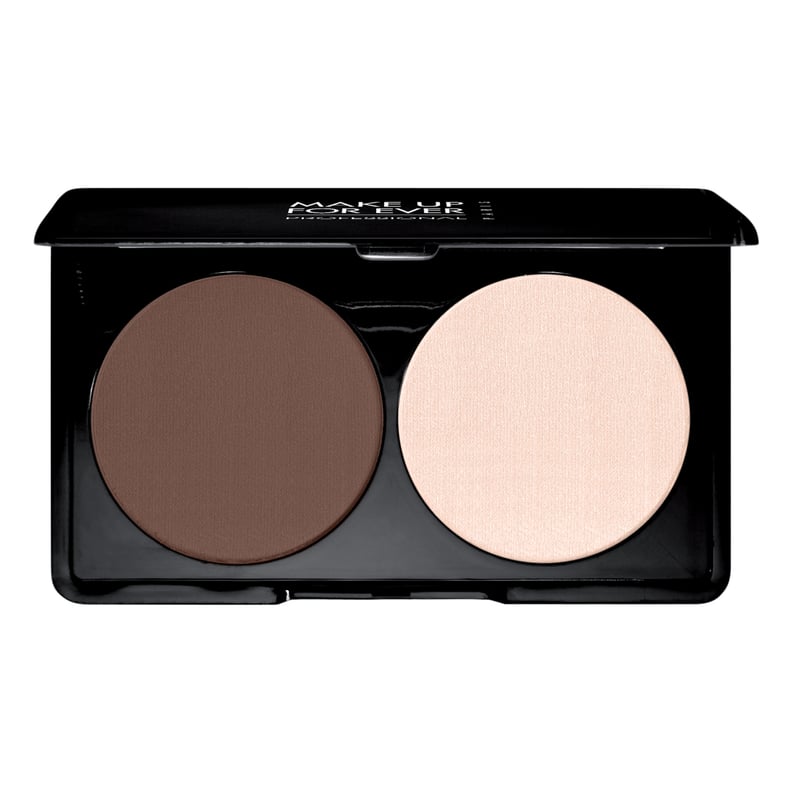 For the Woman Who Likes Basics
Sometimes having six options in a palette isn't what you need (or want). Make Up For Ever has paired two powders — one for shading and one for illuminating. Both hues are easy to blend with a fluffy brush, but you can still build up the intensity for that clown contouring effect.
Buy it: Make Up For Ever Sculpting Kit in Dark ($48)