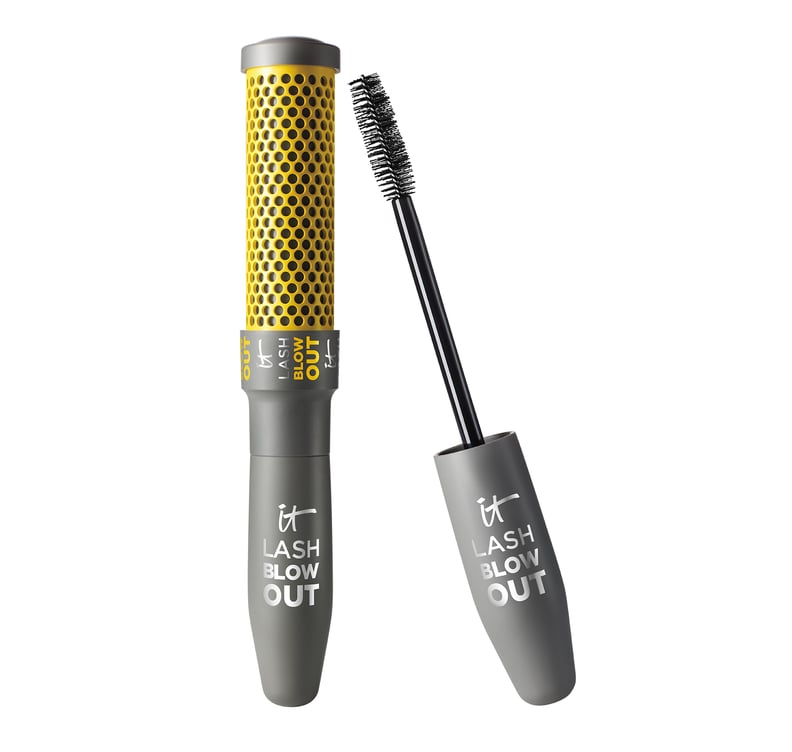 itcosmetics.com
As POPSUGAR editors, we independently select and write about stuff we love and think you'll like too. If you buy a product we have recommended, we may receive affiliate commission, which in turn supports our work.
King Kong and Ann. Pizza and pineapple. Socks and sandals. Clearly, stranger things have come together than a makeup company and blow-dry bar franchise. Still, with what might appear to be an odd match, the founders behind IT Cosmetics and Drybar insist the collaboration — a first for both brands; a mascara called Lash Blowout hitting QVC July 26, ITCosmetics.com July 31, plus Sephora and Ulta August 1 — makes perfect sense.
"There are a lot of parallels between the two because lashes are hair," CEO of Drybar Alli Webb told POPSUGAR. That's why the two designed a formula and brush in tandem with the most-requested style at the salon: volume. "Everybody wants big hair, just like everybody wants big lashes."
Another thing everybody after volume also probably knows: the best results are all in the details. That's where IT Cosmetics did its due diligence: "We wanted to capture the best of Drybar technology, so the mascara is loaded with a lot of the same ingredients you'd find in some of their hair products, like biotin and collagen," said founder Jamie Kern Lima. Oh, and the tube itself doesn't just look like a spitting image of a Drybar hairbrush, but the bristles also have "little yellow balls on the tips," said Lima, like its Lemon Drop Detangler Brush. (Those make it easy to rake through knots — er, clumps.)
Now, as someone who looks like a turtle without its shell sans mascara (and I say that lovingly, knowingly, with zero shame — promise), I've got some pretty strict standards when it comes volumizing formulas. The false-lash effect, for me, is akin to putting on a fresh pair of underwear in the morning — like I'm ready to take on the world — and the more fanlike, the better. The only problem is most mascaras on the market either clump after I apply my (admittedly excessive) 200 coats or leave me looking like Courtney Love circa 1992 by lunchtime. There is little in-between.
So, the inevitable question: did Lima and Webb get it right with the IT Cosmetics Lash Blowout Mascara? Did it live up to its claims? Let's just say: they definitely didn't blow it.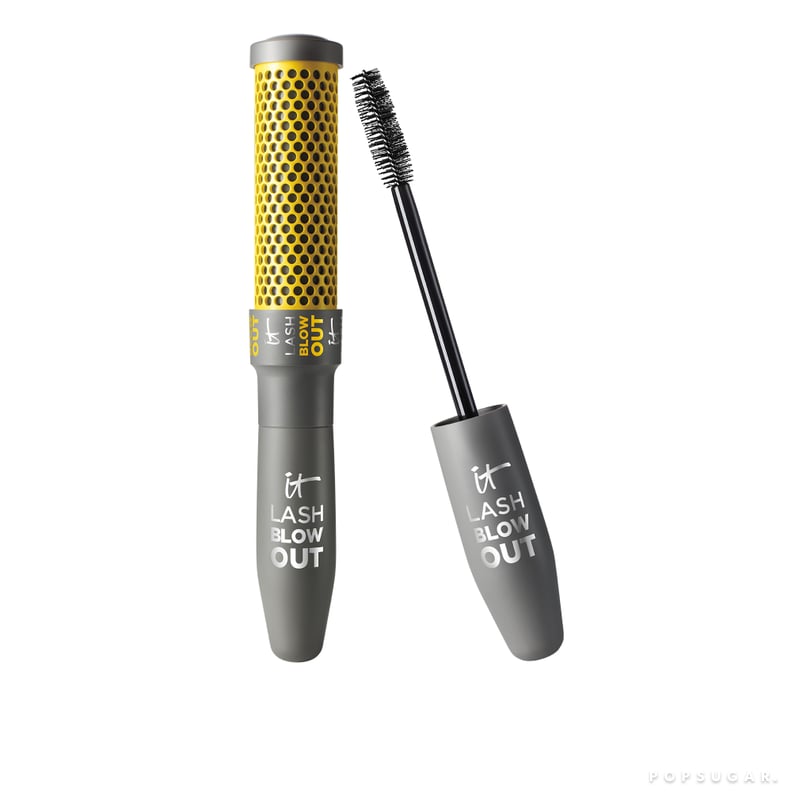 IT Cosmetics Lash Blowout Mascara
Beyond its cute packaging, creating this formula took countless months to perfect. "The more volume you put in a mascara, the more clumps you generally get," said Lima. When I first got the tube, I was pleasantly surprised to see a bristle brush (those tend to work better at fattening up lashes compared to plastic wands, IMO).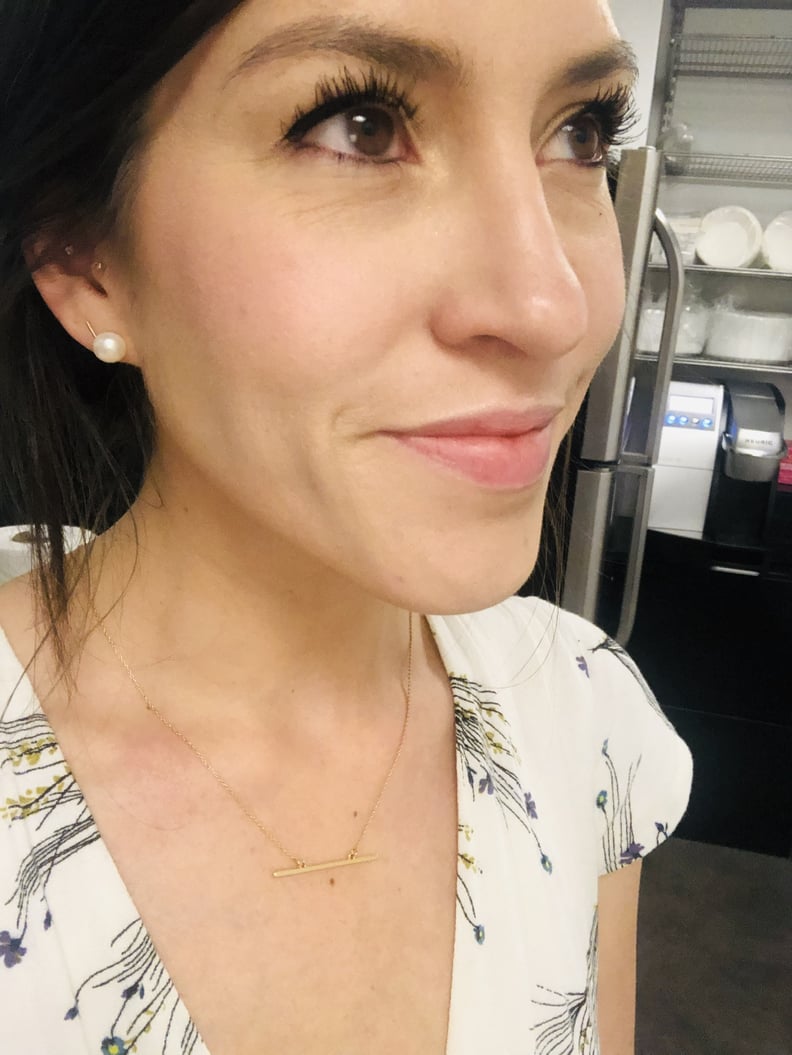 IT Cosmetics Lash Blowout Results
After just a few swipes, I can attest: this mascara gives you major volume. It's worth noting that I have pledged allegiance to IT's Superhero Mascara — I'd rather walk barefoot in the streets of New York City than be without it — so if you are familiar with that formula, know that this is not the same kind of volume. With Lash Blowout, you get that perfectly separated, darker-than-dark, miles-long-lashes look (versus Superhero's va-va-voom effect). I'm thinking this is the perfect daytime mascara.
Even better, the formula builds nicely — meaning it left behind zero clumps, even after I layered it on thick — and it stayed put the entire day. (Keep swiping to see how it held up by hour six.)
IT Cosmetics Lash Blowout Mascara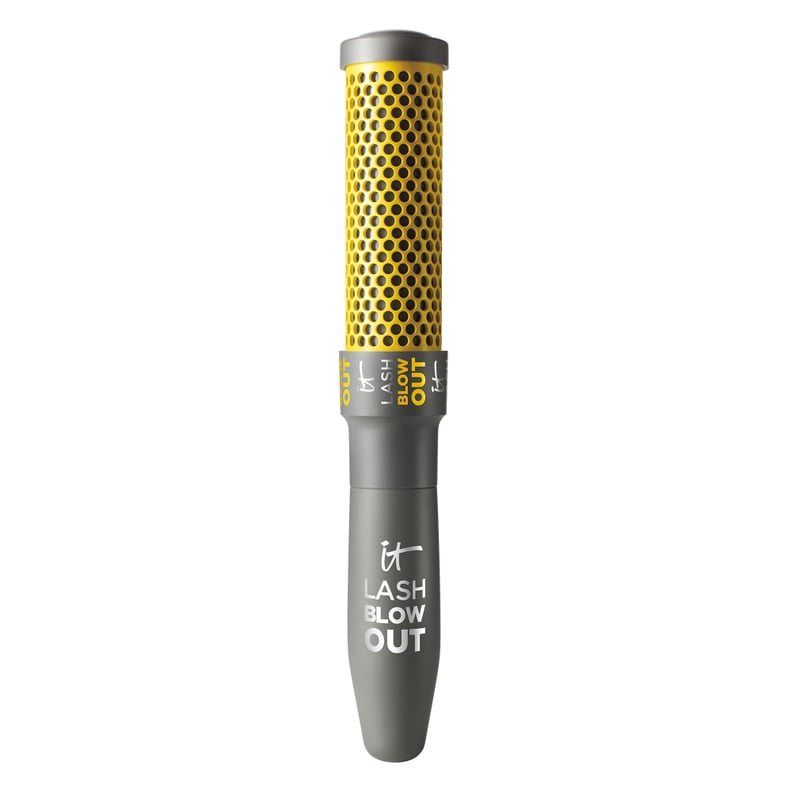 IT Cosmetics Lash Blowout Mascara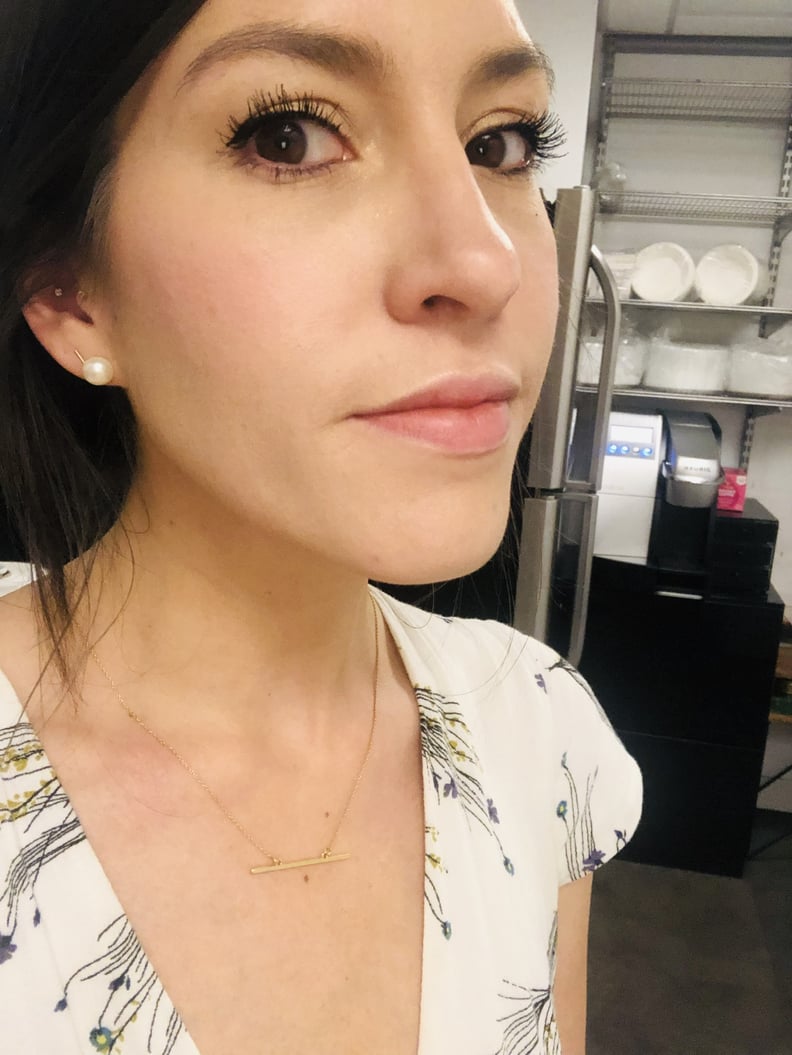 IT Cosmetics Lash Blowout Mascara
As you can see, my mascara hasn't budged in the slightest after hours of wear (and New York City heat). I'd say IT Cosmetics blew it out of the park.