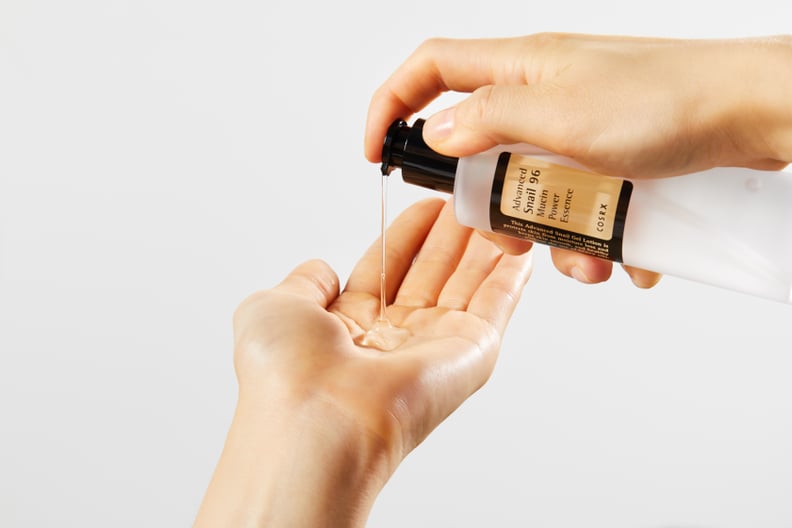 Walmart
Walmart
As POPSUGAR editors, we independently select and write about stuff we love and think you'll like too. If you buy a product we have recommended, we may receive affiliate commission, which in turn supports our work.
My skin-care inspiration is that of a glazed doughnut. Hydrated, dewy, a near-reflective surface — in an ideal world, these are all descriptors I'd like to use in regard to my skin. A recent purchase has brought me closer than ever to my goal: the Advanced Snail 96 Mucin Power Essence ($15, originally $25) by Cosrx. (Yes, it really contains snail gunk.)
I'm by no means the first person to rave about this unexpected beauty product. In fact, the essence already has quite the cult following. (A facial essence, by the way, is a concentrated yet lightweight lotion applied after cleanser but before moisturizer.) This particular one by Cosrx promises to hydrate the skin and even out its texture, all the while minimizing fine lines and acne scars. So, yeah, it's promising a lot.
The secret to the product's success is snail mucin, an ingredient that's been appearing in more widely available skin-care products in the last few years. It's believed that the mucin naturally possesses moisturizing ingredients like hyaluronic acid and glycolic acid, to name a few. Some studies have also shown that it can reduce the appearance of lines and wrinkles.
I'll admit, I bought the essence before I knew anything about what snail mucin is and what it can do for your skin. Instead, I simply kept seeing mentions of the product across the internet, recognized that it was fairly affordable at $21, and — since I'm gullible — that's really all it took. So off I went to oo35mm, a local beauty shop frequented by skin-care connoisseurs, in search of a bottle of the stuff.
Because I am in my late 20s and own a smartphone, I posted a photo of my purchases on Instagram Stories. I kid you not, no selfie I have ever posted has received such engagement. (Frankly, I should have been offended!) Some people inquired about the whole snail situation, but most of the people who replied said they were longtime fans of the essence. There were a lot of flame emoji involved.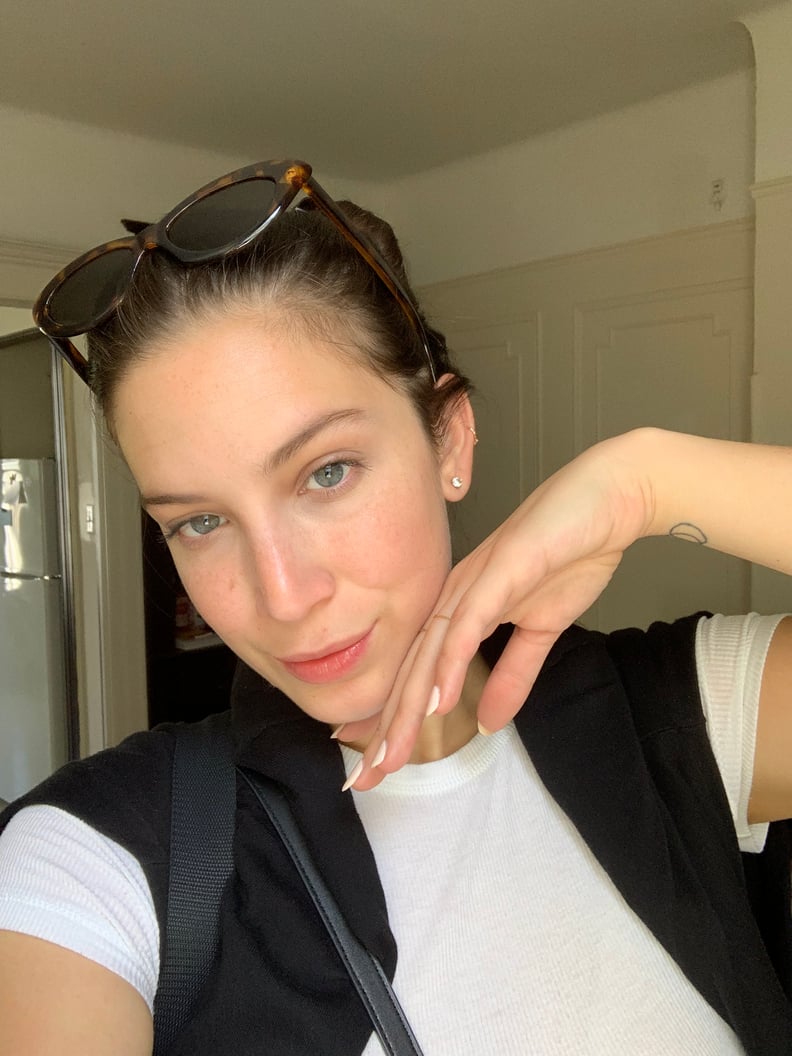 It's been a month since I started using the essence daily, and I am a complete convert. Though I was worried the additional skin-care step would clog my pores over time, leading to pimples and what have you, my skin's texture has actually improved, and it feels way more even now.
The hydration payoff is also huge, and I feel like it actually helps my moisturizer work better, too. For a while, I had been feeling as though the cream would just sit atop my skin after application, and now I feel like it's actually penetrating through and sinking in. This makes me extremely excited to bring the essence into Winter, when my skin typically ranges between dry and Night King. Best of all, I finally feel close to glazed doughnut status.
During Amazon's Prime Day, you can save $10 on this cult-favorite essence and give your skin the love it deserves. Looking for even more sales? Shop more of POPSUGAR's editor-curated Amazon Prime Day Sale picks. A makeup-free selfie of my face on Corsx. Image Source: POPSUGAR Photography / Kelsey Garcia