The No-Heat Waves You Can Create in 30 Minutes
Backstage at the Costello Tagliapietra Fall 2014 show, lead hairstylist Nelson Vercher from Rita Hazan Salon described the look as "Park Avenue meets beach." This translated to a two-textured look on the runway — slick in front and casually wavy in back. The models' hair was dried with a diffuser at the top, while the back was twisted into a low chignon using Rene Furterer Volumizing Foam ($23). After 30 minutes of drying time, the bun was released into loose waves. And that's it — a look so simple, you can create it while doing your makeup in the morning!
The makeup was customized to each model's skin tone. Maki Ryoke for MAC Cosmetics found creative uses for everything — lipstick as eye shadow, eye shadow as blush, blush as lip tint. The result was models walking down the catwalk looking dewy and fresh. As for the nails, it's still too early to tell if the matte trend will make a resurgence for Fall, but Costello Tagliapietra complemented the jewel tones in his collection with two layers of Essie's Berry Naughty ($9) (a rich garnet shade) with a matte topcoat. Lead manicurist Julie Kandalec told us the key to keeping your matte finish smooth is using a ridge-filling base coat, because a flat finish won't hide any imperfections.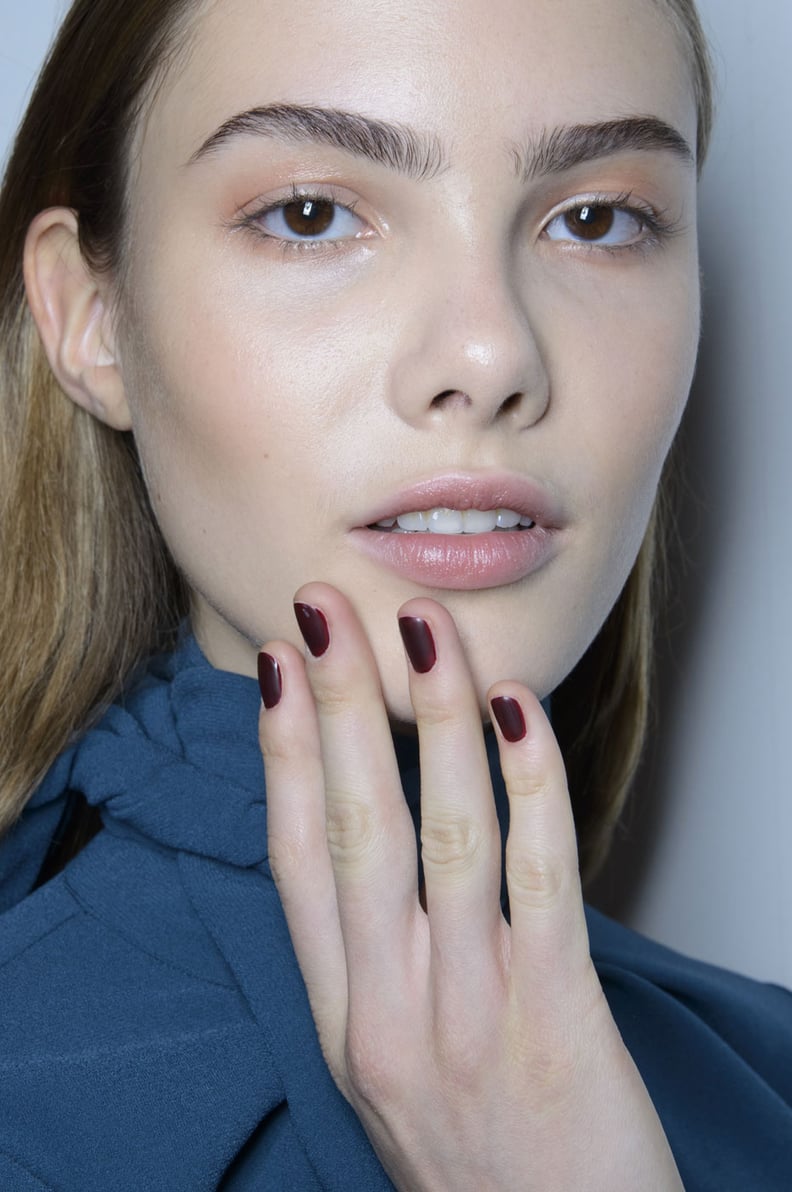 Costello Tagliapietra Fall 2014
Hair: Nelson Vercher from Rita Hazan Salon using Rene Furterer
Makeup: Maki Ryoke for MAC Cosmetics
Nails: Julie Kandalec for Essie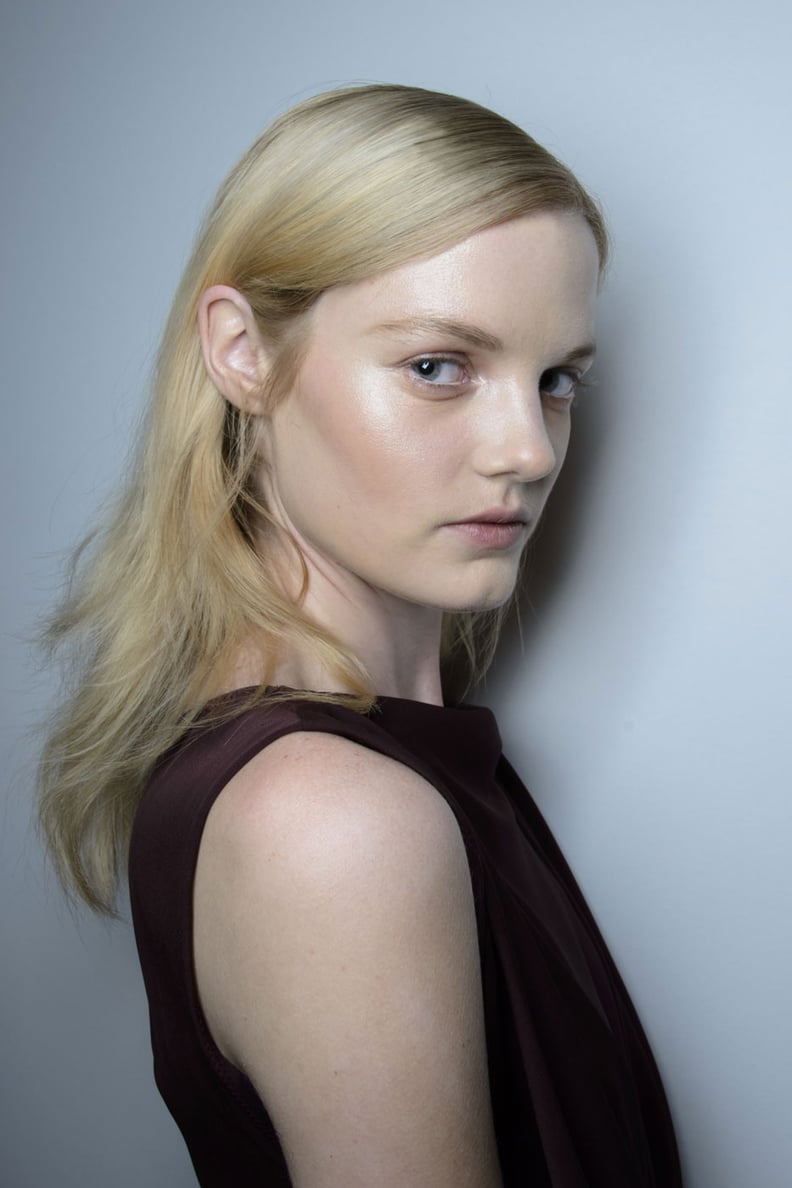 Costello Tagliapietra Fall 2014
Hair: Nelson Vercher from Rita Hazan Salon using Rene Furterer
Makeup: Maki Ryoke for MAC Cosmetics
Nails: Julie Kandalec for Essie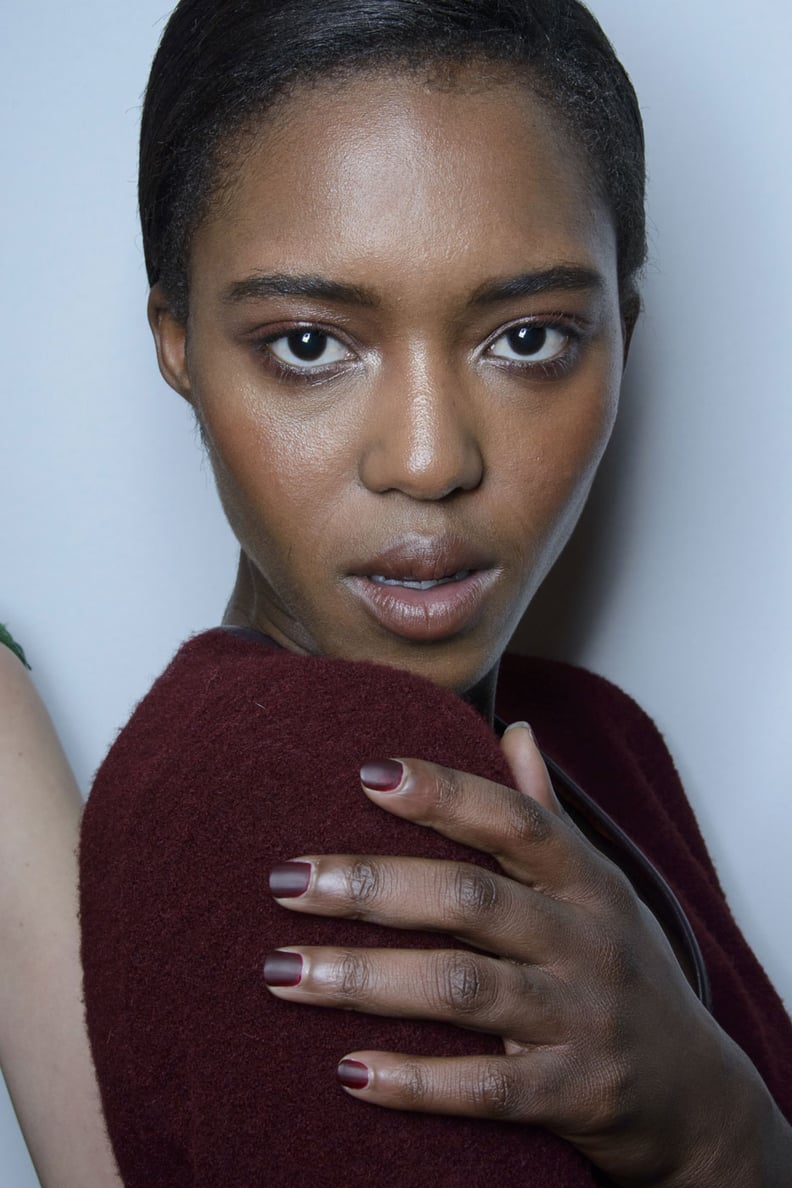 Costello Tagliapietra Fall 2014
Hair: Nelson Vercher from Rita Hazan Salon using Rene Furterer
Makeup: Maki Ryoke for MAC Cosmetics
Nails: Julie Kandalec for Essie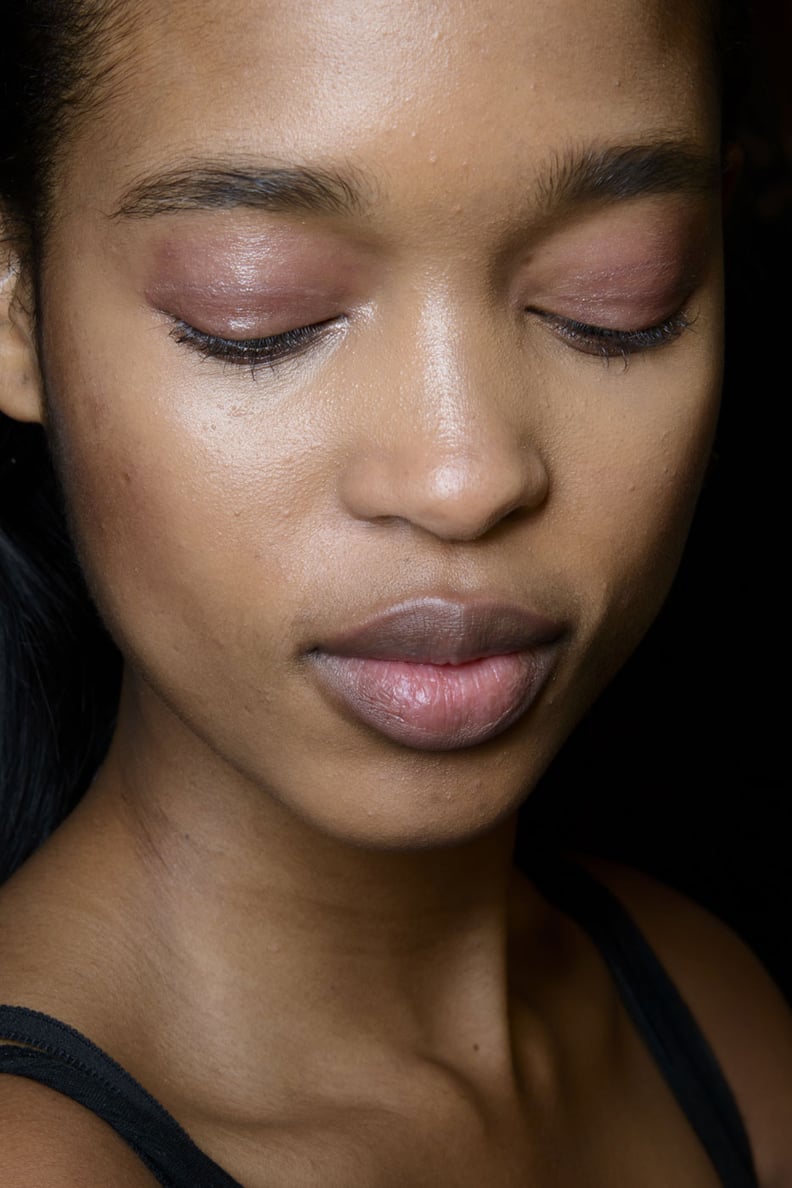 Costello Tagliapietra Fall 2014
Hair: Nelson Vercher from Rita Hazan Salon using Rene Furterer
Makeup: Maki Ryoke for MAC Cosmetics
Nails: Julie Kandalec for Essie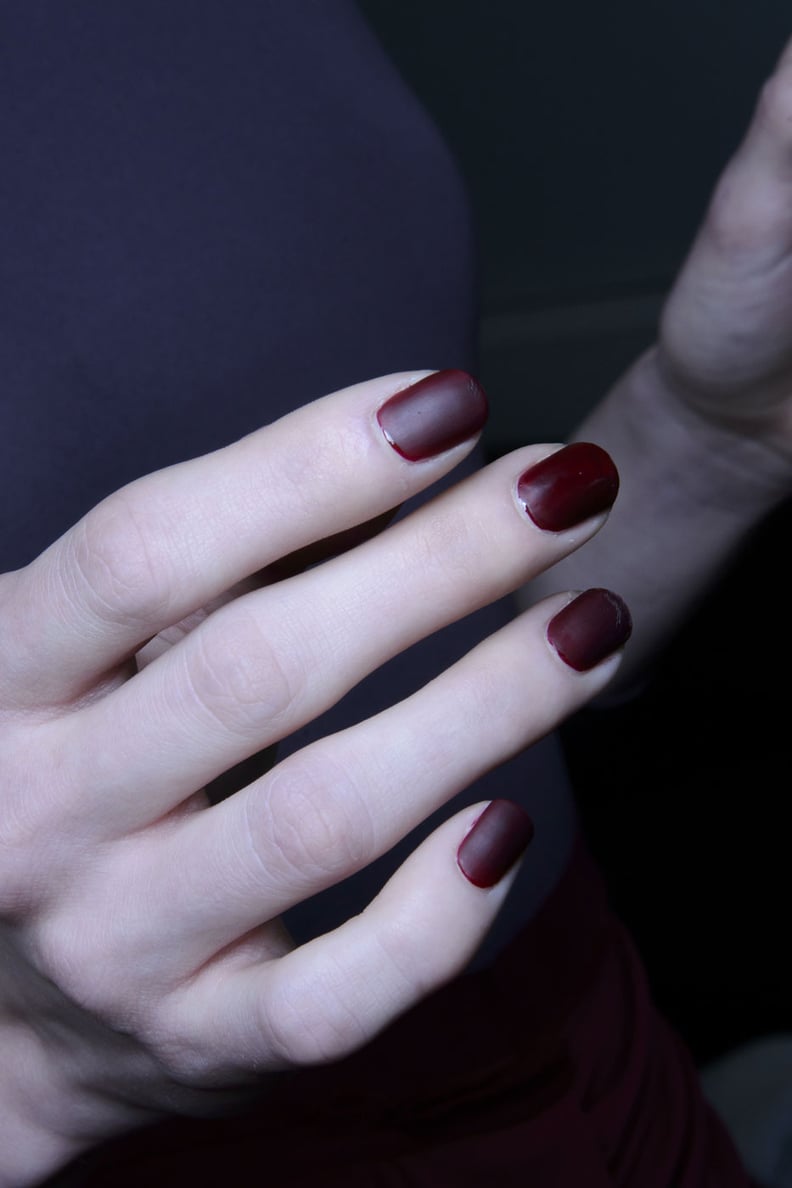 Costello Tagliapietra Fall 2014
Hair: Nelson Vercher from Rita Hazan Salon using Rene Furterer
Makeup: Maki Ryoke for MAC Cosmetics
Nails: Julie Kandalec for Essie