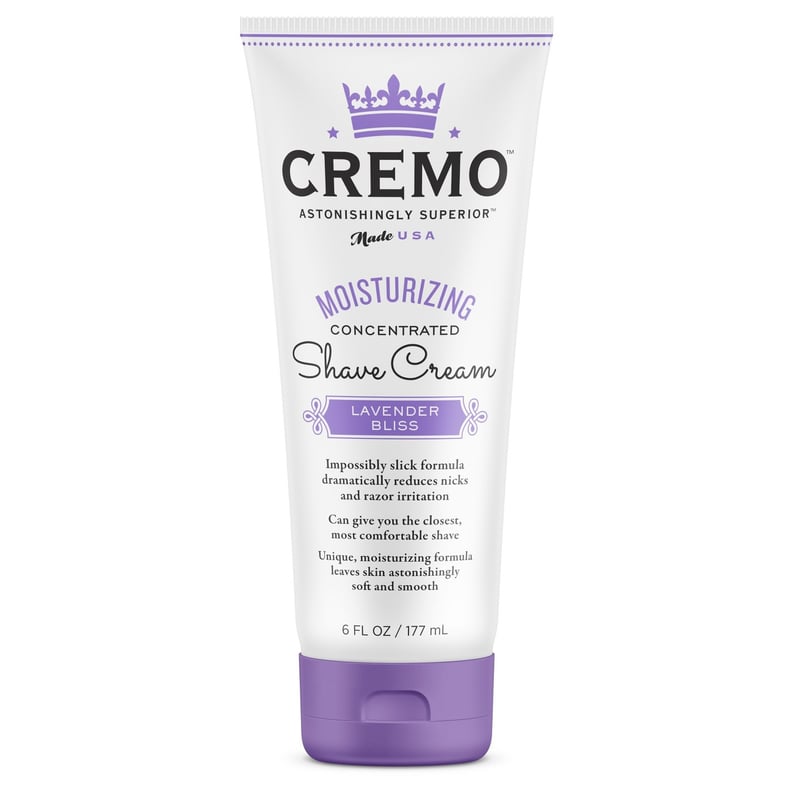 As POPSUGAR editors, we independently select and write about stuff we love and think you'll like too. If you buy a product we have recommended, we may receive affiliate commission, which in turn supports our work.
As a part-Asian woman, I've been shaving my legs, underarms, and forearms for a very long time (there's no disguising those dark hairs), and pretty much since day one, I have used the same exact foaming gel shaving cream. The only thing that's changed is the scent du jour. But on a recent trip to Target, I was enticed by a lavender shaving cream that looked more like a lotion than the aerosol can I was used to. And what Target trip would be complete without a risky, slightly splurge-y impulse buy? Well, thank God for pretty packaging and whatever shopping drug they spray in the air at Target, because I've found my new favorite skincare product, Cremo French Lavender Moisturizing Shave Cream ($8), and I'm never going back to the old-school foam method of shaving again.
It does take a little getting used to on the application front, as you're supposed to start by getting your skin wet with superhot water for 30 seconds before lathering on a very small amount of the cream onto your skin. As the packaging reads, it's "highly concentrated and water activated." Less really is more, and while you won't get that same over-the-top lather as you do with a foam, it still works incredibly well. In fact, I've found it works even better than what I've used before.
Just rub it in with the water until you get a little lather, and shave away. Not only does it emit a relaxing lavender scent, but it leaves my skin feeling incredibly soft and smooth thanks to ingredients like macadamia seed oil, aloe, and natural extracts. My legs felt so luxurious that I was even wiling to bare them in a dress on a San Francisco Summer day (60 degrees and windy, in case you were wondering). Plus, it's aluminum-free, paraben-free, sulfate-free, and not tested on animals, so you can feel good about using it on all fronts.