We've spotted this same crisscross ponytail again and again on Pinterest, and we've repinned it more than once, too. But while we love looking at hair porn, we needed further instructions to get the look at home (sorry, we're not so strand savvy). So, we enlisted Lauren Thompson from the Nunzio Saviano Salon to break down this pony, step by step. We're dubbing this the new way to hide an ugly elastic, and it's just as easy as the old wraparound trick. The woven design immediately upgrades the classic second-day ponytail to red carpet-worthy levels. Plus, this is one updo tutorial we can guarantee won't end in a #PinterestFail.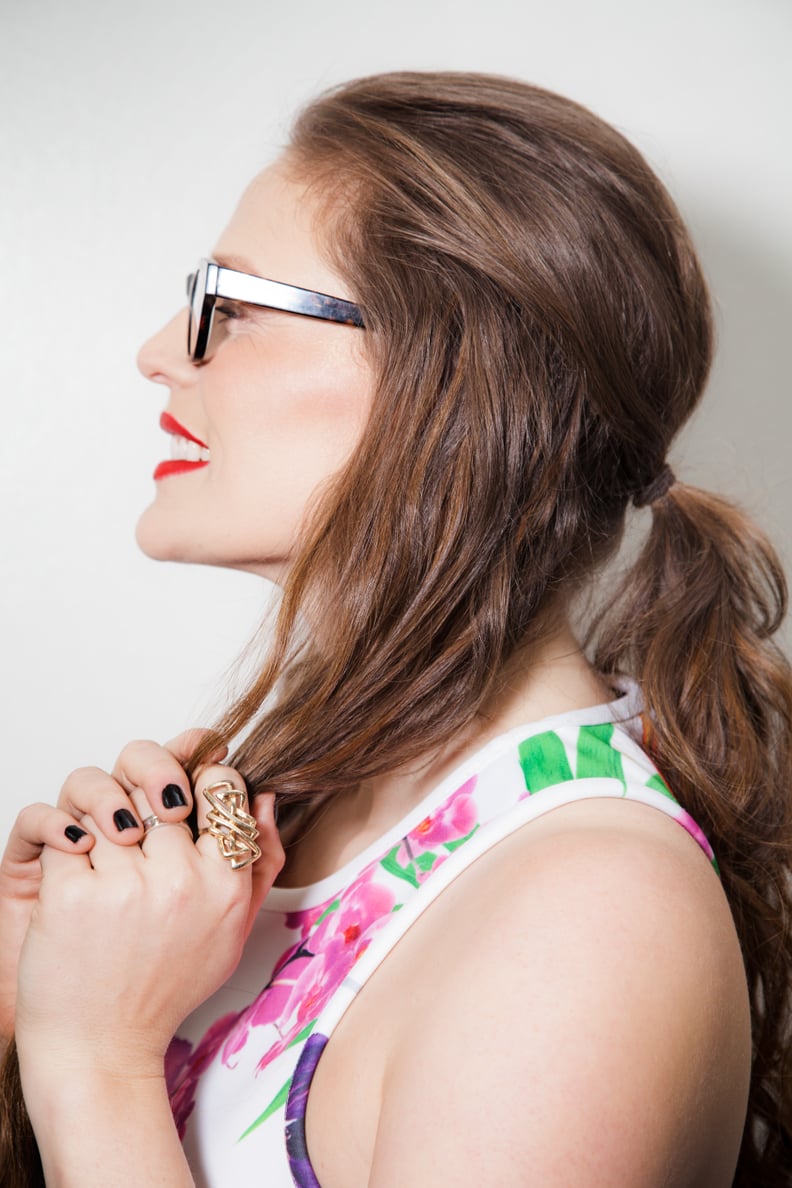 Section Hair
First, split the hair into three sections: two side portions that go from temple to nape and a larger middle section. Secure the central portion into a low ponytail that's just a couple inches above the nape.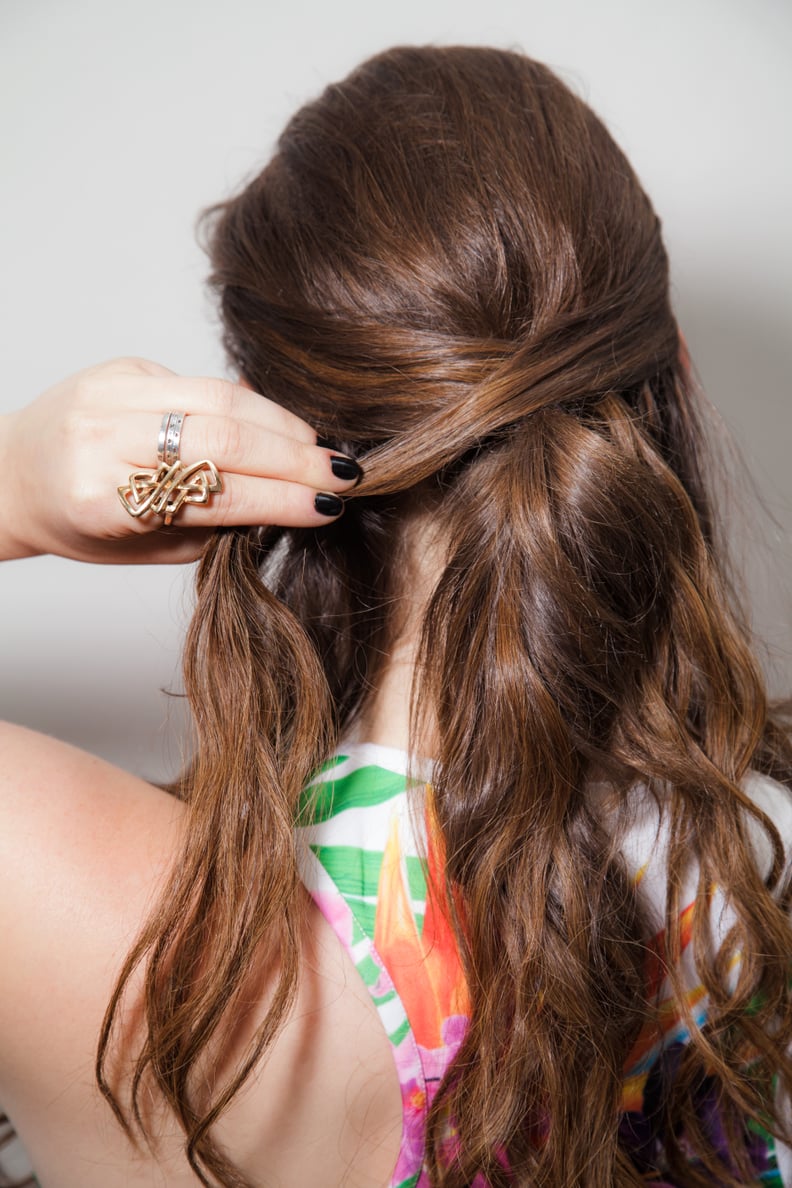 Crisscross
Divide both side sections in two smaller pieces. Take the front-left portion and place it over the ponytail. Secure with a bobby pin on the right side. Then, cross the front-right section over that piece. This should create an "x" pattern just above the pony elastic.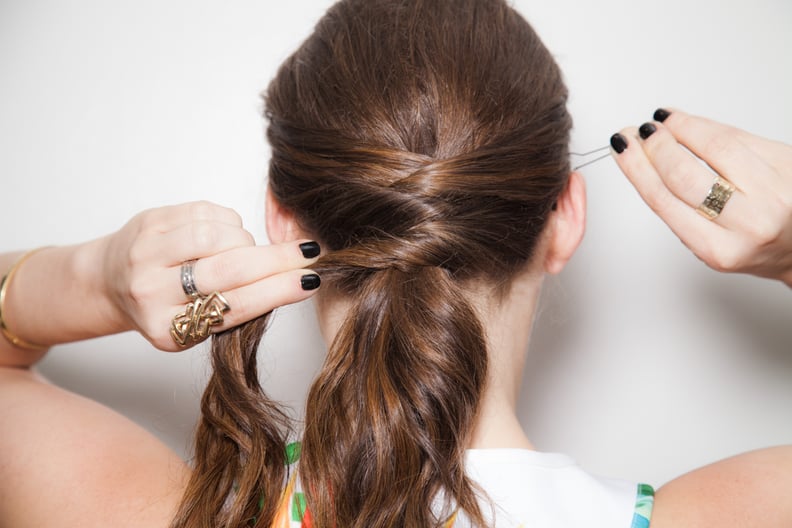 Crisscross, Again
Combine the two sections of hair hanging on the left. Place all the hair over the base of the elastic. Tip: twisting the hair can give the style even more definition. Repeat on the other side. Wrap the final piece of hair underneath the ponytail, and secure with a bobby pin.