The 1 Beauty Product From Nordstrom That Saves Me During the Winter
Paid Content For
Nordstrom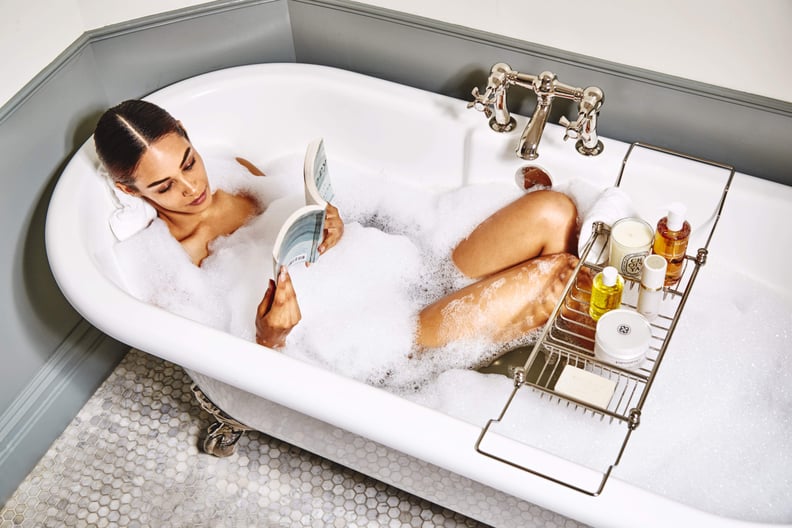 POPSUGAR Photography | Benjamin Stone
POPSUGAR Photography | Benjamin Stone
As POPSUGAR editors, we independently select and write about stuff we love and think you'll like too. If you buy a product we have recommended, we may receive affiliate commission, which in turn supports our work.
I am in a committed relationship with my facialist. Her name is Sofia and I trust her not only with my skin, but with many of my most important life choices: what shoes should I wear to my wedding? Manolo. What should I get my mother for the holidays? Cashmere. How often should I mask? Three times a week.
When it comes to how I treat my skin, there's no opinion more important than hers. One of the greatest lessons she's taught me in the four years I've seen her is that moisture is key, which is why when she places that super fancy facial steamer machine over my face before each appointment begins, I take a deep breath and imagine my pores gulping in every last droplet. "We now will let your face take a drink," she says to me. I then typically fall asleep as she carefully applies her many elixirs, leaving me looking five years younger than when I walked in the door.
Sadly, you can't take Sofia home with you. Thankfully, I found a steamer that I could.
On my 30th birthday (transparency: this was over a year ago), I Googled "antiaging" and was overwhelmed by all the fancy products I could buy. Eye creams! Lip-wrinkle releasers! Antisagging potion for your neck! My instinct? Add ALL to cart. But before I drained my bank account, I came across a tool that looked both astronaut-esque and spa-like: Dr. Dennis Gross's Pro Facial Steamer ($149). The steamer is the pièce de résistance of my facial. It's the step of the facial that lets all the good stuff get in and all the bad stuff get out. Would this $150 tool be my ticket to a daily glow?
"Steaming opens up pores, improves circulation, and works to remove surface debris such as bacteria and residue that can result in acne," Dr. Dennis Gross (the man behind the machine) told me. "A steamer acts as a natural exfoliating treatment. The steam melts the waxy, solid buildup, allowing it to drain out of your pores."
Out with the old, and in with the new: "[The] fluid jet-stream of steam leads to better penetration of the skincare you use afterwards and allows a more efficient application of products, including your serums, moisturizers, and even makeup," he said.
No $250 eye cream required, just one machine, which lasts, well, for as long as you can keep your electrical outlet in tact. And it will leave your skin feeling like a baby's bum. The other pros of the steamer? It makes for great Instagram content (see here) and is incredibly relaxing. Ten minutes of warm steam against your face and you'll completely forget you're in your 300 square-foot apartment.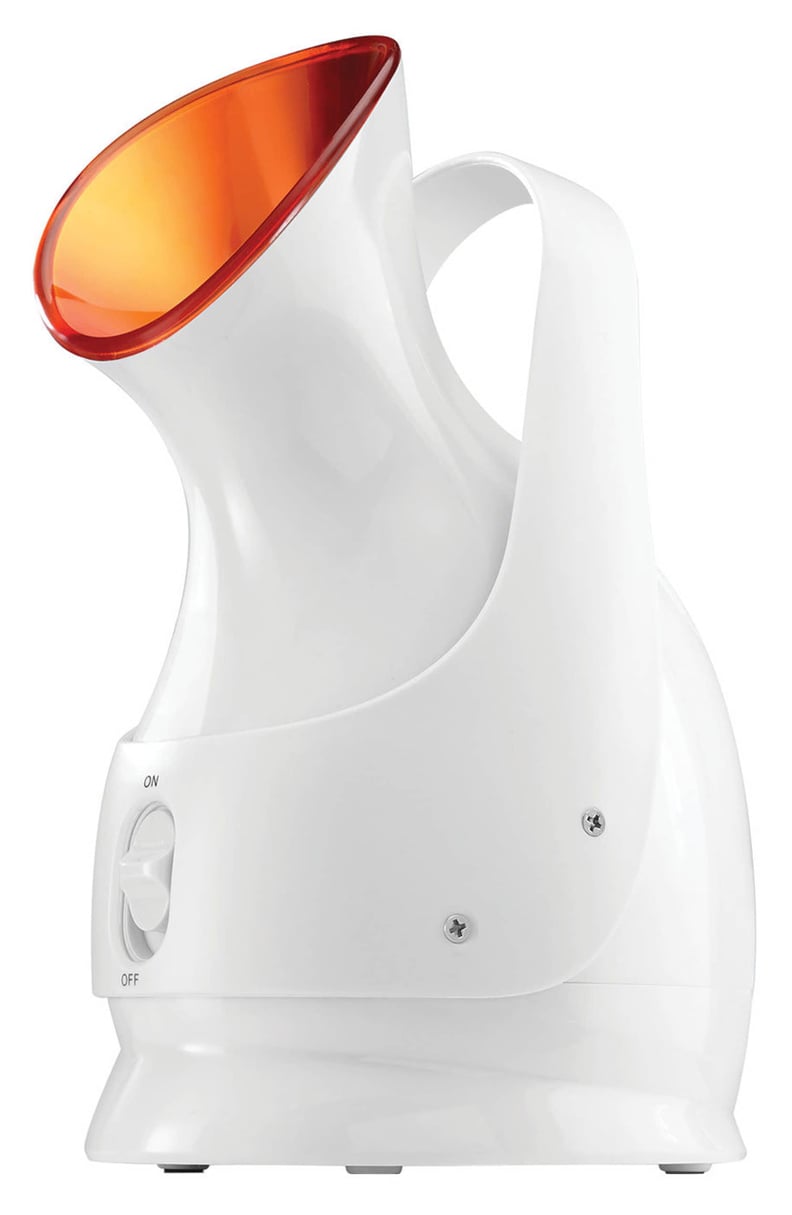 Dr. Dennis Gross Pro Facial Steamer
After washing my face, I fill my Pro Facial Steamer ($149) with water. It takes about eight seconds to start steaming, and then I sit in front of the television for 10 to 12 minutes with the steamer a few inches from my face. After, I apply my serum and moisturizer, which are even more effective than usual post-steaming.