As POPSUGAR editors, we independently select and write about stuff we love and think you'll like too. If you buy a product we have recommended, we may receive affiliate commission, which in turn supports our work.
Both chemical or mineral sunscreens protect from UV rays, but the way they do so is different.
Chemical sunscreens absorb into the skin, whereas physical sunscreens physically block the sun.
A dermatologist explains the differences, benefits, and drawbacks of both.
We all know that sunscreen is a necessity — there's no debate there. Whether you're indoors or outside, winter or summer, you should be wearing SPF everyday to protect your skin from sun damage. What's not so widely agreed upon is what type of sunscreen to use: chemical sunscreen vs physical sunscreen.
Many chemical sunscreen products have been the gold standard for sun protection for years. Recently, physical formulas, otherwise known as mineral sunscreens, have grown in popularity and taken over a large majority of the market. When you look for a new SPF product to buy, there are ample chemical and physical sunscreen options available to you. Both types are backed by dermatologists and top-rated reviews, and come with their own list of benefits and drawbacks.
Ahead, learn more about the difference between chemical and physical sunscreens and find out which type is right for you.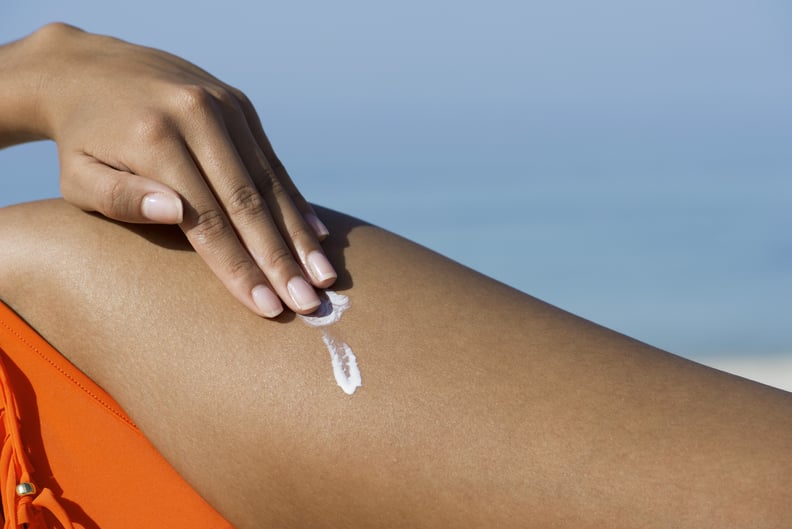 The Difference Between Mineral vs. Chemical Sunscreen
The main contrast between chemical vs physical sunscreen is how it blocks UV rays. "Chemical sunscreens absorb into the skin and absorb the sun's rays," board-certified dermatologist Martha Viera, MD, told POPSUGAR. "Physical sunscreens sit on top of your skin and deflect the sun's rays."
The ingredients in each type of sunscreen are how the formulas protect you from sun damage. "Chemical sunscreens have ingredients that penetrate into the skin and bond with the sun's UV rays, transforming them into heat that is then released back out of the skin," said Orit Markowitz, MD, board-certified dermatologist and director of Pigmented Lesions and Skin Cancer at Mount Sinai. "Physical sunscreens contain mineral ingredients such as titanium dioxide or zinc oxide (two ingredients generally found to be safe and effective) that rest on top of the skin and deflect the sun's harmful photons of ultraviolet rays away from your skin."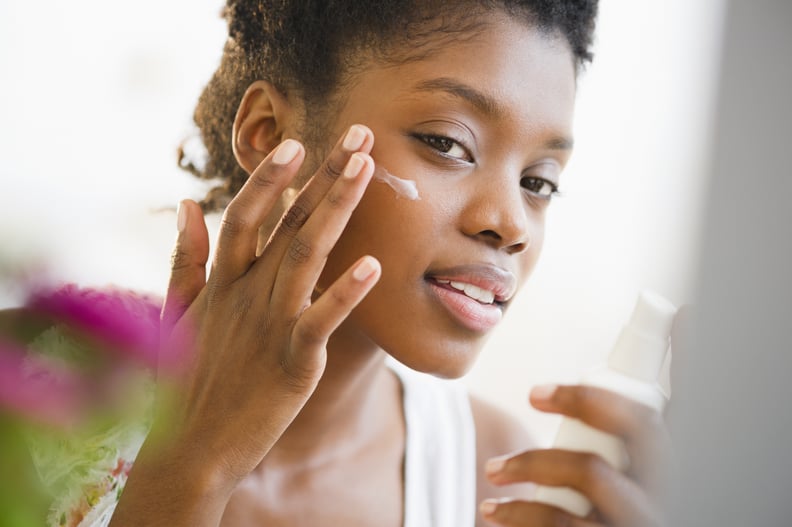 Mineral Sunscreen: Benefits and Drawbacks
Generally speaking, physical sunscreens are suitable for all skin types, even sensitive. "Physical UV filters can be less irritating for those with sensitive skin," said Dr. Viera. "Physical sunscreens are also safe to use on babies and during pregnancy."
Because physical blockers sit on top of the skin, they can leave a cast or residue behind but this is not harmful to the skin. "Although these sunscreens tend to feel heavier and leave a trace, they are mostly non-comedogenic and tend to be associated with less adverse skin irritations than chemical sunscreen formulations", said Dr. Markowitz. This makes them suitable for all skin types, including acne-prone and oily.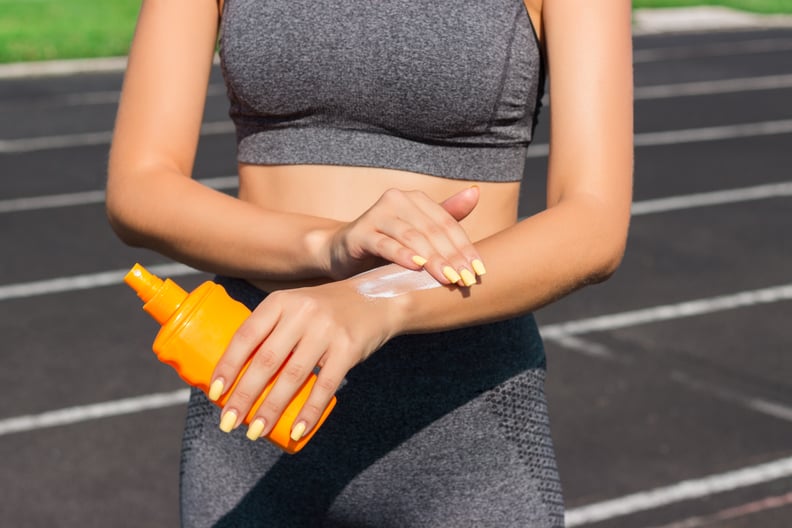 Chemical Sunscreen: Benefits and Drawbacks
Chemical sunscreens comes with their own list of benefits. First, you have the consistency and feel of the formulation. "Chemical sunscreens are thinner and spread on the skin easily," said Dr. Viera. "And less product is needed to protect the skin." Dr. Markowitz agreed: "Because chemical sunscreens are absorbed into the skin they tend to have a lighter formulation than physical sunscreens."
It's this key difference in formulation that usually contributes to a person's preference for chemical sunscreens. But there are a few drawbacks, too. "They tend to have more chemical ingredients to provide broad spectrum coverage from UV rays including preservatives, dyes, and fragrances which can cause skin irritations," said Dr. Markowitz. "The preservatives in them tend to irritate sensitive skin types and their absorption tends to clog pores causing acne flare-ups."
Additionally, chemical-blockers typically use a combination of oxybenzone, avobenzone, octisalate, octocrylene, homosalate and/or octinoxate which have been found to be irritating. "If absorbed [they can] alter some functions in the human body related to hormone production amongst other harmful effects on humans."
That doesn't mean all chemical sunscreens are harmful to the body — some are made without the potentially irritating ingredients stated above. Dr. Viera said to look for dermatologist-recommended brands when shopping for chemical sunscreens if you prefer that type. There are also products on the market that contain both chemical and physical UV-blockers.
Keep scrolling for product recommendations for both types.
Mineral Face Sunscreen: Dermalogica Invisible Physical Defense Sunscreen SPF 30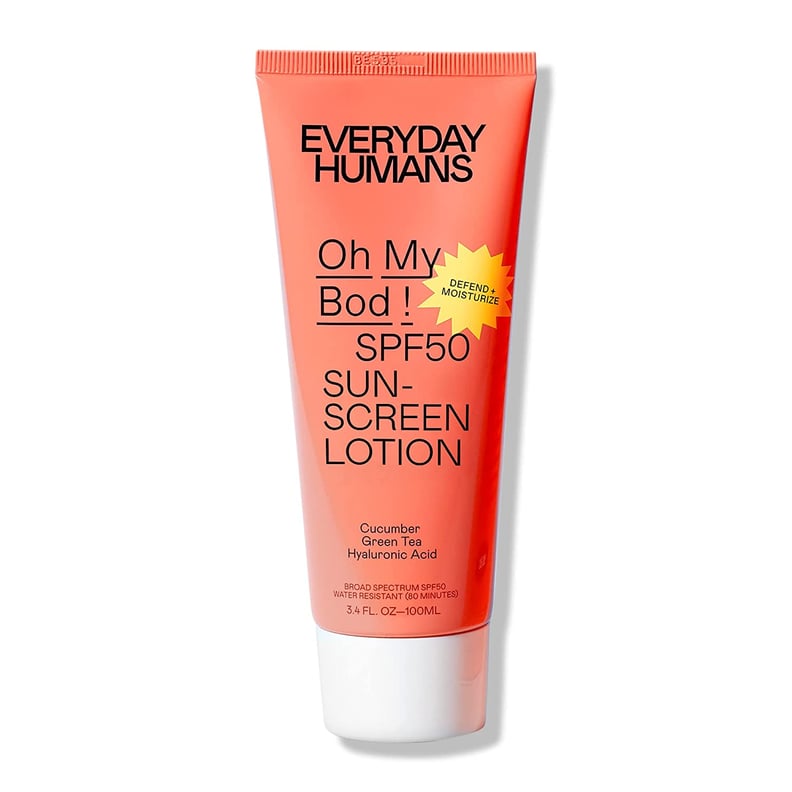 Mineral Body Sunscreen: Coola Mineral Body Sunscreen Lotion SPF 50
Both zinc oxide and titanium dioxide provide broad-spectrum UVA/UVB protection when you use the Coola Mineral Body Sunscreen Lotion SPF 50 ($32), but we especially appreciate the lightweight touch and zero fragrance.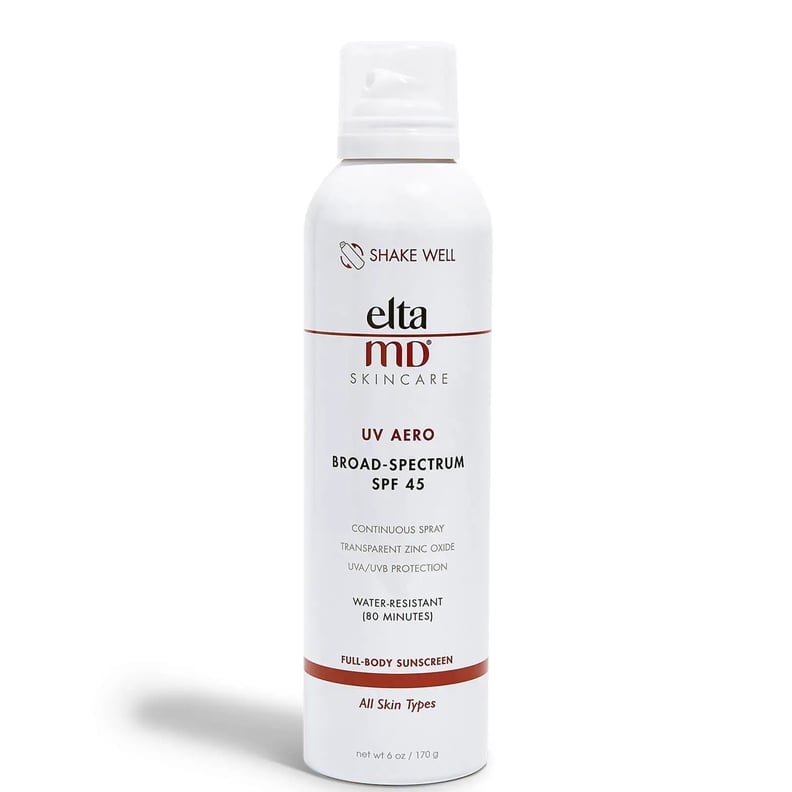 Mineral Spray Sunscreen: EltaMD UV Aero Broad-Spectrum SPF 45
While the EltaMD UV Aero Broad-Spectrum SPF 45 ($37) goes on white, it quickly blends out to a clear finish. This mineral sunscreen features two physical blockers: zinc oxide and octinoxate.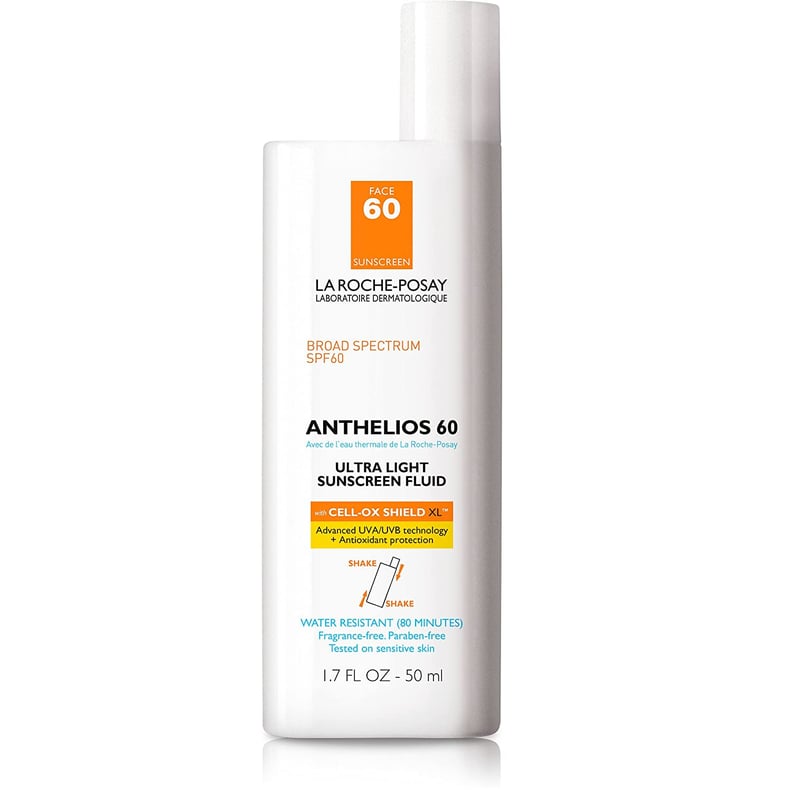 Chemical Face Sunscreen: La Roche-Posay Anthelios Ultra Light Face Sunscreen Fluid SPF 60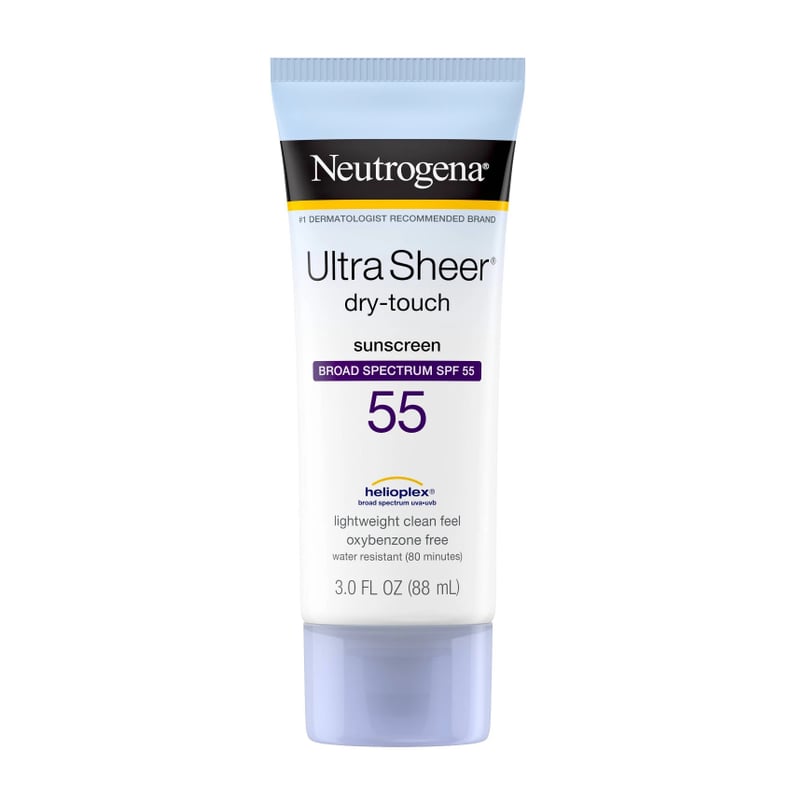 Chemical Body Sunscreen: Neutrogena Ultra Sheer Dry Touch Sunscreen Lotion SPF 55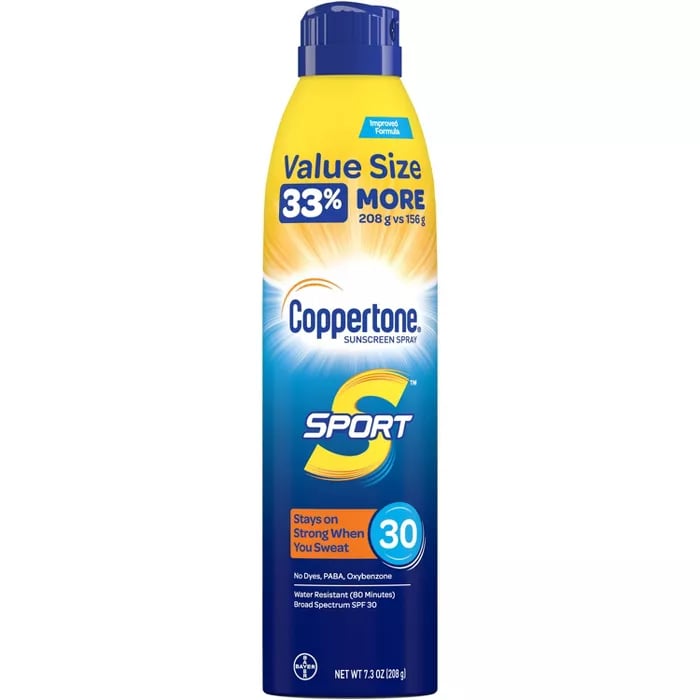 Chemical Spray Sunscreen: Coppertone Sport Sunscreen Spray SPF 30