I Tried the Metallic Disco Kitten Mask — and It Was Painfully Good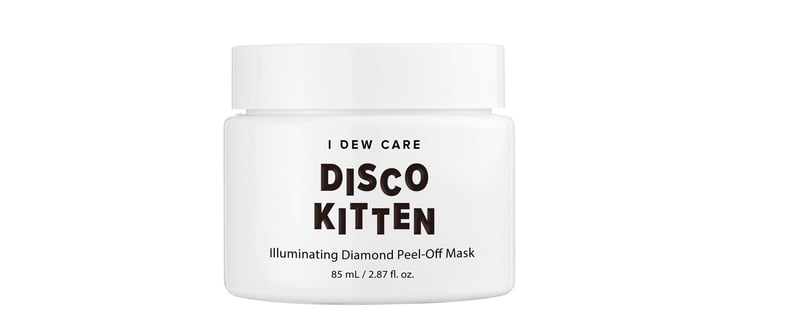 Because so many products cross my desk on a daily basis, something has to be really special and different to catch my eye. When the I Dew Care Disco Kitten mask arrived in the POPSUGAR office, I was instantly intrigued. Not only did the mask have an adorable name and metallic finish, but it's also a Korean skincare product, so I was pretty sure it would make my complexion look flawless.
Upon further research, I discovered that the Disco Kitten Mask ($23) is part of Memebox's newly rebranded line, I Dew Care, a series of products devoted to glowing skin. The I Dew Care line was previously called Bonvivant, and the Disco Kitten Mask is actually an existing product called the Original Chrome Mask. The entire I Dew Care line is available on Ulta's website and in select Ulta stores.
I brought it home that night and couldn't wait to try it out. To apply the peel-off mask, I used an old, flat foundation brush to dip into the product and paint it on my face. Once it was on, I looked a little bit like a metallic alien, which is an improvement from ordinary, boring masks. The instructions said to leave it on my skin for 20 minutes and then peel off my face.
The mask is supposed to be soothing, anti-inflammatory, and brightening, which all sounded like things my face could really use, so I was excited to see the results. It also has some unique skin-loving ingredients like pearl powder for exfoliation, diamond powder to boost elasticity, and rice bran extract to improve texture. To get rid of discoloration, the mask includes a brightening combination of lily, jasmine, orange flower, elderflower, and magnolia.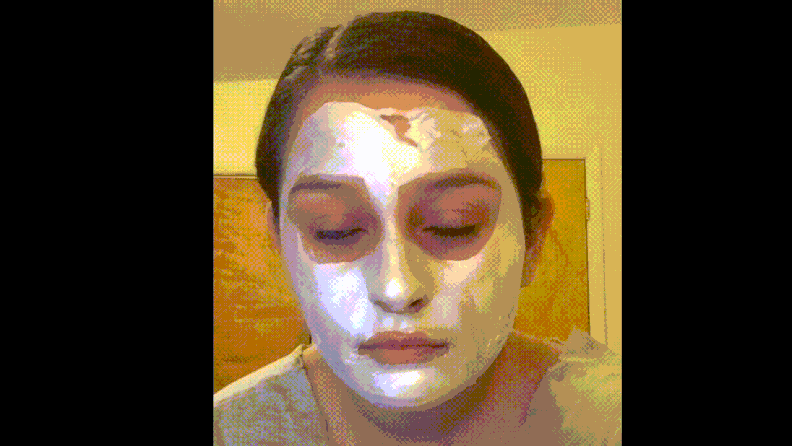 I'll be honest, removing this mask from my skin was hard. I definitely winced a few times, and in some places, it really stuck to my skin and was painful to remove. I was a little worried that the pain wouldn't be worth it.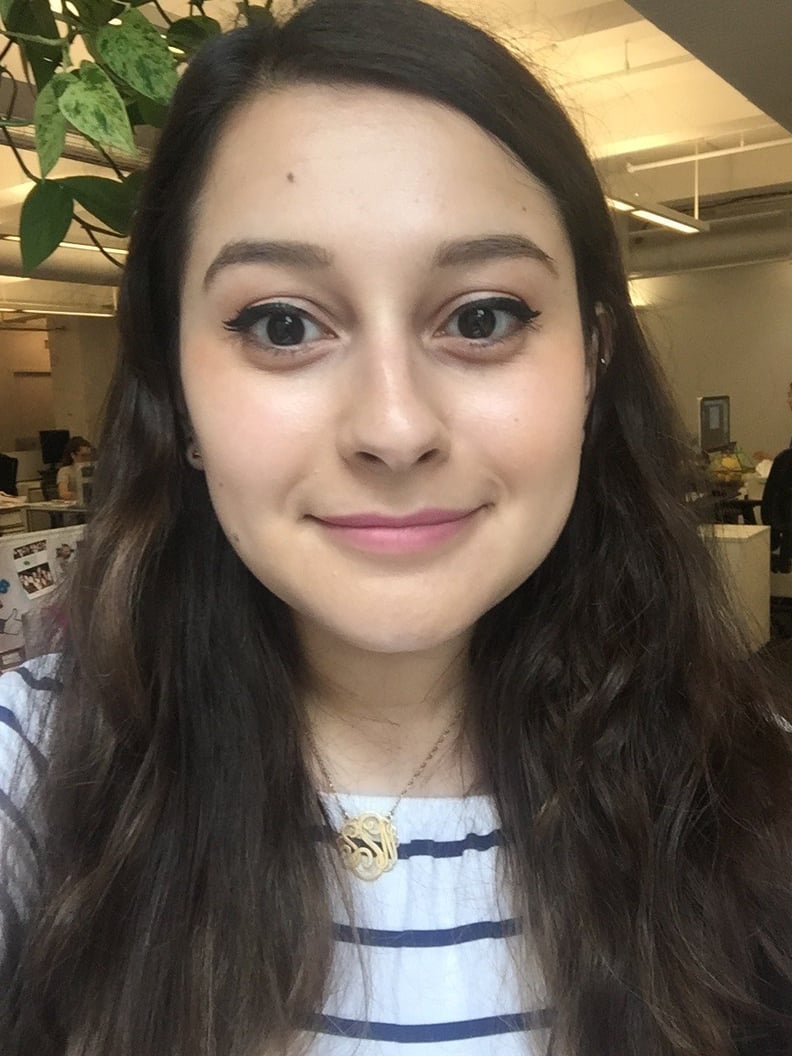 After using the mask twice this week and not changing any other part of my skin routine, my roommate (and strangers) kept commenting about how dewy, poreless, and clear my skin looked. I'm actually shocked by how well this mask worked, even if I didn't see the results instantly. Although I probably will save this mask for special occasions or when my skin looks a little dull, I have to say this is kind of a miracle product.