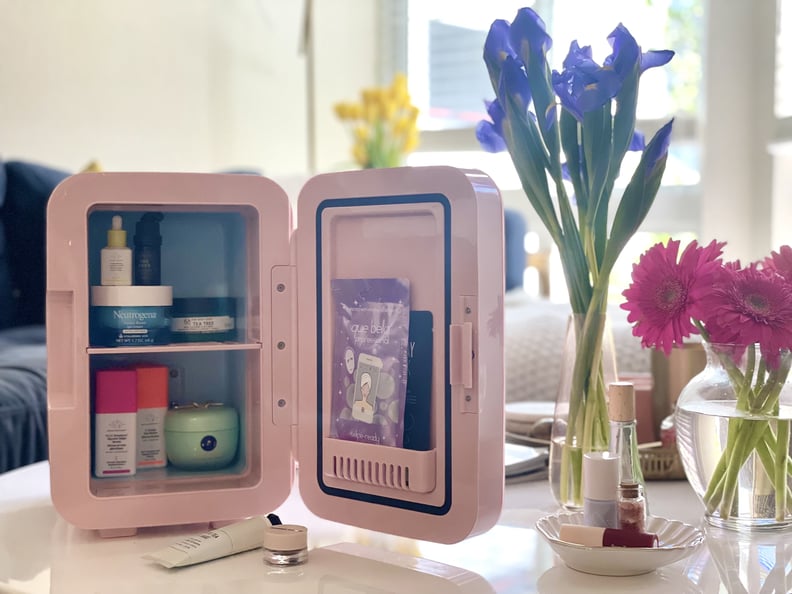 POPSUGAR Photography | Macy Cate Williams
As POPSUGAR editors, we independently select and write about stuff we love and think you'll like too. If you buy a product we have recommended, we may receive affiliate commission, which in turn supports our work.
You might think of a mini fridge as a place to store your sodas, but beauty experts will tell you there's an even better use for the fun little appliance. Storing your skin-care products in a cold place can help their longevity by slowing them from spoiling over time. Also, cold products will help to depuff your face faster. Clearly it's a must have for beauty-lovers, which is why I was so thrilled when I saw this beauty fridge ($80) from the new Disney Princess x POPSUGAR Happily Ever Home collection at Target.
I got to test the fridge out, and spoiler alert: it's been a week and I'm already obsessed. Keeping my skin-care essentials cool helps me instantly wake up in the morning before early meetings when I have to be on camera. It's also awesome for hot summer days when I want to give myself to a treatment to cool down.
On top of being useful, keeping this fridge in my apartment is such a cute touch. The pop of pink makes me smile every time I walk by it. You can customize your fridge with the fun sticker packs it comes with or keep it minimal, the vibe is totally up to you. Keep reading to get all the details on my new favorite product, and grab one for yourself before it sells out.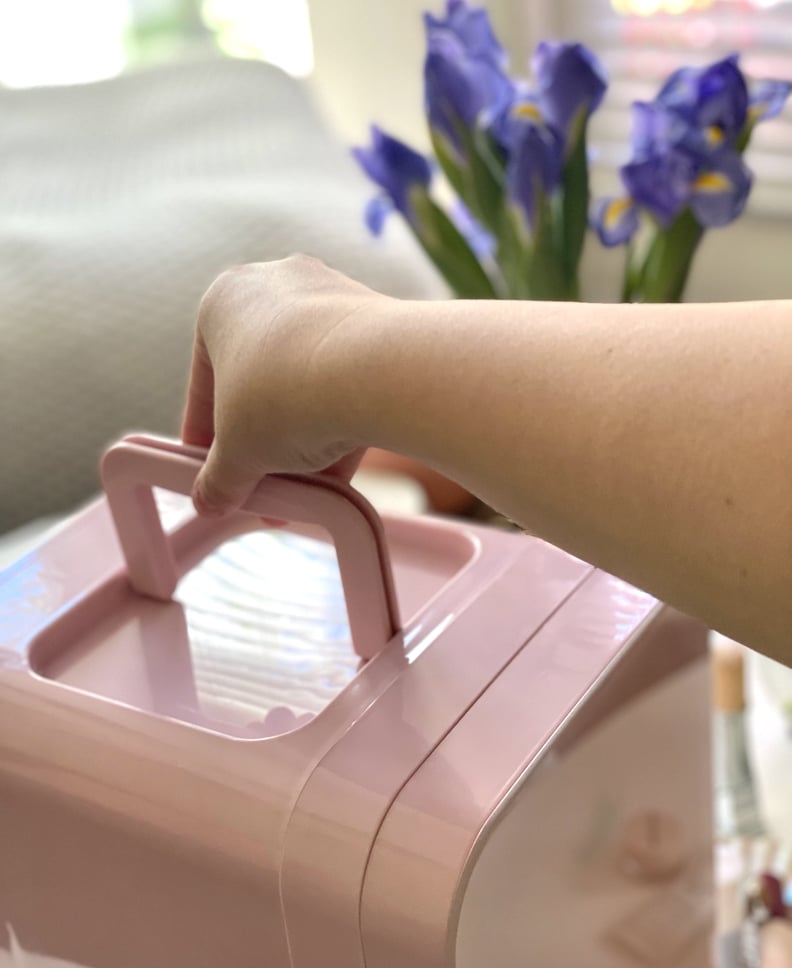 Top Handle Built Into the Beauty Fridge
One feature I really appreciate about the Disney Princess x POPSUGAR Beauty Fridge ($80) is that it has a hidden top handle, so you can easily carry it from place to place. It makes life so much easier!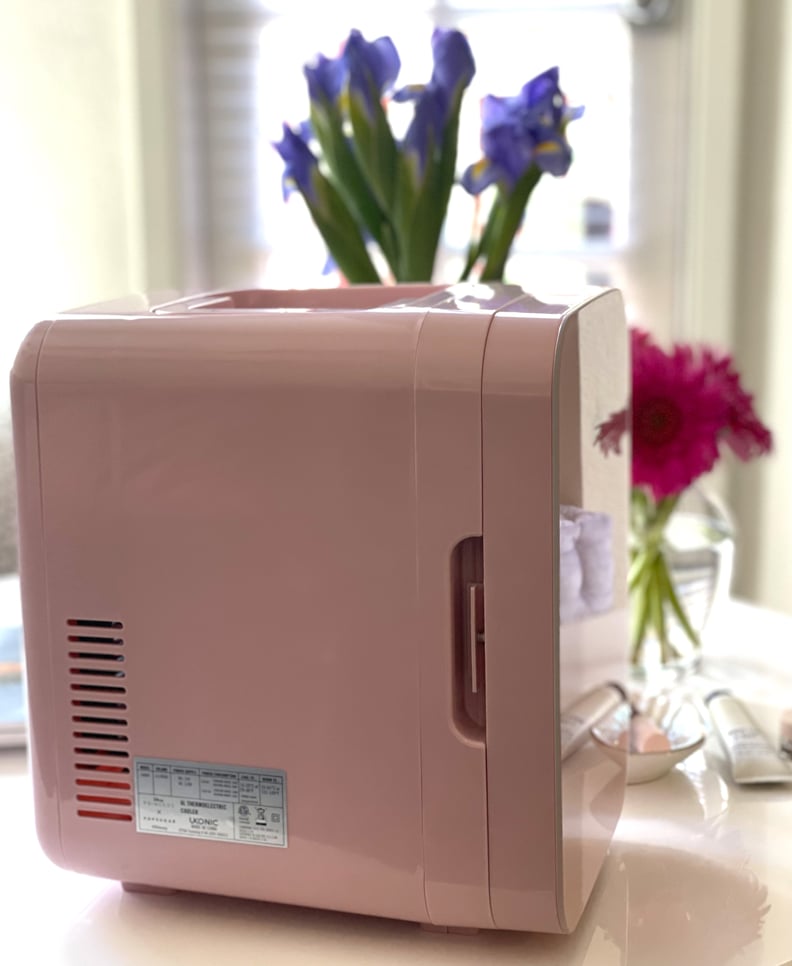 Side View of the Beauty Fridge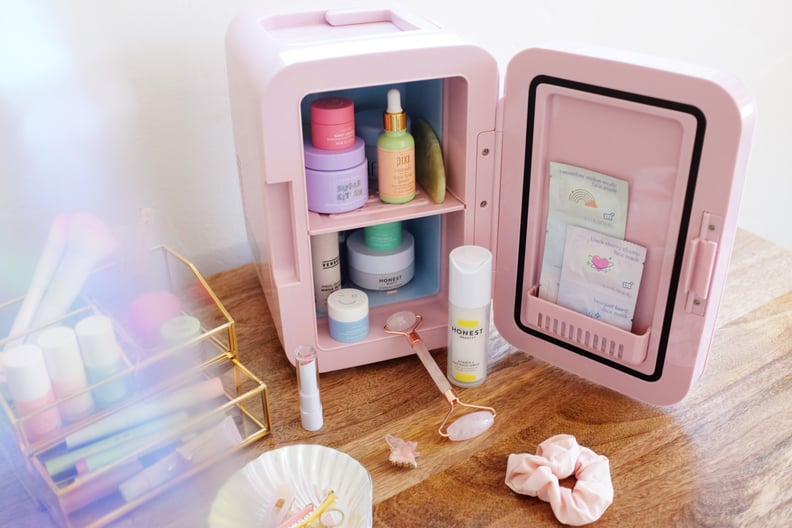 Disney Princess x POPSUGAR Beauty Fridge
Disney Princess x POPSUGAR Beauty Fridge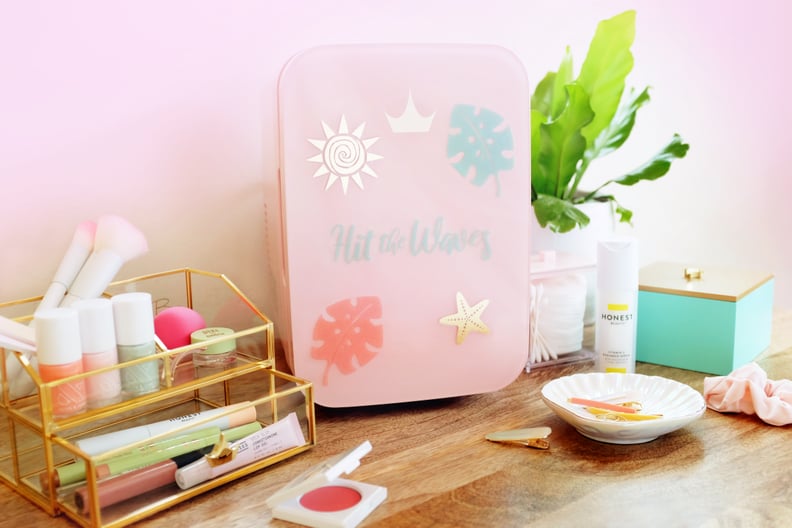 Disney Princess x POPSUGAR Beauty Fridge
Disney Princess x POPSUGAR Beauty Fridge