This Face and Body Scrub DIY Is Like Breakfast For Your Face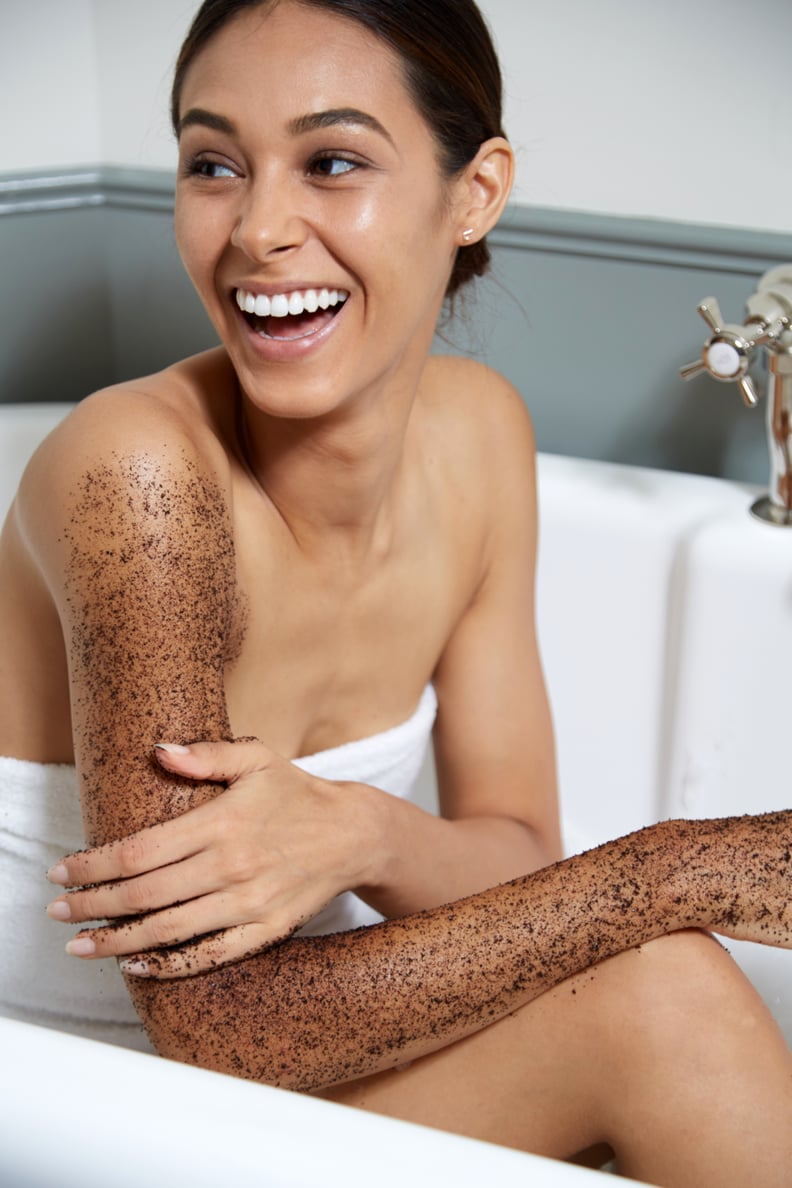 When it comes to Fall beauty, pumpkins have obviously stolen the spotlight. While we love that great orange gourd, there are so many more delicious scents and ingredients that deserve a little love this season. After all, pumpkin isn't the only Fall-forward ingredient with beauty benefits. We're huge advocates of all things cinnamon (it's just so festive!), and our friends at all-natural beauty brand S.W. Basics feel the same way.
If you haven't tried the Brooklyn-based beauty brand, you're missing out. Each product consists of just a few simple ingredients, making it easy and fun to customize each formula, so it's right for your skin care needs. The body scrub is literally good enough to eat . . . yes, we tasted it (more than once). S.W. Basics whipped up a custom face mask just for us, using just a few things you can find in your kitchen. Trust us, the mixture smells amazing, but the glow you'll get after using it is even better. Bonus: you can double the recipe to use it as a body scrub. The caffeine in coffee grounds works wonders on sagging, lackluster skin.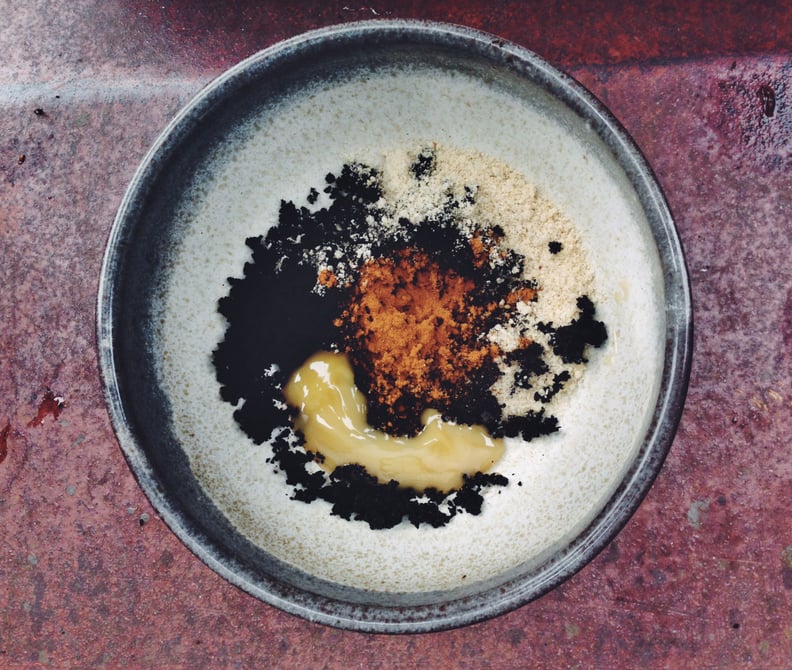 Here's all you need:
1 heaping tablespoon leftover coffee grounds
2 tablespoons ground oats or S.W. Basics exfoliant
1 heaping tablespoon creamed honey
1-2 generous shakes of cinnamon
Combine antioxidant-rich coffee, exfoliating oats, blemish-fighting honey, and skin-brightening cinnamon in a small bowl. Stir until a paste forms, then carefully pat the mixture onto your skin (no rubbing!), taking care to avoid contact with your eyes. Leave on for up to 20 minutes before rinsing with warm water. Bask in your fresh-faced, luminous, "I just got back from a brisk jog amongst falling leaves" glow. If you have sensitive skin, reduce the amount of cinnamon or omit entirely — you'll still get radiant results.