Treat Your Feet to a Cooling Cucumber Mask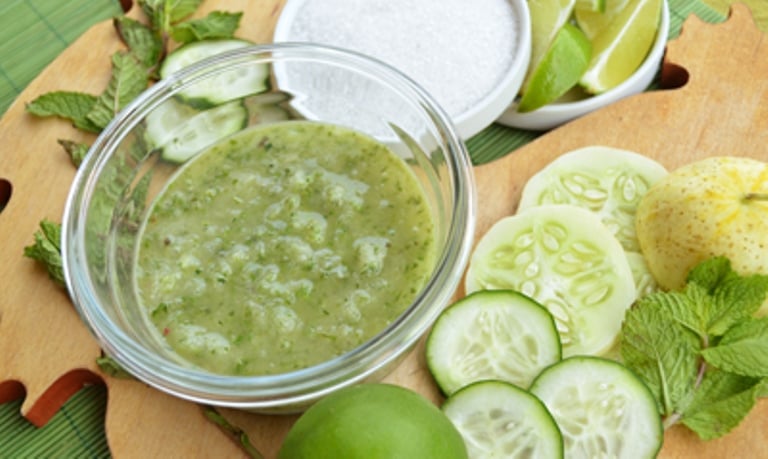 After walking around the gritty streets of NYC in sandals or spending last weekend dancing in my wedges, my feet have seen better days. The soles of my feet have darkened, and I have bandages covering all of my many blisters. If you, too, have fallen victim to Summer foot pain, then you'll love this at-home remedy created by Skyy Hadley, a celebrity manicurist and the owner of As "U" Wish Nail Spa salon in Hoboken, NJ. It's soothing, cooling, and exfoliating. Plus, you probably already have many of the ingredients in your kitchen already!
Ingredients:
2 whole cucumbers (one per foot)
2 tablespoons lemon juice
2 tablespoon olive oil
Steps:
Mix all ingredients in a blender until puréed.
Pour the mixture into a bowl, and heat it up to warm temperature.
Place half of the mixture in a large baggie and the other half in a second baggie.
Slide feet into each baggie, rubbing cucumber mask until each foot is fully soaked.
Leave on for five to 10 minutes, then rinse with warm water.
The cucumber is extrarefreshing and reviving for tired toes, the lemon helps exfoliate, and the olive oil deeply moisturizes for supersoftness.