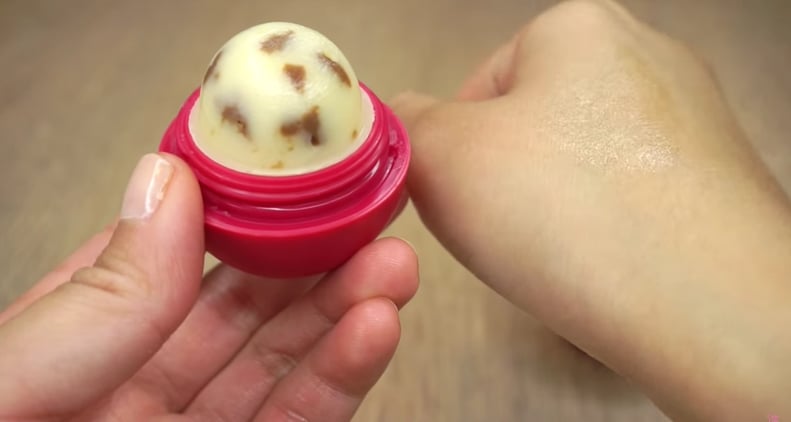 Before you reach for that 3 p.m. chocolate chip cookie, satisfy your craving with a much kitschier and less caloric option: a DIY lip balm featuring Nutella or cookie dough. A YouTuber who goes by Maqaroon of the page Cute Life Hacks has created both of these delicious creations using EOS lip balms and ingredients like coconut oil and pudding powder. She claims the Nutella one can be used for up to six months since the chocolate hazelnut spread has a longer shelf life. These festive tutorials are ideal for bakers and beauty junkies alike. She also created an absolutely adorable version featuring a koala motif that we just had to throw into the sweet mix!
DIY EOS Made From Nutella!! The BEST Recipe for Chocolate Lip Balm
DIY EOS Cookie Dough Lip Balm! You'll be surprised at the SECRET INGREDIENT used in this!
DIY EOS LIP BALM Koala! - NO crayons, beeswax or clingfilm required with this easy method