I Tested GlamGlow's New Galactic Cleanse — and This Is How It Transformed My Skin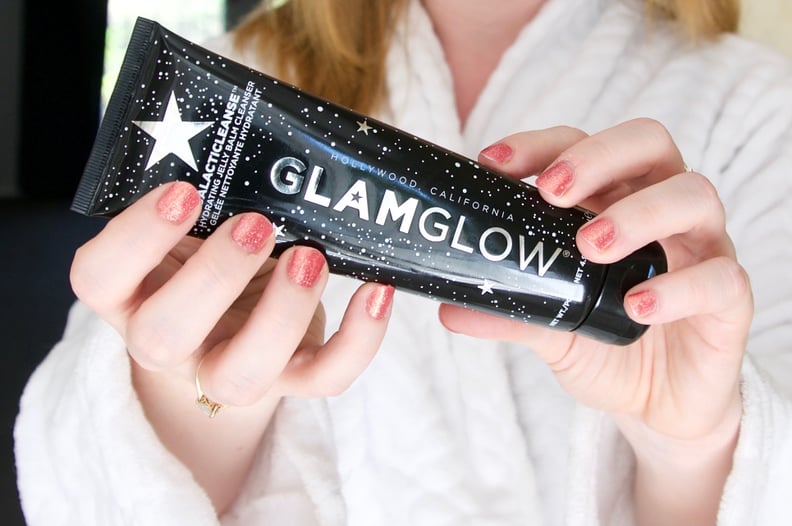 From the very beginning, GlamGlow has been a true rockstar brand in the skincare world. After catering to Hollywood elites for a while, the line sauntered into the mass retail market in 2011, and you could practically hear the collective rejoicing of pores around the galaxy! The original Super Mud Clearing Treatment ($69) was an instant success, as people loved the visual experience of seeing those dots of excess sebum getting sucked out of their skin in real time! Today, that debut product has nearly 4,000 positive reviews on Sephora.

True to form, the newest product, Galactic Cleanse ($36), offers a fun user experience and actually delivers on its promises. Let's discuss!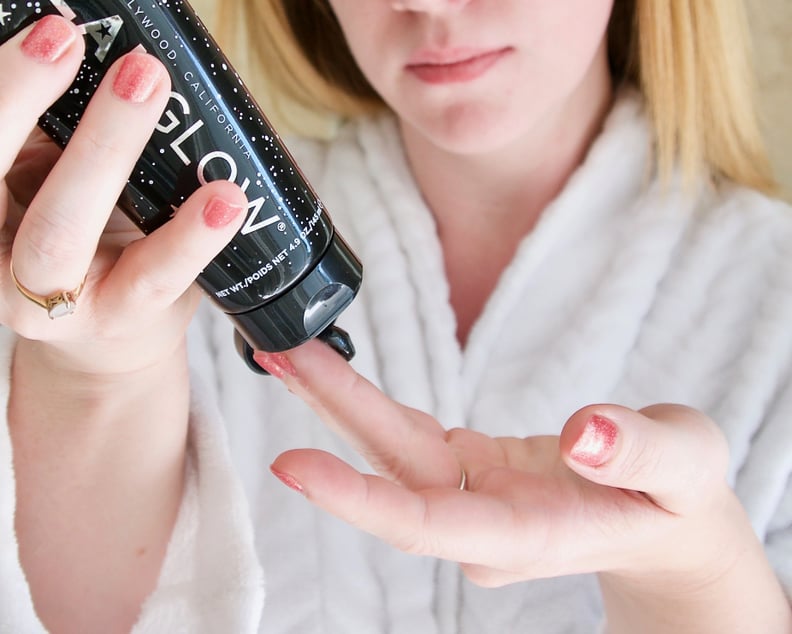 The Formulation
Galactic Cleanse stands out in a crowd of cleansers in many ways. For starters, its formulation is literally cosmic! It contains real meteorite mineral powder to seriously cleanse and detox, as well as "silver tip white tea Teaoxi," a blend of antioxidant-rich botanicals that's patented by the brand. It also contains fragrant moonflower oil and bamboo charcoal to double down on the detox factor.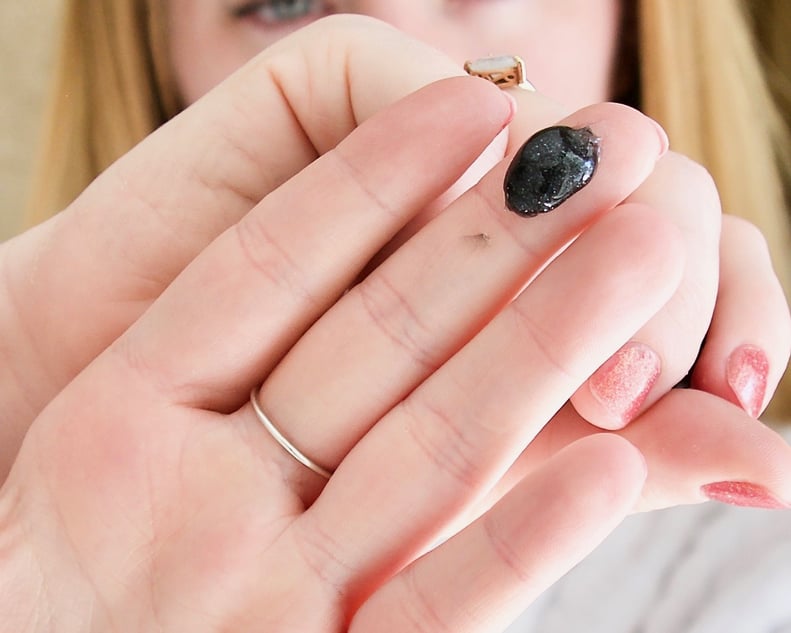 It Shimmers
As you can see, the cleanser takes on a galaxy-like effect with its charcoal and meteorite base and mica shimmer. While the shimmer-factor technically doesn't do much of anything for the skin, it does make the cleansing experience that much more fun!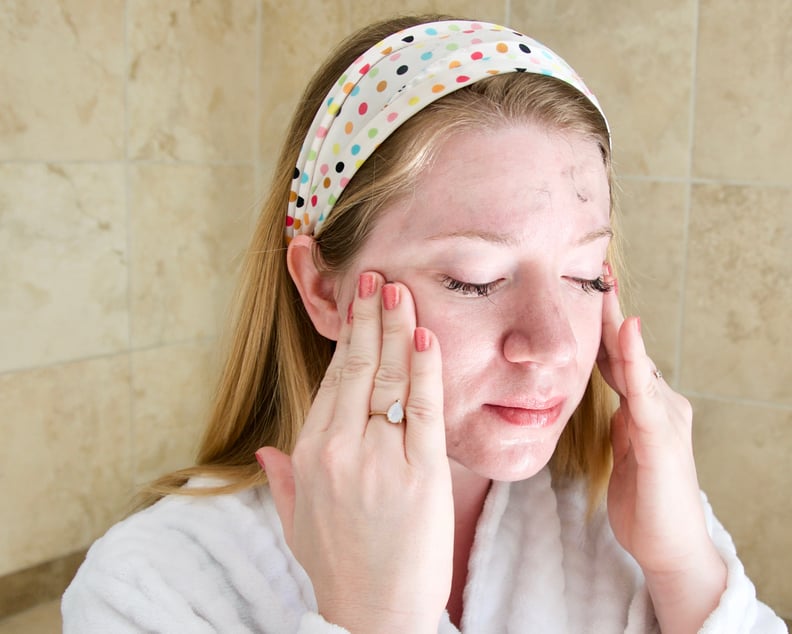 It Transforms on Your Skin
Galactic Cleanse begins as a thick, slightly gooey jelly balm that you massage into your skin. It quickly warms up and emulsifies to create a viscous, oil-like texture. Not only does it feel incredibly soothing and hydrating, but the product smells divine — just like light and fluffy lemon cookies!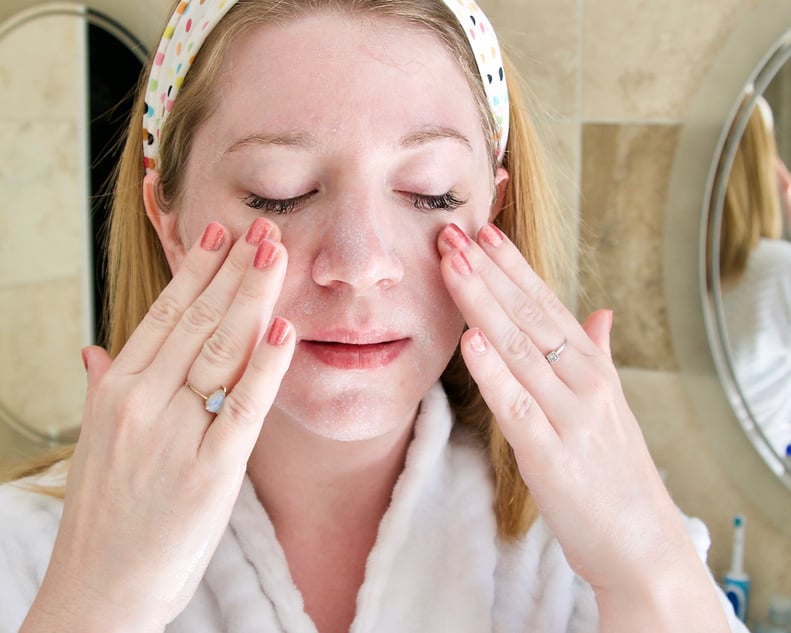 The Transformation
Once you've adequately massaged the jelly balm into your skin, you add a little bit of warm water. This instantly transforms the product into a frothy, milky consistency. You can practically feel impurities, dirt, and makeup getting lifted away at this point!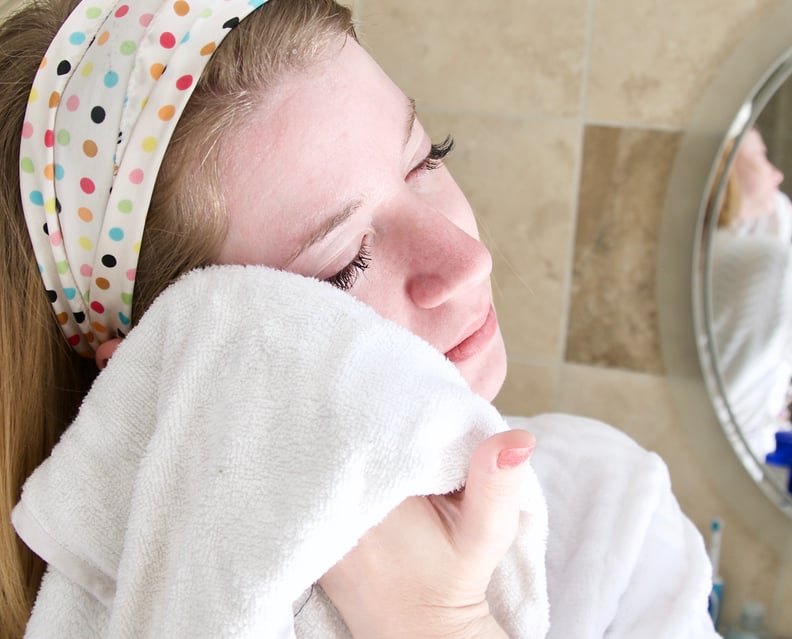 It Leaves Skin Supersoft
There are a couple primary qualities I look for in a cleanser: the ability to adequately clean (you'd be surprised how many fail this test), and the way my skin feels after I've rinsed the product off. If there's still makeup or debris on my face, or if my skin feels tight or parched, I know the cleanser isn't going to work for me in the long run.

Galactic Cleanse left my skin soft and noticeably hydrated. After rinsing, it leaves behind a very light layer of oils (including camellia and sunflower, two of the highest rated oils for any type of skin), which absorb fully within 10 minutes. Consider it like a built-in moisturizer!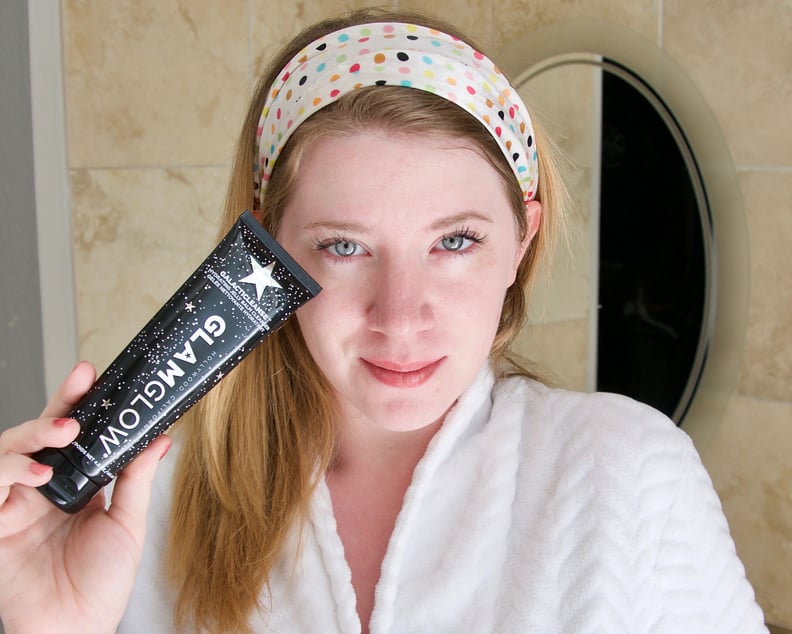 It Leaves Skin Brighter
My skin also looks noticeably brighter and more even after using. For that, I will credit the meteorite powder, bamboo charcoal, and patented antioxidant blend. Ultimately, I am a huge fan of this cleanser and would recommend it for anyone who wants a deep clean without stripping their skin. It's ideal for the colder months where there's less humidity in the air and for anyone who's especially prone to dryness or a dull complexion.