This Cannabis Subscription Box Is Made For Beauty-Loving Weed Queens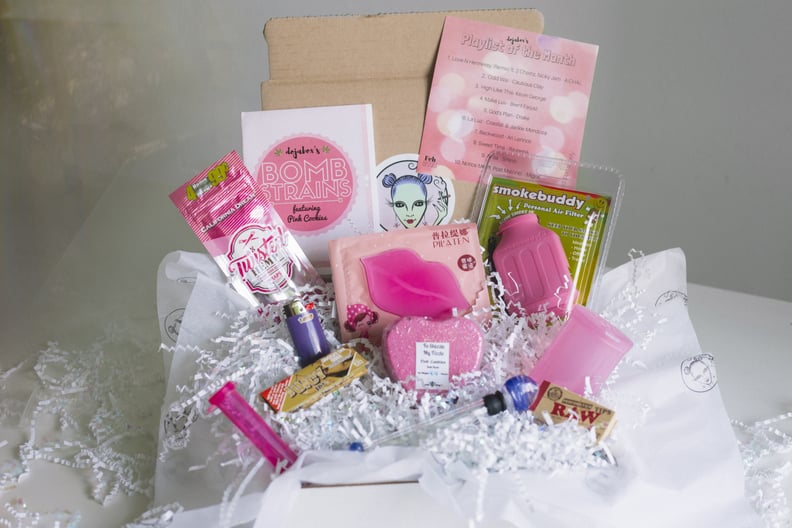 Dojabox | Victoria Ramos
Dojabox | Victoria Ramos
We love a good subscription box. (Have you heard about ours?) But because so many brands from Birchbox to Sephora offer the service, it can be hard for a new one to find its footing. Something tells us that won't be the case for Dojabox, the latest mailer on our radar. What makes this one different? Well, Dojabox is a self-proclaimed "Monthly Subscription For Women Who Enjoy Mary Jane." OK, we're listening . . .
Dojabox was developed for pot-loving ladies who want to keep both their smoke stash and vanities stocked with ganj accoutrements. If you subscribe to this service, every month you'll get a slew of supplies, such as glass pipes and other stoner essentials. Of course, we're particularly eyeing the beauty offerings that come with Dojabox.
As reps for the service put it, "The beauty products we include in our Dojaboxes are aimed mostly at skin care and relaxation. Our boxes are influenced by cannabis, so most of our products are accessories and necessities for the everyday smoker with a couple beauty products per box to tie it all together."
Usually, the skincare pièce de résistance of each box is a bath product. In past months, this has come in the form of bath bombs, whipped soap, exfoliating scrubs, and bubble bars. Regardless of the specific item, each one is paraben- and cruelty-free, vegan, and handmade. Other Dojabox-approved goodies have been the TonyMoly I'm Real Sheet Masks, PIL'ATEN Collagen Lip and Eye Masks, Wondra Facial Cleansing Wipes, and Konjac Exfoliating Sponge Gentle Face Scrub.
We looked into our crystal ball (aka asked our friends at Dojabox) to learn what's coming next for beauty-minded subscribers, and they were kind enough to tell us that makeup brush cleaners, tweezers, foot peels, and hemp-infused skin and hair care will grace the bundle very soon!
This all comes at a price of $15 a month, and you can subscribe on Dojabox's site. Weed queens, you know what to do.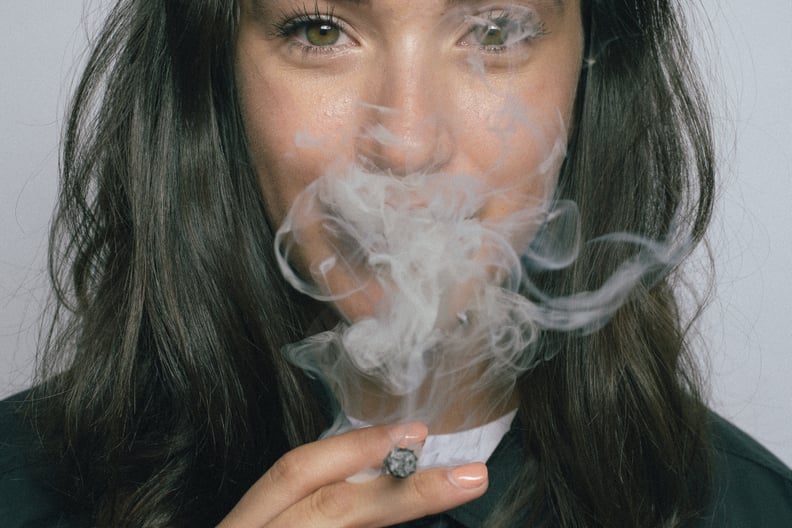 Any cannabis products referenced above are not intended to diagnose, treat, cure, or prevent any disease. The writer is not a medical doctor, and their experience is based on personal use, the results of which may not be typical or intended. The legality of cannabis products varies by state, and readers are encouraged to check their local laws before purchasing and using cannabis products. Nothing in this article should be construed as advice regarding the legal status of cannabis products. Any views expressed in this article by a third-party sponsor are those of such sponsor, and do not necessarily represent the views of POPSUGAR.