Dolce & Gabbana's Most Memorable Hair Accessories
At Milan Fashion Week, Dolce & Gabbana has a history of sending powerful-looking women down the runways. Whether it's with heavy contouring, royal-inspired headdresses, or bold eyebrows, the beauty look for the Italian luxury brand is almost a perfect blend of strength and femininity. In honor of its upcoming Fall 2014 show, click through to see the most memorable beauty looks from Dolce & Gabbana's runways.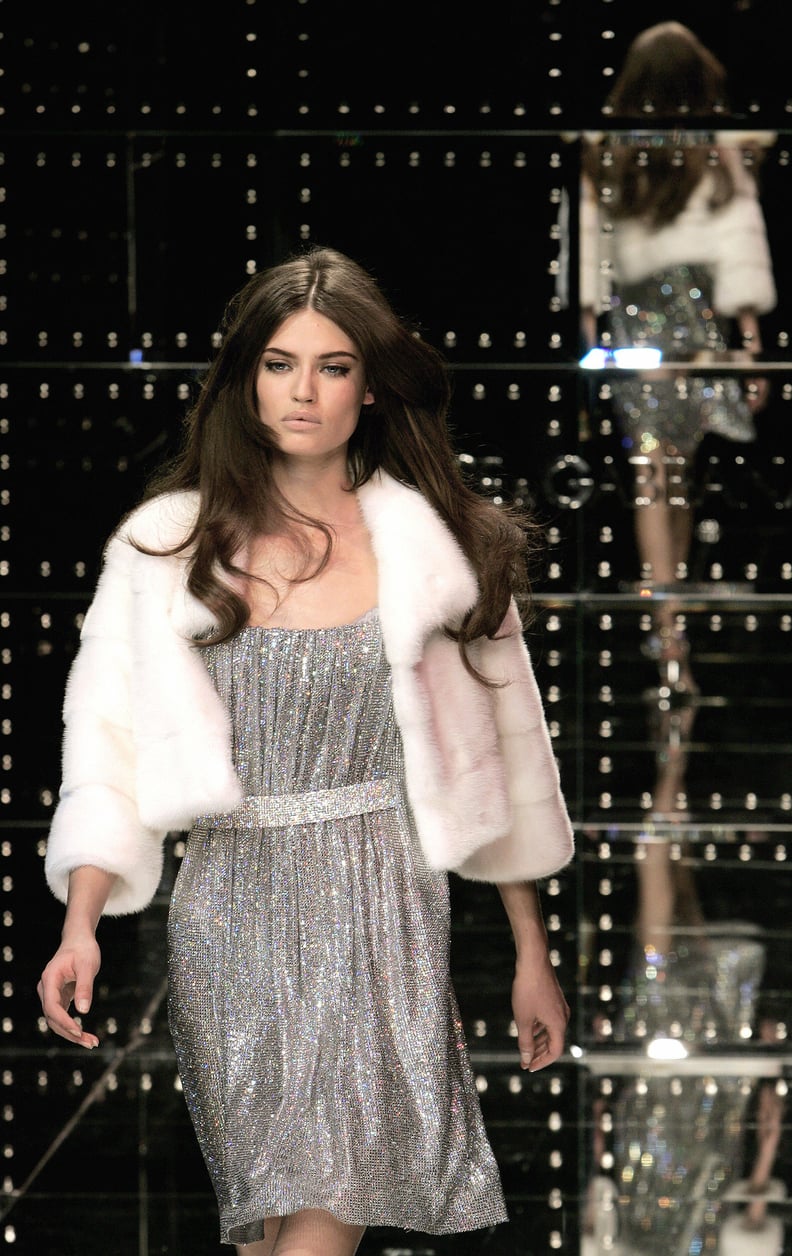 Fall 2005
Models had Brigitte Bardot-style blowouts, complete with jet black winged liner for Fall '05.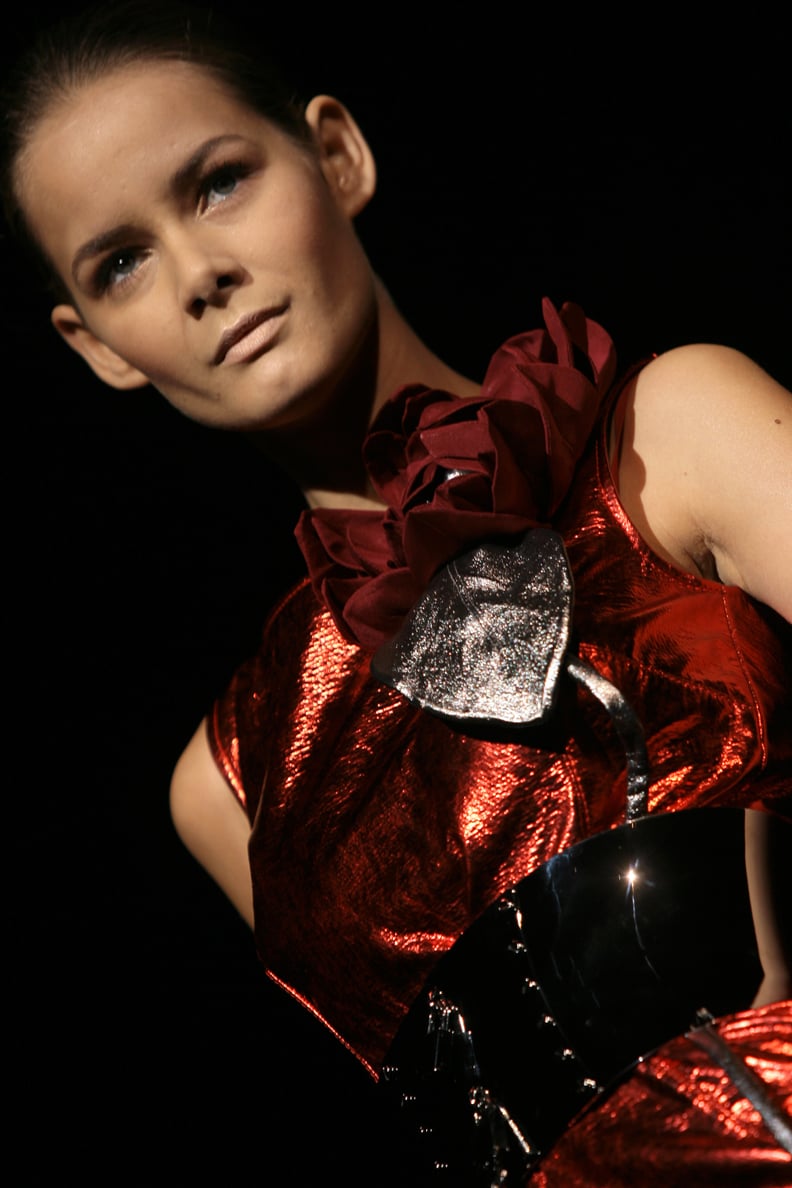 Fall 2007
Dolce & Gabbana took the nude lip trend to extremes for Fall 2007, covering the models' pouts with skin-toned hues.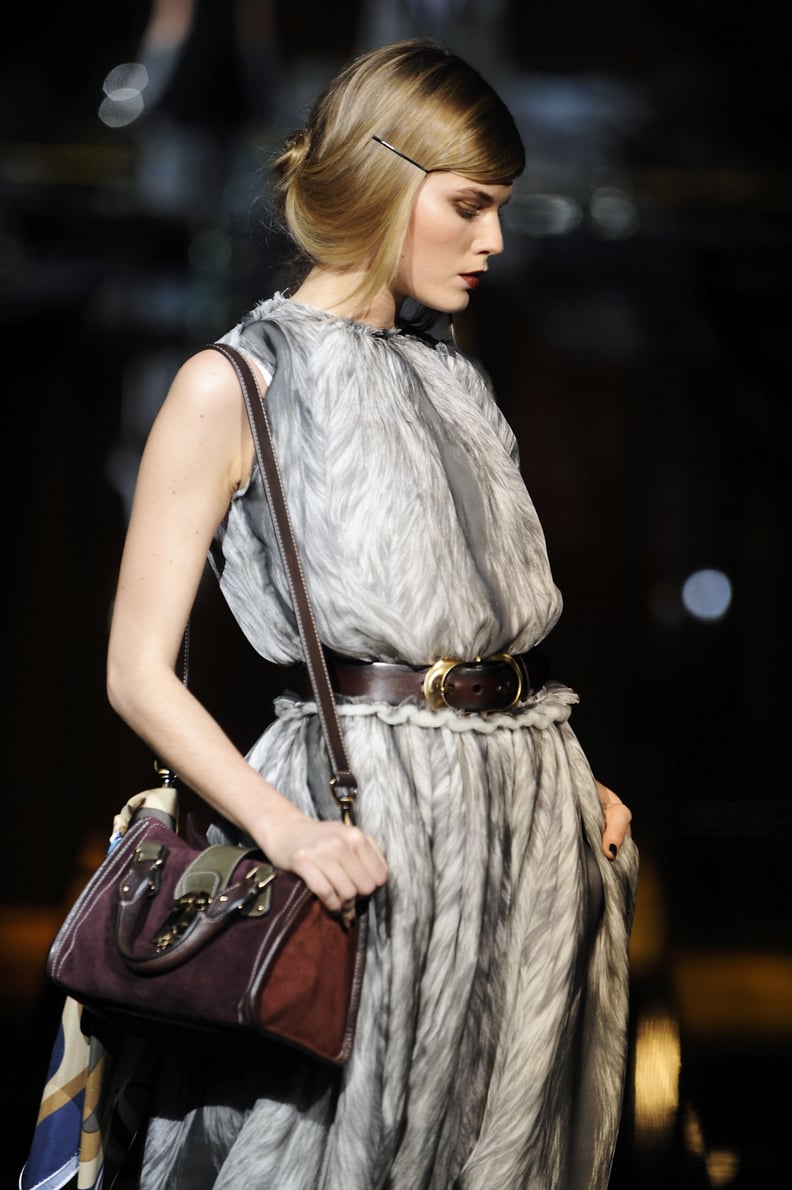 Fall 2008
An exposed bobby pin kept a loose, retro-inspired chignon off the face, allowing gilded eyelids and vampy lips to shine.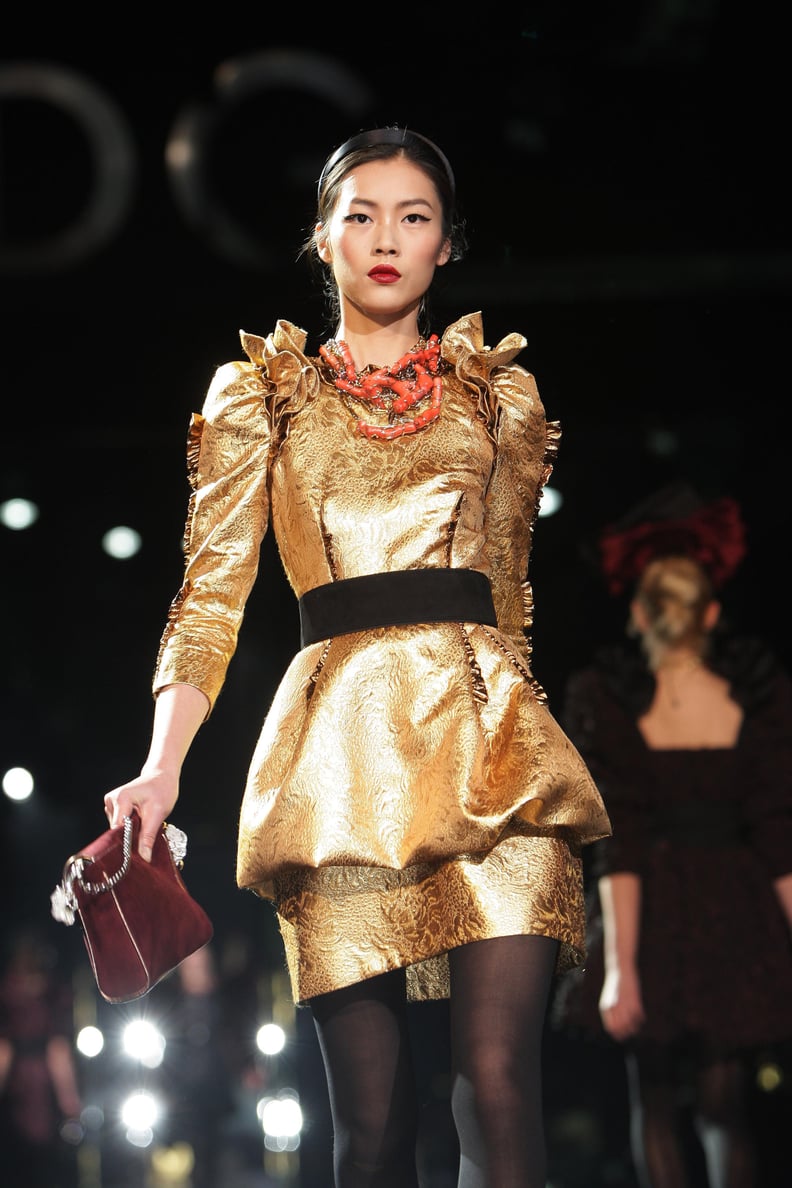 Fall 2009
The classic red lip/winged liner look was elevated with a slightly askew part that was finished off with a headband.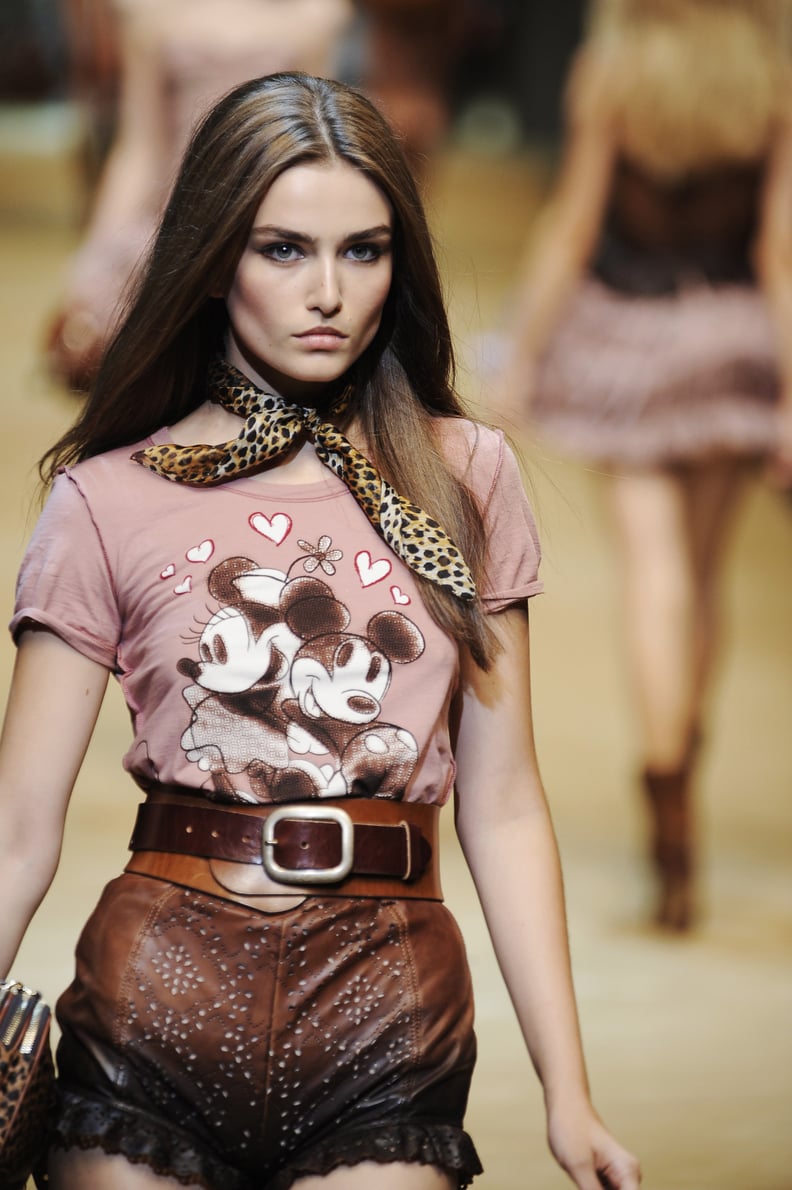 Spring 2010
Models' faces were heavily contoured in Spring 2010, where bold brows took center stage. A severe center part, along with pin-straight, flowing hair, finished the structured look.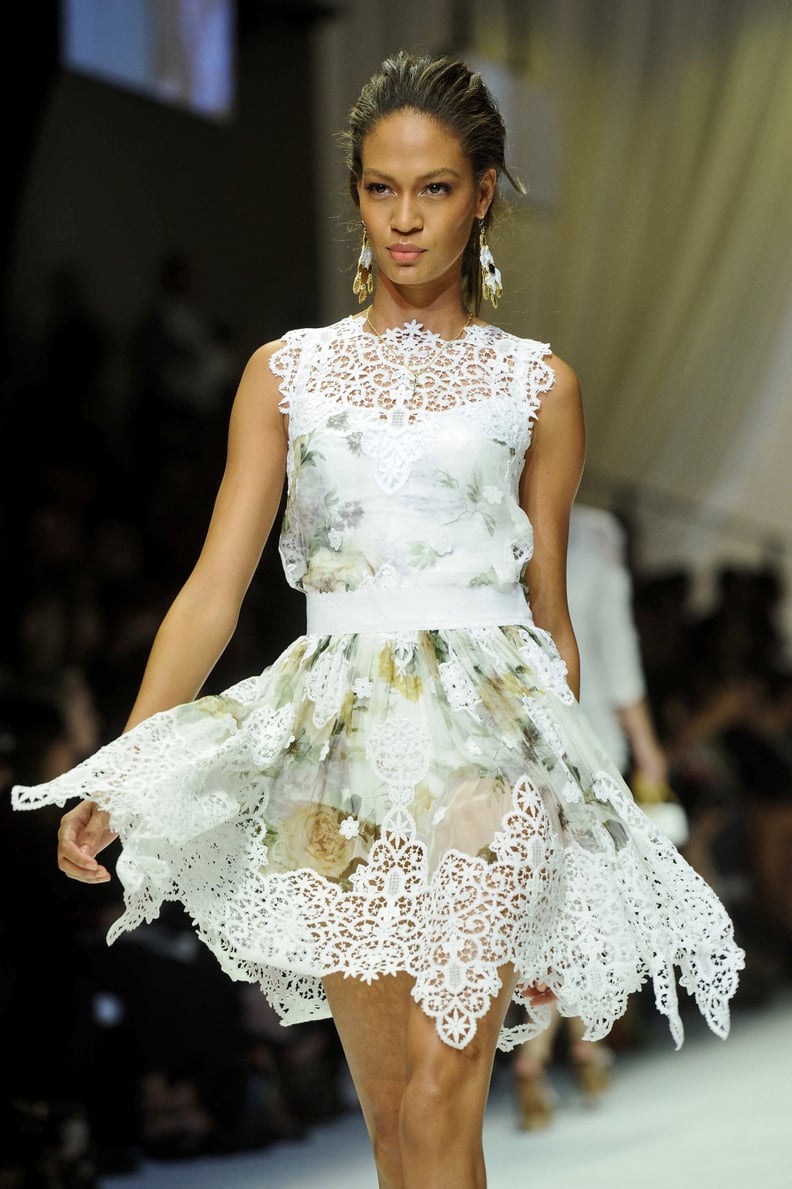 Spring 2011
For Spring 2011, models donned brushed-back coiffures, putting their close-to-nothing makeup looks in the spotlight.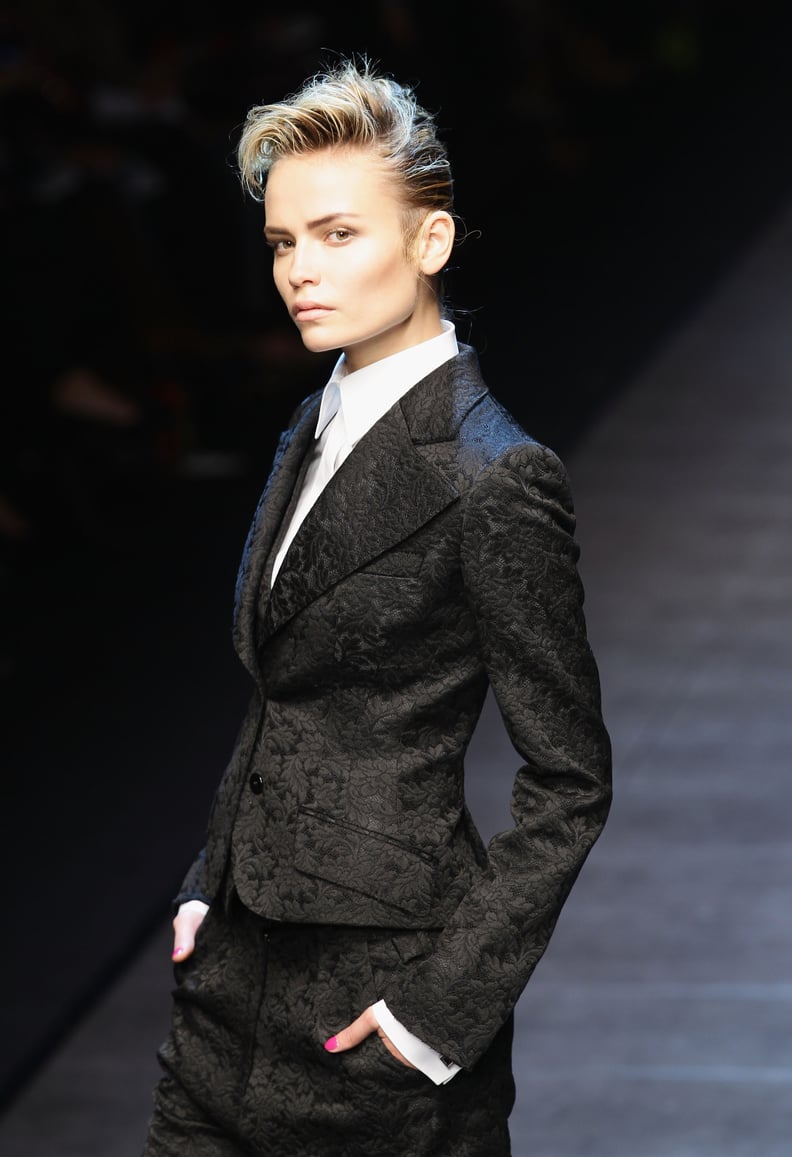 Fall 2011
Women looked like men in Fall 2011, with reimagined combovers and natural makeup palettes. A pop of hot pink polish added some femininity to the overall picture.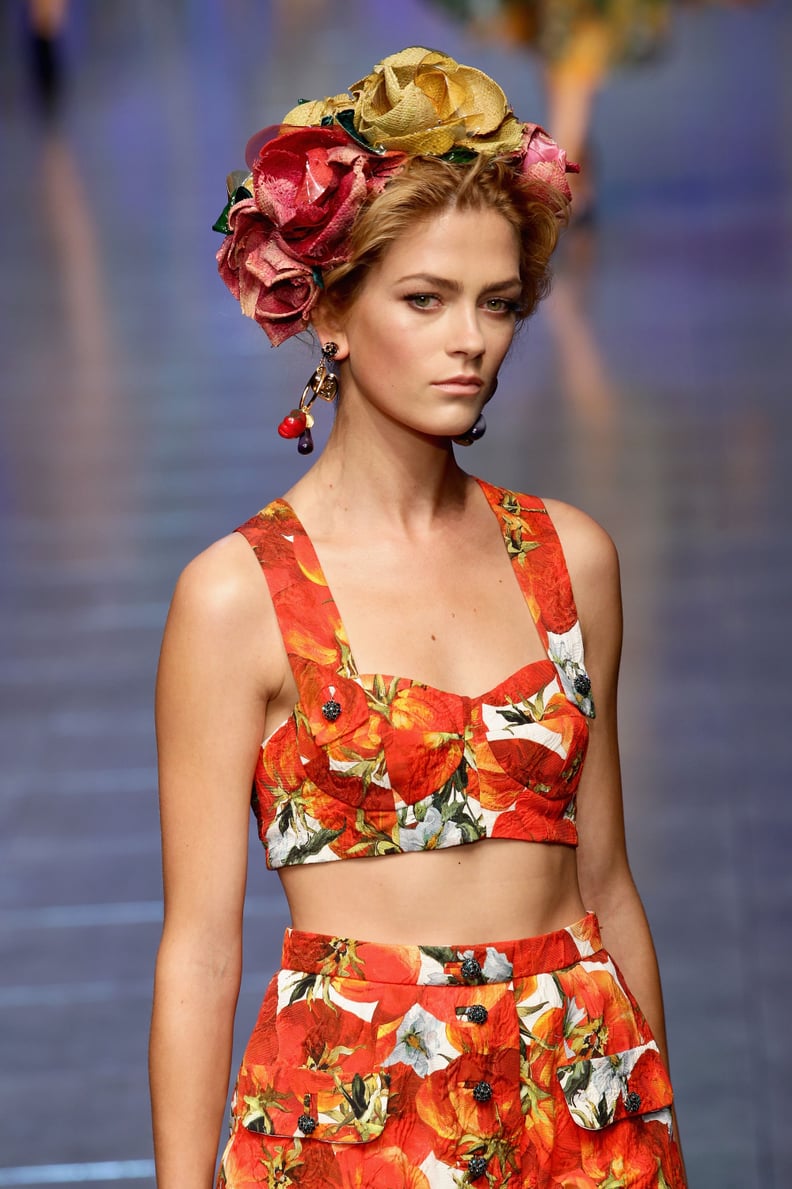 Spring 2012
While some models strutted with a simple coiffure, a lucky bunch showcased oversized flower headdresses for Spring 2012.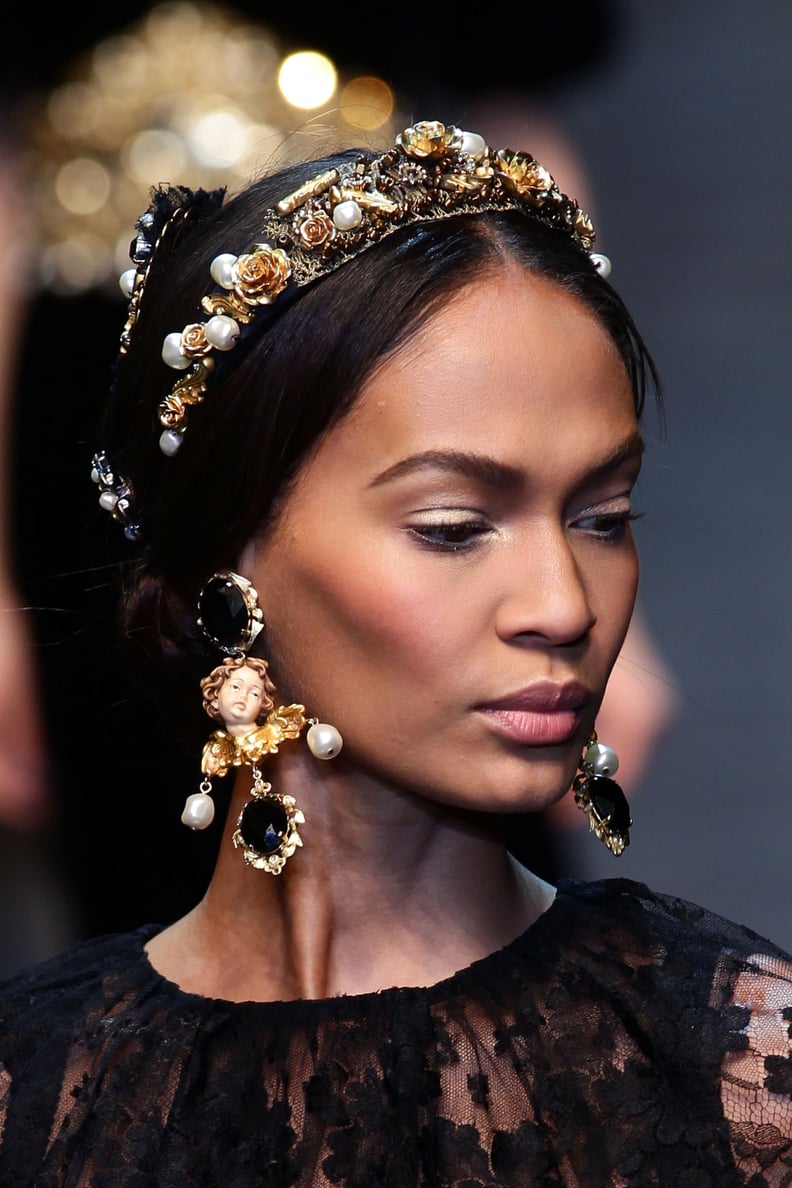 Fall 2012
Medieval-looking headbands beautifully complemented frosted eyelids and rosy blush for the fashion house's Fall 2012 collection.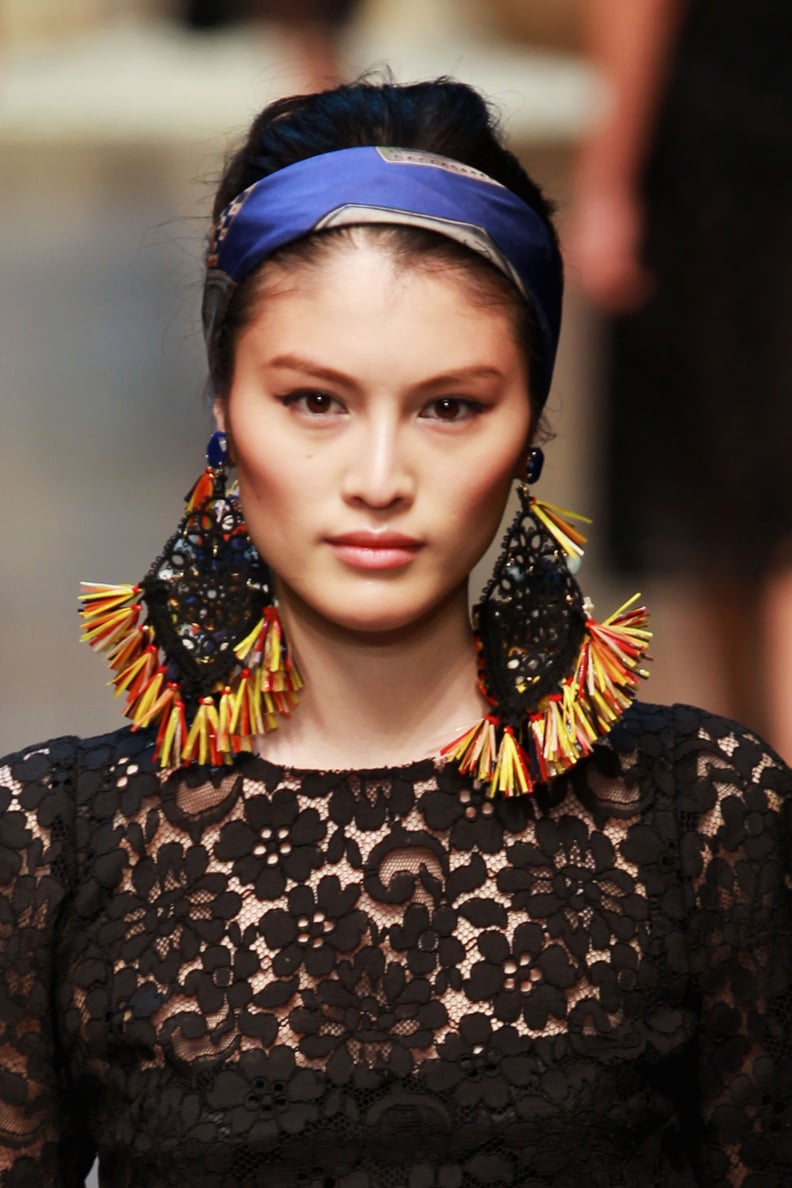 Spring 2013
Silky head wraps made an impression, as did some major statement earrings, on the Spring 2013 catwalk.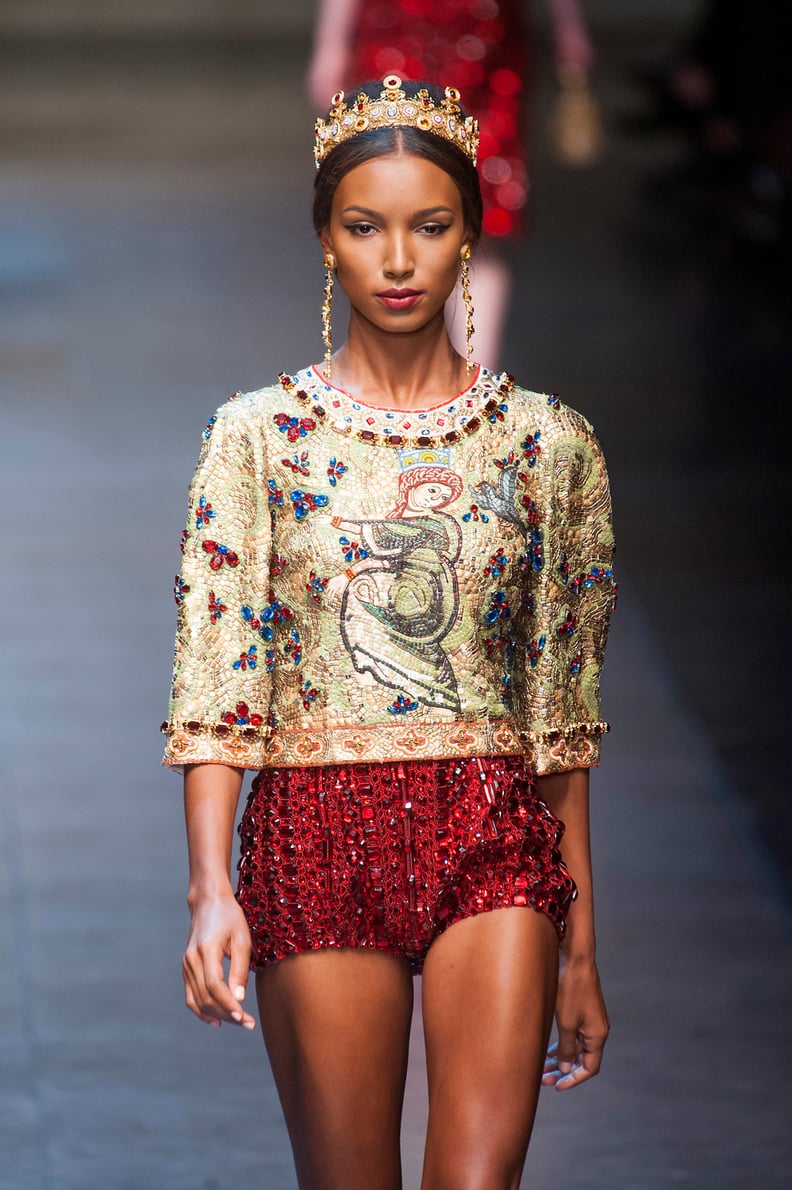 Fall 2013
This season was all about opulence, with stunning crowns and large jewelry framing the face which was simple but elegant with a berry lip and winged eyes.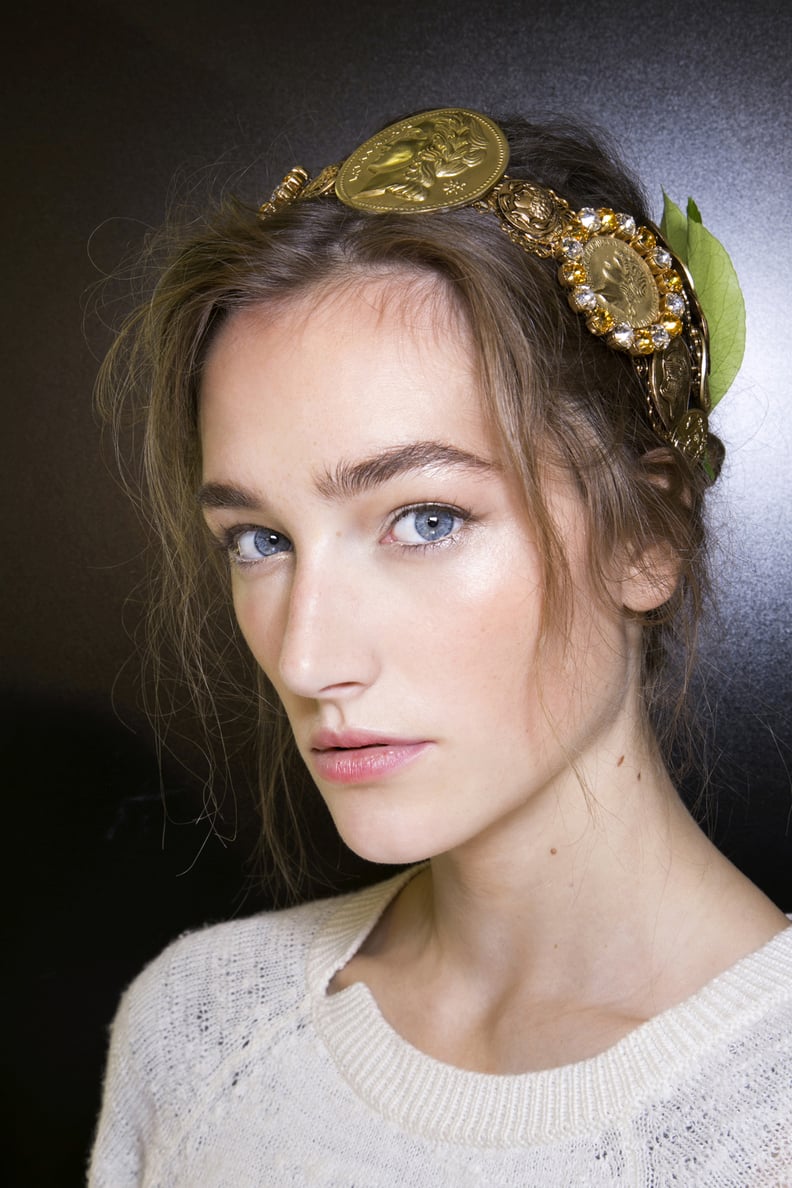 Spring 2014
The Spring 2014 hair and makeup had a Grecian goddess theme. Models wore just enough makeup to get a glowing complexion, while hair was twisted up and embellished with coins and leaves.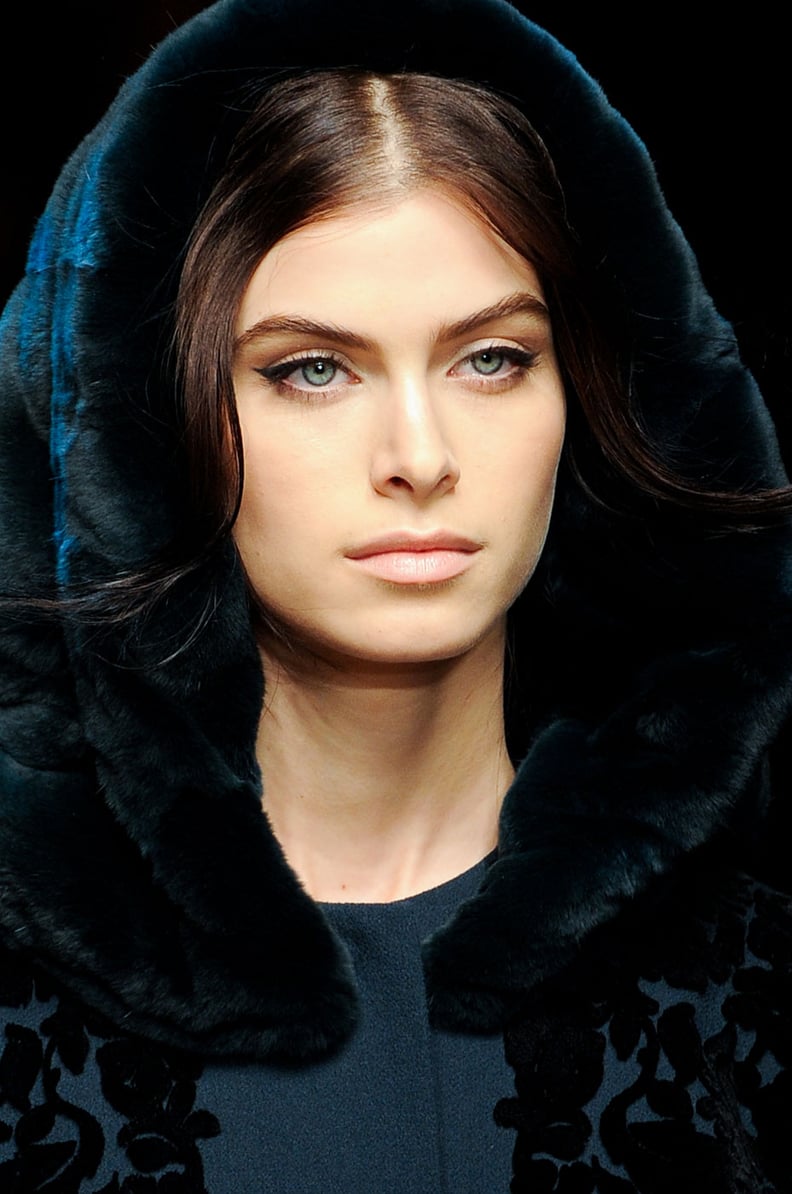 Fall 2014
On-trend cat eyes and a neutral palette made models look effortless for the Fall 2014 show.