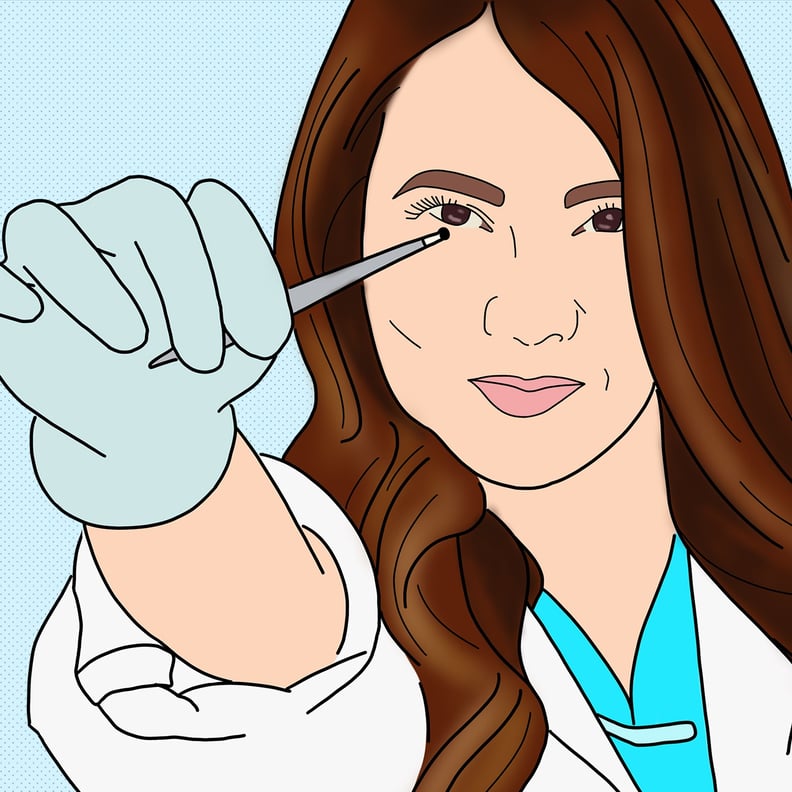 Illustration by Swasti Mittal
Illustration by Swasti Mittal
It's basic beauty math: 50 million acne sufferers plus one brilliant dermatologist plus hundreds of explosive, can't-help-but-watch excavation videos equals Dr. Pimple Popper, an internet phenomenon with a whopping 4.5 million YouTube subscribers. Add in a hit TV series, two kids, and a skincare line called SLMD, and you're looking at the life of Dr. Sandra Lee, MD — who, as you might imagine, is busy as hell.

"Normally I feel like I have four jobs: a full-time, practicing board-certified dermatologist with a private practice I share with my husband, wife and mom to teenage kids, YouTuber and social media personality, and now host of my own TV show on TLC," she told POPSUGAR. "I live day-by-day, and I can't look too far ahead because there are too many things going on."
It makes sense as to why when you see the breakdown of her schedule by the hour, ahead. Not that the hustle is a bad thing: "Being busy makes me feel happy and fulfilled," Dr. Lee said. "But if I go all Michelle Phan on you, you can find me in Switzerland." (Put down your extraction tools, Popaholics. That was a joke.)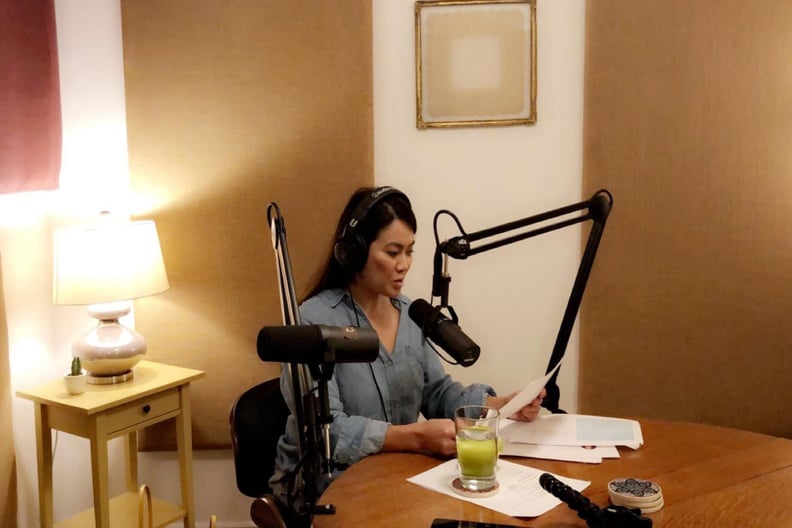 Monday
7 a.m.: Wake up and get ready for the day. I've gotta take the kids to school before my workout. This is my "day off" — meaning I don't actually see patients in the office — but unfortunately doesn't mean that I don't work. My days off are usually filled with meetings, filming content for SLMD, filming podcasts and TV shows, and editing videos for my social media platforms and YouTube.
10 a.m.: Heading out to Glendale to do an audio recording for my new book. I learned something new today: that I should eat a Granny Smith apple before I record. It cuts an enzyme in your saliva so you speak more crisply!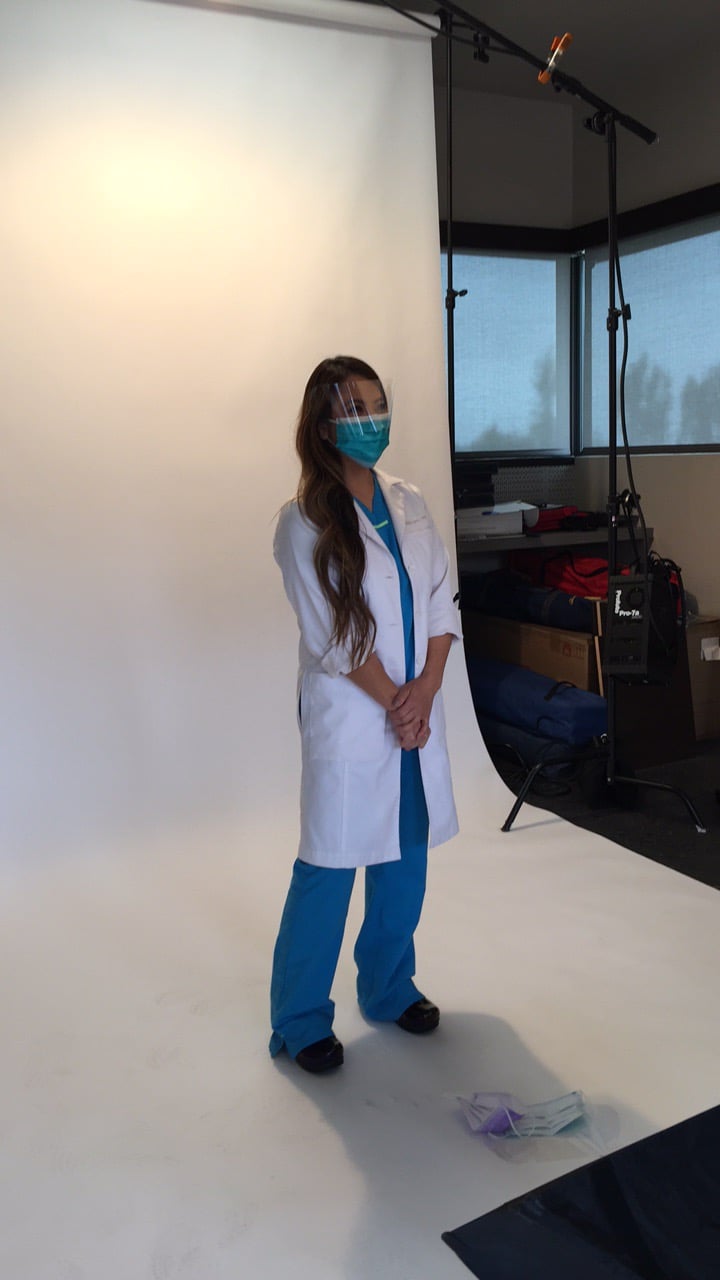 Monday
2 p.m.: I'm on set for our SLMD Skincare shoot. All of my fun holiday gift sets are launching soon, so some of the SLMD team came out to shoot video for YouTube and social media. This is the first time I've gotten to see all of the products in final packaging in real life. It's always so exciting to see your ideas come to life.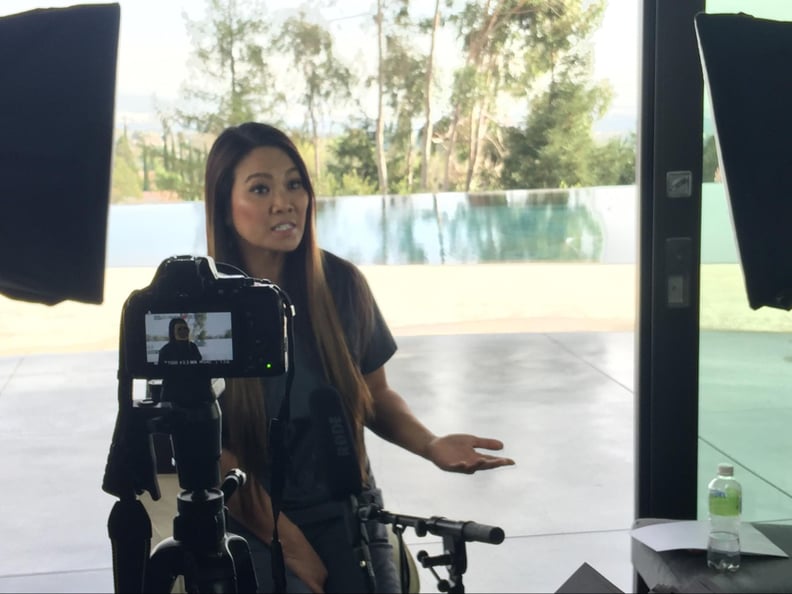 Monday
8 p.m.: It's been a long day already, but at night is when I'm able to spend some time editing videos and footage. I have a team that helps me with this, but I love doing it myself whenever I can, too. I really wanted to get a fun Halloween video up on my YouTube channel, so I spent some time brainstorming ideas for something Popaholics would love.
9 p.m.: Snuggle time with the kids and hubby. We all get into one big bed and watch a little national news and Impractical Jokers. Tomorrow I'll get to sleep in about an hour or so before I get ready to do it all again.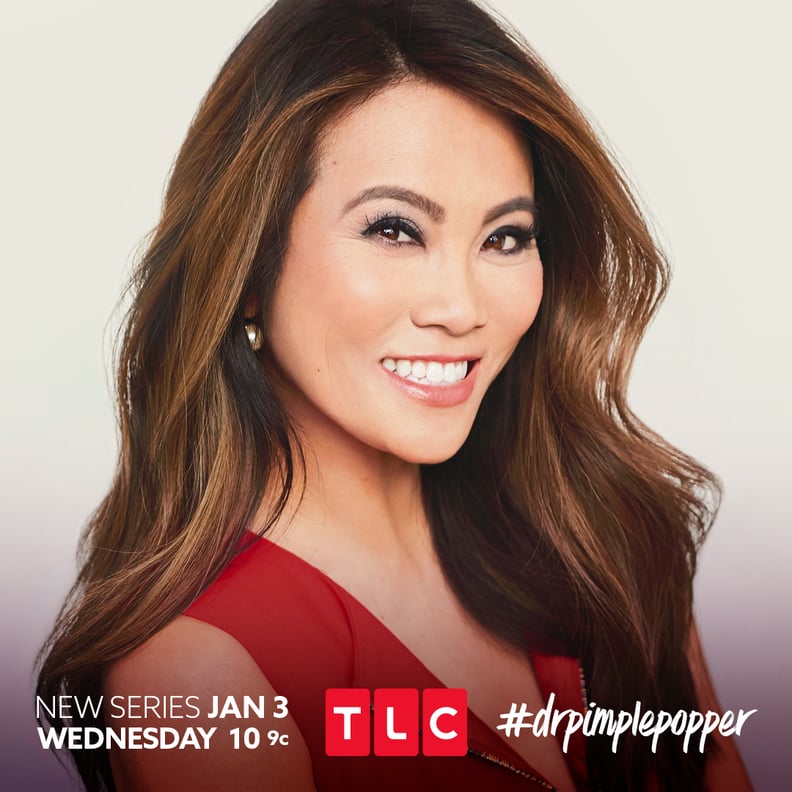 Tuesday
6:30 a.m.: I have a phone interview this morning with a media outlet from Singapore, because the TLC show is premiering in that country soon. The reporter asks me about everything going on in my life, season one of TLC, my skincare line, my board game, my book — the list goes on. Early morning is usually the best time for these types of calls and interviews because, as you will see, my days can get pretty busy.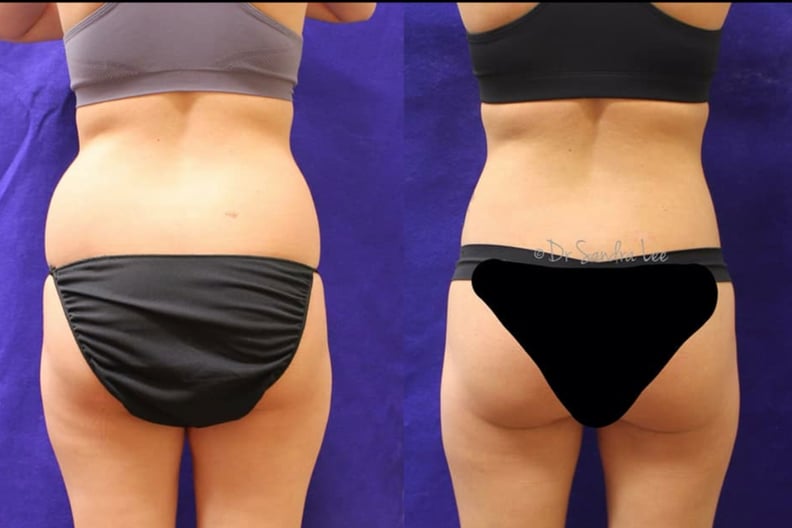 Tuesday
8 a.m.: I'm back at the office to see a mix of medical and cosmetic dermatology patients. This morning I have a liposuction case, sculpting the contours of a patient so they no longer have those hips that don't lie (and that they don't like), and their inner thighs so they don't rub together when they walk. It's a great procedure that I do under local anesthesia, but it's hard work for me — I often break a sweat. This is a focused, very specific fat removal and is truly fantastic. It is not a weight loss option; it is a body sculpting option. The ideal patient is thin, exercises, and is in good shape. If you're doing it for weight loss you'll likely gain that weight back but on a different area of your body. Just like people may use Botox or filler to make them feel better about their face, this is a way to help someone feel better about their body.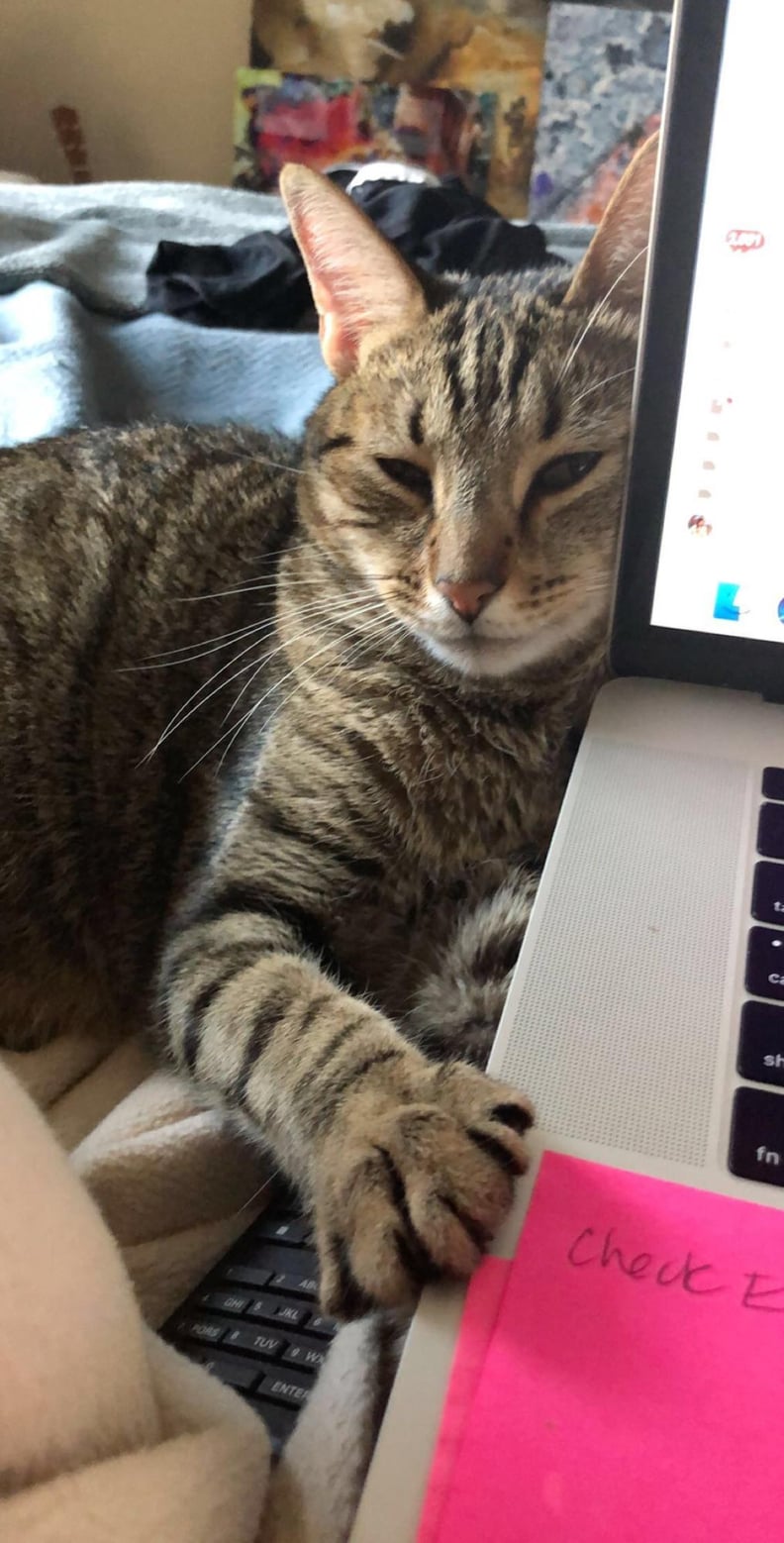 Tuesday
12 p.m.: Anyone who follows me on social media knows that I have two cats, Taquito and Dim Sum. Sometimes I go home during my lunch break to rest for a few minutes and play with them, and that's what I did today. Taquito (shown here) is hilarious and will literally play fetch with his toys. Dim Sum is a beautiful white Persian who is 18 years old and gives me these looks of scorn all the time. I love them though — they actually relieve stress from my busy day at lunchtime.
1:30 p.m.: My afternoon is filled with appointments doing skin cancer body exams, Botox, and filler. I'm on my feet all afternoon running from patient room to room, making sure I keep on schedule.
5:30 p.m.: I'm heading home after going to the gym for an hour. Sadly, I have to have a trainer because otherwise I wouldn't go. Also, I've been working out with my bestie Raquel, so often I drag my feet to get there but I feel so much better afterward.
6:45 p.m.: How do I get dinner ready for the family? Well, I'm lucky that my parents live five minutes away from me. I'm not embarrassed to say we go to my parents house for dinner three times a week!
9 p.m.: Once everyone winds down, I am usually able to spend some time on social media, posting and responding to fans. I do try my best to go through emails, comments, and messages and respond to as many as I possibly can. This is also the time that I am able to work on my other responsibilities besides being a doctor — if you ask anyone on my team, they will probably say they are used to getting emails and texts from me late at night. I don't expect them to respond right away, but this is often the best time for me.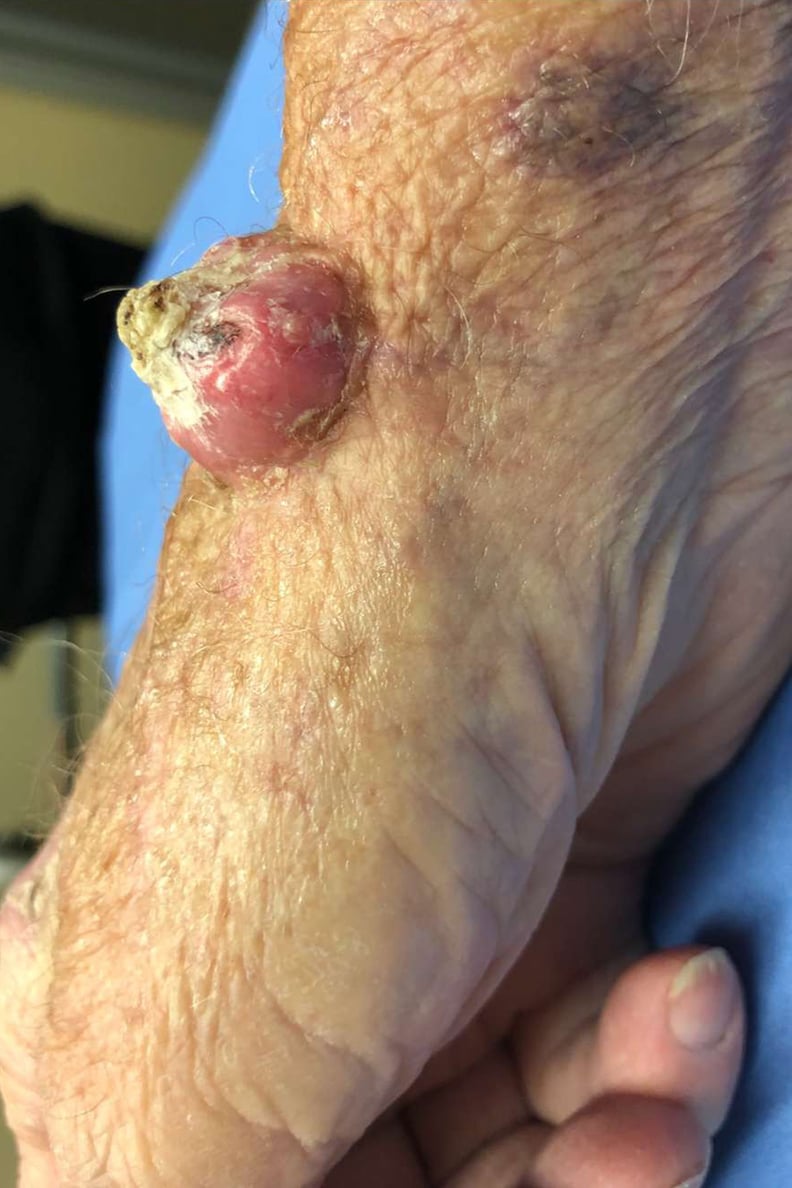 Wednesday
9 a.m.: Wednesday and Thursday are my MOHs surgery days, which is a special skin cancer removal surgery that I specialize in.
12:30 p.m.: I take an hour-long lunch break.
1:30 p.m. to 4 p.m.: I'm with patients for most of the afternoon.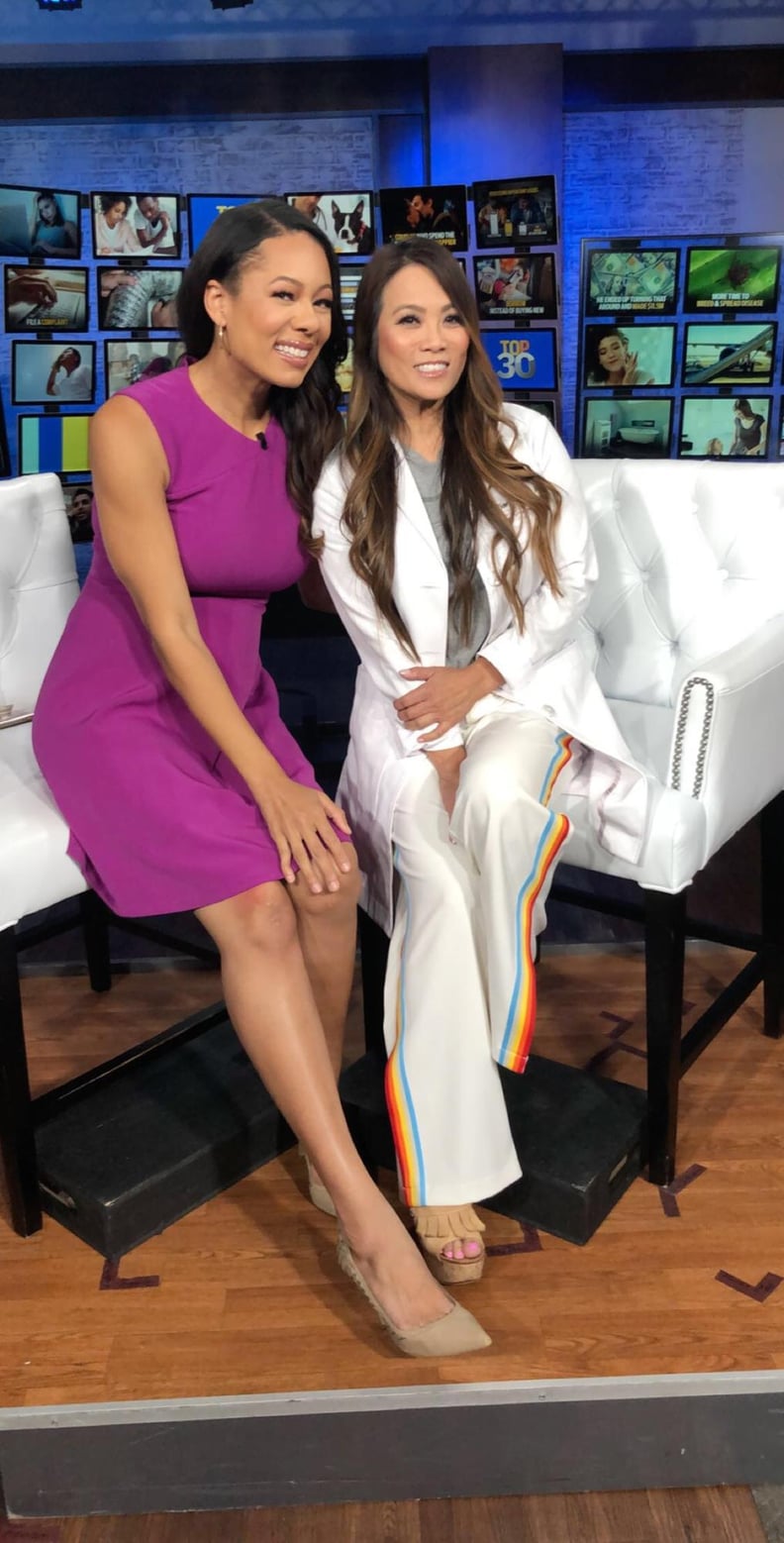 Wednesday
4 p.m.: I hop in the car to drive to Los Angeles, where I'm filming a segment for a TV show. I take a call with the SLMD team during my drive, which is pretty common. I am in contact with my SLMD and Dr. Pimple Popper teams constantly, but because I have so much going on, it can really help to get everyone on the phone to talk through upcoming product launches and ideas. Tonight we are talking about the sun protection products that I am working on for next year — I am very excited about these.
10 p.m.: I'm finally back home and in bed exhausted, but at least tomorrow I only see patients for half of the day.

Thursday
9 a.m.: I start my morning with another MOHs surgery morning, but the good news is that I don't see patients in the afternoon. The bad news is that I have something else scheduled.
1 p.m.: I have a call with my team to talk about my next press tour. I try to get out to NYC to meet with press and editors one to two times a year. I was just there a few weeks ago, but I am heading back in January to promote the new season of my TLC show, Dr. Pimple Popper, and to talk about my new book, Put Your Best Face Forward.
3:30 p.m.: Pick up my two sons from school.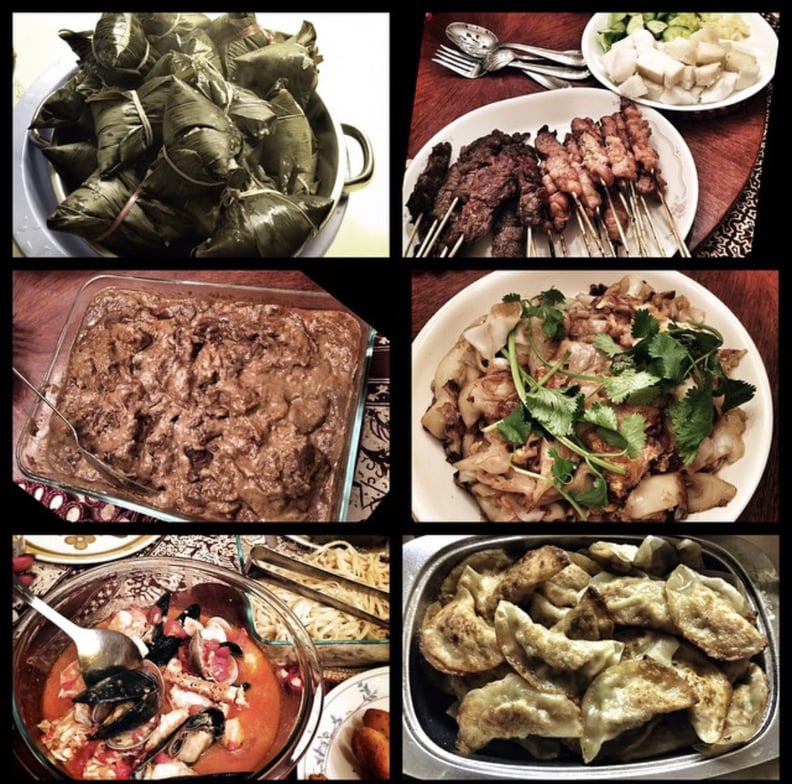 Thursday
7 p.m.: We're having dinner at my parents house tonight. Again! I'm so lucky to live near my family and that my mom is a spectacular cook, whipping up traditional Singapore and Malaysian dishes effortlessly. Anyone who has eaten one of her meals will agree.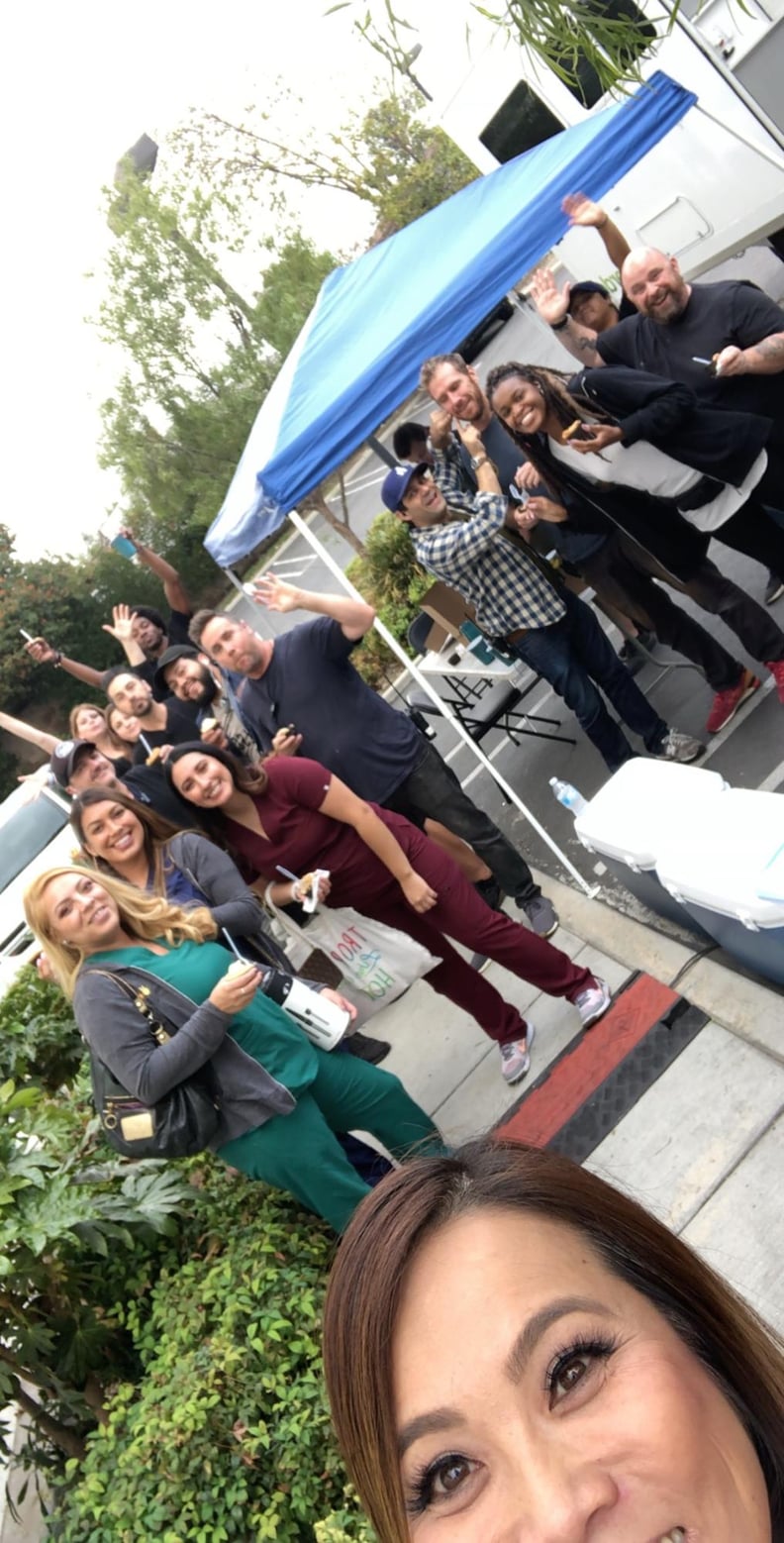 Friday
9 a.m.: I'm actually working through the weekend. I wake up to start filming some episodes for season two of my show. I see three to four patients per day, with the aim to try and film an episode per day. It's a really long day, with a lot of down time, and then a lot of stress — it's very "hurry up and wait." But it's amazing that I get to play such a big role in people's lives, and I'm very proud of the show. I love my staff, who helps me and also works on the weekend, and I love the film crew as well. We try to have fun while filming and I think it shows.
6 p.m.: We wrap for the day, but we'll be working through Sunday.
8 p.m.: Meeting up with my girlfriends for dinner. I am so lucky to have a great solid group of girlfriends — they really keep me grounded and keep my life fun. I don't always work on weekends, of course. On many weekends, I head to the mountains with my husband and kids to relax. I work hard, play harder, and never forget to smell the roses.