On Sept. 9 and 10, RuPaul's DragCon took over New York City, and the attendees came decked out in their best outfits and beauty looks. False eyelashes, chicken cutlets, and intense contouring ran rampant over the weekend, with no look being too over-the-top.
Local queens, veterans of RuPaul's Drag Race, and fans of drag performances gathered to hear the panels, shop the merchandise, and admire the incredible makeup looks. Drawing inspiration from everything from the Powerpuff Girls to Sesame Street, there was no limit to the creativity at the colorful event.
Read on to see the queens decked out in their best makeup and clothes.
James St. James received a makeover by Vander Von Odd.
Trixie Mattel spoke to an audience at DragCon.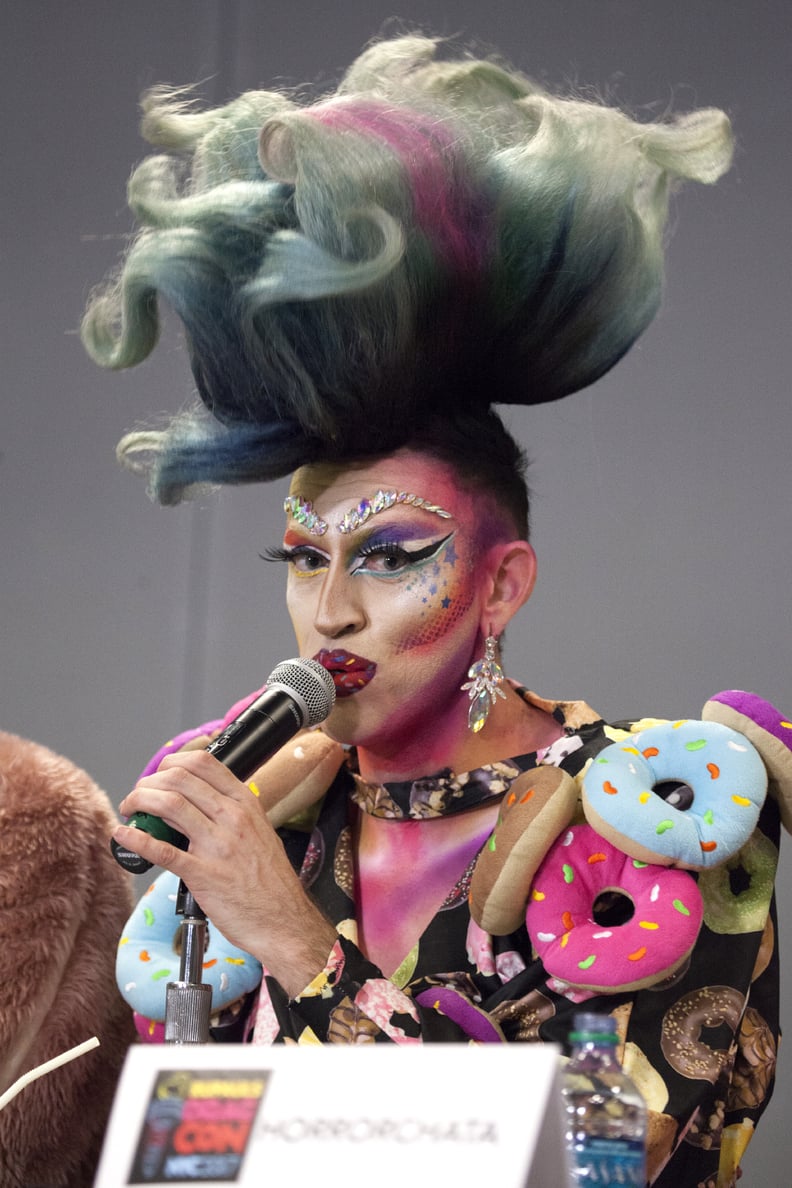 Alex Kacala spoke to an audience at DragCon while rocking rainbow hair.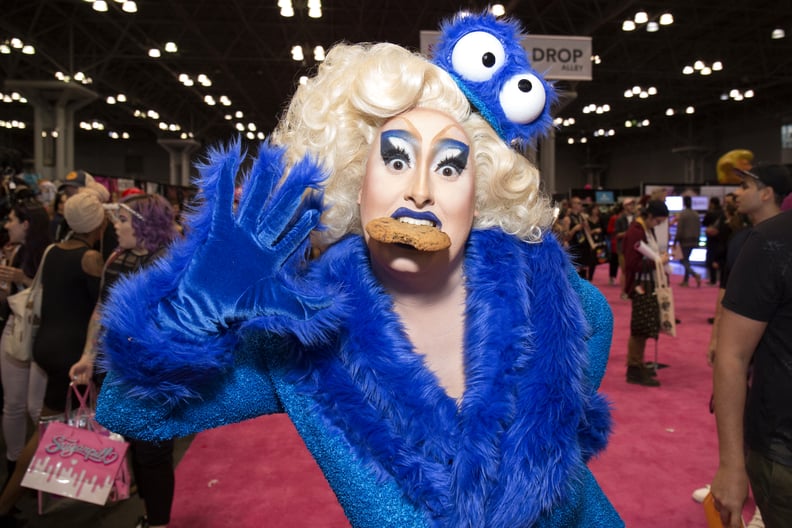 Sherry Pie drew inspiration from the Cookie Monster for her DragCon look.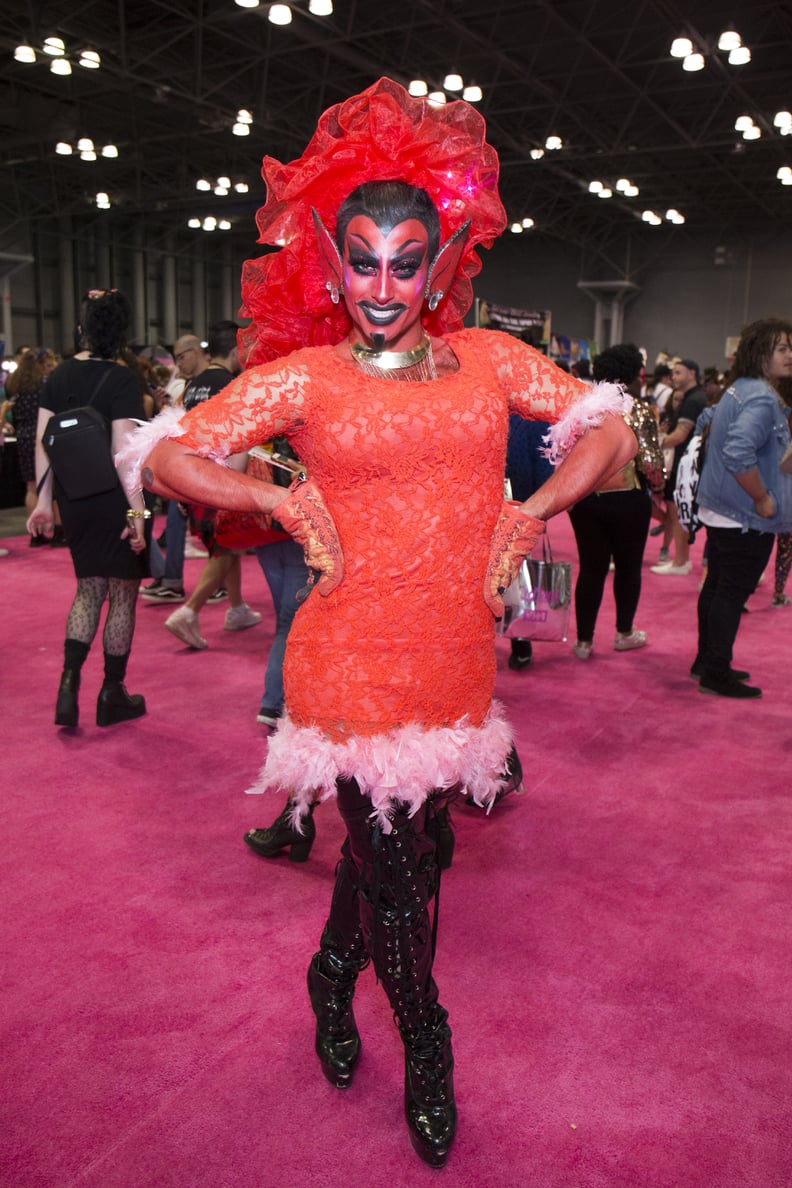 A guest dressed up as the Powerpuff villain "Him" at DragCon.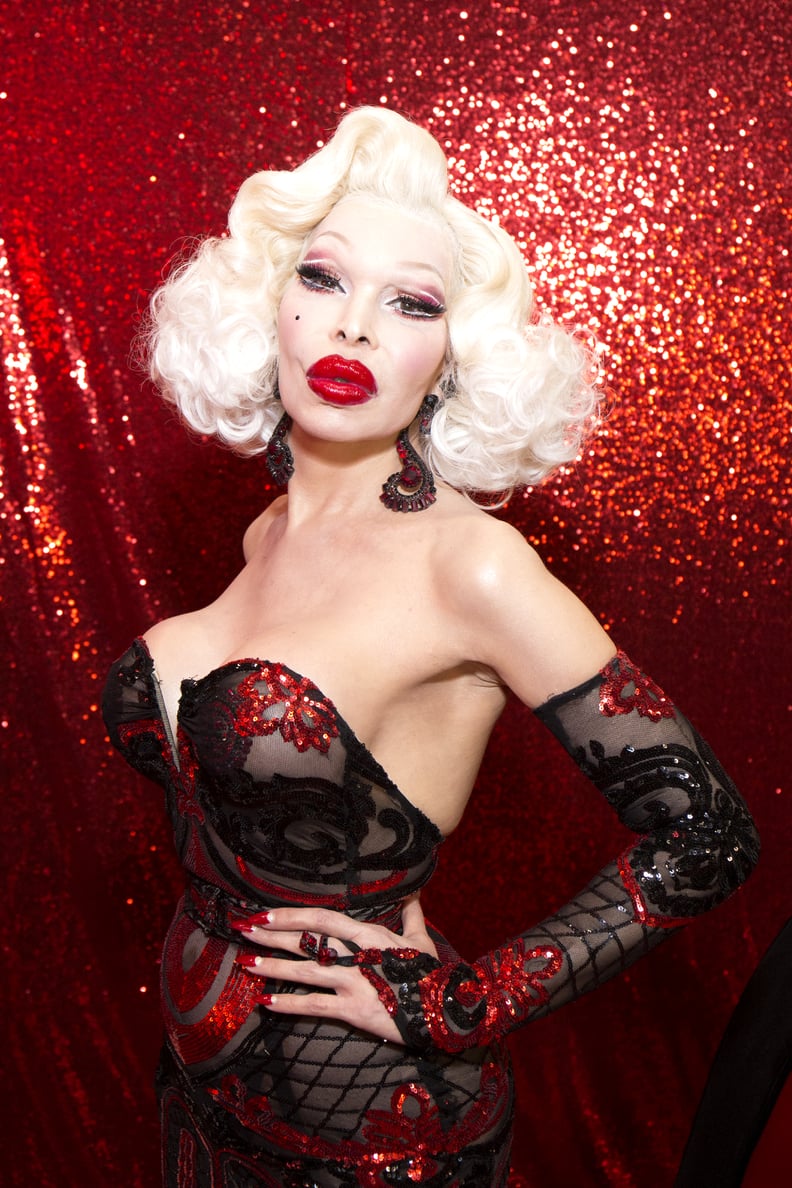 Amanda Lepore emulated Jessica Rabbit at DragCon.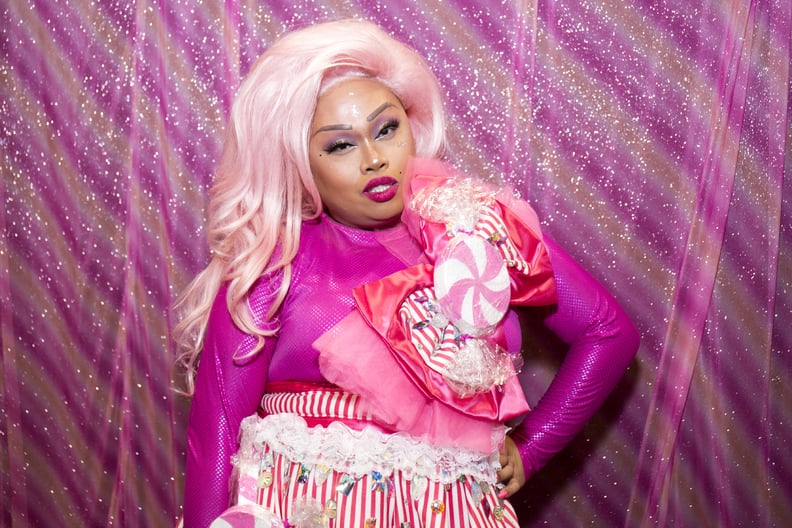 Jiggly Caliente attended DragCon while giving off old Katy Perry vibes.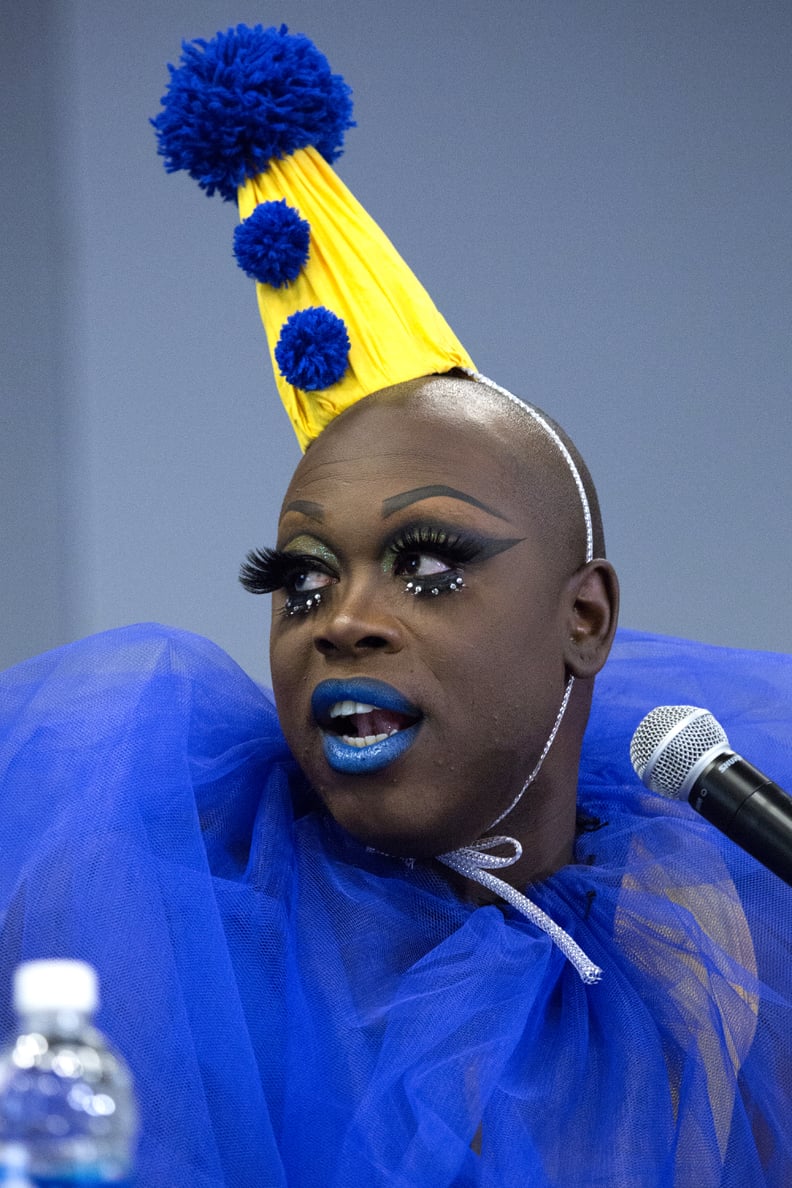 Bob rhe Drag Queen made clowns glamorous at DragCon.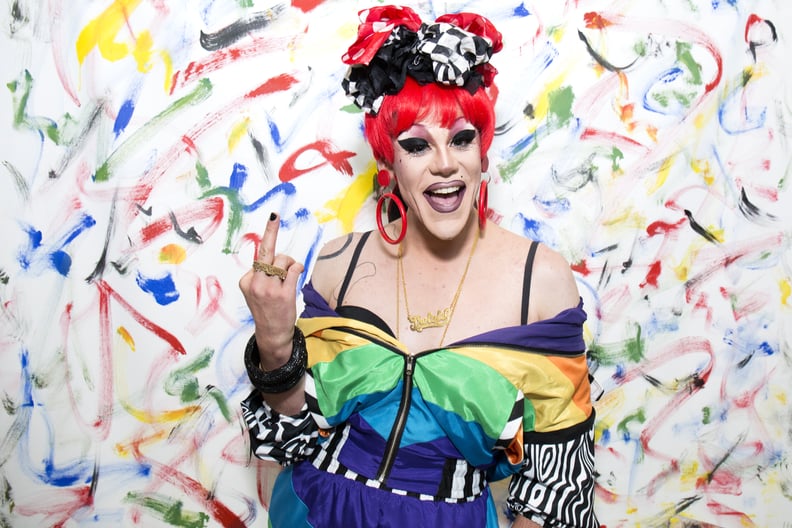 Thorgy Thor embraced '80s makeup at DragCon.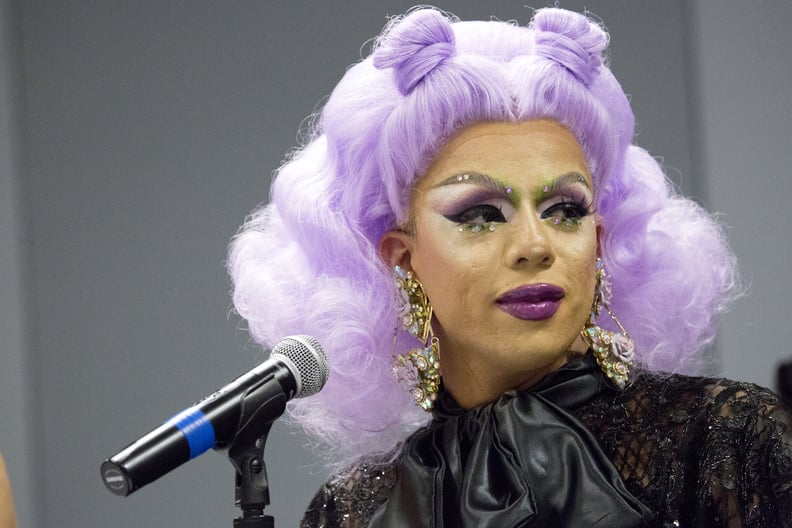 AJA spoke to the audience during DragCon with lavender locks.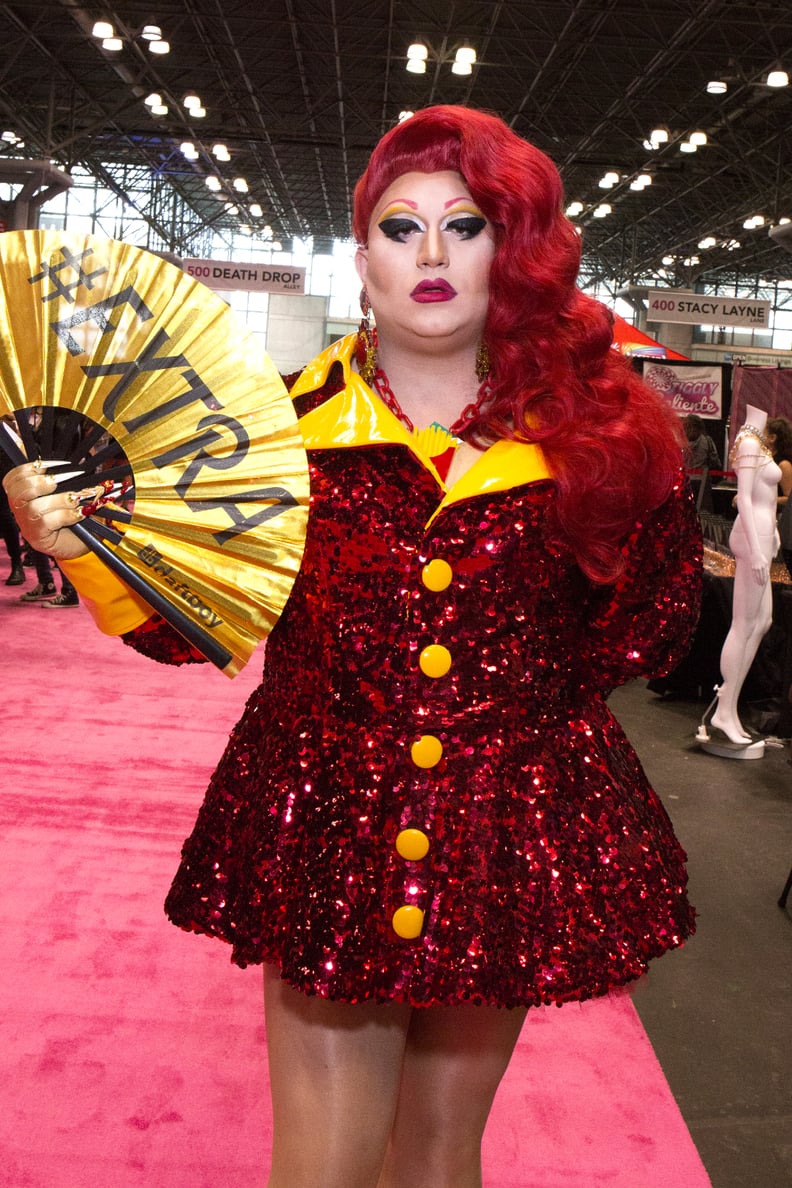 Alotta McGriddles attended DragCon with ruby mermaid waves and a bold red lip.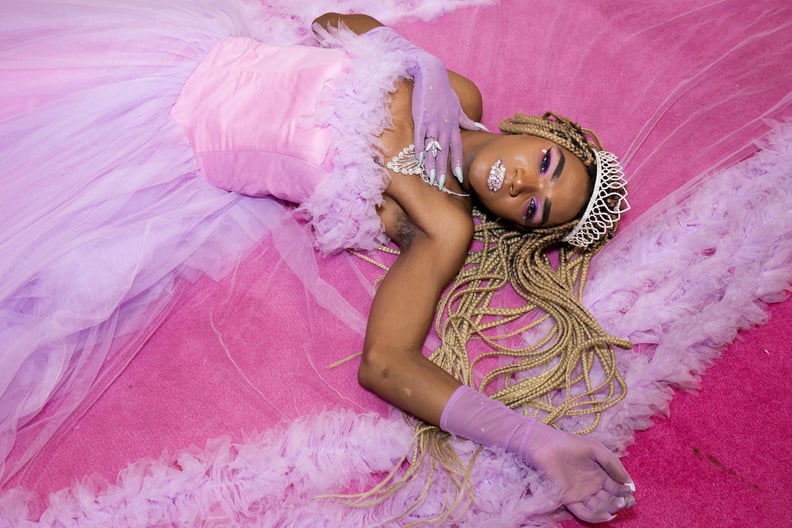 A guest looked like a total queen at DragCon while sporting a bedazzled lip.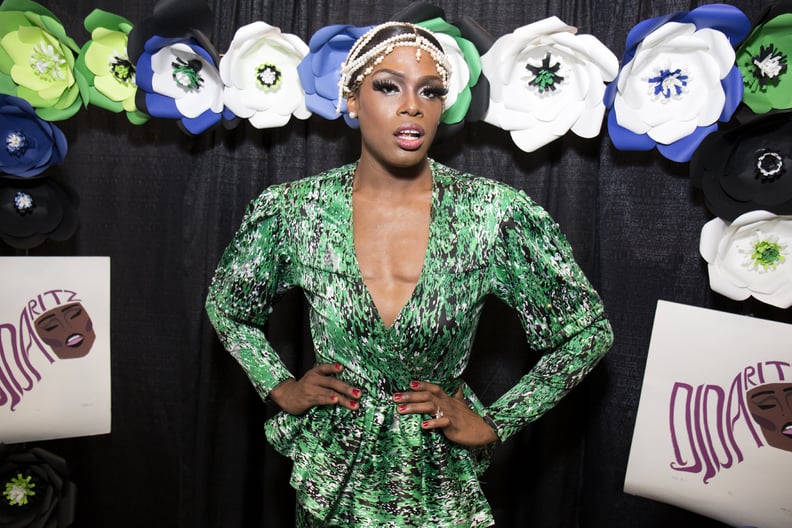 Dida Ritz showed off her style at DragCon.
A java-loving guest got creative with her look for DragCon, with a coffee-cup headpiece.