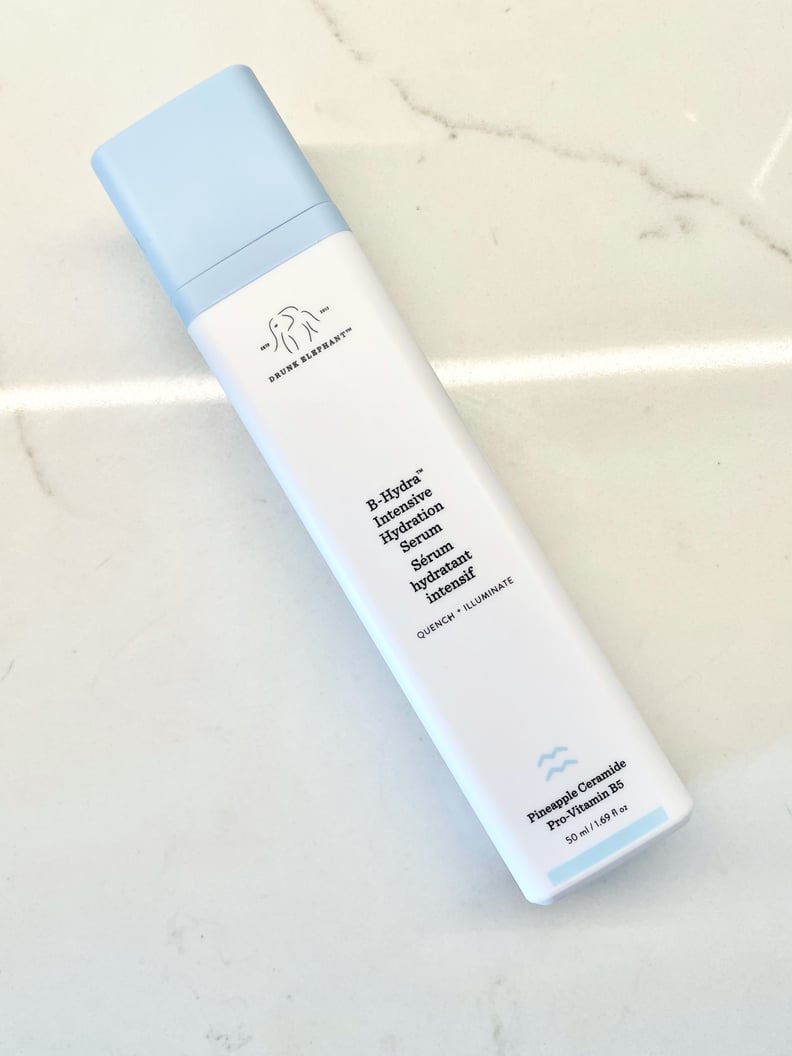 POPSUGAR Photography | Krista Jones
POPSUGAR Photography | Krista Jones
As POPSUGAR editors, we independently select and write about stuff we love and think you'll like too. If you buy a product we have recommended, we may receive affiliate commission, which in turn supports our work.
Every time I spend the night outside my house, this is the one thing I absolutely make sure to pack.
I initially found this serum by reading Sephora reviews (one of my favorite past times). I noticed a lot of customers were saying the gel texture was almost water-like, and that's what sold me. Throughout the years of my skin ups and downs, I realized my skin often didn't react well to thick, heavy creams, and they ended up breaking me out even more. I made the right choice, because my skin loves this serums lightweight consistency that instantly feels fresh and soothing.
It instantly soaks into my skin without feeling too thick or greasy. My face simply feels hydrated, light, and fresh every single time I use it. I apply it both morning and night, and for the last few years, I've suffered far fewer breakouts than ever before. I'm not sure I could ever live without it now. Keep reading to shop a few of the brand's other products that my skin also loves.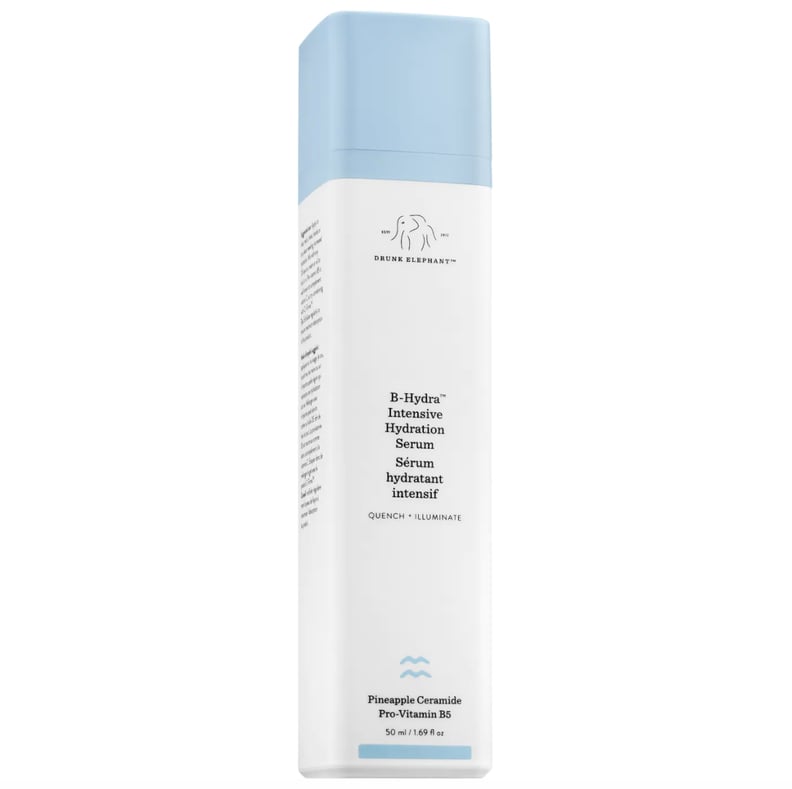 Best Serum For Acne-Prone Skin: Drunk Elephant B-Hydra Intensive Hydration Serum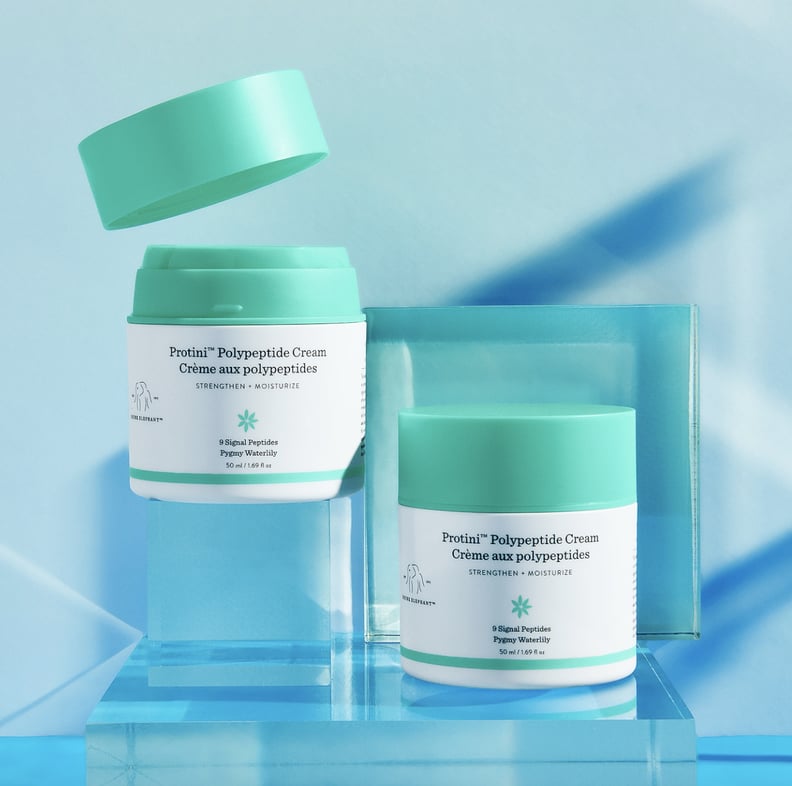 Best Moisturizer For Acne-Prone Skin: Drunk Elephant Protini Polypeptide Moisturizer
While the B-Hydra serum provides me with plenty of moisture for the day, sometimes I turn to the Drunk Elephant Protini Polypeptide Moisturizer ($68), too. In winter, during travel, or just my skin needs a little pick-me-up, this moisturizer gives it a little boost. While it's thicker than what I normally use, it still never breaks me out and feels silky smooth.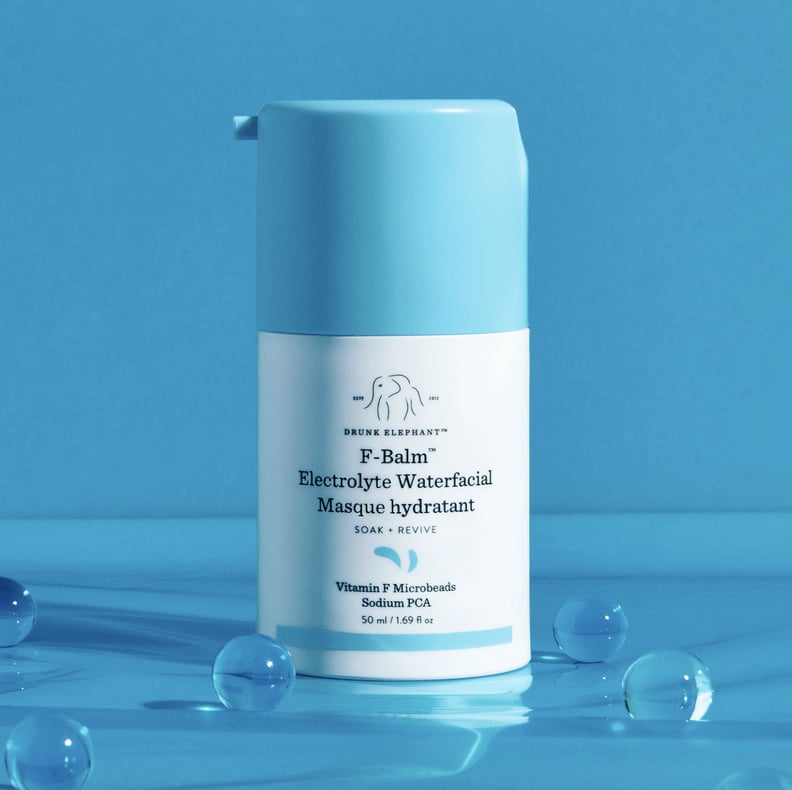 Best Hydrating Face Mask: Drunk Elephant F-Balm Electrolyte Waterfacial Mask
I have a handful of face masks I turn to when I need, and the Drunk Elephant F-Balm Electrolyte Waterfacial Mask is on my top shelf. It feels really similar to the B-Hydra serum, it has that fresh and cool application sensation. It instantly hydrates and refreshes my skin.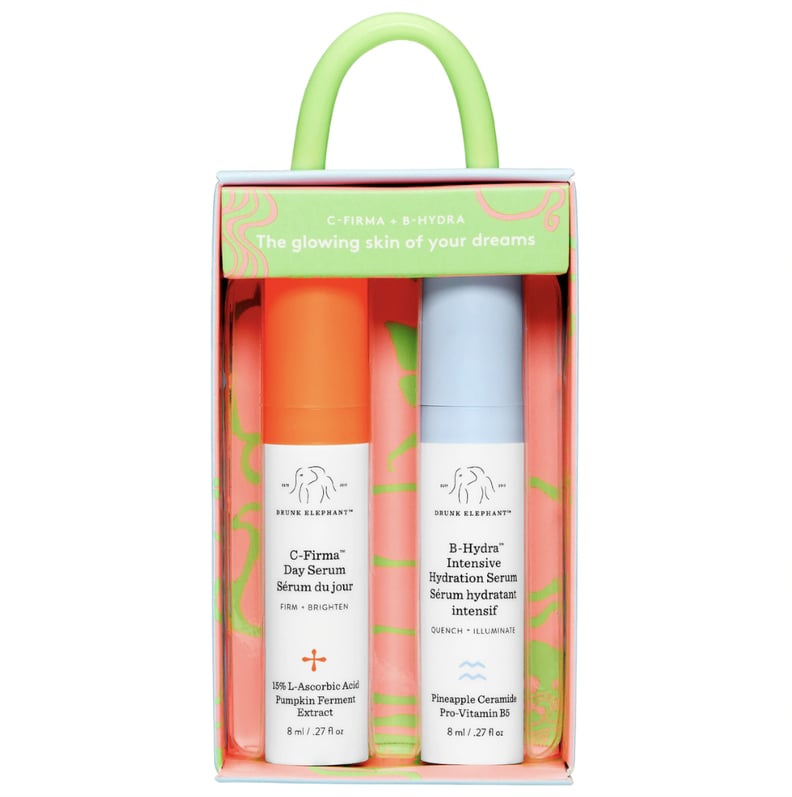 Best Mini Set: Drunk Elephant Day Dream Vitamin C + Hydration Serum Duo