Ellen Pompeo Talks Aging on Grey's Anatomy
Ellen Pompeo on Watching Herself Age on Grey's Anatomy: "You Really See It"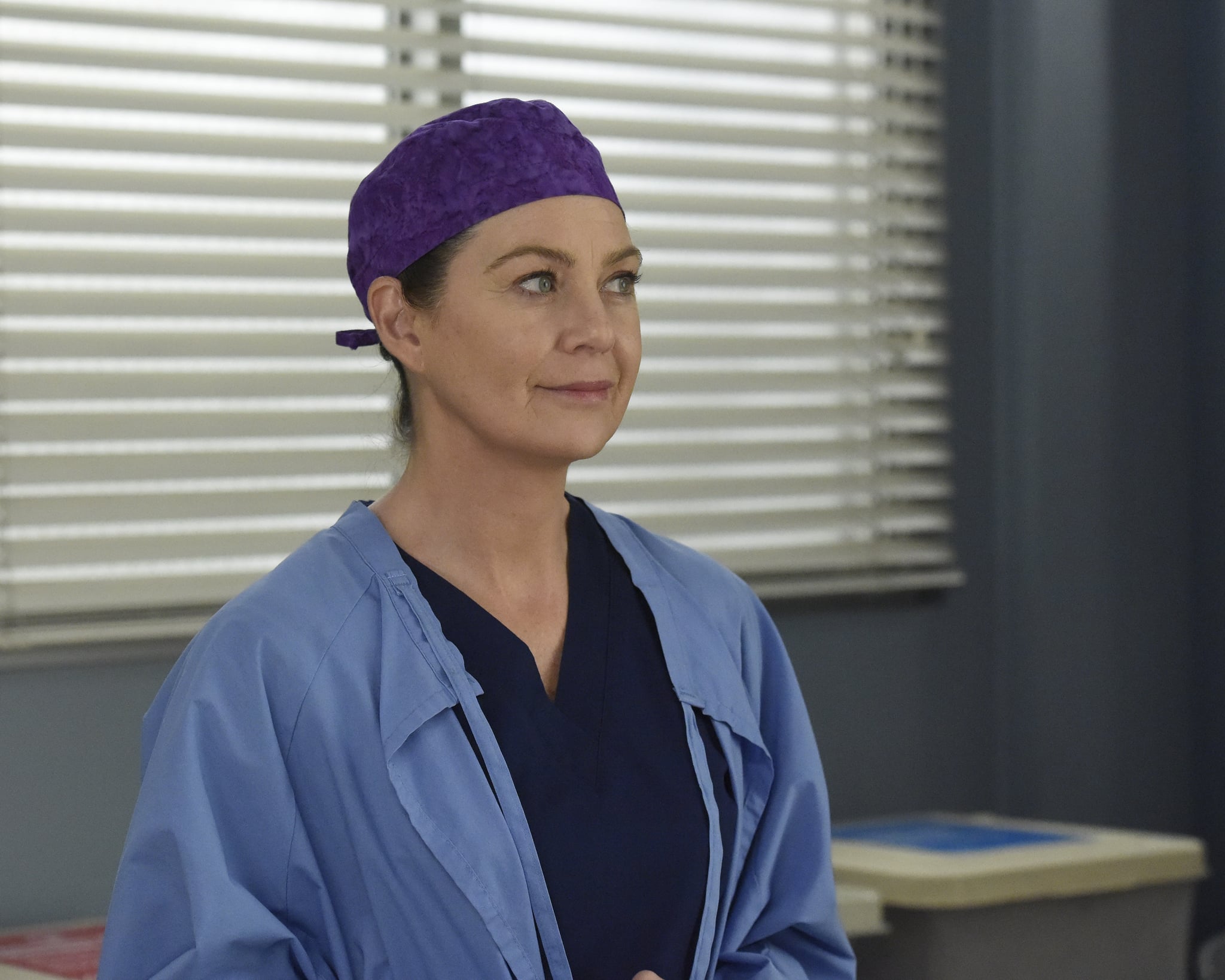 Grey's Anatomy has given us a lot of material throughout its long run, and if you've managed to stick around through all 16 seasons of the ABC drama, it's probably already occurred to you that you've spent nearly 16 years watching the titular character Meredith Grey grow up, going from wide-eyed intern to the famed surgeon and mom of three she is today. Seeing Grey's evolution probably sounds sweet to most of us, but for Ellen Pompeo, it's been slightly unnerving.
The actress recently appeared on Dax Shepard's podcast, Armchair Expert, where she spoke about spending nearly two decades on the same show. While talking about when she thinks she might move on from it, she shared how uncomfortable it's been to watch herself age from her start on the show until now: "I do not want to be the grapes dying on the vine," she said. "Already, to watch myself age from 33 to 50 now on screen — that's not so fun."
The actress continued, "You really see it because I'm in the same clothes, I'm in the same character. So the way I see myself aging is, you know, that's a motherf**ker."
Grey's Anatomy first aired in 2005 and has since become the longest-running medical drama on US television. Pompeo is one of the few actors on the show who's stuck around the who time, and even with storylines that essentially force her to confront her age, she still doesn't let that kill her ego or influence her to chase "perfection" by trying to keep up with ageist beauty standards.
"I think the overall goal of my life is to always keep my ego in check," she said. "I don't want to tell myself lies, I don't lie about my age, I don't put anything in my face. I don't want to tell myself any lies, I'm not doing myself any favors."
Head over to Spotify or Apple Music to listen to Pompeo's full interview on Armchair Expert.
Image Source: ABC / Bonnie Osborne