"Selling Sunset"'s Emma Hernan Shares Her Must Haves
As POPSUGAR editors, we independently select and write about stuff we love and think you'll like too. If you buy a product we have recommended, we may receive affiliate commission, which in turn supports our work.
You likely know Emma Hernan from Netflix's "Selling Sunset," which follows a group of luxury real-estate agents in Los Angeles, but that's not all she does. The reality-TV star is also a start-up investor and entrepreneur with her own vegan empanada company, Emma Leigh & Co, which she runs while working bicoastal. With all of those titles, it's safe to say she's juggling a lot.
"Balancing life isn't always easy — especially when you add in a few more careers to that and a few more jobs," Hernan tells POPSUGAR. "It just adds another layer of complexity." Despite making it all look easy, especially on social media and the TV series, there's nothing simple about it; around-the-clock work goes into running such lucrative businesses. What helps keep her on track are her daily habits. "For me, I'm definitely all about having my routines and having my go-to products. That really makes a difference in my sanity and my health."
Hernan's personal interests span not only fashion and beauty (as evidenced by the runway that is the Oppenheim Group office) but also health. As a self-proclaimed "bio-hacker," she practices extensive wellness habits and is always looking for ways to optimize her body and mind.
All of these interests are represented in Hernan's list of must-have products. From the nighttime serum she swears by and the eye masks you see her wearing on the show to the protein-rich coffee she drinks every morning, keep reading for a handful of items she can't live without.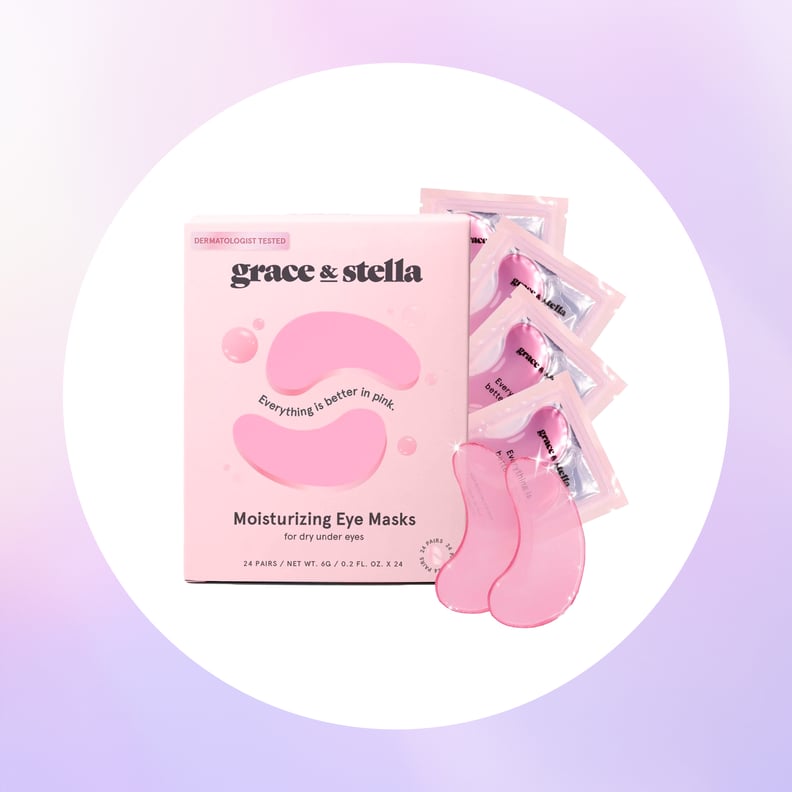 Emma Hernan's Affordable Must Have
Whether she's getting ready for the office or to show a new million-dollar property, Hernan kicks off her prep with the Grace & Stella Moisturizing Eye Masks ($18, originally $31). "These are my favorite things," she says. "You see them actually on the show in season six." (And in season seven, which just released in early November.) She keeps them in her fridge, making them cold, which helps to wake her up.
She compares it to cold-plunge therapy or dunking your face in a bowl of ice water — which she loves doing, for the record — except the eye masks require far less effort. The frigid temperature jump-starts the mind and has depuffing benefits for the skin.
Pro Tip: Grace & Stella, the skin-care brand behind Hernan's favorite patches, has three different varieties. The pink eye gels are great for dry skin as they're infused with moisturizing ingredients, the blue masks are for illuminating the undereye area, and the gold eye masks are for energizing; however, they're all great for hydration and depuffing.
Emma Hernan's Morning Must Have
With her eye patches on, Hernan can continue with the rest of her morning routine. The first thing she does is drink a big glass of water with Himalayan sea salt and lemon. Then, she's ready for a cup of the Strong Coffee Company Instant Latte + Essentials ($33). "If I'm going to drink coffee, I would like it to have some protein, some MCTs, and other things to get my brain going, too," Hernan says. "Even when I travel, I make sure to have it packed with me." She loves it so much, she's shared it with friend and costar Chrishell Stause on multiple occasions.
The coffee is formulated with collagen; MCTS (which stands for medium-chain triglycerides, a fatty acid that is believed to help with endurance, inflammation, and more); hyaluronic acid for joint health; and L-theanine, an amino acid good for brain function, sleep, and stress management.
Pro Tip: The powder formula dissolves into water and is ready to be enjoyed in seconds. "It's so quick and easy, and it has more nutrition than just a typical coffee."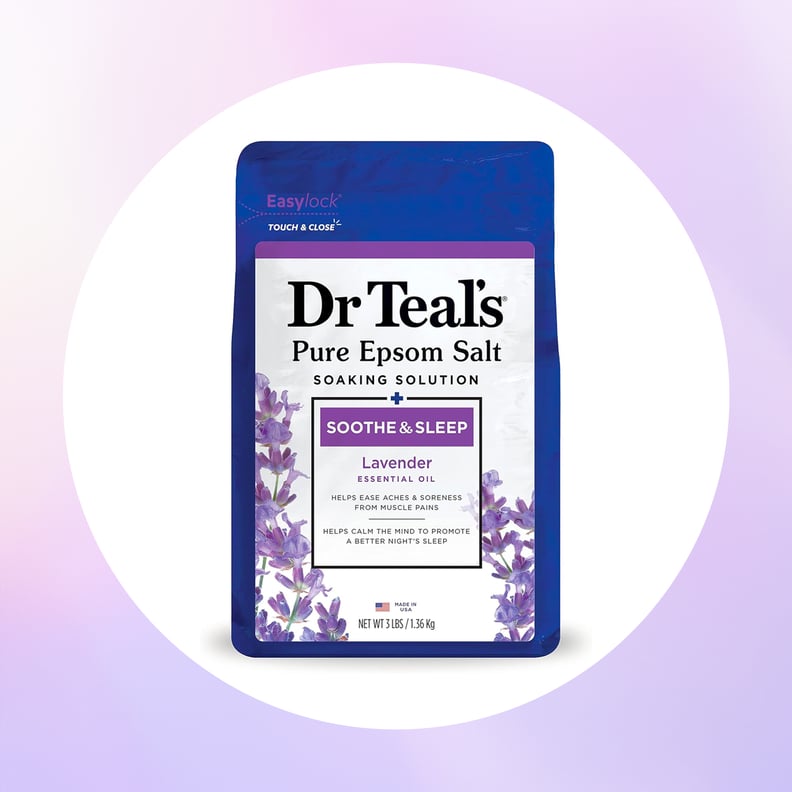 Emma Hernan's Nighttime Must Have
Hernan believes every day should be bookended with activities to promote relaxation. "I have my nighttime routine where I jump in the bath, and it's like my time to decompress," she says. To elevate it, she uses the Dr. Teal's Pure Epsom Salt Soaking Solution ($5, originally $9), which she buys from Amazon. "It's so good for your body."
Taking a bath at night isn't just a luxurious self-care habit — it's proven to be good for you. "When your body temperature goes up right before bed, it does help with a better night's sleep," she says.
Pro Tip: Dr. Teal's has different variations of its Epsom salt mixes, from a restorative blend with pink Himalayan salt to a cozy vanilla-scented option. To use, you simply mix it in with hot water, and it dissolves into a luxurious bath. Epsom salt is said to help with muscle soreness, insomnia, and inflammation and swelling in the joints, among other benefits.
Emma Hernan's Beauty Must Have
Hernan tries a lot of beauty products, but she recently discovered dermatologist Dr. Barbara Sturm's skin-care line and isn't looking back. "I am obsessed with all of her products," she says. "I went in for a facial and tried all of the products." She purchased the Dr. Barbara Sturm Night Serum ($310) and started using it every night, saying her "life and skin have changed" for the better ever since. "I refuse to use any other night serum, and I was using a pretty good one before."
Typically, Hernan uses products from different brands, but since trying Dr. Sturm's lineup, she's now fully committed. "Sometimes it's like, well, one company has a great this, one company has a great that, but honestly, she has the full line where I would use only her products," she says. "That is really rare, so that says a lot."
Pro Tip: This treatment is a hyaluronic-based serum that promotes cellular regeneration and optimal barrier function. It contains poria cocos and beta-glucan to support the skin, plankton extract to help reduce fine lines, and senna alata leaf extract to encourage the body's natural reparative process. It's suitable for normal, dry, oily, and combination skin types.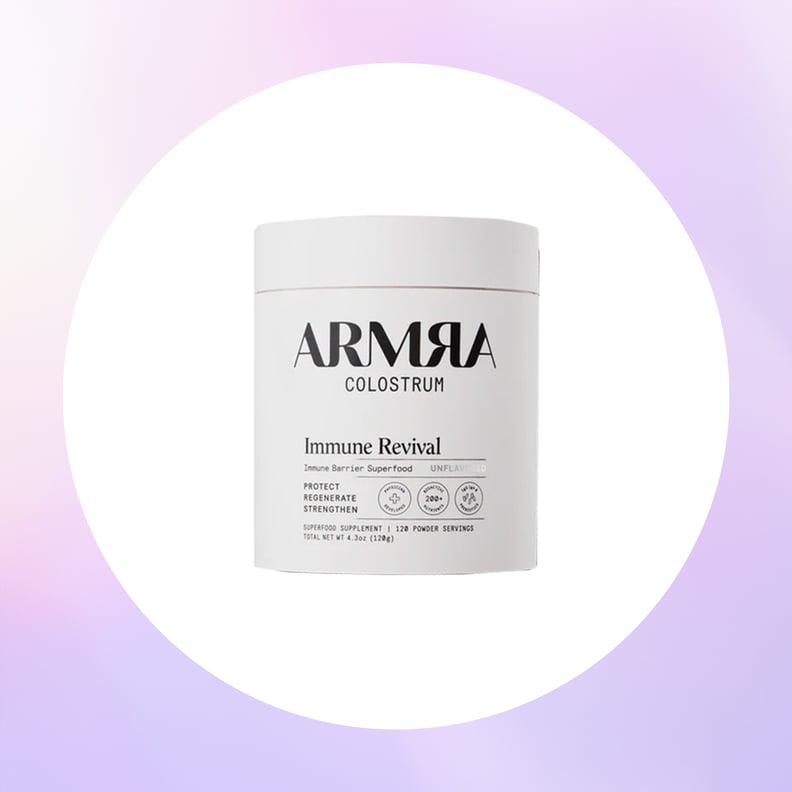 Emma Hernan's Investment Must Have
The reality star says she "could go two different routes" when it comes to good investment buys. What instantly popped into her mind was a designer handbag that increases in value over time, like a Birkin. "If I'm going to go out and splurge on something like that, I don't want it to depreciate in value," she says. However, she considers her health to be the ultimate splurge-worthy area there is. "The biggest investment that you can make is with yourself," Hernan says.
That's why she loves to do it all: sauna, infrared, cryotherapy, IV therapy. "If you look at the benefits of all of those things — that's how you're going to take your life to the next level." She also has an extensive vitamin routine, taking supplements like Armra Colostrum every morning. The brand has two varieties: Armra Colostrum Immune Revival Bulk Jar ($110) and Performance Revival ($76). "I just started taking it every morning, probably for the past two weeks — it's incredibly good for you," Hernan says. "I'm a nerd, so I could go on."
Pro Tip: Colostrum is nicknamed as "liquid gold." The superfood is rich in protein and minerals like magnesium and zinc, and it's a great source of macro- and micronutrients, according to an article published on the National Library of Medicine. The ingredient in Armra's formulas is a cold-chain biopotent technology that contains more than 400 living bioactive nutrients. It claims to help combat inflammation, boost your metabolism, strengthen immunity, improve focus, and more.