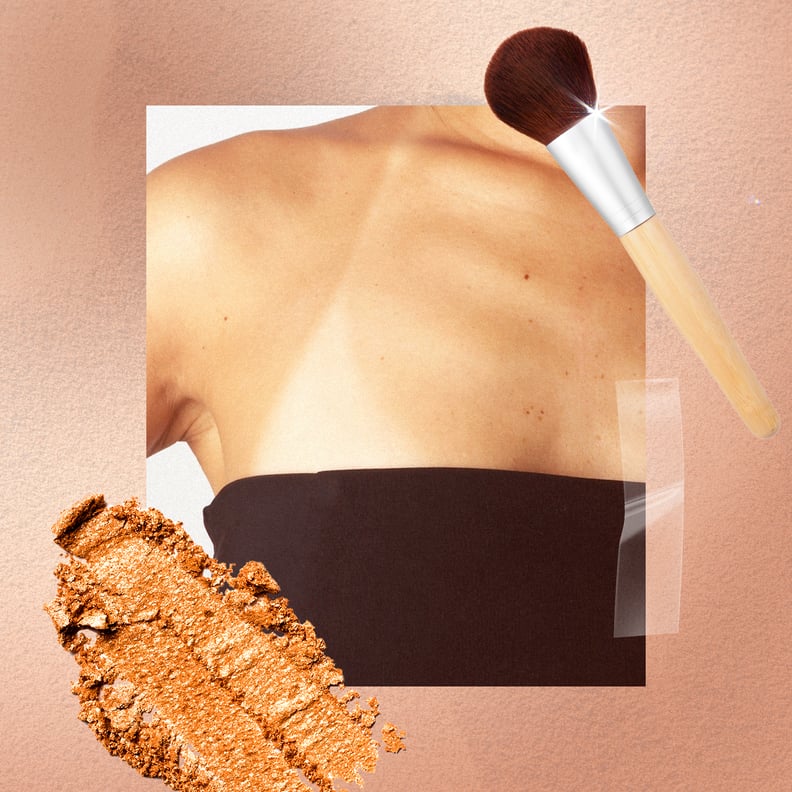 Getty | ballyscanlon / victoriya89 / DawnPoland
Photo Illustration by Aly Lim
Getty | ballyscanlon / victoriya89 / DawnPoland
Photo Illustration by Aly Lim
As POPSUGAR editors, we independently select and write about stuff we love and think you'll like too. If you buy a product we have recommended, we may receive affiliate commission, which in turn supports our work.
With summer around the corner, many people are ready to embrace all of the activities that come with the season — like BBQs, beach trips, and tanning — but if you know anything about the sun and its powerful UV rays, you know that partaking in the latter pastime is bad for your skin and should be avoided. This is likely the motivation behind the fake tan lines trend going around on TikTok right now.
If you're practicing proper sun protection by staying in the shade and reapplying sunscreen, you likely won't get tan lines from the sun. Still, some people do like the look of them, hence its recent surge in popularity. Tan lines can feel a bit nostalgic. They're often synonymous with a good time spent by the pool or picnicking with friends — so some people are opting to re-create them with makeup. All you need is some bronzer and blush to fake the look of faux bikini straps on your chest.
Considering the long-standing obsession with self tanner and getting a sun-kissed glow, the concept really shouldn't be that surprising. It's not that different from fake freckles — another popular makeup trend from summers past. That said, some people don't understand the appeal, citing that they try everything in their power to prevent tan lines, even while tanning. To each their own.