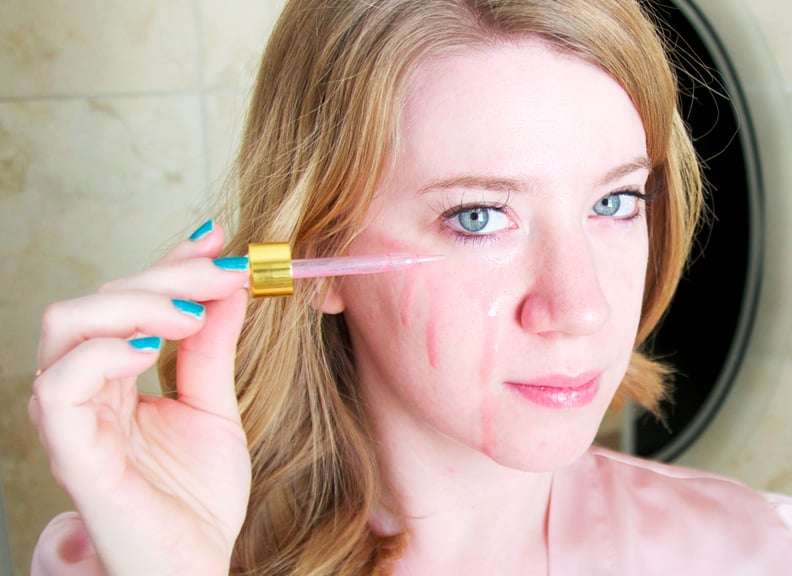 POPSUGAR Photography | Wendy Gould
POPSUGAR Photography | Wendy Gould
As POPSUGAR editors, we independently select and write about stuff we love and think you'll like too. If you buy a product we have recommended, we may receive affiliate commission, which in turn supports our work.
Scroll through your Insta feed and you're bound to come across a beauty guru wielding the dropper tool of Farsáli's cult-status, much-hyped-about Unicorn Essence ($54), formerly known as Unicorn Tears. The moisturizer-meets-makeup primer is typically applied under the eyes in a sweeping motion to create the effect of shimmering pink tears, and beauty queens swear that it creates a flawless, unparalleled finish.
Intrigued, I had to try it out myself. First, though, a quick bit of history on the brand. Farsáli was launched in 2014 by a man named Sal Ali. His mission was to create products for his wife, Farah, who felt like something was missing in her beauty and skincare regimen.
If you noticed that the name Farsáli is a fusion of the couple's names, you get a gold star. And also, can we take a second to double high-five this proactive, take-charge man?
Anyway, after working with a group of cosmetic scientists, Farsáli's Volcanic Elixir ($37), a luxe nighttime moisturizer, was bestowed upon the world, followed by its Rose Gold Elixir ($54) — which contains 24-karat gold, by the way. With that, the brand was catapulted to fame.
Next came the product we're talking about today, Unicorn Tears, which launched at Farsali.com as a special-edition product and sold out immediately. In February 2017, Sephora.com picked up it as Unicorn Essence and it sold out within 24 hours. The brand smartly decided to keep it around for good, and the beauty community hasn't quieted its rejoicing yet!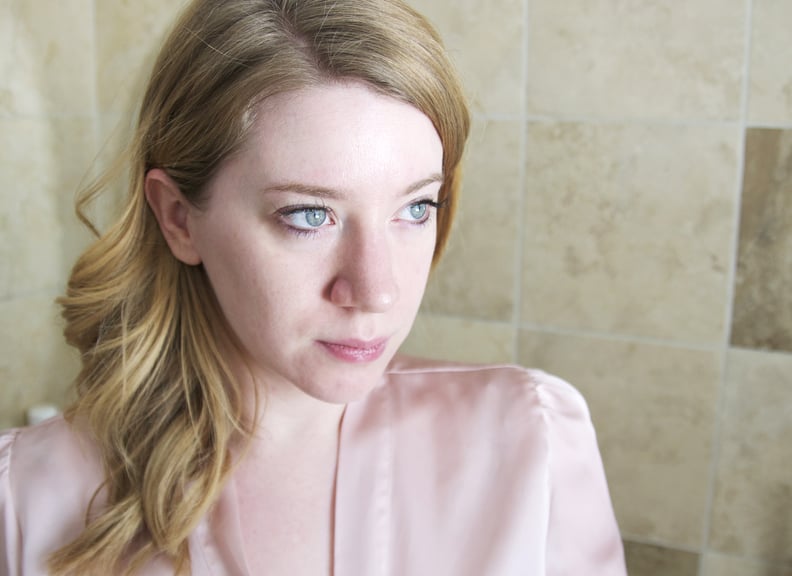 A Before Shot
Every good review needs a before and after, yeah? Here's my skin, freshly cleansed and prepped for a magical dose of Unicorn Essence! Note that this product is applied after cleansing and toning and either before your moisturizer or in place of your moisturizer.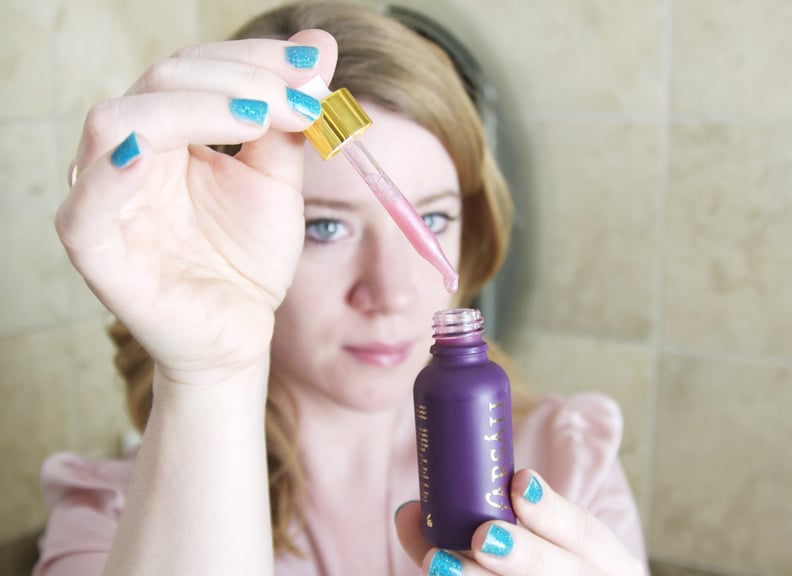 Examining the Product One Last Time
The elixir comes with a dropper tool, and as you can see it is a pretty, shimmery pink hue. Farsáli Unicorn Essence is a veritable superfruit bowl of acai, goji, elderberry, and blueberry. Because of this, it's loaded with skin-nurturing antioxidants and vitamin C, which brighten, protect, and promote healthy skin.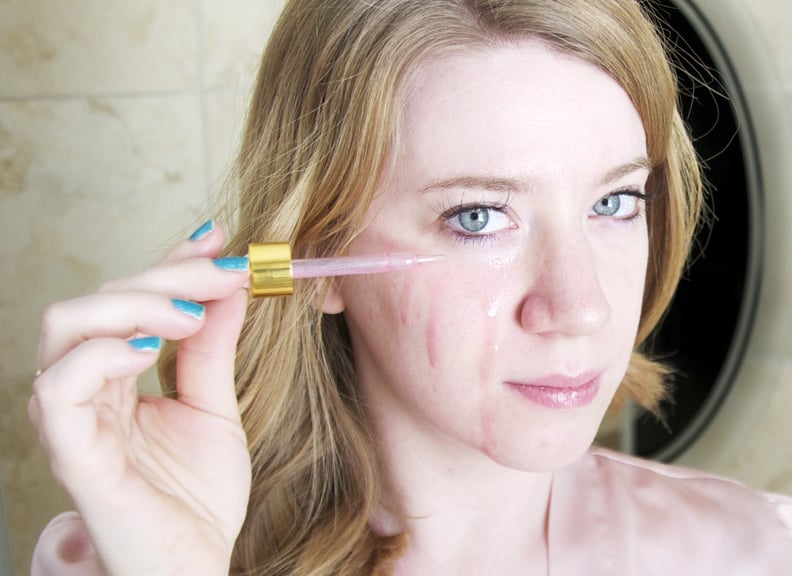 Applying the Product Via the Teardrop Method
Farsáli is credited with the invention of the "teardrop"-style application, which is the go-to method for influencers and vloggers in their beauty tutorials. It somehow makes the product feel more magical, right?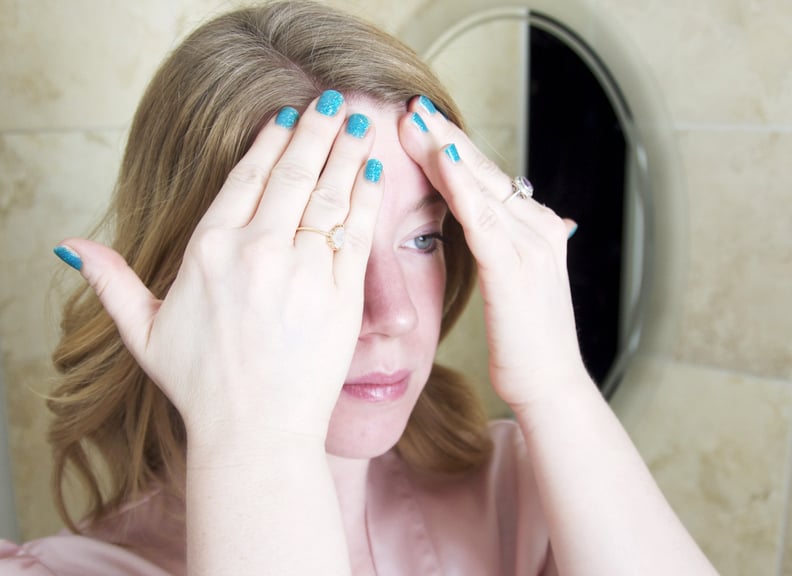 Rubbing In the Product
Though the product is placed under your eyes, it's very spreadable and easy to massage into your entire face. Because it contains water, it doesn't feel oily like some elixirs can, and it absorbs into the skin in a matter of seconds.
Wearing Only the Elixer
This photo shows my skin about a minute after applying the elixir and without any makeup on. As you can see, it creates a softened, hydrated, naturally highlighted effect. To be honest, I would feel confident just wearing the Unicorn Essence, with some sunscreen on top, and heading out the door!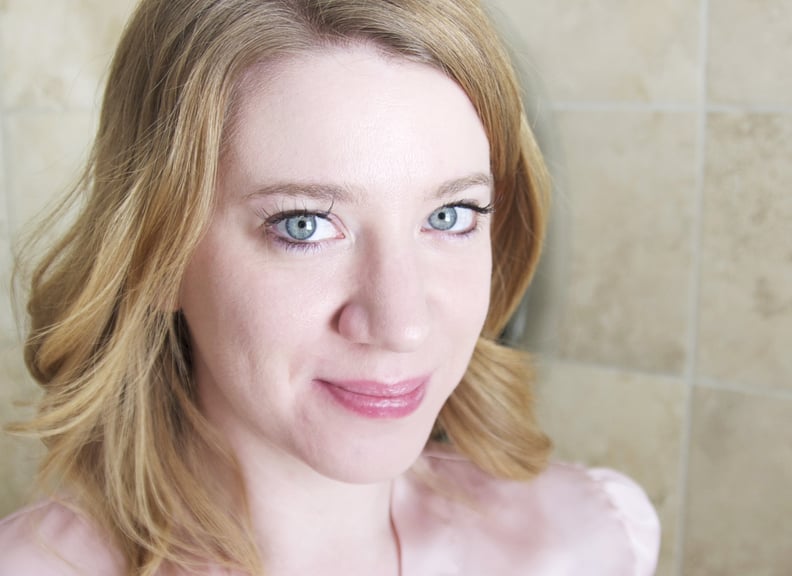 With a Thin Layer of BB Cream on Top
And here's my skin with a thin layer of BB cream. I noticed that the BB cream applied really easily on top of the Unicorn Essence and that my skin looked generally more even and luminescent. The product is often used by beauty gurus as a makeup primer, so that makes sense!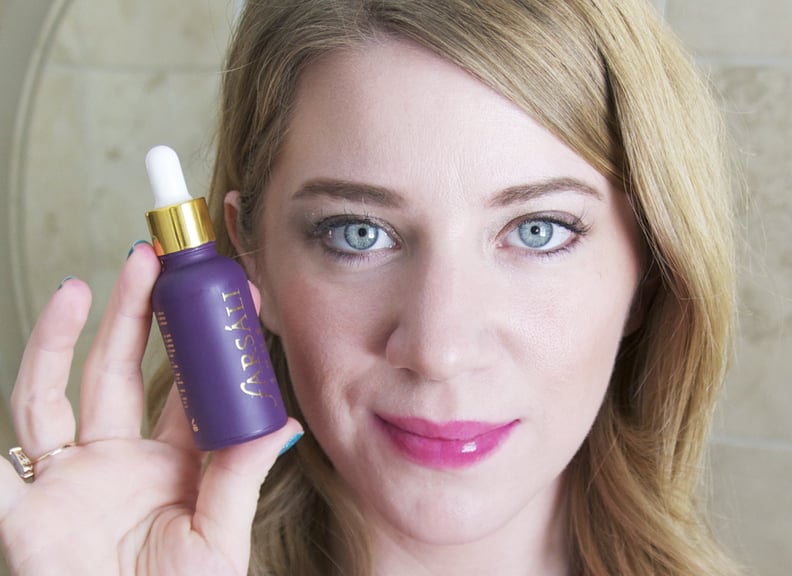 With a Full Face of Makeup
The rest of my makeup — including bronzer, blush, eyebrows, lips, and eyes — went on easily. What I love most about this product is that it sinks into the skin to create a velvety-soft finish that doesn't look too greasy or overhighlighted. I also love that it creates a beautiful canvas for the rest of my makeup to go on top of and that it helps prolong my makeup throughout even the hottest days. Finally, I love that it's packed with nutritious power ingredients that help my skin over the long term while beautifying it in the short term.