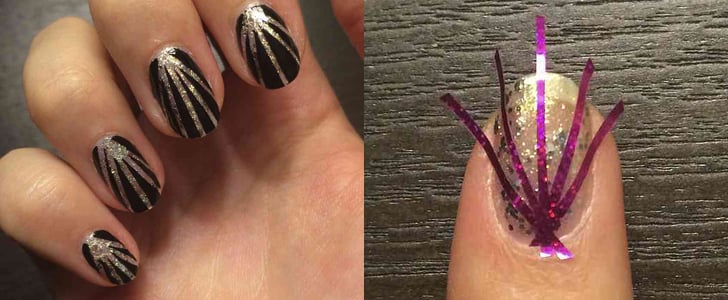 As POPSUGAR editors, we independently select and write about stuff we love and think you'll like too. If you buy a product we have recommended, we may receive affiliate commission, which in turn supports our work.
While the dress code for celebrating Independence Day is all about the red, white, and blue, that doesn't mean your nails can't stray from the expected patriotic palette. This Fourth of July, we're making our manicure rival the evening's fireworks spectacle with some festive sparkle. Here's how to get this spectacular look!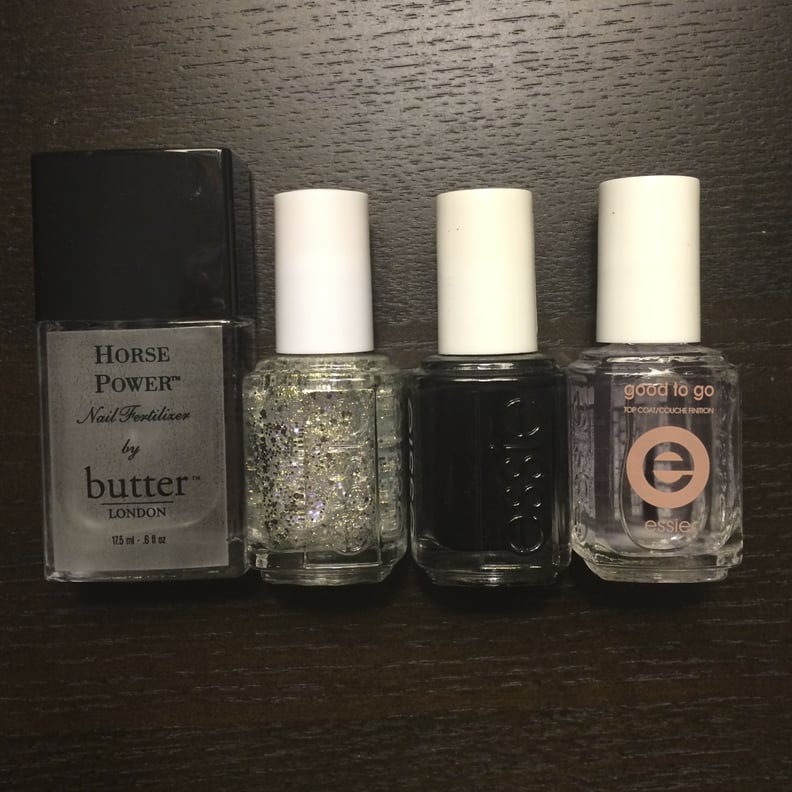 The Products
To create this look, I chose Essie Hors D'Oeuvres ($9), a radiant polish that mixes fine gold glitter with silvery chunks, to make the firework sparks and Essie Licorice ($9), a true black, to mimic the dark sky. Of course, no look is complete without a proper base and topcoat. Butter London Horse Power ($19) and Essie Good to Go ($9) are my favorites. I also used striping tape to get the crisp lines.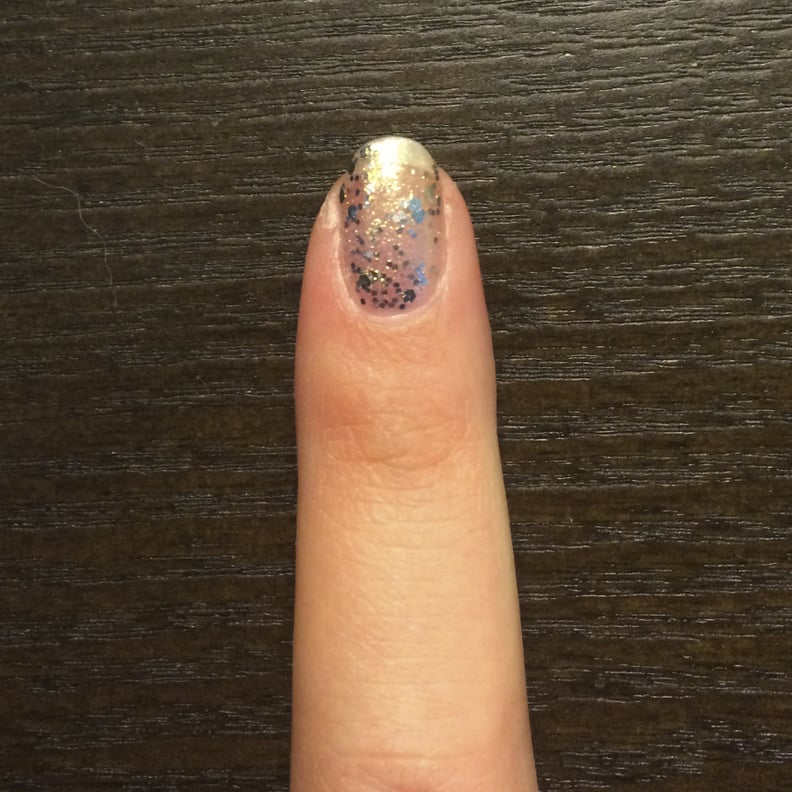 Step One
After applying your base coat, paint on one layer of glitter nail polish. This particular shade is pretty dense, but you can layer on more polish to build the glitter until you get your desired effect.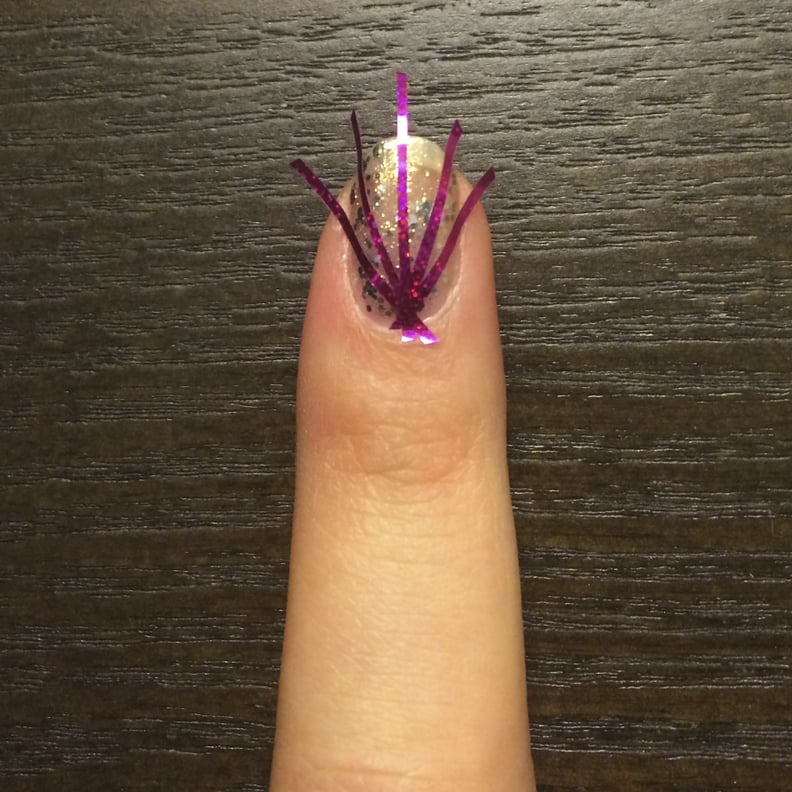 Step Two
Once the glitter polish is dry, use the striping tape to create the sparks of your fireworks. You can also use regular tape cut into thin strips.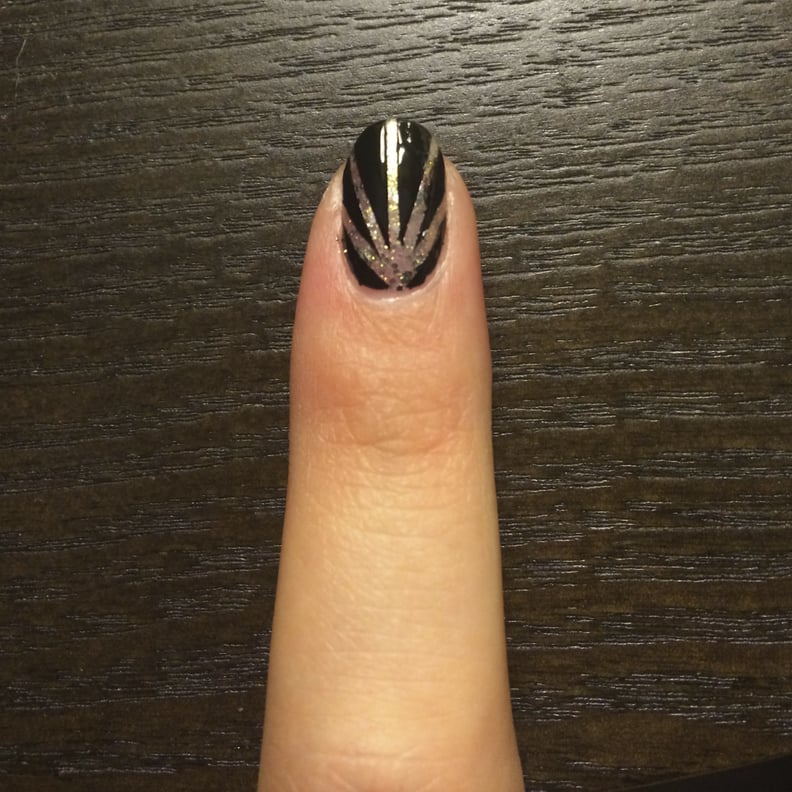 Step Three
Apply a coat of the black polish, and then remove the layers of tape while the polish is still wet. Make sure you remember the order in which you layered on the tape, so you can remove them in the right order.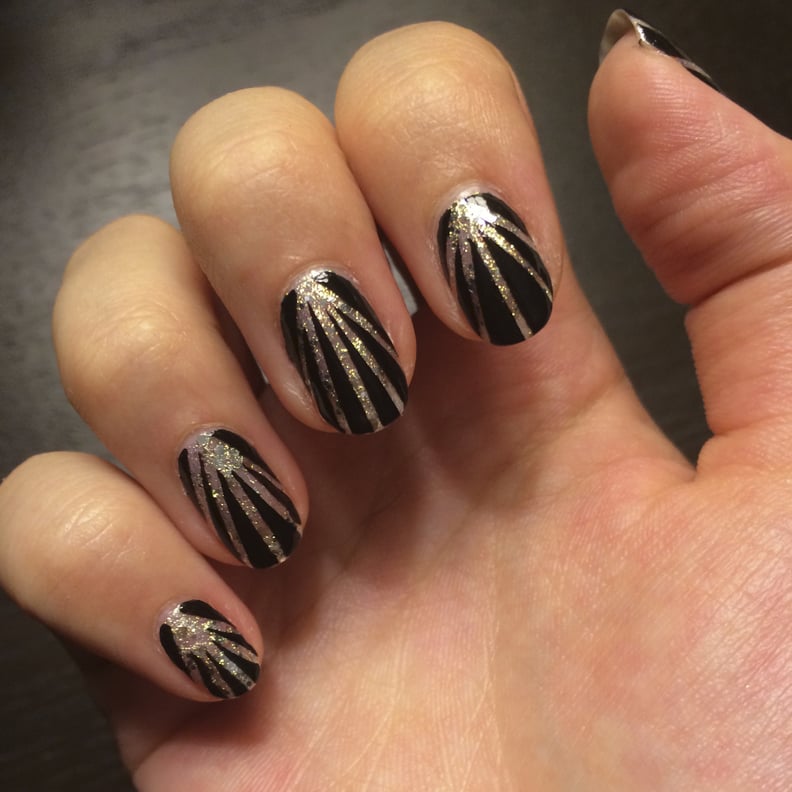 The Final Look
Allow the top layer of polish to dry for a few minutes before applying a layer of topcoat to seal in the look. This will prevent the top layer of polish from streaking. Your final look is bold, radiant, and quite festive.