POPSUGAR Photography | Benjamin Stone
POPSUGAR Photography | Benjamin Stone
There may be few better feelings than lying undisturbed by a beach or pool, or even on your front lawn, while basking in the gentle caress of the sun's warm, glow-inducing rays. But it doesn't take a dermatologist to tell you the risks involved in sunbathing — or simply being exposed to the sun while you're out and about. Of course, you should be slathering on a broad-spectrum sunscreen that contains an SPF of 30 or higher, but that's not all you can do to keep sun exposure at bay. Your diet could help big time, too. A healthy diet high in antioxidant-rich foods can help protect your body from the sun and also fight pesky pimples, grease, and shine. We talked to registered dietitians to learn what sun-protective foods you should be piling high on your plate.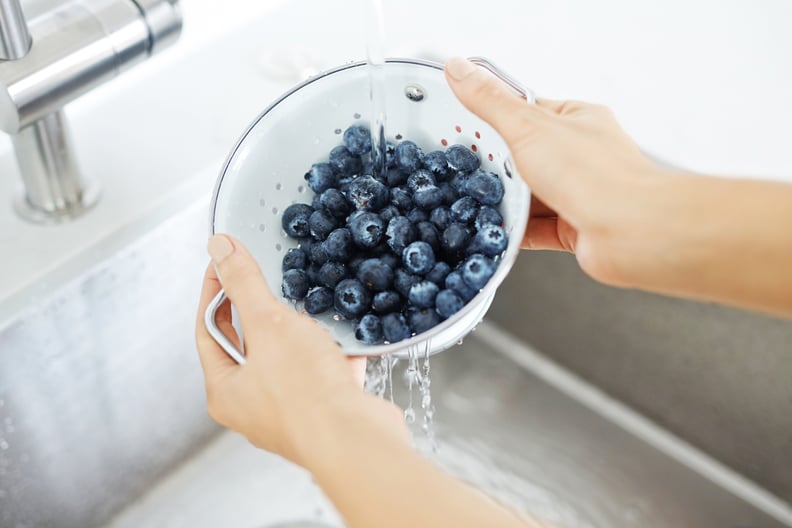 Deep-Colored Fruits
"The deeper the color of the fruit you eat, the more antioxidants it contains," said Roger Adams, Ph.D., dietitian and nutritionist and founder of EatRightFitness.com. "Antioxidants fight free radicals in the body, which are caused by sun exposure and can damage cells, altering their appearance or function."
Some studies have also linked free radicals to cancer. Adams recommends opting for fruits like berries, plums, prunes, and cherries to pack your diet full of skin-boosting antioxidants that keep skin cells, as well as other cells in the body, from degrading as quickly and succumbing to the detrimental effects of aging.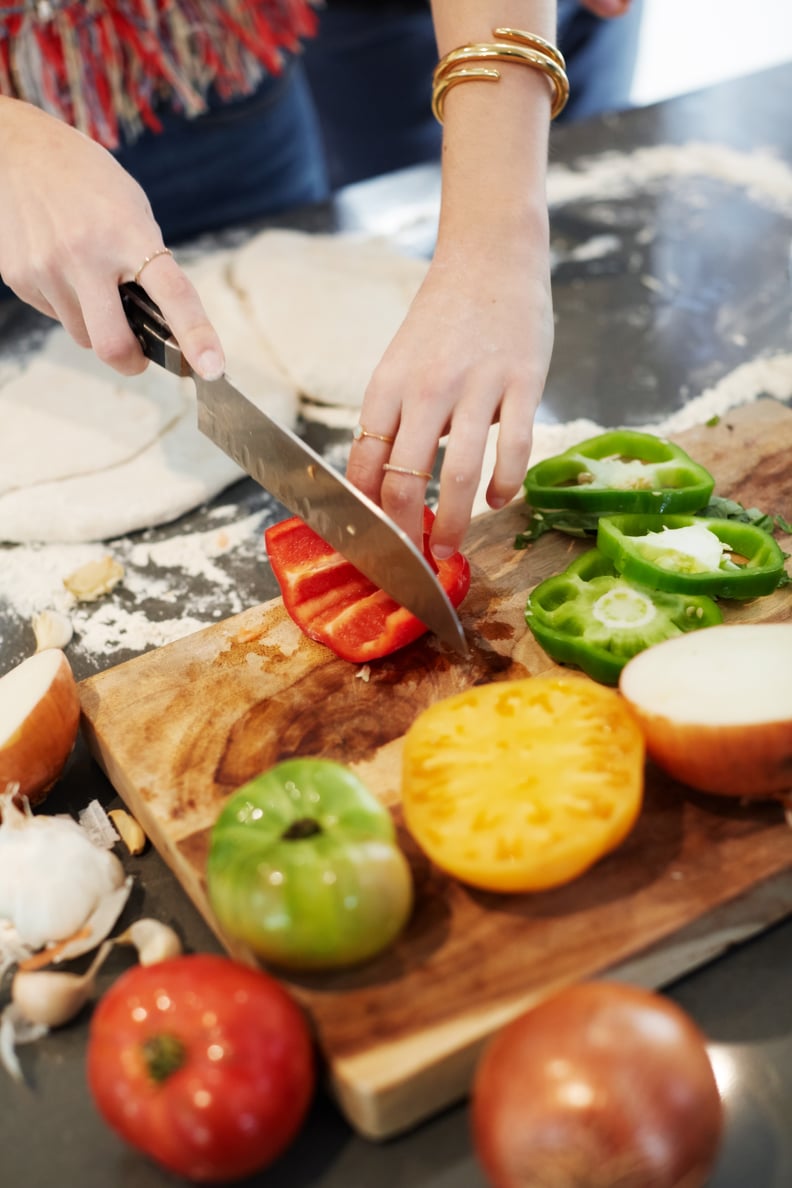 Deep-Colored Veggies
Same goes for rich-colored vegetables (think pretty much any color, so long as it's saturated). They too can provide the antioxidants your body needs to fight free-radical damage. Adams suggests choosing several servings weekly of eggplant (with the skin); black and red beans; artichokes; red, orange, and yellow bell peppers; and tomatoes.
"These foods are all high in antioxidants, and the peppers and tomatoes are high in vitamin C, which is an essential nutrient in the creation of collagen," he said.
Tomatoes, in particular, are one to load up on. "These red gems contain the antioxidant lycopene, which gives the vegetable its red color and helps prevent skin damage and wrinkles caused by UV light," said Amy Gorin, M.S., R.D.N., owner of Amy Gorin Nutrition in Jersey City, NJ.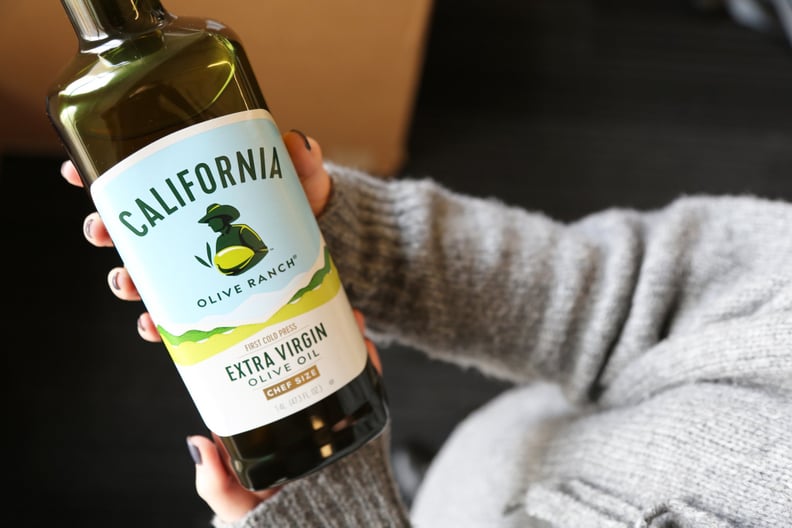 Olive Oil
While you shouldn't slather it on like sunscreen, the healthy monounsaturated fats in olive oil may help reduce your risk of sunspots, wrinkles, and overall skin damage caused by the sun. In fact, one Japanese study published in the journal Carcinogenesis found that applying extra virgin olive oil as an after-sun lotion can repair damaged skin and even protect against melanoma and other types of skin cancer. Olive oil has also been used as a moisturizer since ancient times, so applying some to your skin before or after sun exposure is a smart idea.
Nuts
Foods high in essential fats and monounsaturated fats give the skin the elasticity it needs, provide healthy cell membranes, give a healthy tone and color, and prevent dryness, says Adams. "The stronger your cell membranes in your skin, the healthier and hydrated your skin appears."
Also, these types of fats can act as antioxidants as well, further arming you in the fight against damaging free radicals caused from sun exposure. "Choose several servings each week of nuts like pecans, walnuts, almonds, and fatty fish like salmon, mackerel, and albacore tuna," he noted. Additionally, he suggests incorporating flax in your diet, either as an oil or ground up seed. "It can add more antioxidant power on your plate!"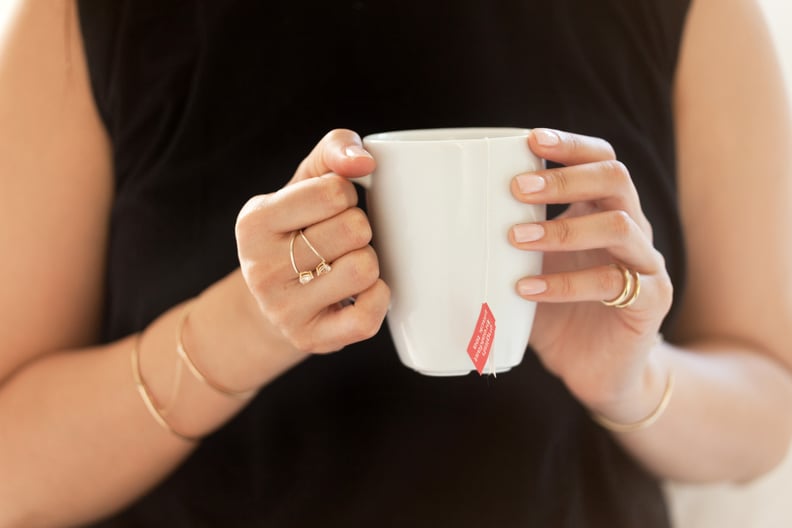 Green Tea
Here's some more incentive to enjoy that matcha milkshake: "Green tea is loaded with EGCG (epigallocatechin-3-gallate), an antioxidant that fights free-radical damage from the sun, decreases inflammation, and has cancer-fighting properties," said Frances Largeman-Roth, R.D.N., nutrition expert and author of Feed the Belly and Eating in Color. "The polyphenols in green tea have been clinically shown to fight the damage caused by UV light."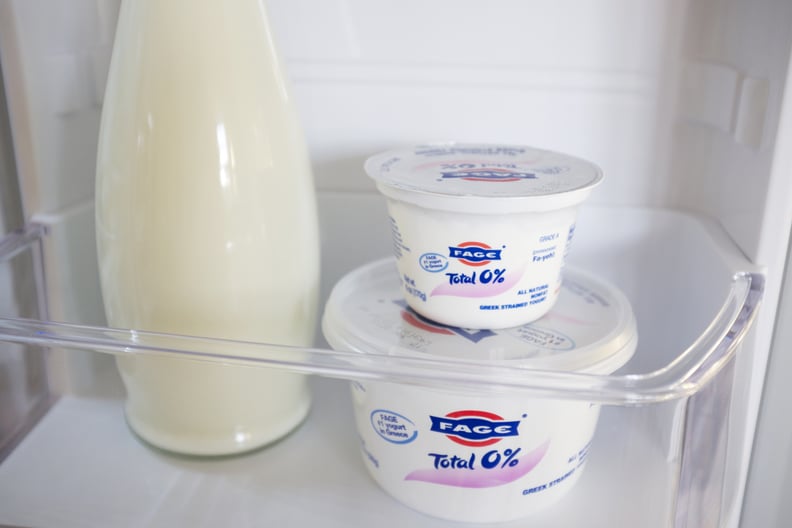 Greek Yogurt
You know Greek yogurt is good for you in almost every way — from improving digestion to keeping your waistline in check. And, as it turns out, the snacking staple can help boost your skin health by preventing breakouts and also help in the fight against sun damage.
"The probiotics in Greek yogurt, as well as in other foods such as unpasteurized sauerkraut, may help your skin repair against damage caused by UV rays," Gorin said. She recommends upping your intake of Greek yogurt by pairing it with fruit in a parfait or mixing it into a vegetable dip.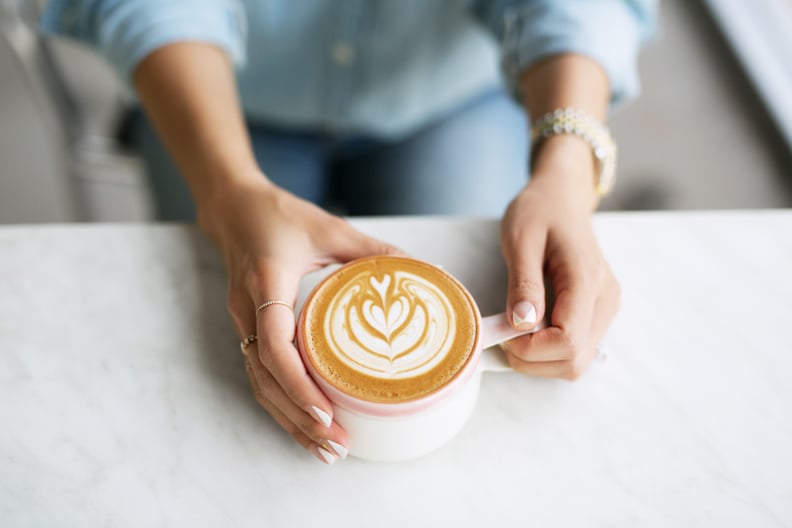 Coffee
Here's one more reason to love your morning cup of joe: "The caffeine and polyphenols in coffee may offer some protection against skin cancers that are caused by UVB rays," Gorin said. "As an added benefit, drinking coffee might help to lower your risk of melanoma, the deadliest type of skin cancer."
This advice is in line with the World Health Organization's findings, too, which also found that three to five cups of coffee daily (around 400 milligrams) can help reduce your risk of cardiovascular disease and type 2 diabetes.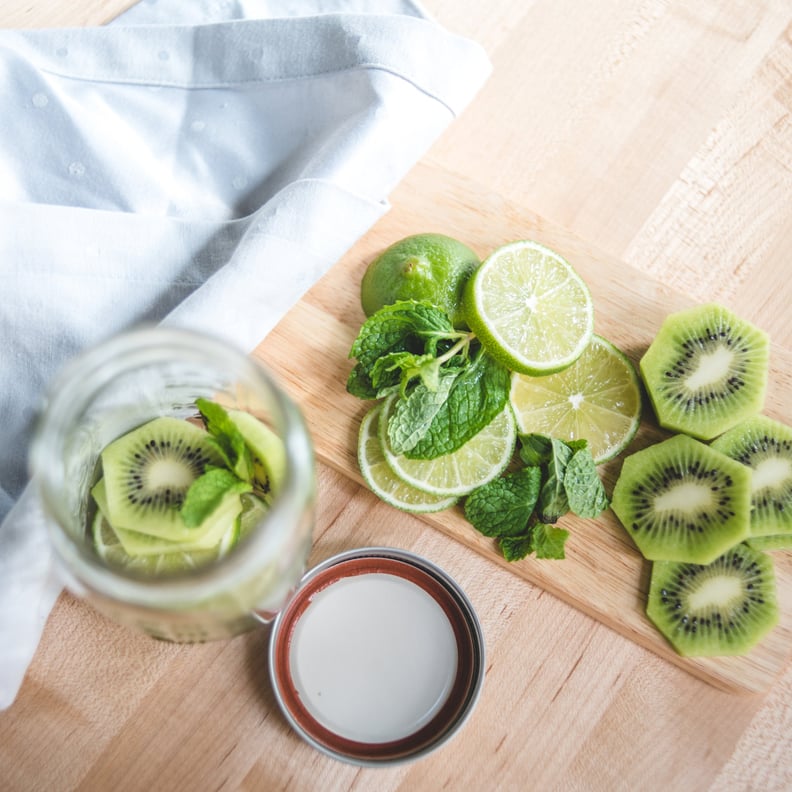 Kiwis
These fuzzy, flavorful fruits are not only nutritional powerhouses, but they also help fight off the free radicals formed after sun exposure. "Kiwis and other vitamin C-packed fruits are a must when it comes to nourishing your body with nutrients that will win in the fight against sun damage," Largeman-Roth said. She recommends SunGold kiwi, which contains a whopping 130 mg of vitamin C per fruit — more than meets your daily requirement!