Forever 21 Sells a Rainbow Highlighter — and You Can Get It For $6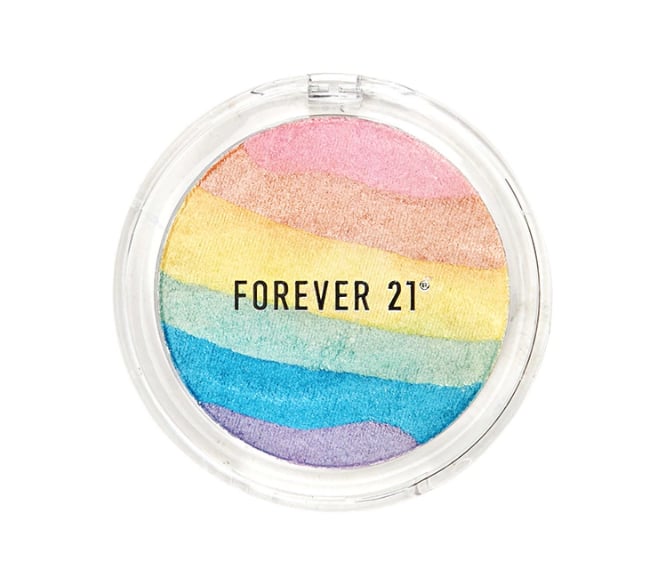 Hordes of women who basically self-identify as mermaids or unicorns straight up lost their sh*t earlier this year when we showed them Bitter Lace Beauty's rainbow highlighter. The indie product sold out immediately (and ended up on eBay for thousands of dollars!), prompting many to DIY their own version.
If you're thrifty but hopelessly unskilled at arts and crafts, you might have gotten excited over Wet n Wild's colorful illuminator, but it, too, quickly sold out. Luckily, you still have one more affordable option: the above formula from Forever 21.
Forever 21's rainbow highlighter ($6) is not only seriously affordable but also easier to find than Wet n Wild's version, which was a limited-edition, online-only product. This item can be found in stores (and Forever 21 is an international brand!) and online.
See it swatched below by the generous Instagram user vanedb, then act fast; this incredible item is bound to sell out quickly.