This Friends Nail Art Is Perfect For the Reunion Special
This Friends-Themed Nail Art Is the Perfect Way to Celebrate the Reunion Special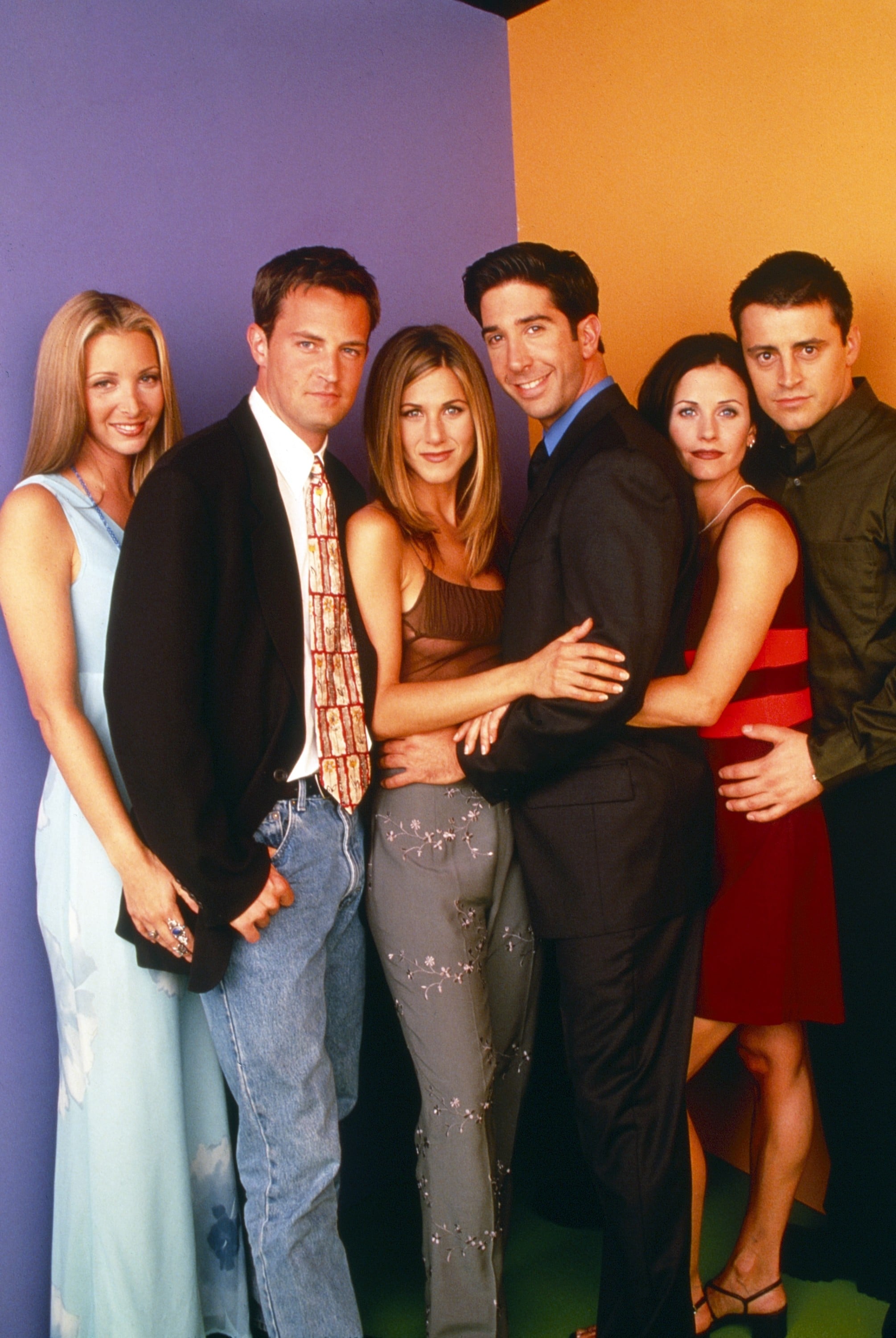 Image Source: Everett Collection
The day that many of us have been waiting for is finally here — the Friends: The Reunion is officially available to stream on HBO Max as of May 27. As we gear up to watch the beloved characters of the '90s sitcom come together once more on that big orange couch, one superfan is prepping for the reunion special in a unique way: with Friends-themed nail art.
Abi Markey, a UK-based nail artist, created not one but two different manicures in celebration of the TV special. The first features hand-painted nail art designs of iconic items and sayings from the series. A lobster to represent Phoebe's lobster theory (season 2, episode 14), a turkey for the Thanksgiving flashback episode (season 5, episode 8), Joey's catch phrase "How you doin'?", and the Central Perk coffee shop logo are included.
The second Friends-themed manicure Markey created features all six characters dressed in their formal attire. It has Ross on the pointer finger, Rachel and Monica on the middle finger, Chandler and Phoebe on the ringer finger, and Joey on the pinky.
"Being a '90s kid and the nostalgic memories of the show inspired me," Markey told POPSUGAR. "I tried to incorporated the most iconic scenes and moments from the whole series into one nail design."
Ahead, check out both of the Friends manicures, and prepare for the inevitable nostalgia to come flooding in.