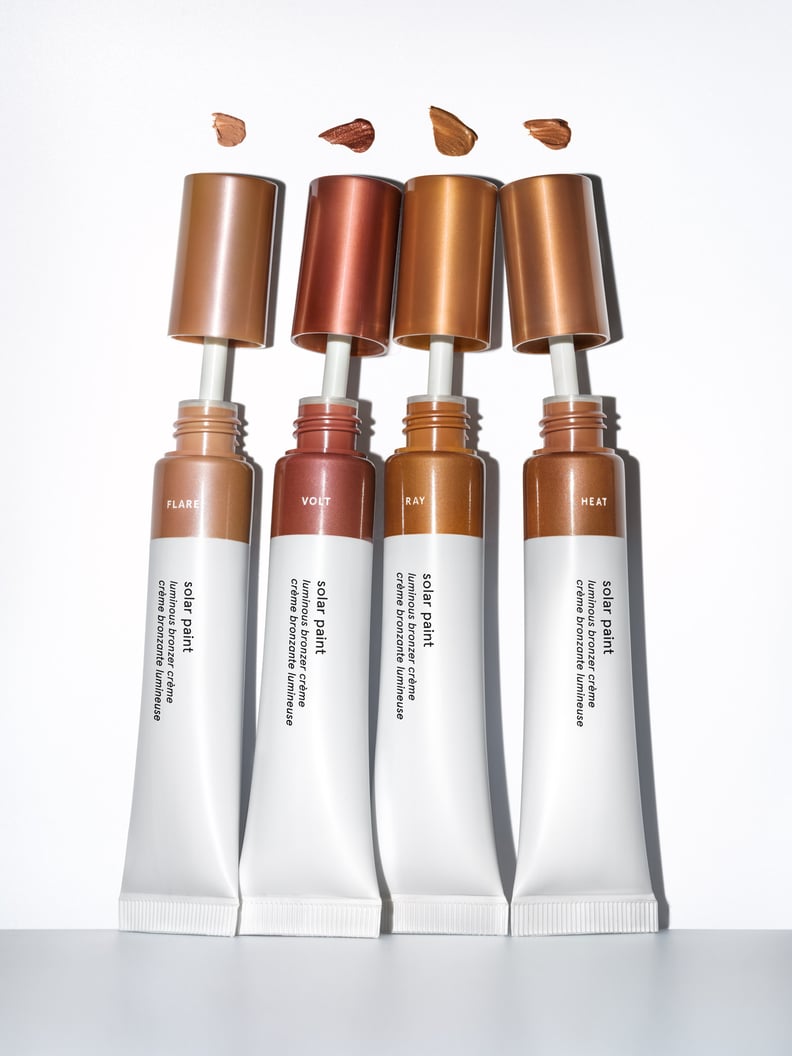 Glossier
Glossier
As POPSUGAR editors, we independently select and write about stuff we love and think you'll like too. If you buy a product we have recommended, we may receive affiliate commission, which in turn supports our work.
Glossier has truly nailed it when it comes to base products. Cloud Paint, Stretch Concealer, and Futuredew have all become firm favorites among our editors, but there was always one product that we (and fans around the world) wanted next from the brand — a bronzer, and that time has finally come. Introducing: Glossier Solar Paint Luminous Bronzer Crème ($20), which in typical Glossier fashion, isn't like many bronzers we've tried before.
Solar Paint is described by the brand as a "luminous gel-crème bronzer that captures the look and feeling of spending a day in the sunshine," and right off the bat, it achieves that. The creamy, lightweight formula goes onto the skin smoothly and evenly and has a doe-foot applicator to make application even easier. After blending whichever way you choose (I like to use a fluffy brush), it dries down to a matte consistency but with a luminous shimmer. The formula is pigmented enough to add warmth to your skin, but not too much that it's overpowering. It also has enough slip while wet to blend before drying down, adding to its ease of use.
The Solar Paint comes in four shades — Flare (a light, neutral bronze with gold pearl), Ray (a medium, warm bronze with gold pearl), Heat (a rich, brown bronzer with gold pearl), and Volt (a deep, red bronze with copper pearl) — and contains three key ingredients that Glossier attributes to its unique bronzing abilities. The first is "light-reflecting pearls," which is an ultrafine shimmer designed to give the most realistic bronzed glow possible; the inclusion of both gold and copper hues make sure it complements different skin tones. The second is "desert milk," a combination of plant oils and extracts including jojoba and aloe, to help give the formula hydrating properties as well as make it easier to blend. And lastly, there's "ayursense," a botanical extract blend, which is traditionally used in Ayurvedic medicine for its ability to give skin a luminous glow. The formula is also cruelty-free, vegan, and fragrance-free.
Personally, when it comes to makeup, I prefer less glittery flecks as I find them a little difficult to work with and I'm pretty lazy when it comes to makeup application. Don't get me wrong: I love a bit of shimmer, which this formula nails, but the amount of glitter in Solar Paint is a little too much for me. Having said that, I think this new bronzer does achieve what Glossier set out to create: a bronzer that makes you look and feel like you're a shimmering, luminous goddess on vacation.
When I'm wearing a full face of makeup (which for me is foundation, concealer, eyebrows, blush, and mascara), I apply a few dots to my cheekbones and forehead and using a brush, blend it all together, dotting a little on my nose, too. I was also curious how it would work as an overall base, so I mixed a small amount of the Solar Paint with the Charlotte Tilbury Magic Cream Light, and it was a perfect combination to create warmth across my entire face before applying concealer to brighten up a few areas and adding some blush to finish.
A few other POPSUGAR editors echoed my thoughts about Solar Paint. "Heat felt a little dark for me but is probably one I'd use on vacation, and Ray is a really nice everyday color," said assistant editor Navi Ahluwalia.
All in all, it's not the type of bronzer I'd usually go for if I'm slapping it on quickly before running out of the house but it is fun to play around with. It absolutely gives a sun-kissed vacation vibe and for the summer months, so I'm into it.
Check out our editors' photos wearing the new Glossier Solar Paint Luminous Bronzer Crème.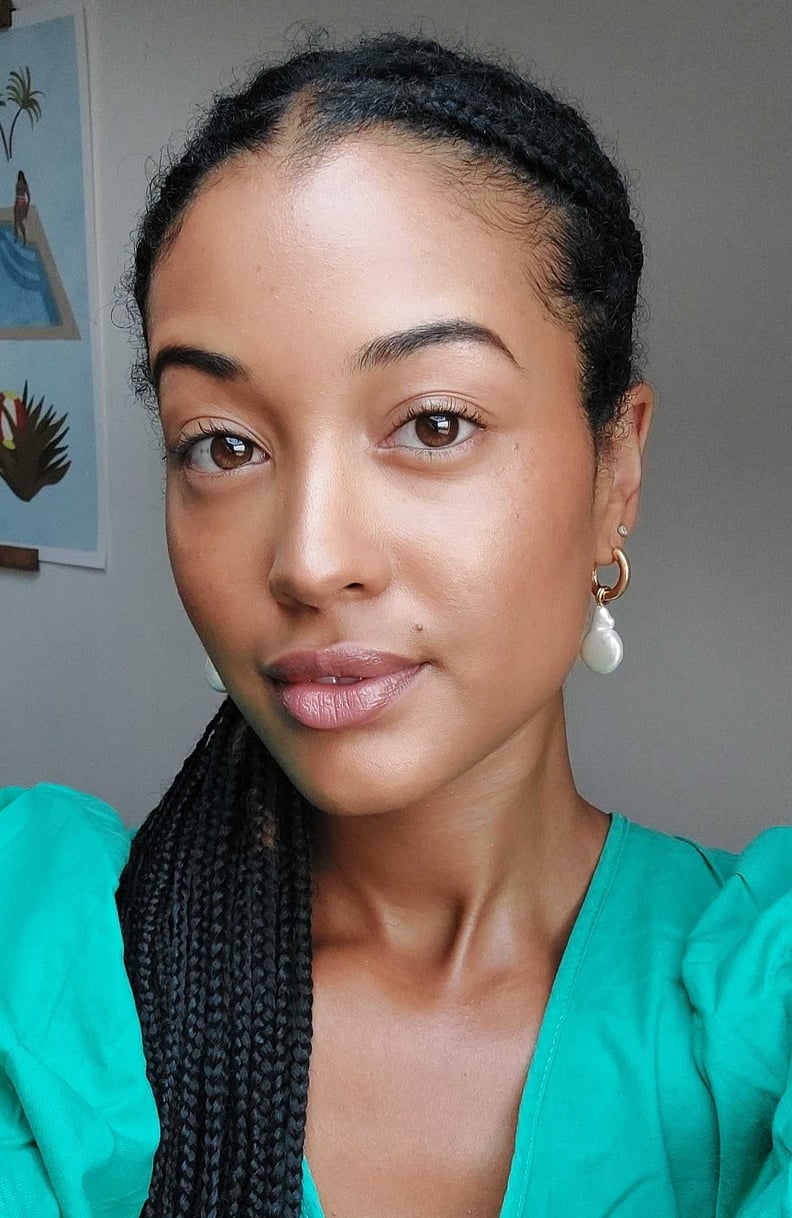 Kara Wearing Glossier Solar Paint in Shade Ray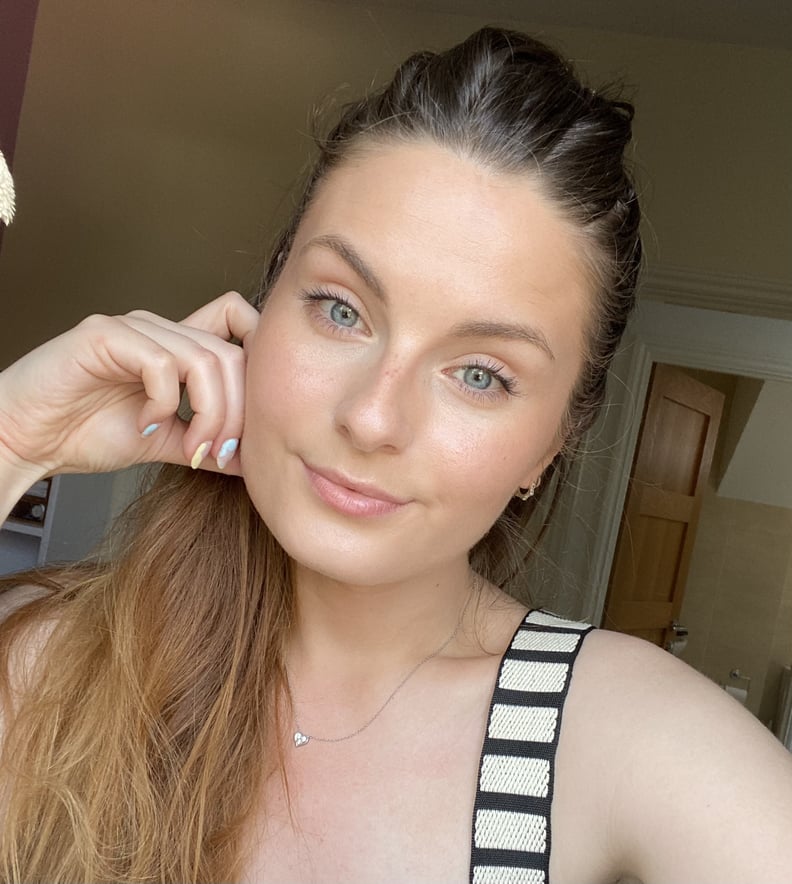 Tori Wearing Glossier Solar Paint in Shade Flare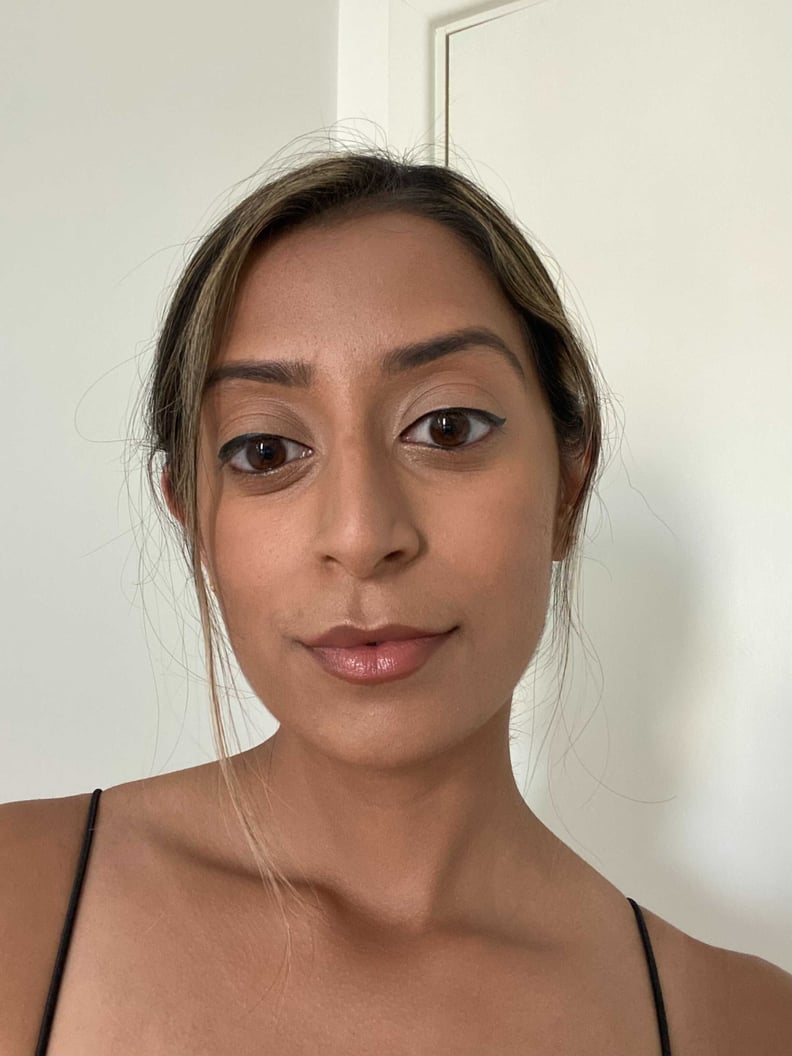 Navi Wearing Glossier Solar Paint in Ray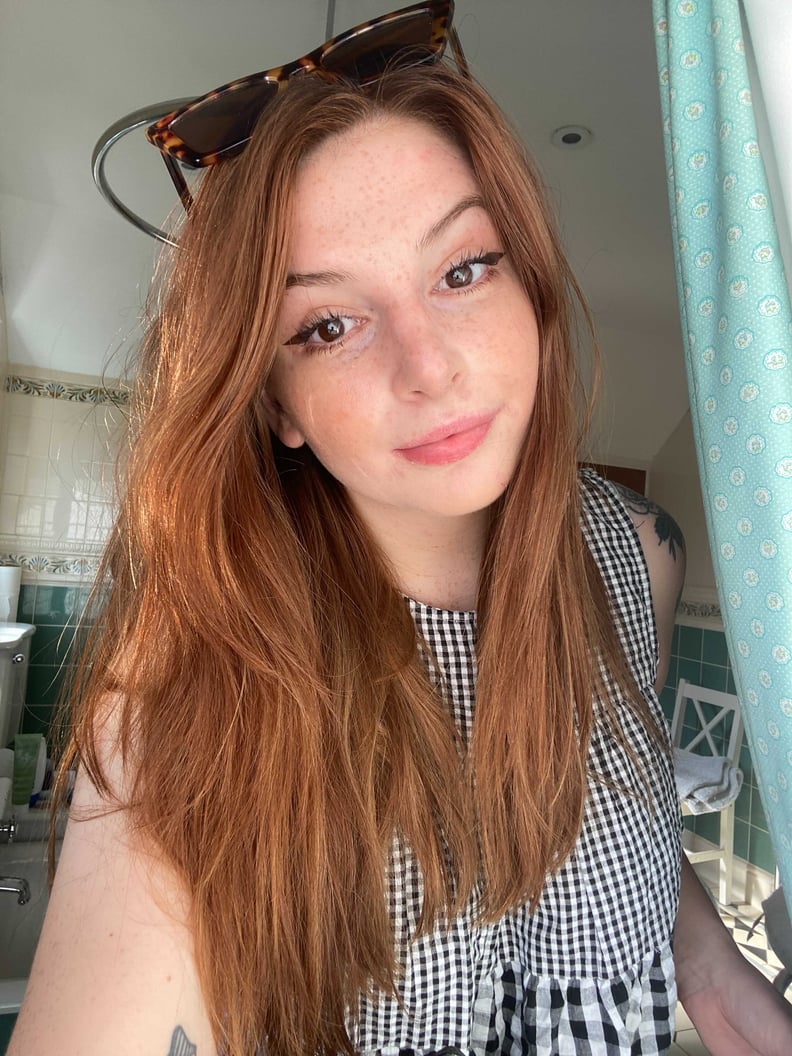 Chloe Wearing Glossier Solar Paint in Shade Flare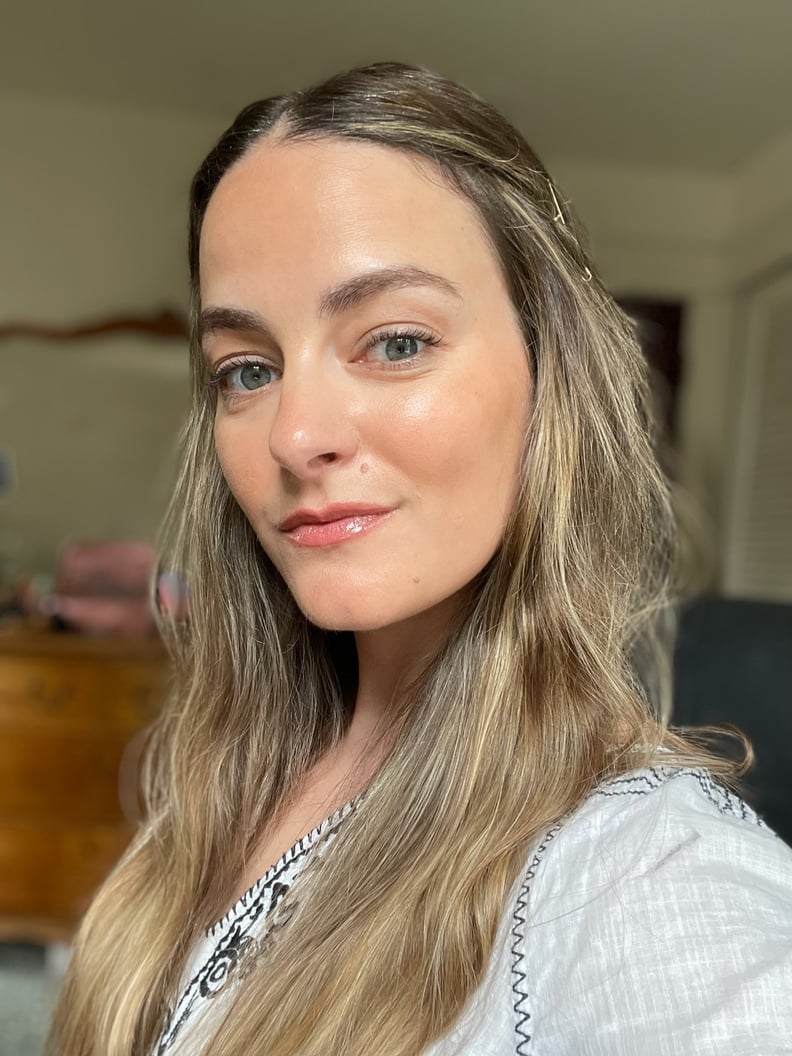 Sophie Wearing Glossier Solar Paint in Ray