Gucci's Latest Beauty Campaign Stars a Model With Down Syndrome, and It's Beautiful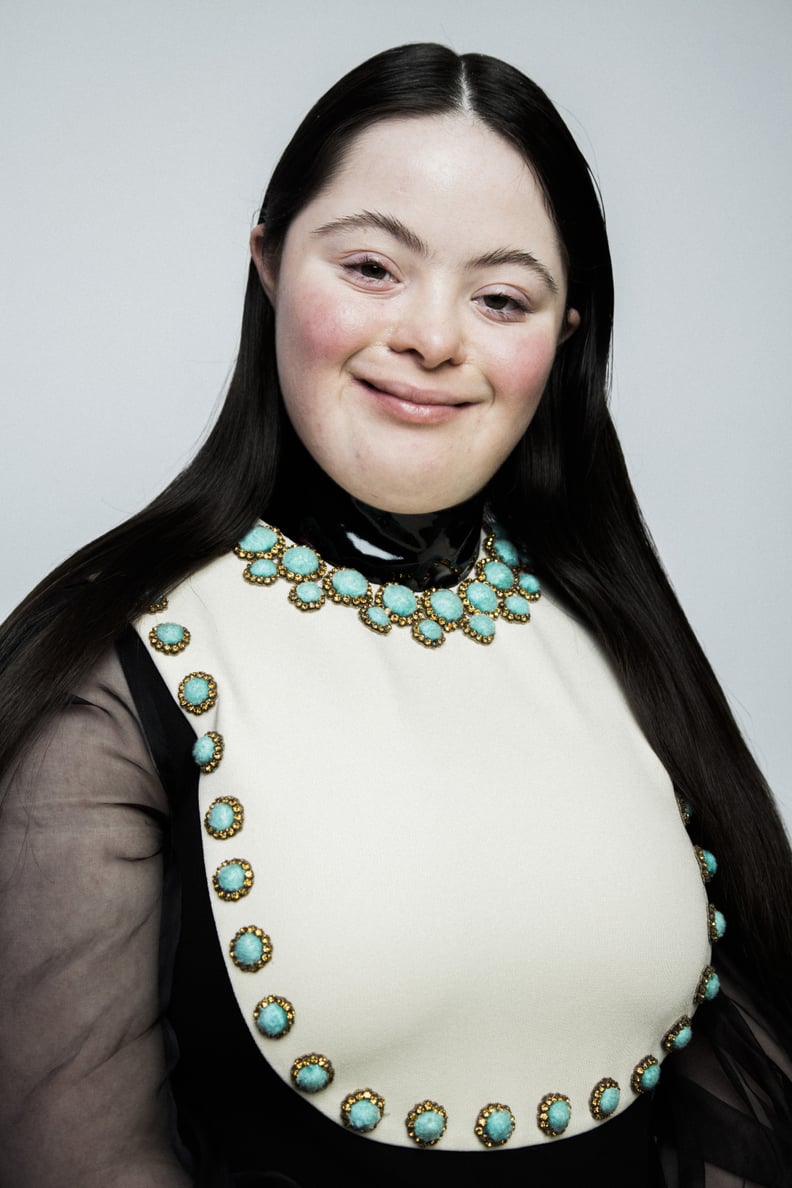 Gucci | David PD Hyde
Gucci | David PD Hyde
Ellie Goldstein, an 18-year-old model with Down's syndrome from Ilford in Essex, just got her first modeling gig for Gucci Beauty. In collaboration with the Photo Vogue Festival, Goldstein starred in the new Gucci L'Obscur Mascara campaign alongside four other models, a project that continues to support the company's overall goals of "supporting emerging talents and promoting the theme of unconventional and non-stereotypical beauty," according to a release for the campaign.
"I designed L'Obscur mascara for an authentic person who uses makeup to tell their story of freedom, in their way," said Gucci's creative director, Alessandro Michele, explaining the concept for the mascara.
As part of Gucci and Vogue Italia's #theguccibeautyglitch" — an Instagram scouting project that started back in January 2020 — photographer David PD Hyde was selected to shoot Goldstein along with the other models — Jahmal Baptiste, Enam, Kadro Vahersalu, and Ruoyi Yi — all of whom were selected by Hyde and artist Catherine Sevel from over 6,000 photos posted on Instagram.
Since being posted on Gucci Beauty's Instagram feed in June, the campaign image featuring Goldstein has become the most popular photo on the account with over 800,000 likes. "I love this. Thank you for this amazing opportunity and a fabulous day shooting," Goldstein wrote in the comment section of the post.
Goldstein is represented by Zebedee Management, whose mission is "supplying diverse models and offering sensitive representation."