Everyone struggles to do their hair when it's hot outside. We partnered with Pantene and Pitch Perfect 2 to find five hairstyles that will stand up to heat and humidity.
Depending on what part of the country you live in, Summer weather can completely throw you off your regular beauty routine. When the muggy air rolls in, long and straight strands might stick to your skin, or, if you have short bangs, they'll probably start to curl and frizz. But you can beat the heat by planning ahead. We chatted with Cheryl Marks, hair designer of Pitch Perfect 2, and asked her for styling tips for rising Summer temps. Pitch Perfect 2 was shot on location in New Orleans, so if anyone has experience with hot and humid hairstyles (for all kinds of different hair types), it's her! Here, five practically sweat-proof looks that you'll want to try immediately, plus Cheryl's tips on how to pull them off.
01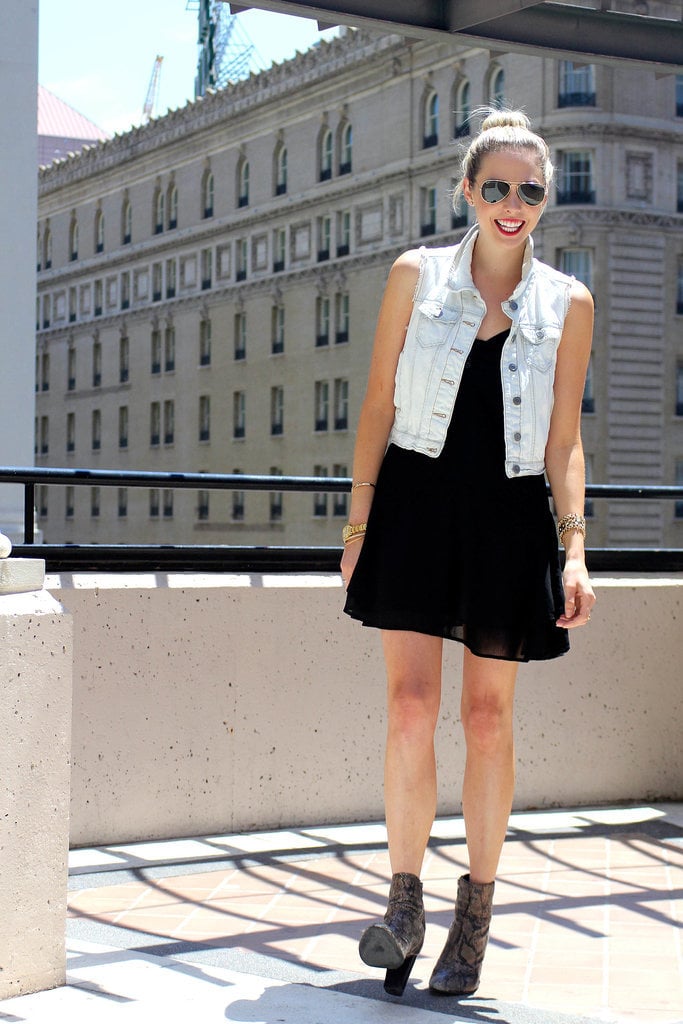 High Top Knot
This sleek style is especially great if you're short on time. Here's how to get started: "First decide where you want [the top knot], then put your hair into a nice ponytail," Cheryl instructs. "Take the last bit [of hair] and make a loop around the ponytail, then take the pieces that are out and wrap those around." If your hair is superfine, try back-combing the ponytail first to create maximum volume.
02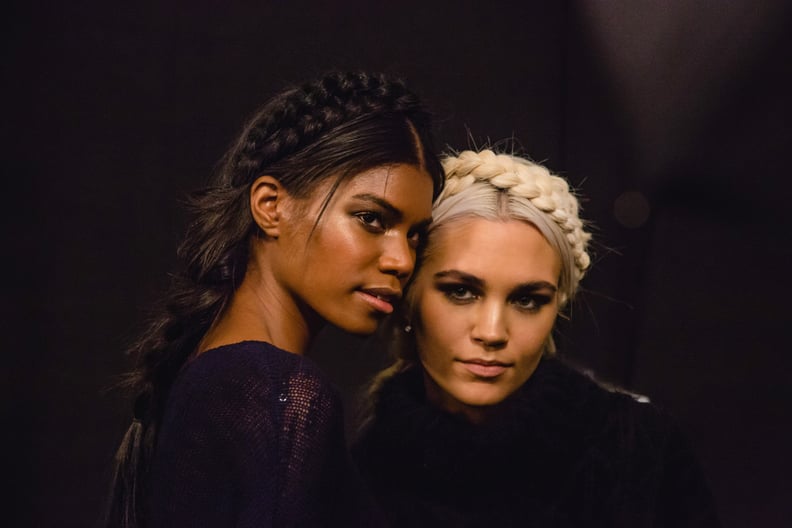 Milkmaid Braids
Milkmaid braids are a more formal way to take all your hair off your neck. To start, split your hair down the center and braid each section in a regular three-strand plait. Tie at both ends and wrap each braid across the top of your head, pinning everything in place. Cheryl suggests keeping a few tendrils out around the face to make it look messy.
03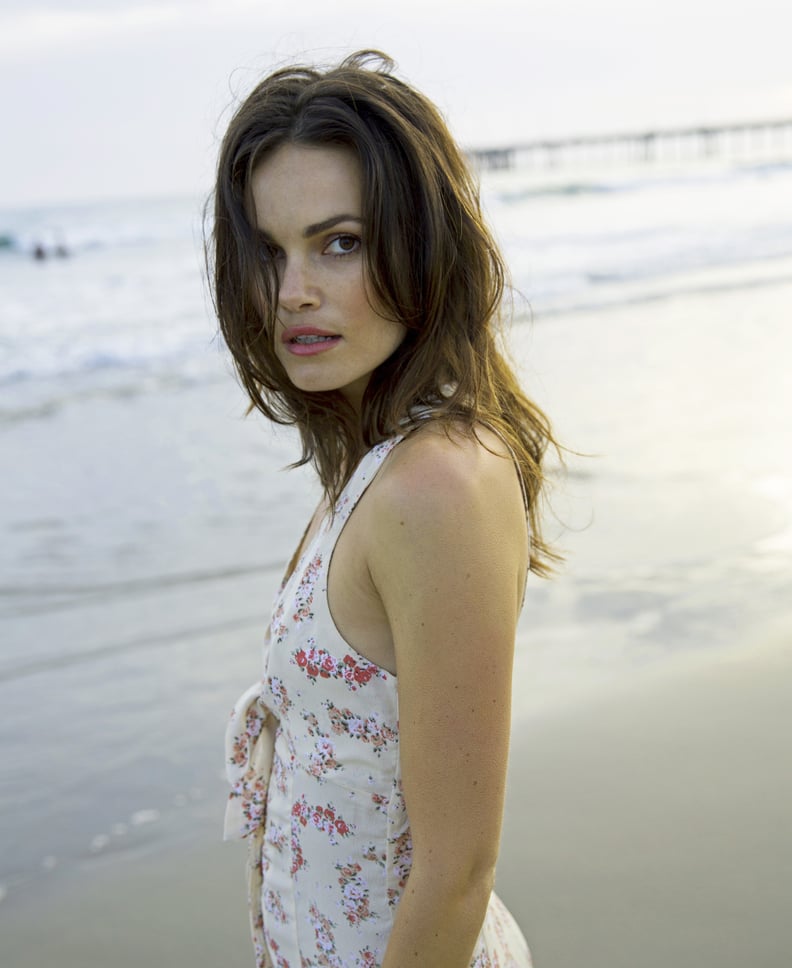 Beach Waves
Beach waves are de rigueur for Summer, and you can achieve this look even if you have naturally straight locks. "If your hair is pin straight, first condition the ends of dry hair really well, then use a hair spray as a setting lotion," says Cheryl. Once your hair is conditioned, it's time to make some waves. Use a one-inch curling iron or wand, and loosely curl your hair, being sure to leave at least two to three inches free from the iron — you'll want to keep the bottom of your hair straight. When finished, use a wide-tooth comb to lightly pull apart curls so they're not defined. Spray to hold.
04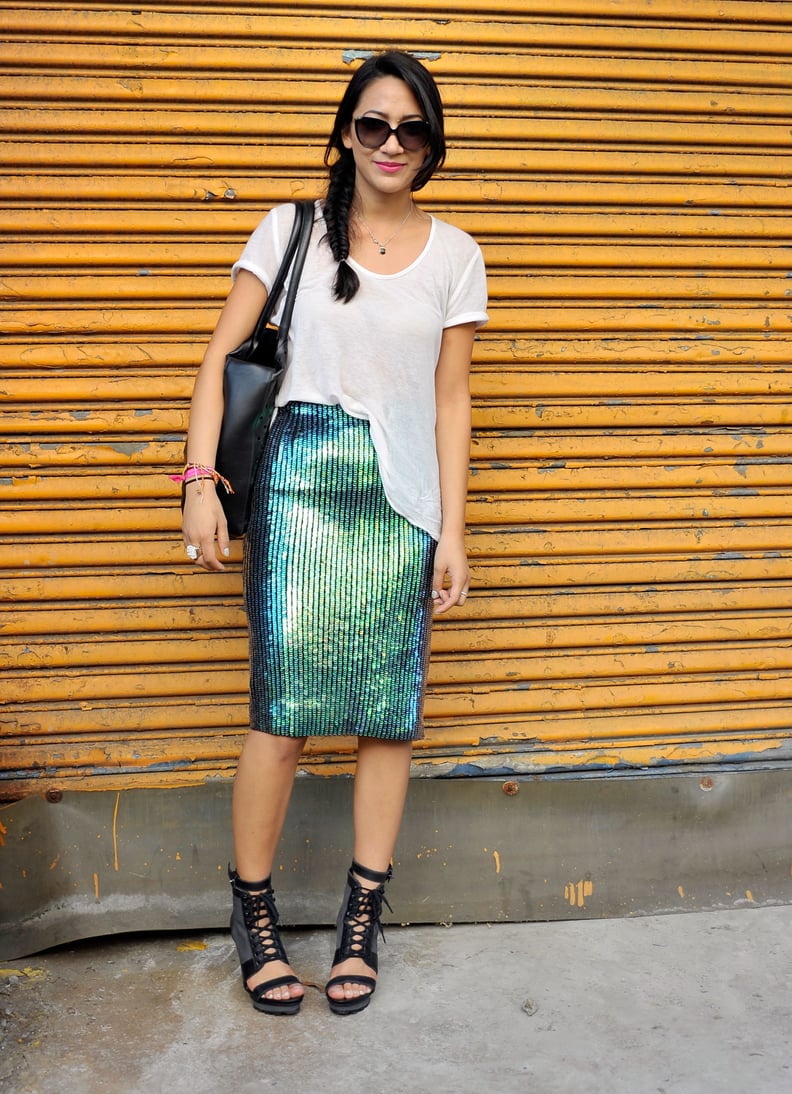 Low Side Braid
Fend off frizz with this effortless option. Start by pulling hair over to one side, then braid a loose three-strand plait to the end (or get fancy with a fishtail). If you have short- to medium-length hair, you can still partake in this style. "Instead of starting the braid at your side near the ear, start at the nape of your neck," suggests Cheryl. When you're done, fasten with a small elastic and spray to hold.
05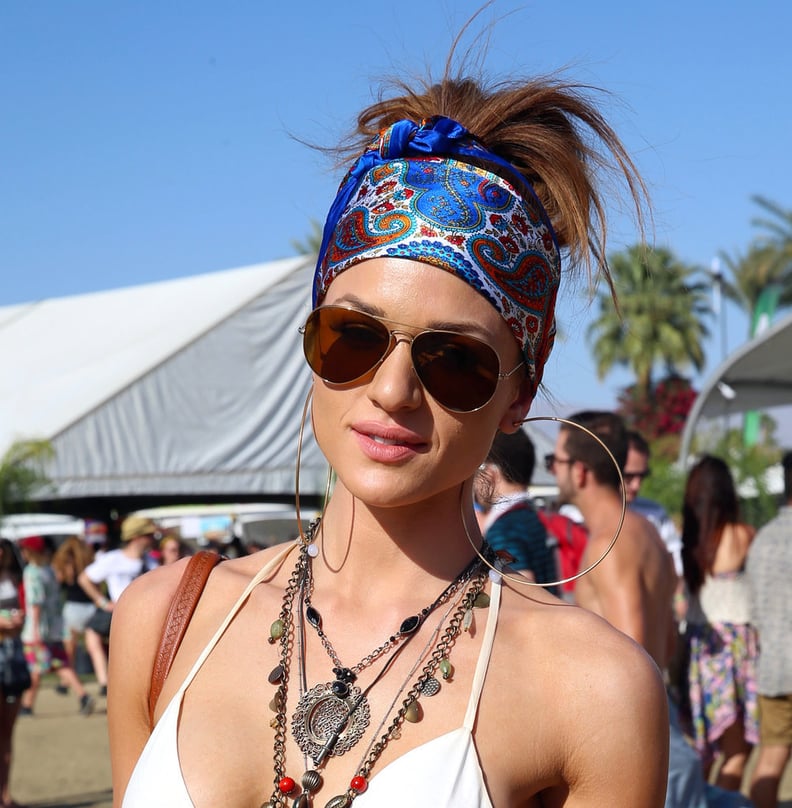 Hide a Messy Bun With a Beautiful Scarf
No time to whip up a neat top knot? Use a beautiful lightweight scarf to cover up a messy bun. "Different fabrics do different things," says Cheryl. "Girls with curly hair should use a scarf with stretch, and a cotton scarf is better for girls with straight and fine hair [because] it doesn't crush the hair down." Once you have a scarf that works, wrap it tightly around your head (depending on the length of the fabric, you may need to go around more than once), and tie in a knot at the bun.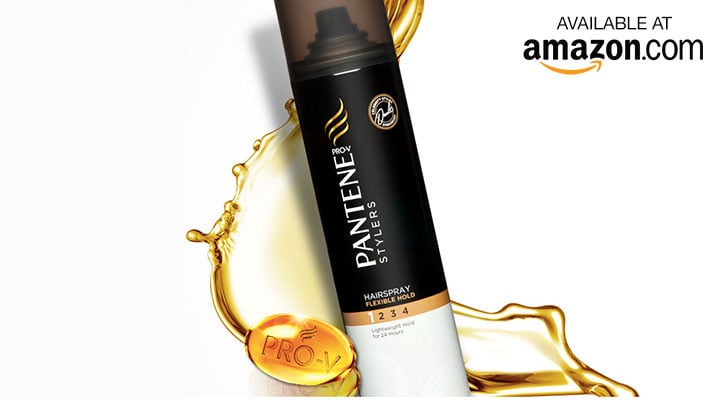 More From Pantene
Now that you are armed with tips and hairstyles to fight the frizz, all you need is the product to bring it all together. Pantene Flexible Hold Hairspray will control flyaways from morning to night. Get yours from Amazon for touchable style that lasts all day.
See Pitch Perfect 2 in theaters May 15.