Your New Ariel, Halle Bailey, Is a Beauty Star, and Here's Proof
Halle Bailey has been providing beauty inspiration long before she was cast as Ariel in Disney's upcoming live-action adaptation of The Little Mermaid. The 19-year-old has been showing us her great taste in hair and makeup looks alongside Yara Shahidi on Grown-ish as well as next to her sister while performing in their R&B duo, Chloe x Halle, since 2016.
The singer frequently wears her hair in locs, clearly understands the power of a high-shine lip gloss, and always pleases fans with her dazzling smile. Even if you're not yet familiar with Bailey, it's likely you'll soon be following her trendsetting ways.
Ahead, check out Bailey's best beauty looks of all time — and prepare for many more looks to come.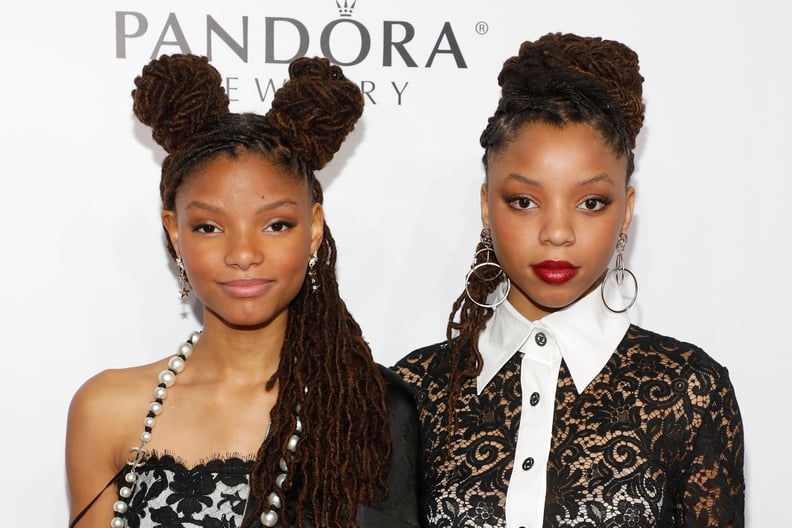 Halle Bailey in Space Buns
In 2016, Bailey attended the Billboard Women in Music Awards in space buns with her sister, Chloe Bailey.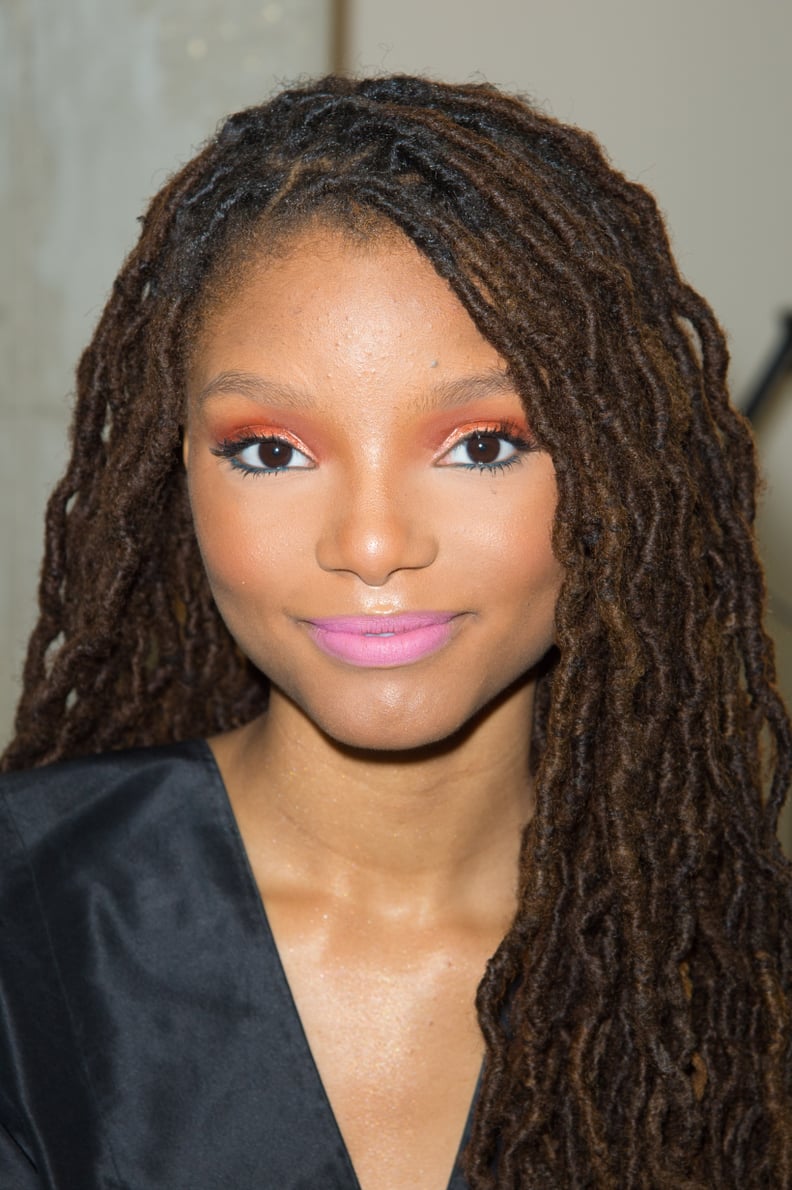 Halle Bailey in Colorful Makeup
While attending a Louis Vuitton fashion show in 2017, Bailey wore baby-pink lipstick, orange eye shadow, and green liner.
Halle Bailey in Gold Hair Accessories
At Beauty Con in 2017, Bailey wore pale yellow eyeliner and a gold rope in her hair.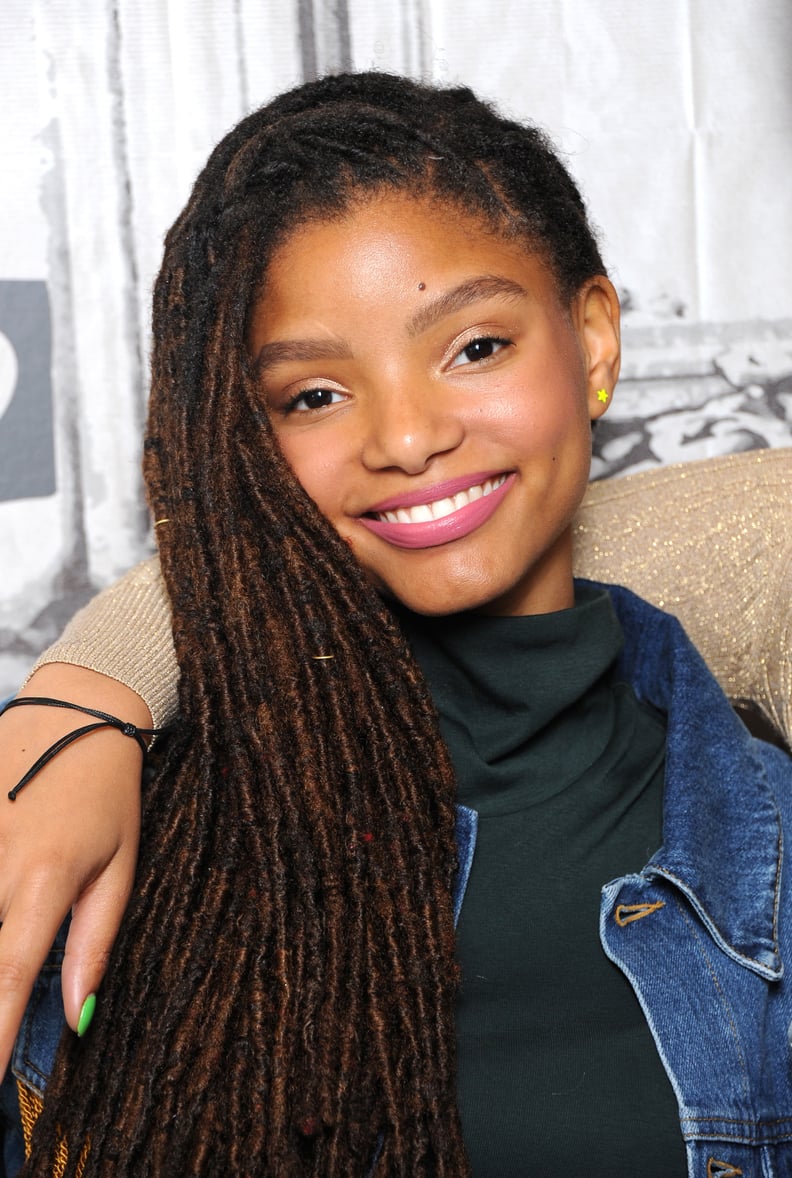 Halle Bailey in a Pink Lip
Bailey attended a Grown-ish event in November 2017 with a pink lip and kept the rest of her makeup minimal.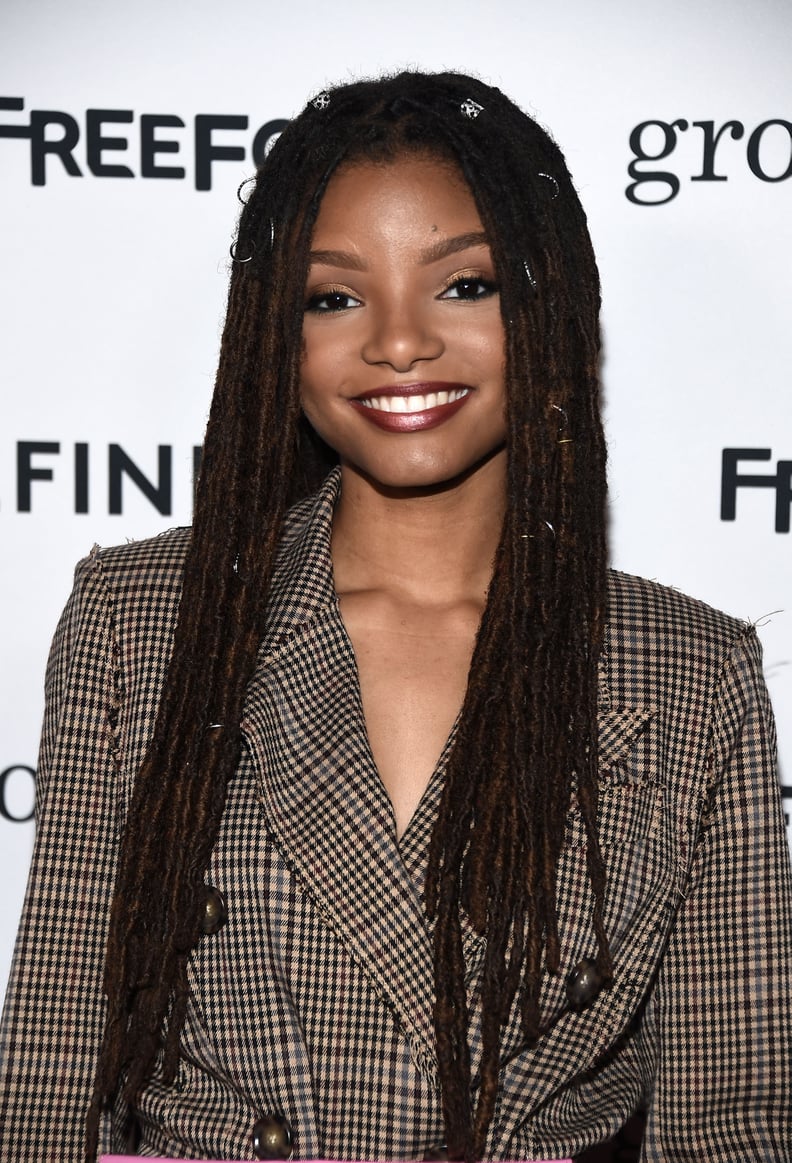 Halle Bailey in a Dark Brown Lip
At the 2017 premiere of Grown-ish, Bailey accessorized her locs with rings and wore a dark brown lipstick.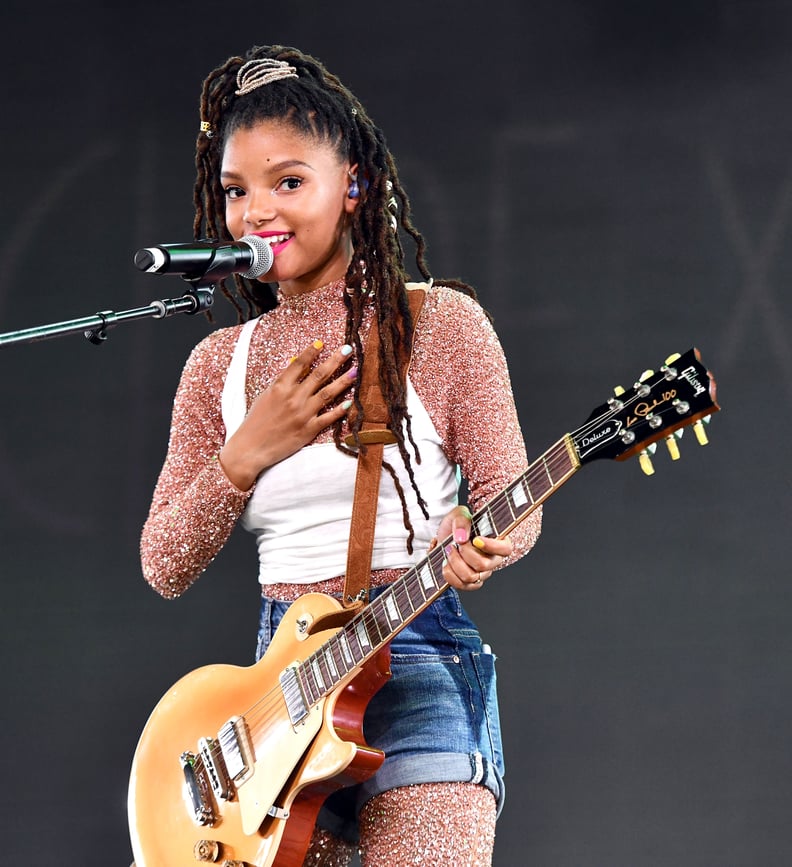 Halle Bailey in Hair Accessories
While performing at Coachella, Bailey wore charms in her hair and a different pastel nail color on each finger.
Halle Bailey in a Fuchsia Lip
In June 2018, Bailey attended an event in LA wearing a bold fuchsia lip and left the rest of her makeup natural.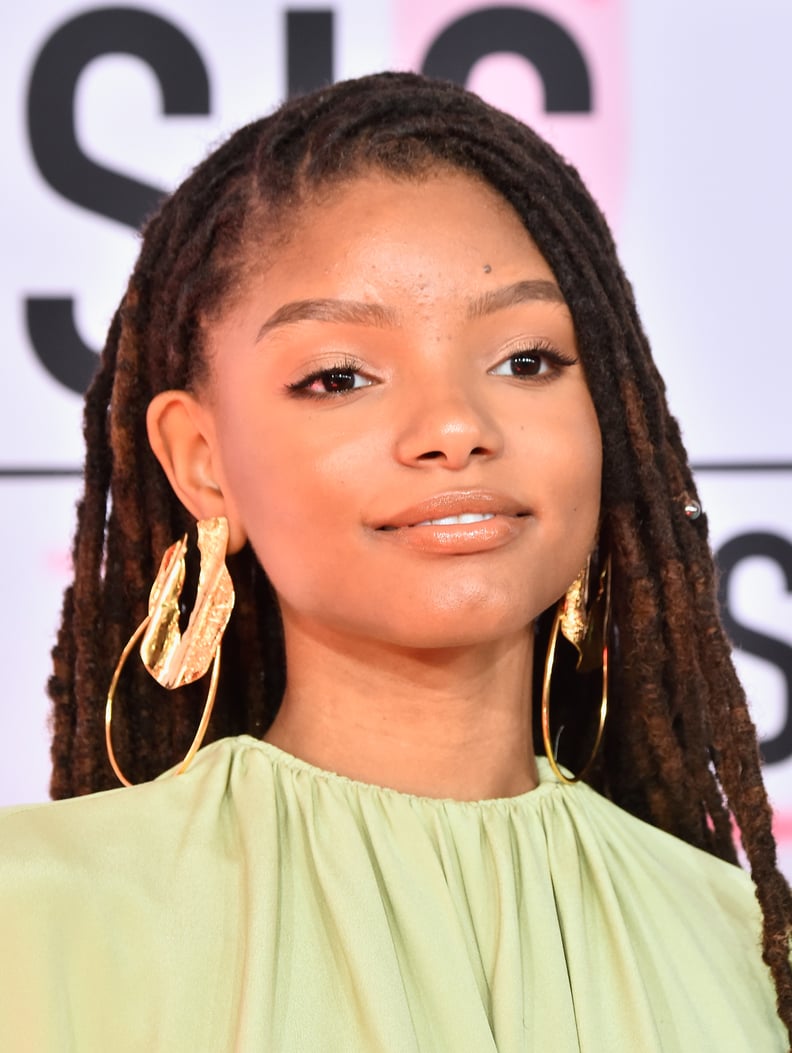 Halle Bailey in Locs
At the 2018 American Music Awards, Bailey opted to wear locs and a glossy lip.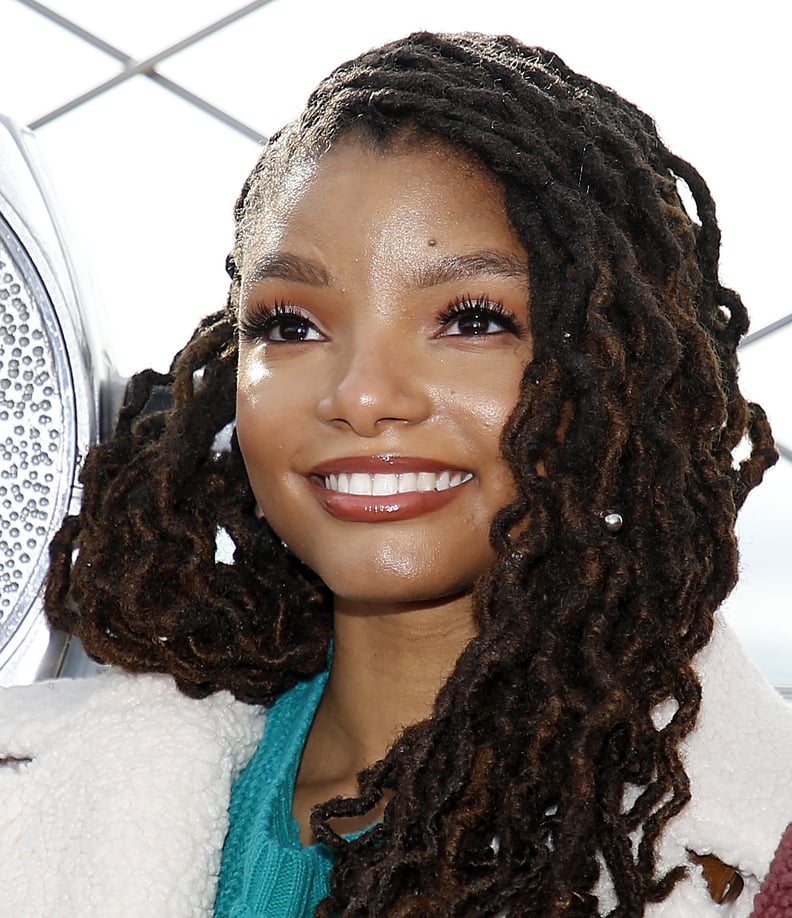 Halle Bailey in Brick Lip Gloss
Bailey attended a gathering of her Grown-ish cast members with braids and a brick-colored lip gloss.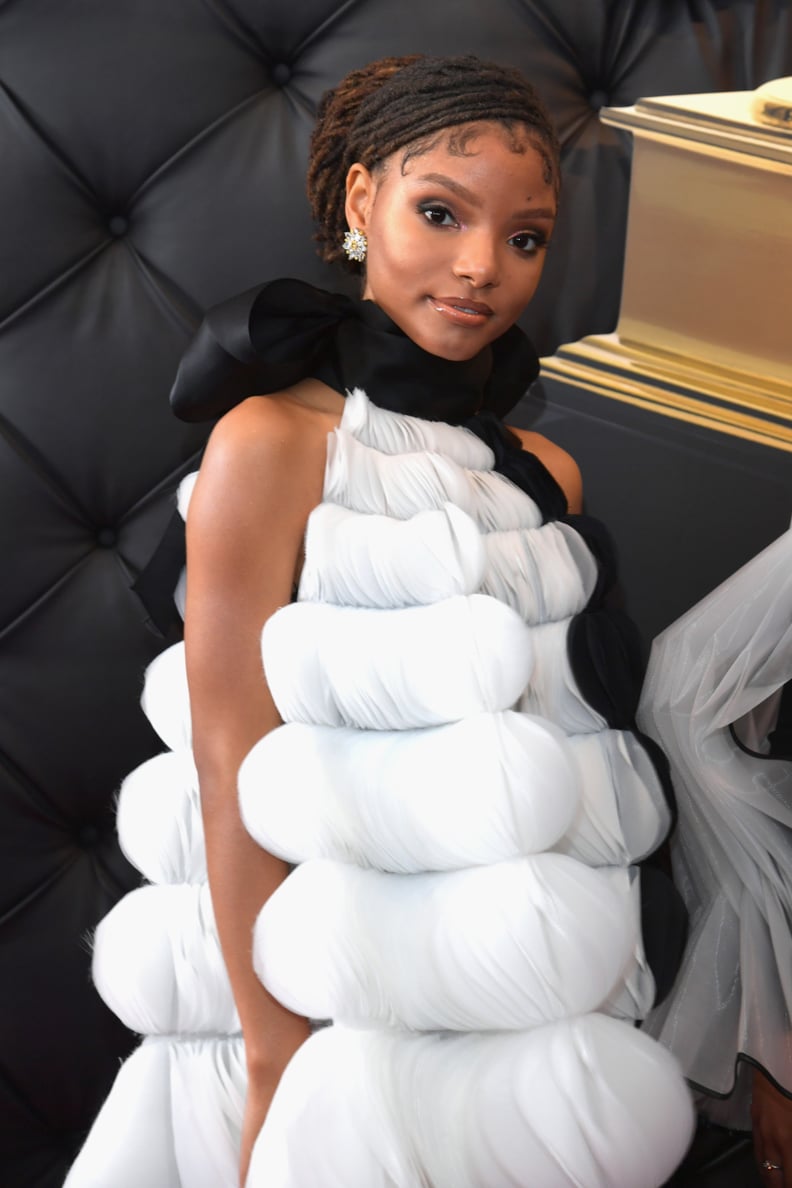 Halle Bailey With a Chignon
At the Grammys in February 2019, Bailey wore her hair in a chignon and worked the look with a brown smoky eye and a glossy lip.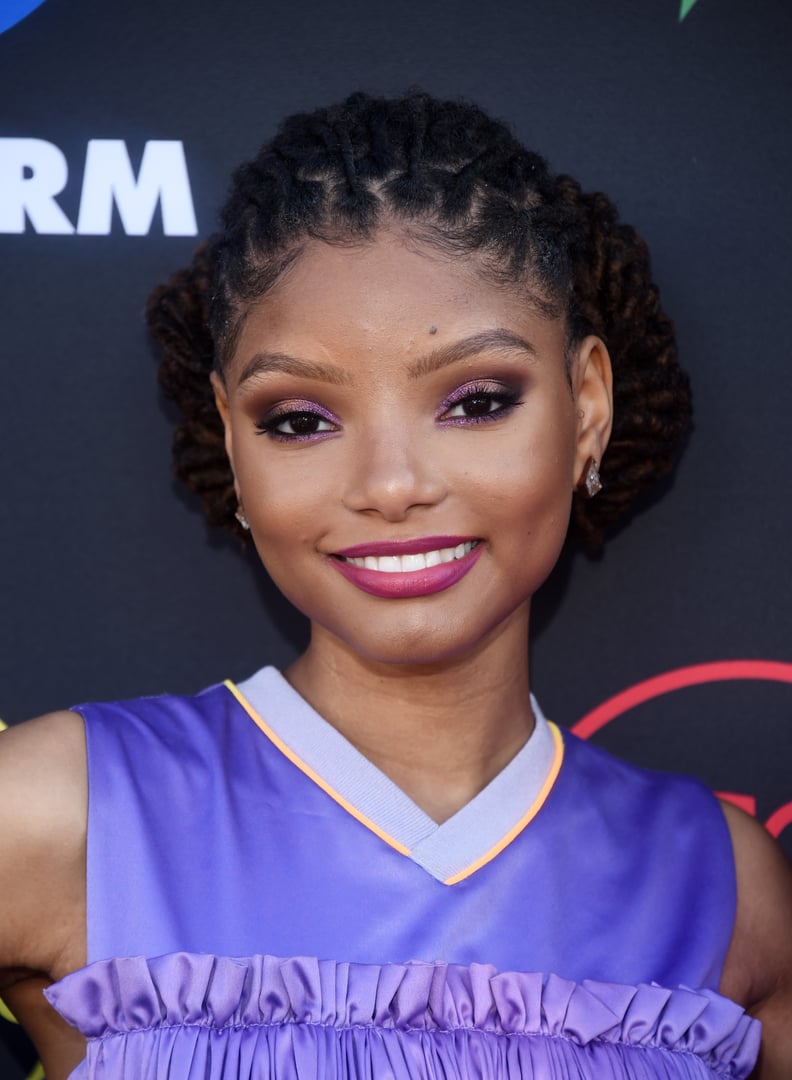 Halle Bailey in Purple Eye Shadow
In March 2019, Bailey attended the Freeform Summit with a purple smoky eye.