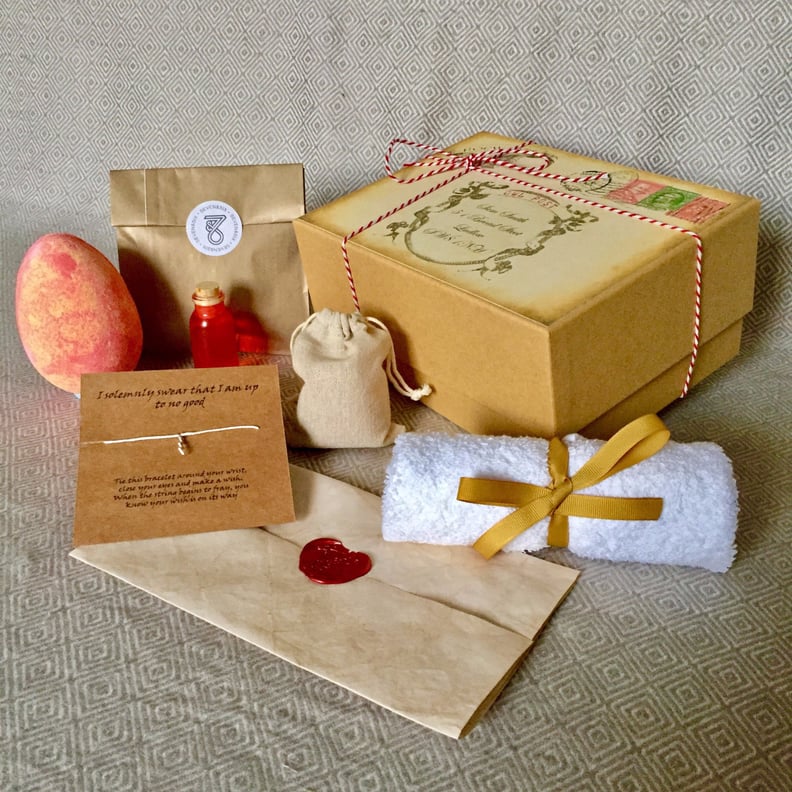 Every editorial product is independently selected by our editors. If you buy something through our links, we may earn commission.
Reading the Harry Potter series, nothing sounded more comforting and delightful than waking up on Dec. 25 to a parcel of holiday goodies from Molly Weasley. For me, it's been yet another way that the wizarding world set me up for disappointment: first I turned 11 without receiving a Hogwarts letter, then I had to deal with holidays that simply aren't as magical as in the series. But then I discovered a holiday care package that's almost as good as one of Mrs. Weasley's homemade fudge and hand-knitted sweater gifts: a bath bomb kit inspired by J.K. Rowling's enchanting series.
Created by Etsy vendor SevenandSixGifts, the care package costs less than $35. The set includes a bath bomb (inspired by the dragon egg Harry fetches in Harry Potter and the Goblet of Fire), bath oil, bath crystals, a face towel, a lightning bolt bracelet, and a personalized Hogwarts letter all packaged into a keepsake box. Suffice it to say, this is the perfect gift for any Potterhead who could use a relaxing bath! It's about as close as you'll get to the glamorous prefects' bathroom at Hogwarts castle.
Check out the set and place your order in time for the holiday season. Mrs. Weasley would be so proud of your thoughtful gift-giving skills!
The set comes packaged like a real Owl Post delivery.
Here's what comes inside the gift set. That egg, though!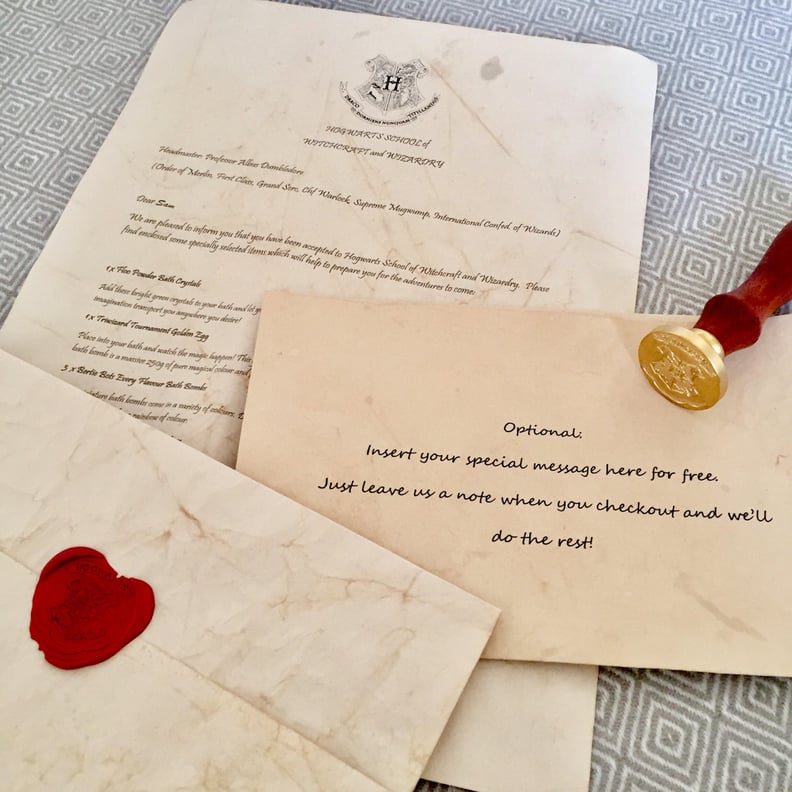 You can include a personalized message with the Hogwarts acceptance letter.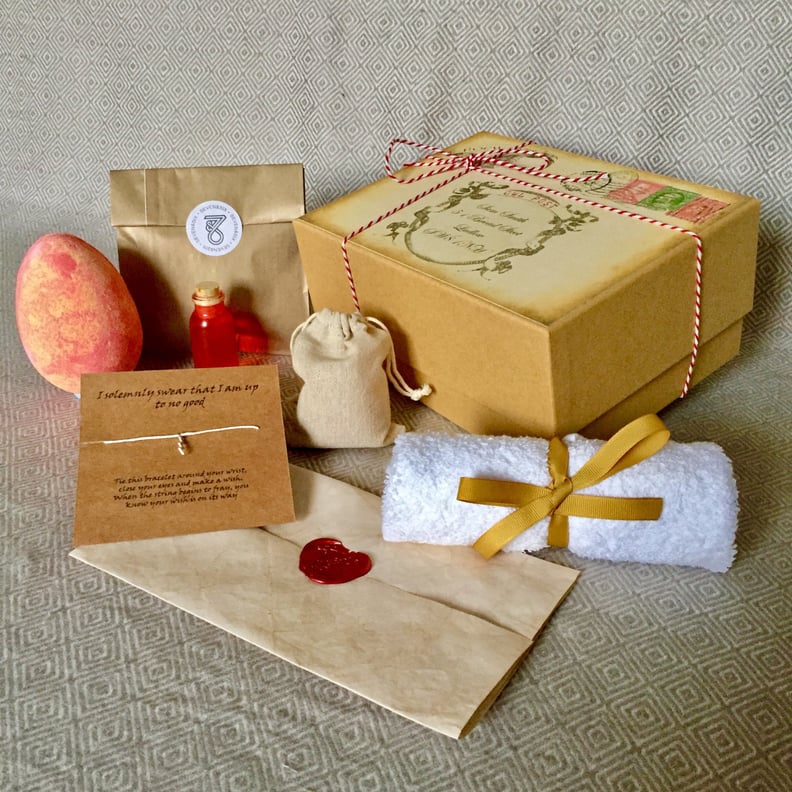 Will you be getting this for your favorite Potterhead — or yourself?