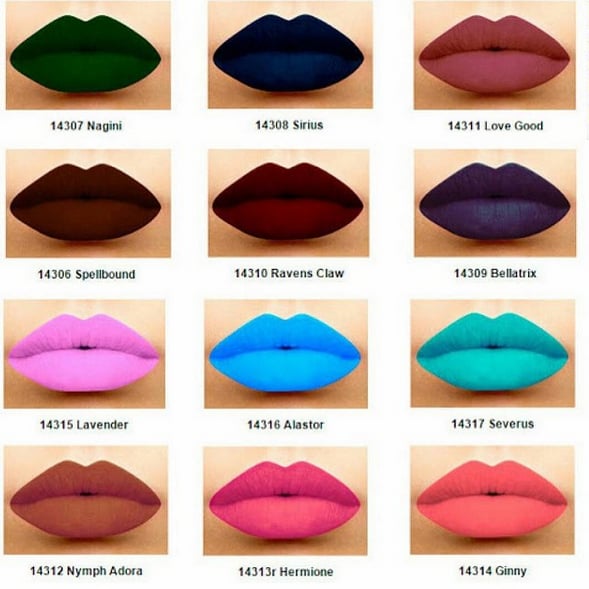 I consider myself a major Harry Potter fan. I've reread all the books more times than I can count, been to the theme park, and even conducted a small choir as they sang "Double Trouble." While I'm still waiting on my Hogwarts acceptance letter (owl post is so unreliable sometimes), I'm gearing up for Fantastic Beasts and Where to Find Them with LA Splash's collection of Potter-themed liquid lipsticks.
The range features 17 shades of the brand's popular (and waterproof!) Smitten Liptint Mousse ($12), inspired by many of your favorite characters and concepts from the series including Sirius Black, Tonks, and Luna Lovegood. While some are complaining about the shades and their corresponding names (honestly, why is Ravenclaw a deep bordeaux? We all know that's not the house color!), we're willing to cast our judgments aside. After all, this is a huge win for Potterheads.
That said, LA Splash's site is working with some major delays after the outpouring of excitement from fans. If you can't wait to get your hands on this collection, just cast a summoning charm email the brand directly at customerservice@lasplashcosmetics.com. Keep reading for a closer look at the shades!