Peels 101: Get Glowing, Postspa Skin at Home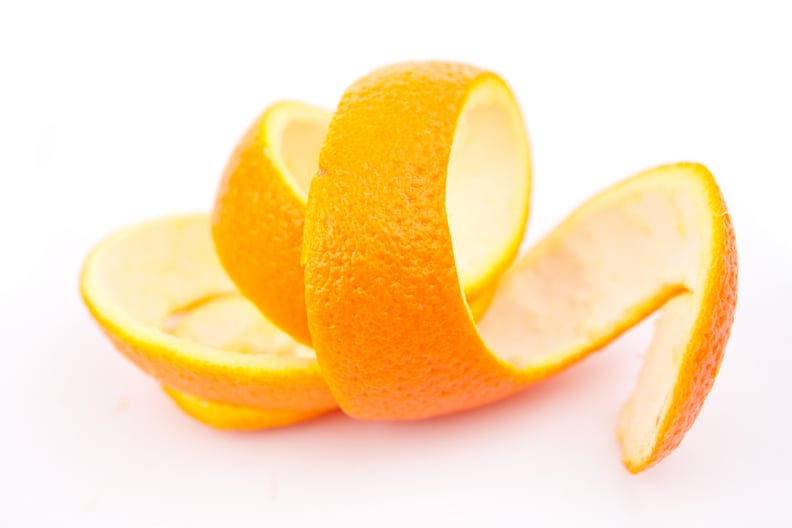 As POPSUGAR editors, we independently select and write about stuff we love and think you'll like too. If you buy a product we have recommended, we may receive affiliate commission, which in turn supports our work.
Want to know the beauty editor's secret to glowing, acne-free skin? It's the at-home peel. You've likely heard horror stories of burning, red, skin-melting results. That won't be you! With the help of dermatologist Dr. Amy Wechsler, we've rounded up the essential tips so you can avoid disaster and get an amazing exfoliating treatment (even if it's your first time). Plus, we're sharing 10 of our favorite at-home peels on the market now. You're just a few clicks away from a brighter, clearer complexion. Source: Shutterstock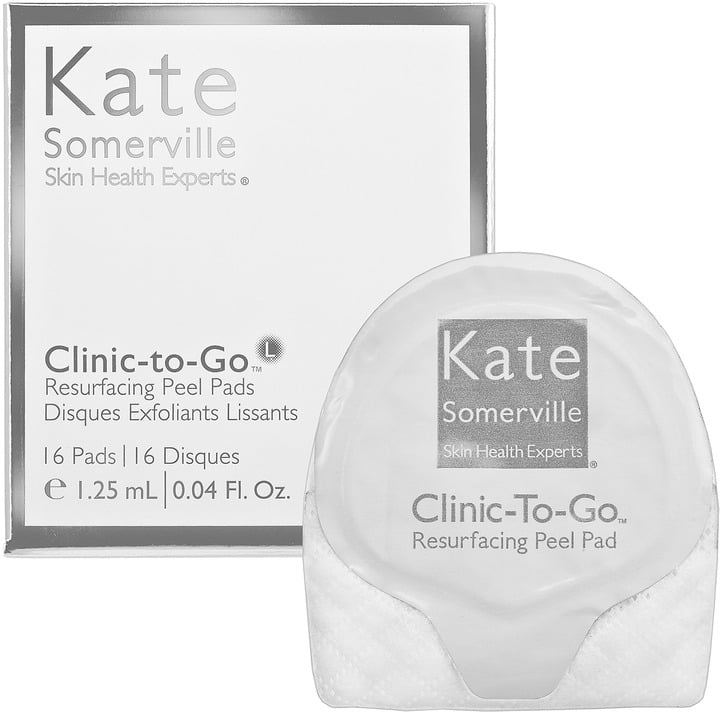 Exfoliation Is Key
Tip: "Peels are great antiaging treatments that help restore the appearance of more youthful-looking skin by removing the outermost layer of dead and dull skin cells on the face," Wechsler explained. So in the sequence of your skin care routine, a peel should be applied after cleansing and before any treatment serums.
For the well-traveled: Kate Somerville Clinic-To-Go Resurfacing Peel Pads ($52)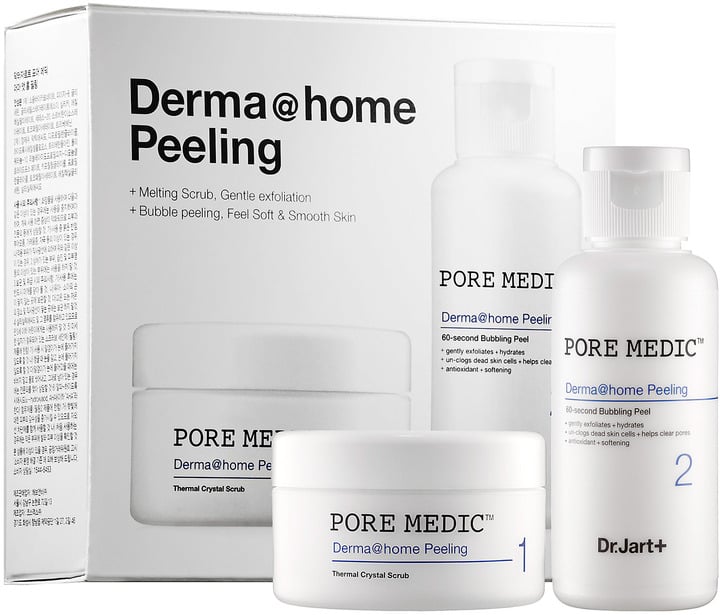 Spot Check
Tip: Peels get a bad rap. When most people think of peels, scarring images of red, inflamed skin aren't uncommon. You can avoid a burning disaster by doing a simple spot check. "Test a patch on the underside of your arm to ensure you will not have an allergic or adverse reaction to the treatment," Wechsler recommended.
For the mature woman: Dr. Jart Pore Medic Derma Home Peeling ($42)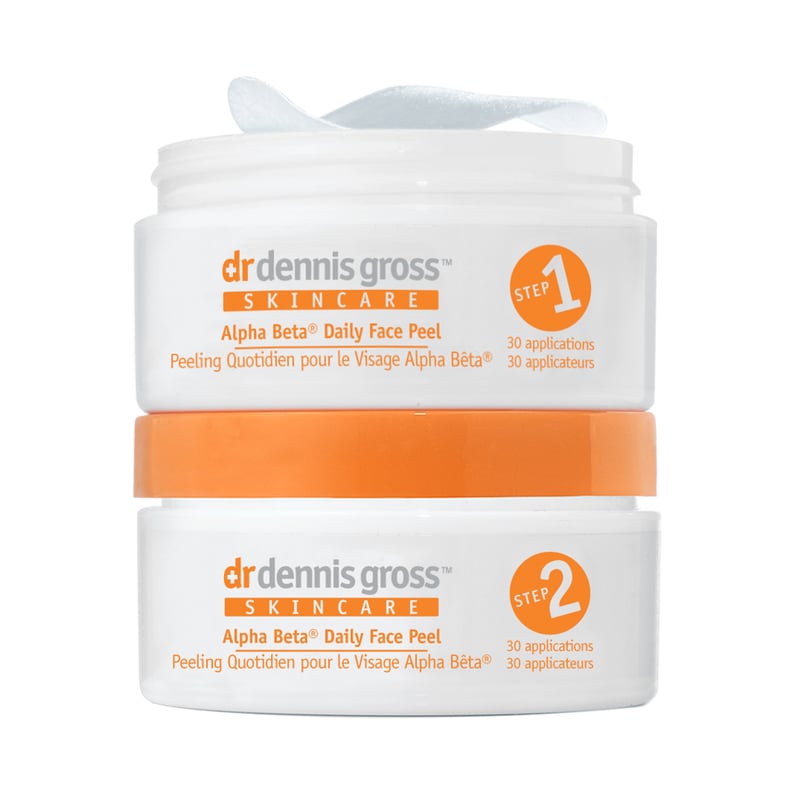 Save It For Bedtime
Tip: Like most serious antiaging treatments, peels are better reserved for your bedtime. Wechsler told us why: "Since sunlight may cause irritation and your skin may be red or inflamed, it is a good idea to use the peel in the evening to allow your skin time to recover."
If dark spots are your concern: Dr. Dennis Gross Alpha Beta Daily Face Peel ($88)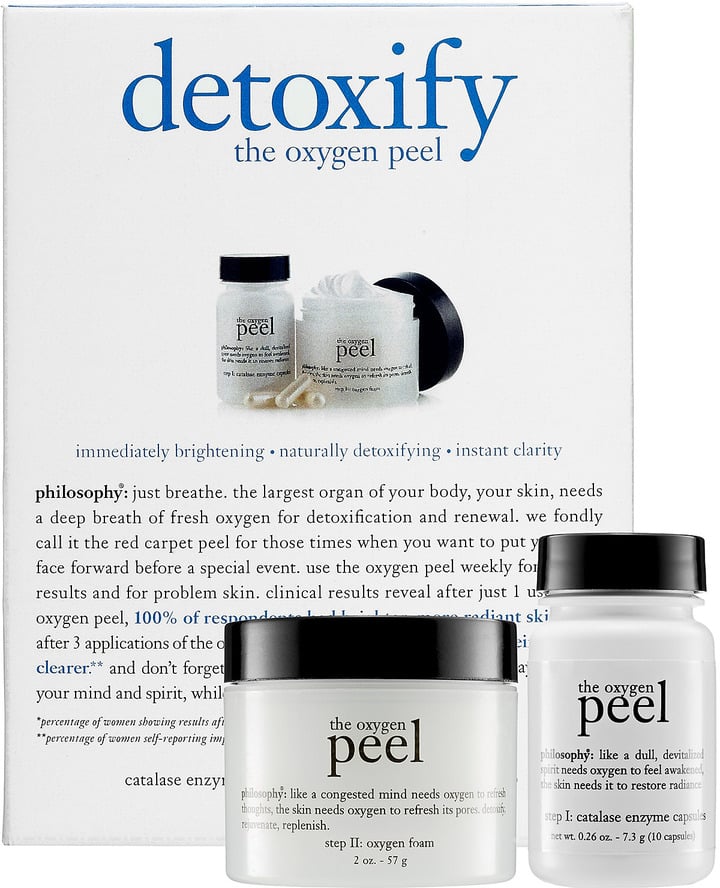 Follow Directions
Tip: The biggest mistake you can make when using a peel is not following the directions. If the instructions say wait two minutes, five minutes won't give you any extra benefits. In fact, it could backfire and cause irritation. Even if it doesn't burn or tingle, it's still working.
If you have a big date coming up: Philosophy Detoxify Oxygen Peel ($59)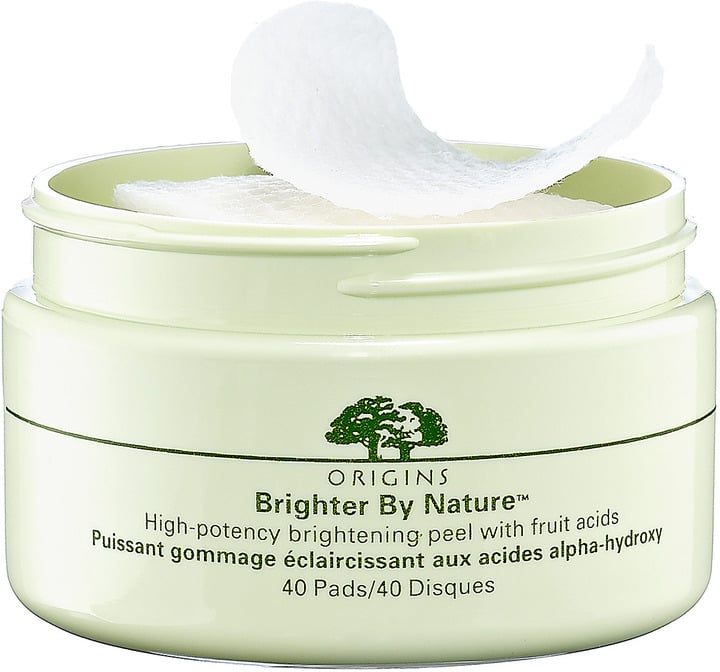 Enzyme Peel
Tip: When it comes to at-home peels, you have two options: enzyme or chemical. "An enzyme peel relies on fruit enzymes to help strip away the top layer of dead skin cells," explained Wechsler. This can be considered the gentler approach of the two methods.
For the nature lover: Origins Brighter by Nature Peel With Fruit Acids ($40)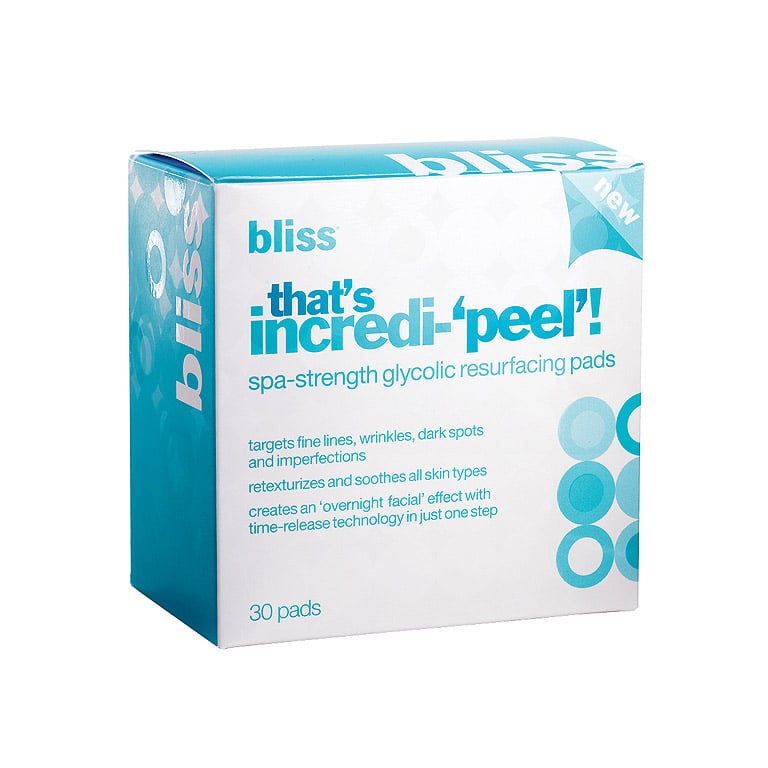 Chemical Peel
Tip: "The acid peel uses acids like alpha hydroxy acid or glycolic acid to remove dead skin and may be slightly more intense on the skin," said Wechsler. If an enzyme peel is too tame, opt for a stronger acidic formula once you've gotten the OK from your dermatologist.
For a one-step solution: Bliss Incredi-Peel ($49)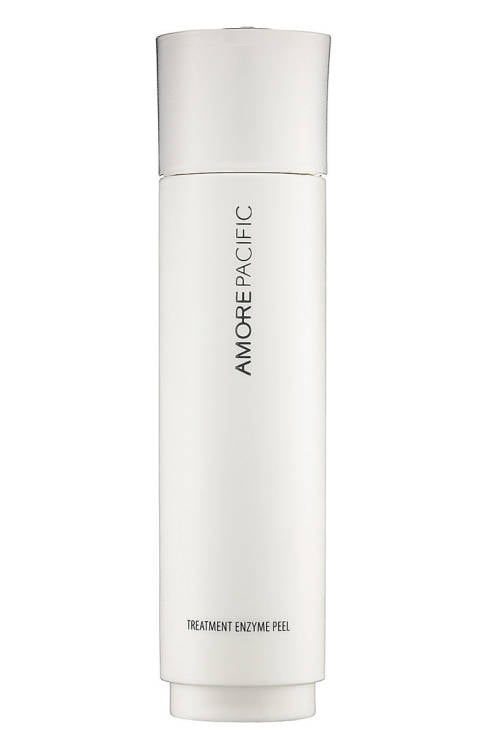 Know Your Acids
Tip: How should you choose between all the acids out there? Dr. Wechsler broke it down by skin type. Oily skin should stick to glycolic formulas, dry skin can benefit from a peel with alpha hydroxy acid, and acne-prone should look for glycolic, salicylic, and lactic acids on the ingredient list.
If the phrase "chemical peel" scares you: Amore Pacific Treatment Enzyme Peel ($60)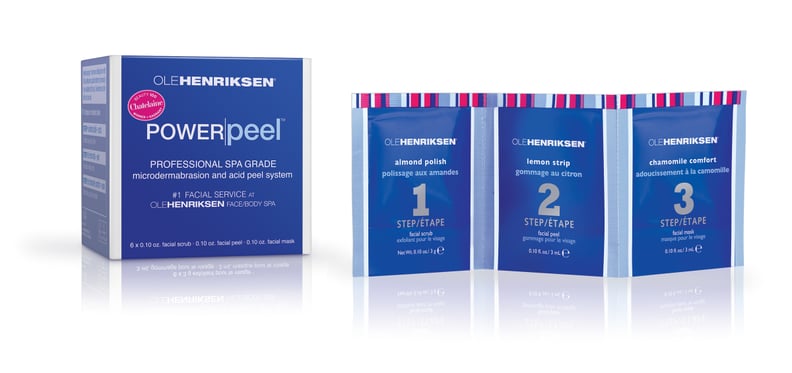 Beware the Sun
Tip: Did we mention that the sun and peels don't play well together (see slide three)? "After a peel, you should avoid direct and strong exposure to the sun as this may cause burning," Wechsler said. If you must go outside, make sure to apply a broad-spectrum sunscreen with SPF 30 or more.
For the woman with minimal skin care products: Ole Henriksen Power Peel ($45)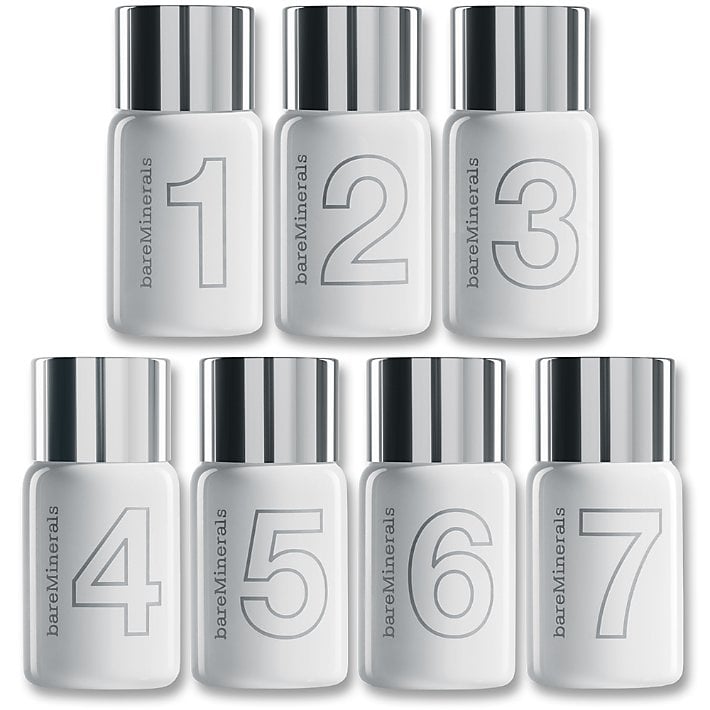 The DIY Option
Tip: Still not convinced? Wechsler revealed her favorite DIY exfoliating recipe. "Make your own at home by taking one cup of sugar, a few tablespoons of oil (like olive, almond, or even safflower), and a few teaspoons of lemon or orange zest or an essential oil like lavender to add a scent. Scrub on face with warm water to help slough off dead and dull skin cells. Moisturize afterwards."
If you're in need of serious exfoliation: BareMinerals 7-Day Skin Detox Brightening Peel ($75)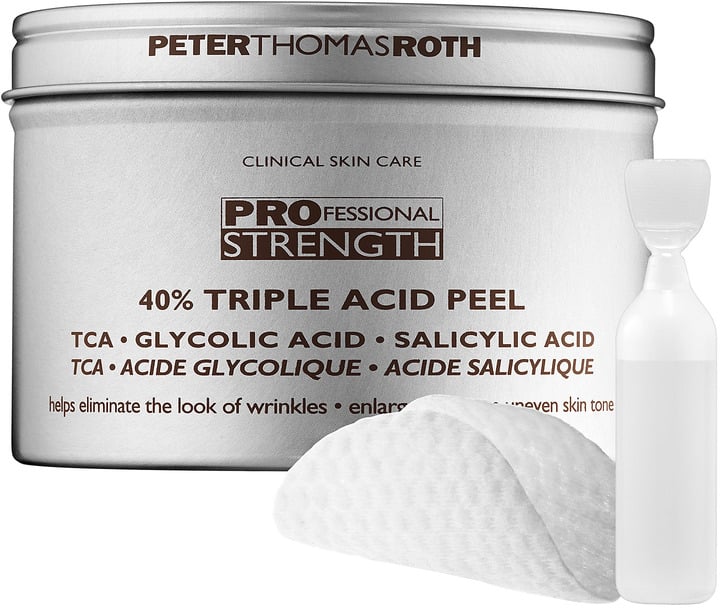 Talk to Your Dermatologist
Tip: Did your first peel experience end up in a red, blotchy mess? Don't panic. See your dermatologist ASAP. You should also consult a professional before you apply to make sure the ingredients mix well with your other skin care treatments.
For a professional-grade treatment: Peter Thomas Roth 40% Triple A Peel ($88)