Honest x Vanity Planet Aria Facial Steamer Review and Photos
I Tried Facial Steaming For 2 Weeks, and My Skin Has Never Looked Better
As POPSUGAR editors, we independently select and write about stuff we love and think you'll like too. If you buy a product we have recommended, we may receive affiliate commission, which in turn supports our work.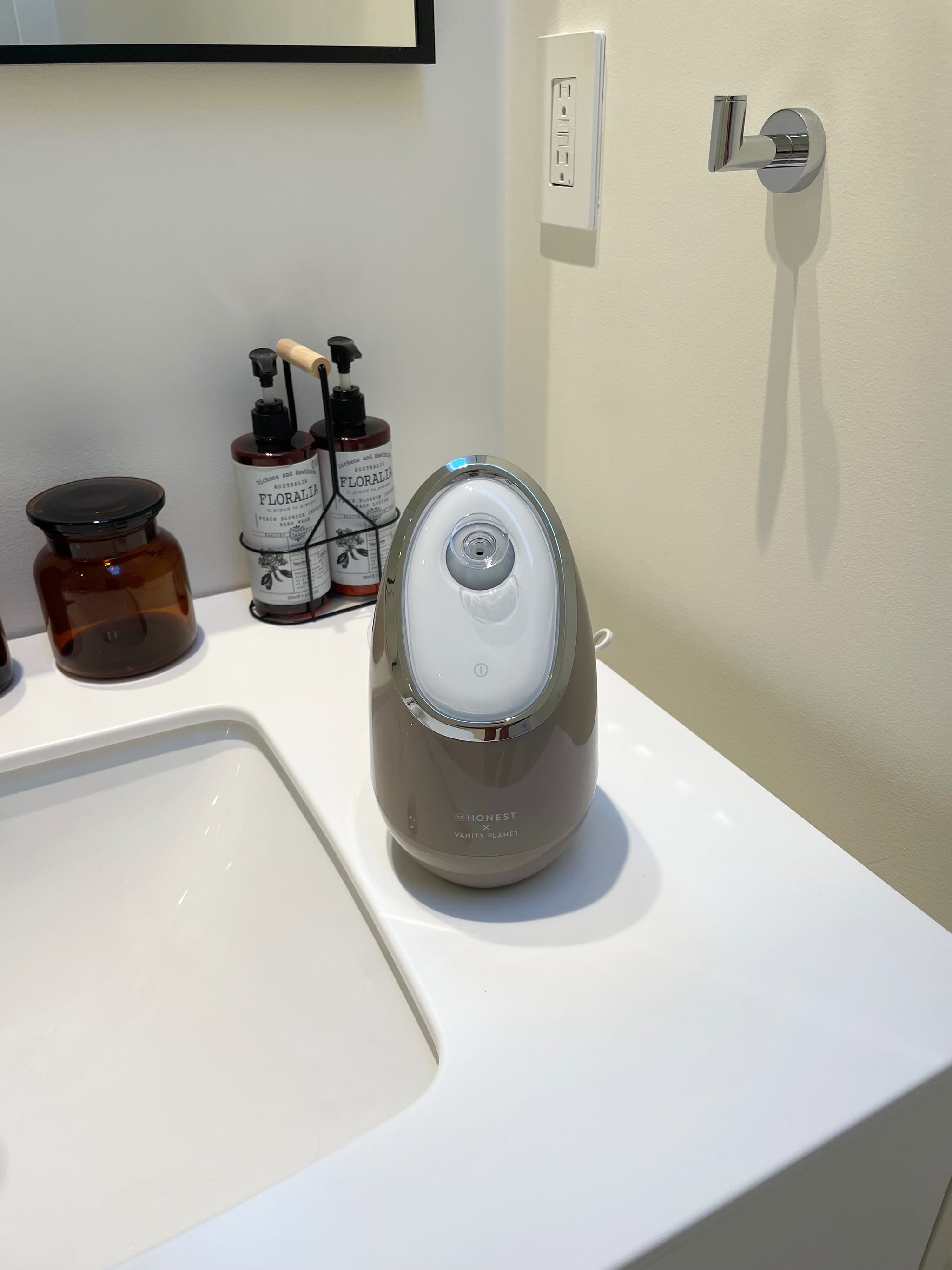 Honest and Vanity Planet recently released a new product called the Aria Facial Steamer.
There are many benefits to facial steaming, including cleansing the skin and boosting circulation.
One editor tried facial steaming for two weeks and was impressed with the results.
When I think about the most relaxing part of getting a facial, one specific moment comes to mind. I love the feeling of laying back under a warm blanket, closing my eyes, and feeling that first hit of warm steam from a facial steamer hit my skin. (The relaxing feeling is ruined shortly after when the esthetician starts extracting my blackheads, but good things can't last forever.) I've definitely tried to re-create the feeling from a facial at home, but I've been missing one key component: a facial steamer.
I've been contemplating trying out a facial steamer for a while because I've heard about all of the great benefits of using one regularly. According to Healthline, not only does facial steaming cleanse the skin, but it also promotes circulation, releases acne-causing bacteria and cells, and promotes collagen and elastin. Facial steaming also helps your skin better absorb skin-care products.
I have skin that rivals the desert in terms of dryness, so I'm always searching for ways to add more moisture into my routine. My skin's also acne-prone, so I also look for tools that can help my most loved products penetrate more effectively. All of the benefits I would get from using a facial steamer made the idea of purchasing one sound like a no-brainer, but one big thing was stopping me: the price tag.
I was looking for something affordable, but all of the facial-steamer options I had seen were upward of $100, and I wasn't sure if I would use one enough to justify such a high price point. Fortunately for me (and everyone else who is balling on a budget), Honest and Vanity Planet recently released the Honest x Vanity Planet Aira Ionic Facial Steamer ($49), and the price was well within my budget. Finally, the benefits of regular facial steaming would be within my grasp.
My package containing the Aira Facial Steamer arrived on my front porch at the best possible moment — about an hour before I would typically begin my "wind-down" routine. I decided to start getting ready for bed a little early, and I headed up to my bathroom with my new facial steamer in tow.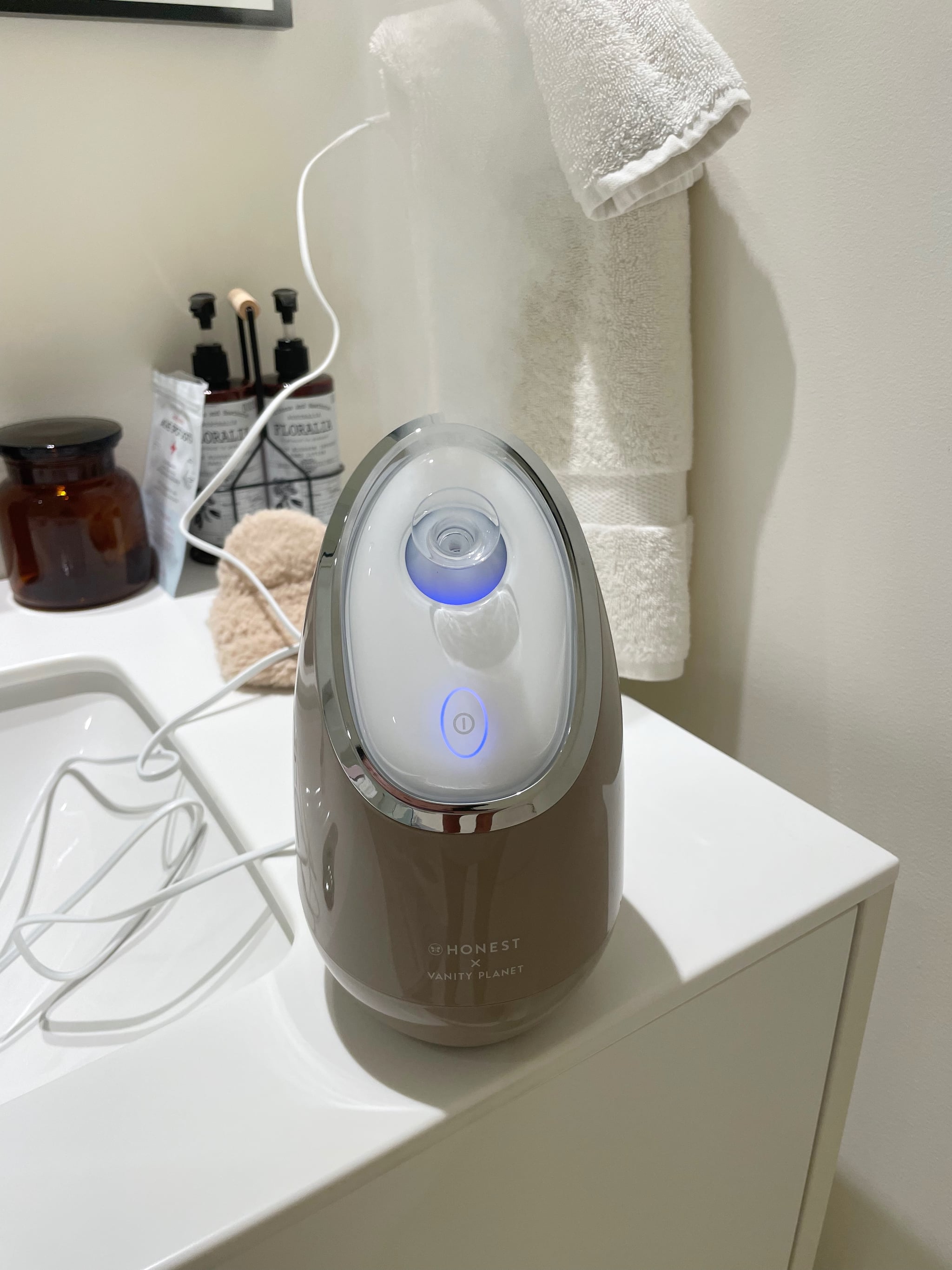 The directions say to position the Aira Facial Steamer on a flat surface, so the first time I used it, I placed it on my bathroom counter. The bottom of the device sports suction cups, which meant I didn't have to worry about it toppling over — a huge plus. I then removed the water tank, filled it with distilled water (this device uses distilled water only, no tap water), and inserted it back into the device.
Next, I washed my face, adjusted the Aira's nozzle to the height I wanted, and pressed the power button. It took about a full minute for the device to start pumping out steam, but as soon as it did, I was in heaven. Because this steamer is on the smaller side, I was surprised at how much steam came out when I was using it — although it's small, it definitely packs a powerful punch.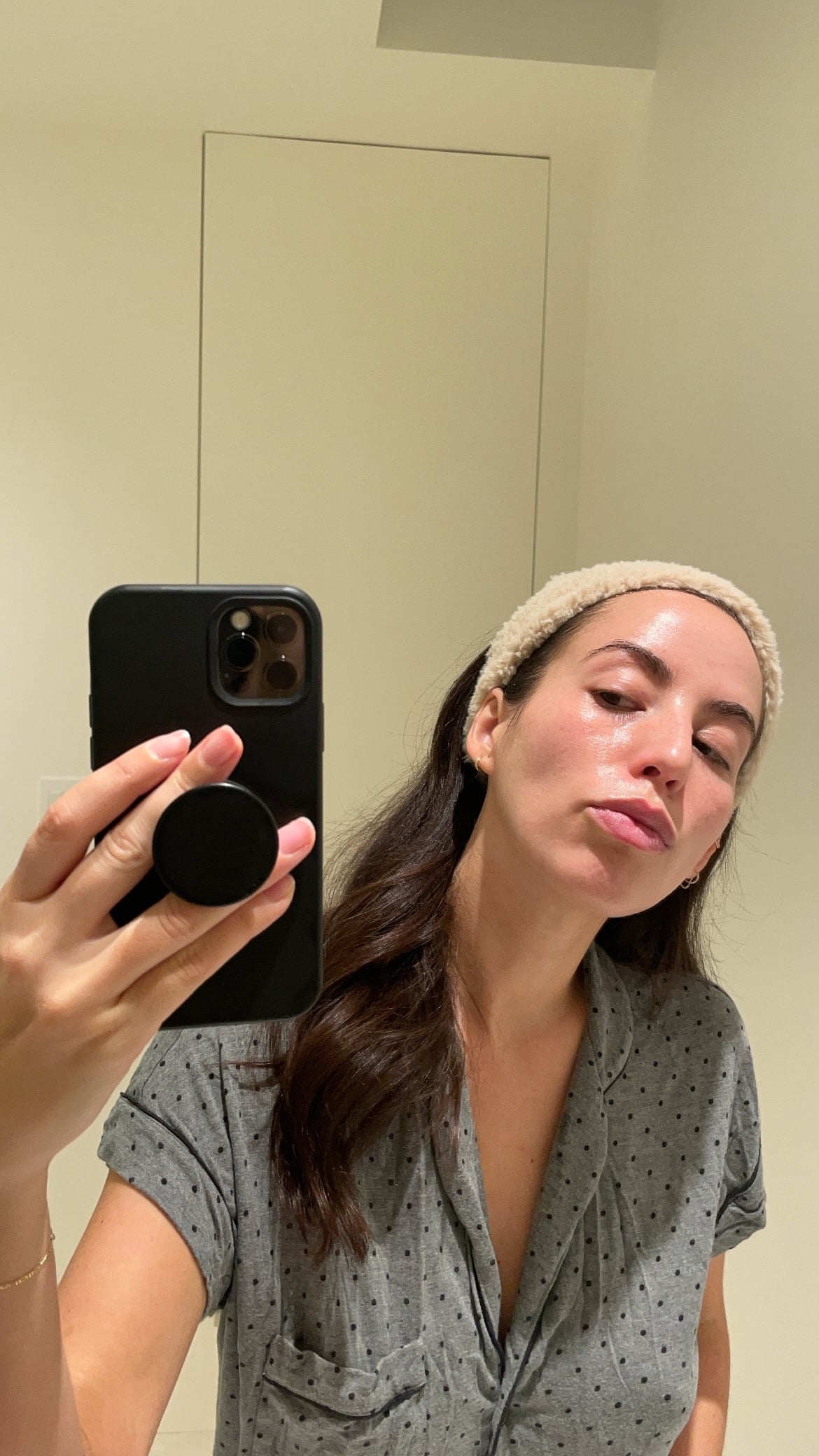 I had originally planned on crouching down in front of the steamer (my bathroom counters are about hip height), but as soon as I realized how relaxing the steam was, I immediately pulled up a chair so I could fully enjoy it. After 15 minutes of use, the device shut off on its own. (I'm very thankful for that feature, because my steam sessions have been so relaxing that I would probably live under my Aira's steam flow if possible.) I then washed my face with warm water and applied my favorite serums and moisturizers.
According to the directions, this product should only be used one to three times a week for a maximum of 15 minutes per steaming session. I've been using it twice a week for the past two weeks, and it's been amazing for my skin. Not only does my skin absolutely love all the extra attention it's been getting, but on the nights I've used my facial steamer, I've gone to bed with a glow. In the morning when I wake up, my skin feels supple and soft, and it looks more healthy on a day-to-day basis than ever before.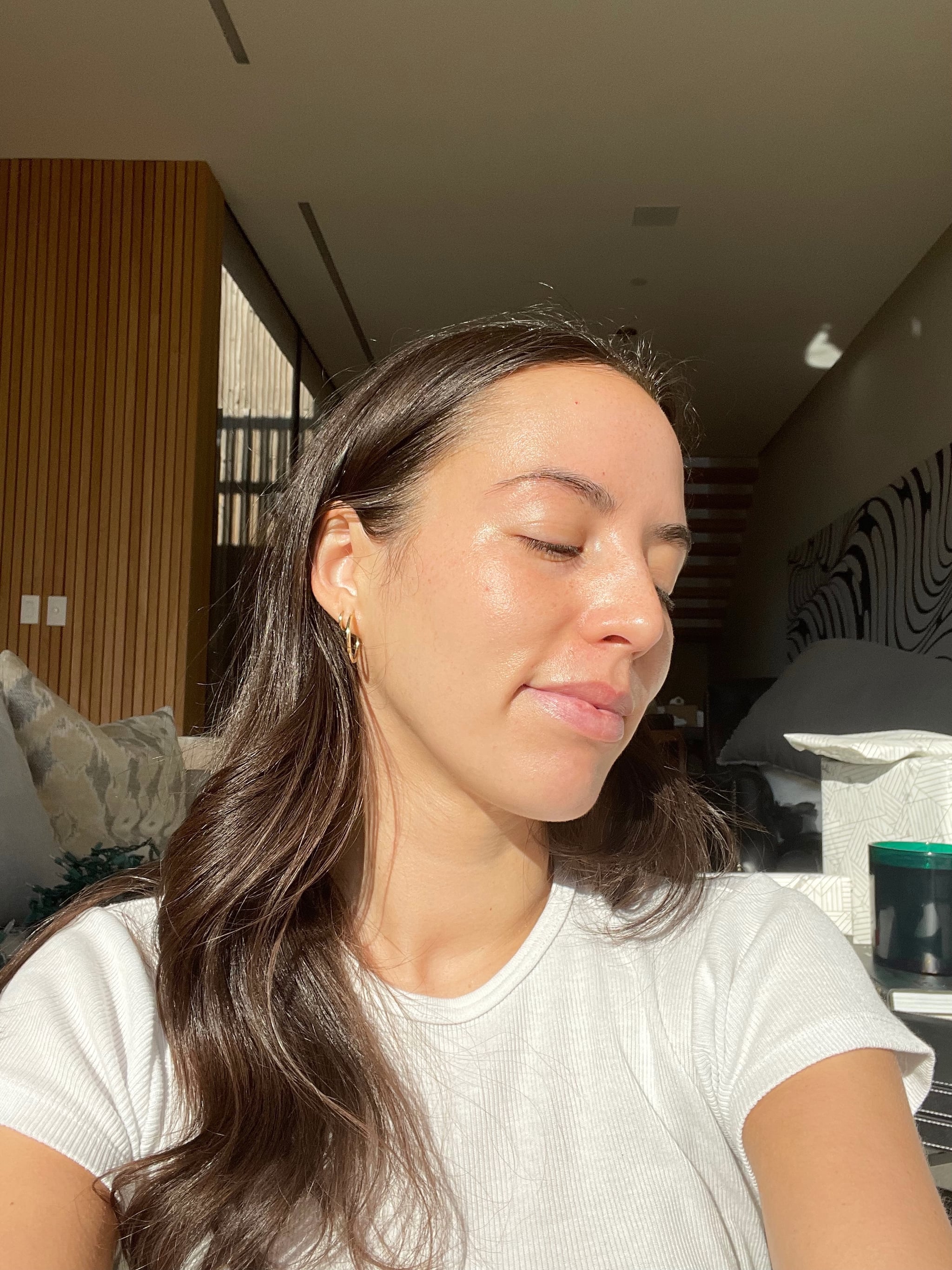 For me, the only con of this product is that you have to use distilled water in the water tank. Using tap water can cause limescale buildup within the device, which can cause issues later on down the line. You can easily make your own distilled water at home, but I happened to have a jug of it at my house, so I've been using that during my weekly steam sessions.
I have to admit, I wasn't expecting to love this steamer as much as I do. It's become an integral part of my nighttime routine, and I'm already dreading any time in the future I'll need to travel without it. (Note to self: check to see if they make this product in a travel size.) With a price tag of $49, in my opinion, this facial steamer is a total steal. It's completely upped my nighttime skin-care game, and every time I use it, I feel like I'm getting a pro-grade facial from the comfort of my own home.
Rating

Image Source: POPSUGAR Photography / Renee Rodriguez