Every editorial product is independently selected by our editors. If you buy something through our links, we may earn commission.
Just in: bobs, lobs, and all midlength haircuts are still hot fads for Fall 2016. It's also bangs season, ladies, because humidity is low, so you can layer and angle your hair up to your eyebrows. But don't worry, if you love long mermaid locks and voluminous curls, that's all still in style, too. We chatted with top international stylists to find that perfect back-to-school hairstyle.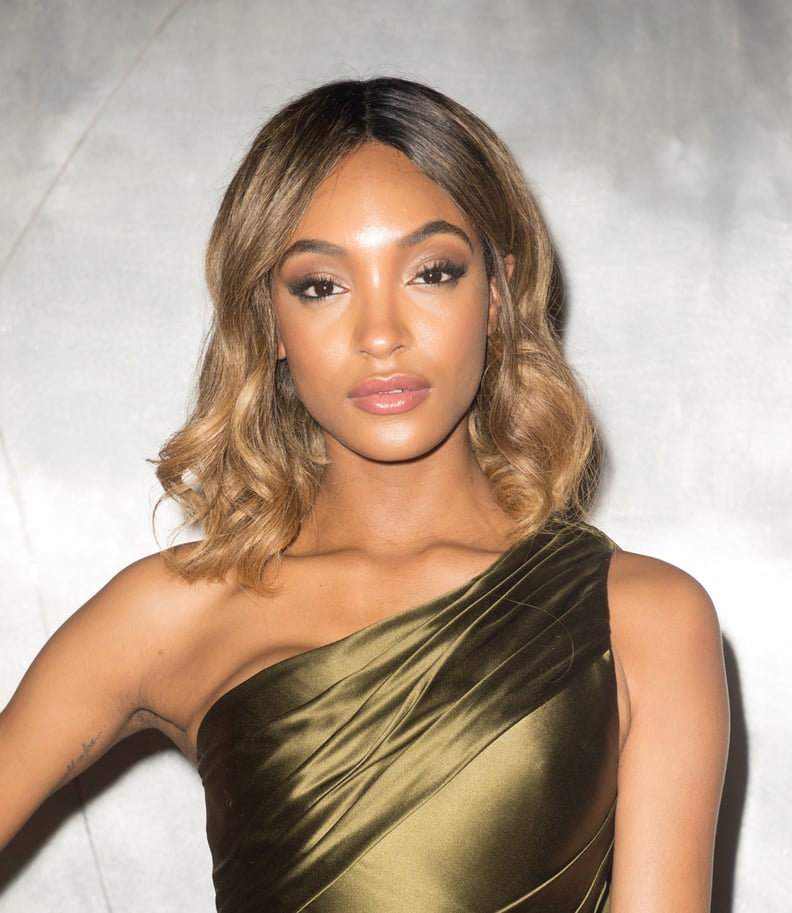 Single-Length Bob
The cut: Single-length bob
Description: "Short hair is here through the Fall," said Spoke & Weal founder Jon Reyman. "Whether you're maintaining or cleaning up your lob, or willing to take your hair up to the next level, a cleaned-up, single-length short cut is definitely working. Wavy, straight, or curly hair works great with this cut as long as density is managed."
What to ask for at the salon: "Ask for a one-length cut with movement," he advised. "Point to your shoulder or neck or chin to give your hairdresser an exact place you want your hair to fall. Don't be afraid! This is a strong, young, and feminine look that is here to stay through the season."
Styling tip: "This cut looks great natural with curly texture or can be blown out smooth with a bend." Reyman advises to stay away from round-brush blow-drying it or it may look a bit dated.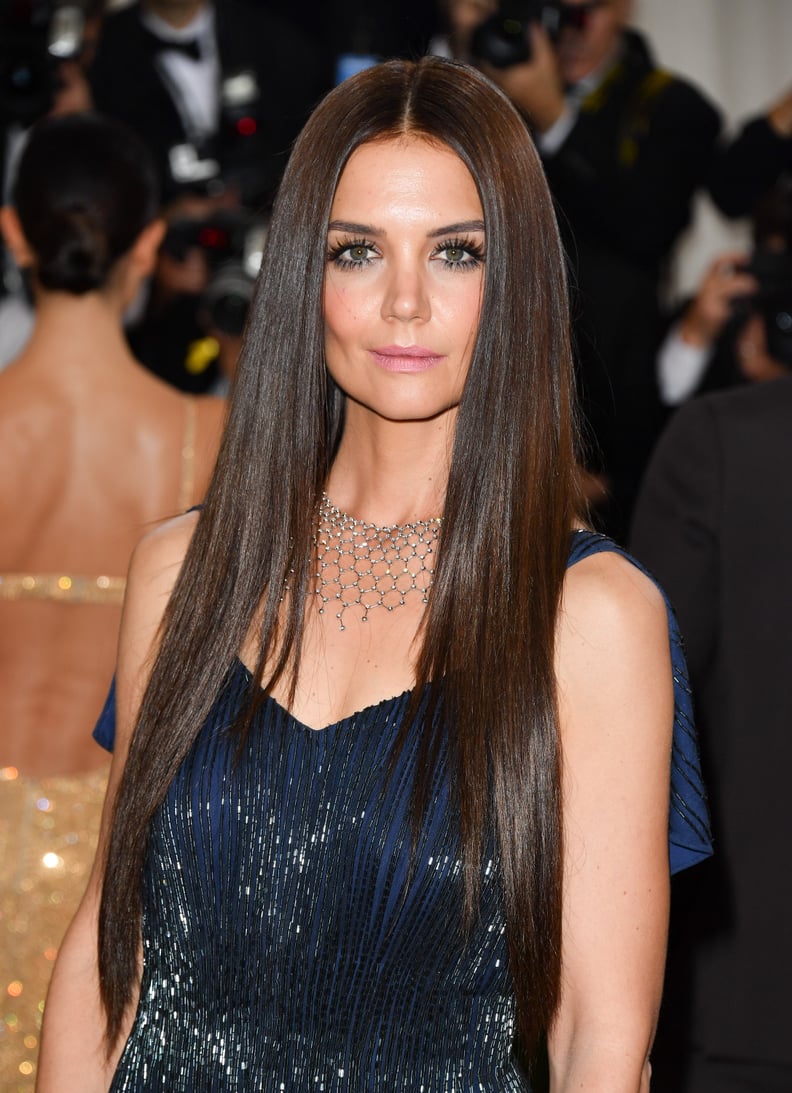 Long and Strong
The cut: Long and strong
Description: "Get rid of the straggling long pieces and blend in your layers so your hair flows together," Reyman explained. "Let the permitter (the edge of your hair) be as straight across as possible in the back and through to the front. You can still have hair that moves by point cutting and removing weight from the inside. Any texture works with this cut, just make sure it's not too dense, so manage density."
What to ask for at the salon: "Always bring images of something that visually reflects what you want," he said. "Ask your hairdresser to keep the perimeter strong and ensure the hair has some texture and movement. No heavy ledges!"
Styling tip: "Put some bend into the hair once straight to create some movement," Reyman advised. "Use a soft styling cream like Aveda Light Elements Texture Creme ($24) to create some movement."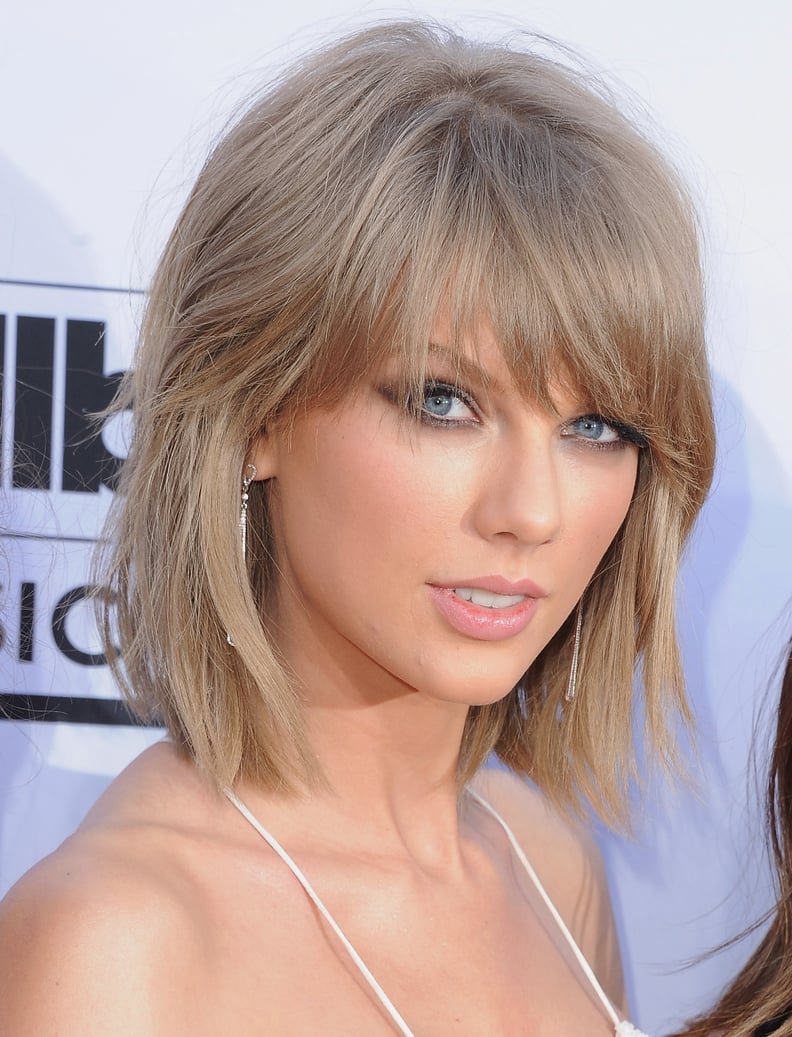 Textured Shag
The cut: Textured shag
Description: "This is a completely texturized midlength shag," explained Matt Fugate, Kérastase Paris consulting hairstylist. "The look has tons of layers and texture! I also love the addition of bangs because they help add a moment of toughness, but bangs definitely aren't a must for everyone. The point of this look is to embrace a touchable unruly texture that rules."
What to ask for at the salon: "When you're at the salon, ask for a razored, sliced, freehanded haircut that can be done both wet and dry to really create a customized cut," he advised. "When doing this look, I start with wet hair to create the outline and internal layer. I don't cut the layers around the face until the hair is dry though. This is a great haircut to just play with while you're cutting it, move the hair around, shake it, and twist it into different shapes."
Styling tip: "When styling, apply mousse throughout the hair and power dry," he said. "To do this, flip the head over and blast the mousse throughout your hair. I like to opt for a soft mousse like Kérastase Discipline Mousse Curl Idéal ($36). Once you have the hair 50 percent dry, then start spraying in your favorite leave-in conditioner to control the midlengths and ends. Now, you can shake the hair dry and twist and scrunch. There is honestly no wrong way here! Just avoid a brush. This haircut should be styled with your hands. To finish, use a volumizing powder spray like Kérastase V.I.P ($36)."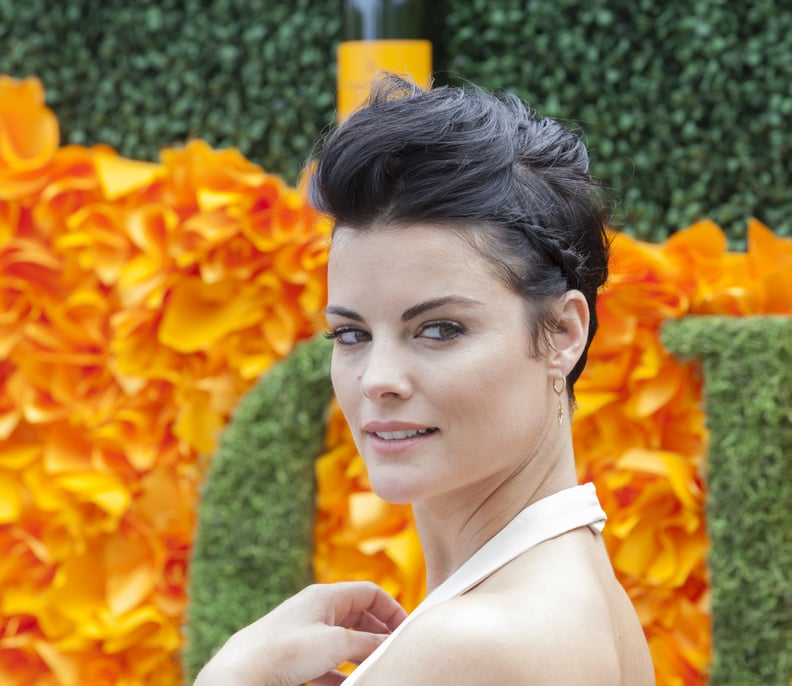 Blind Bob
The cut: Blind bob
Description: "This isn't a bob and it isn't a pixie . . . so it is an in-between perfection," Fugate said. "It can be messy, sleek, voluminous, or even faux-hawked! It is a bob that is shattered at the jawline and then deconstructed by debulking the underneath so it doesn't appear layered. Rather, it just appears loose and undone."
What to ask for at the salon: "For this look, cut the hair at the most flattering part of the face," he advised. "It can be as short as by the cheekbone or as long as right below the jaw/at chin. Then, once you have your length, have your stylist grab their thinning shear and start scooping the weight out from the nape and over the ears. Make sure to leave the top long. The top can be point cut into in order to distress the weight, but it shouldn't be layered or else it will come across a little frumpy."
Styling tip: "Use your head shape to dry smooth with a cream like Kérastase Styling Crème de la Crème ($38) to create sleek and chic or use a Mousse Bouffante Luxurious Volumizing Mousse ($42) and flip the head over and power dry. Then, twist pieces up to make a sexy messy 'do or on an off day twist up the length into a rocker faux-hawk moment."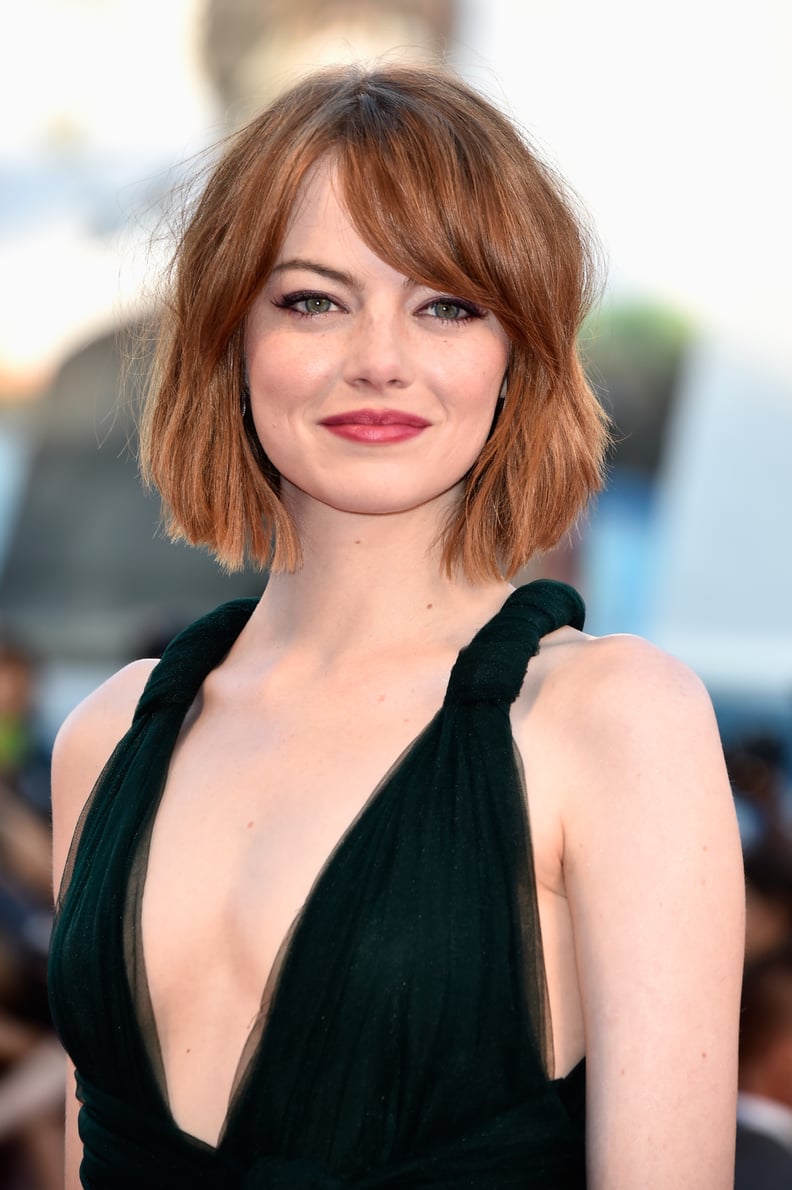 Textured Blunt Bob
The cut: Textured blunt bob
Description: "This is the perfect haircut for the girl who loves her hair to look full, textured, and purposely messy without piecing out her ends," said Butterfly Studio Salon stylist Danielle Allyson. This cut is purposely cut shorter in the back and longer in the front to hug your shoulders and give you style with maximum longevity. The perfect length is between your chin and collarbone, allowing you to easily wear your hair up and put it back into a ponytail."
What to ask for at the salon: "Tell your stylist you would like a longer bob that is blunt on the ends but very layered," she explained. "Length in front should be near the collarbone."
Styling tip: "If you have wavy/curly hair, allow your hair to air-dry with a moisturizing cream and simply twist your hair away from your face," she said. "Allow hair to dry completely. Then use a curling wand to simply encourage and/or define your curls. Shake hair out and apply Oribe Dry Texturizing Spray ($22) to your roots to give your hair body, definition, and flexible hold."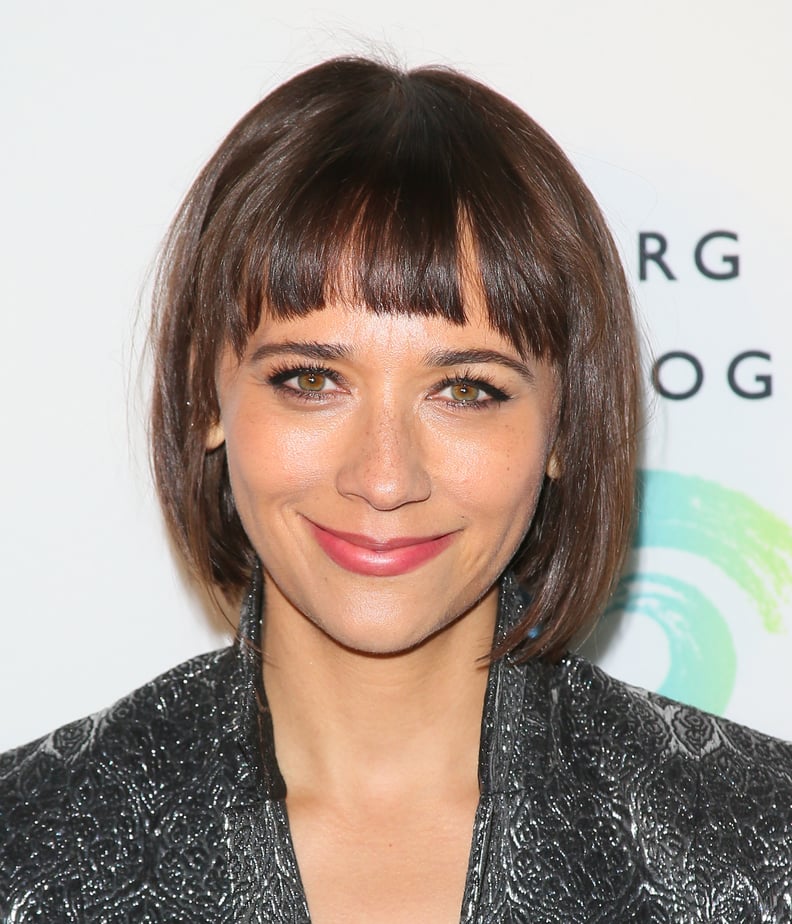 Sleek Bob With Bangs
The cut: Sleek bob with bangs
Description: "This style is for the woman who is looking for a sleek and sophisticated look, while embracing modern trends," Allyson said. "Bobs and bangs are perfect changes for the Fall. With the weather becoming cooler and humidity subsiding, this is the ideal time to rock bangs and shorter hair. Styling is less of a fuss during this time so it's the perfect opportunity for choosing something more polished."
What to ask for at the salon: "Tell your stylist you want a blunt bob that hits right at your chin or right below," she noted. "Ask him or her to add a fringe that has the right amount of texture and which frames your face."
Styling tip: "Get your favorite blow dryer and hair oil/serum, such as Oribe Gold Lust Nourishing Hair Oil ($52), for heat protection, smoothing, and extra shine," she advised. "Blow-dry your hair straight until sleek, and make sure to really polish your ends. To help ease the struggle of cowlicks in your bang area while blow-drying, simply place the concentrator of your blow dryer down and direct over your fringe, moving right to left with your hand or comb, removing the cowlicks. This allows your fringe area to lay flat. To add more shine to your hair once your blow-dry is complete, add a pea size of the serum to your ends."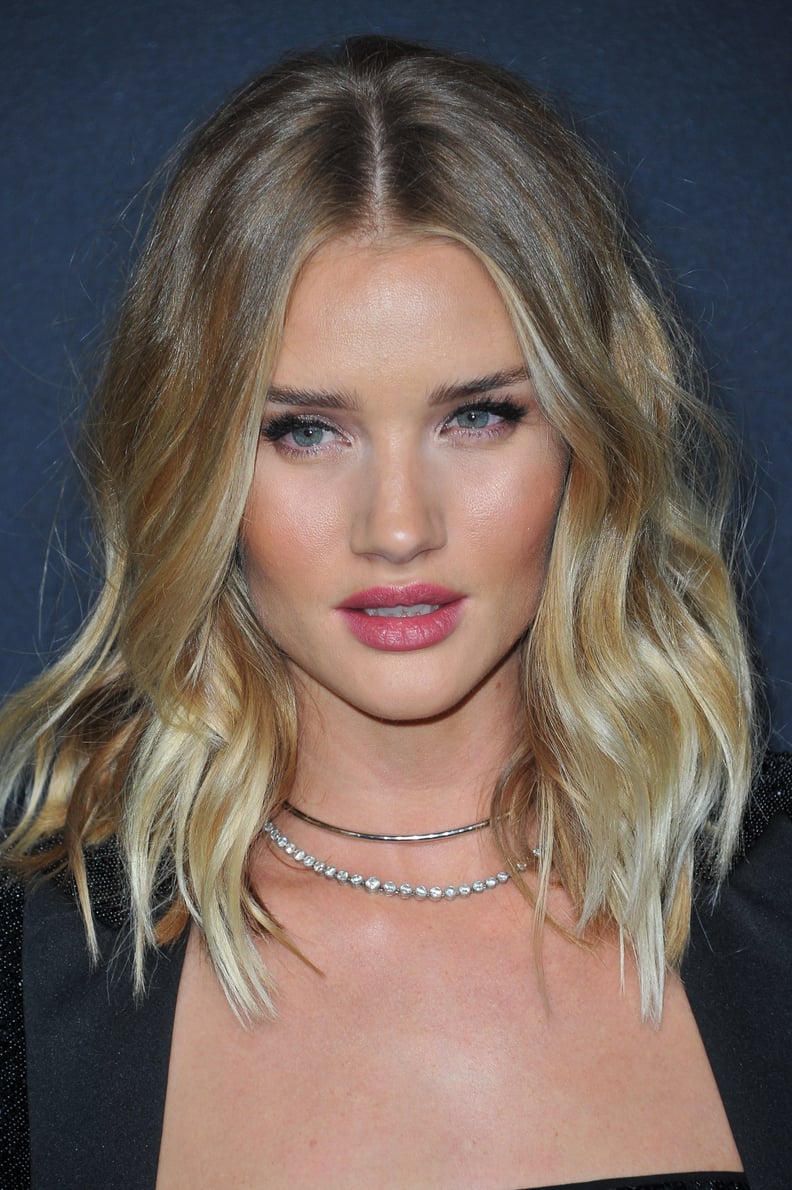 Disheveled Midlength
The cut: Disheveled midlength
Description: "This cut is little past collarbone with lots of texture and slightly shorter in the back," said John Barrett NYC stylist Dhiran Mistry. "It is ideal for people with slight wave in the hair, which makes styling less effort. The layers will influence the natural wave to come out more."
What to ask for at the salon: "Ask for a longer bob that is slightly asymmetric," he explained. "It should have round-shaped layers and lots of texture through the ends. It needs to look choppy and piecey. This helps ensure it will style properly and encourages the curl/wave, since you're removing weight from the ends."
Styling tip: "Use a sea salt spray or prep spray, such as Bumble & Bumble Surf Infusion Spray ($29) or Shu Uemura Depsea Foundation ($33). Dry the hair, scrunching it if there is a natural wave. Then using a wand or curling iron, alternate curls to create more of a natural piecey movement in the hair. Always leave the ends a little straighter."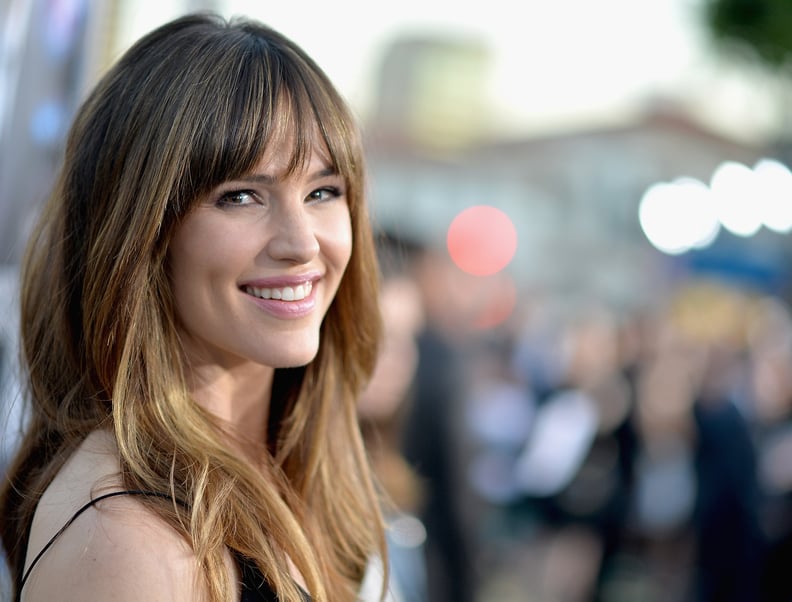 Shaggy Bangs
The cut: Shaggy bangs
Description: "Long piecey bangs are ideal for people who want effortless styling and to make hair look thicker and more fun," Mistry said. While it definitely has a cool factor, it does take some styling and may be difficult if you have curly hair.
What to ask for at the salon: "Say that you want lots of layers all over, especially in front," he noted. "Cut off all the Summer damage from the ends, too. Add on a fringe that hits the eyes, not much wider than the ends of the brows, but thinned out."
Styling tip: Start by adding a volumizing spray or mousse, Mistry advises. Blow-dry the product into your hair while your head is upside down to get max volume. "Bangs should be blown down from above and let them fall into place," he added. "Roll a brush through them to get a bit of root lift." Curl with a wand or curling iron to create more movement through the ends, alternating sections to create a more natural effect.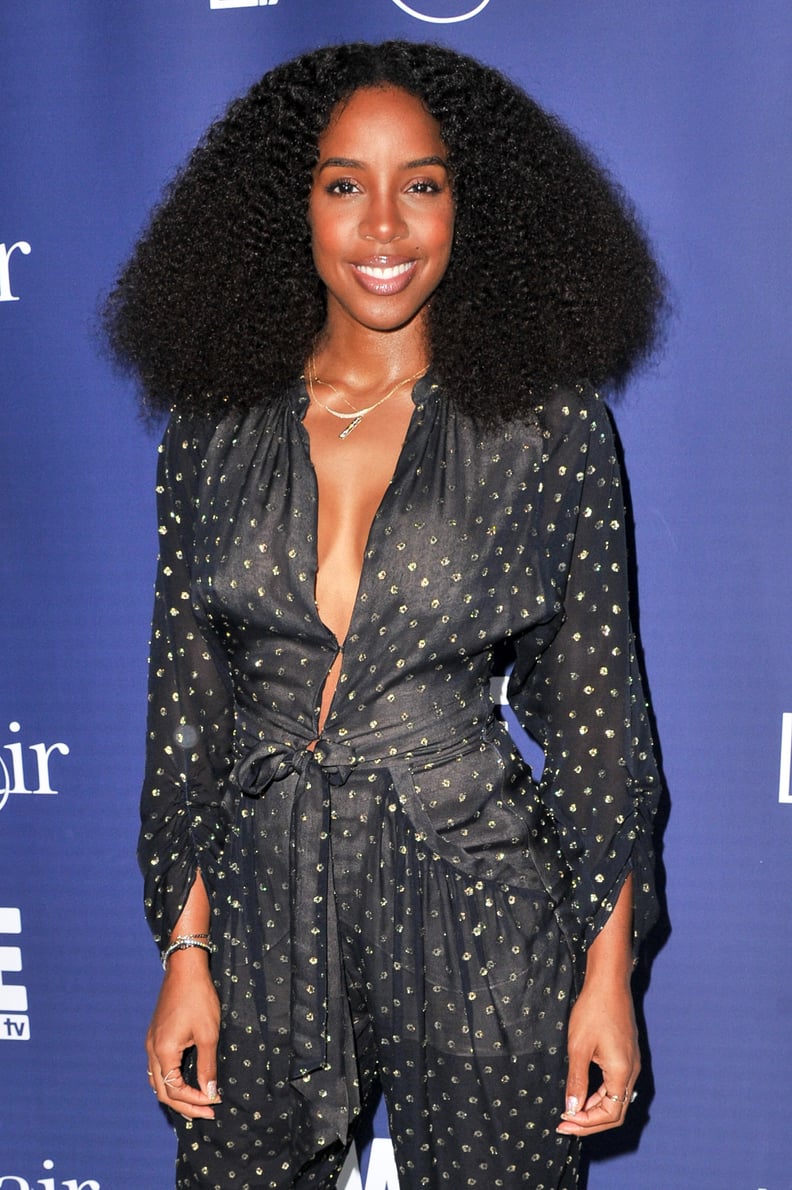 The Water Drop
The cut: The water drop
Description: This look is featured around long, layered curls. "It still shows shape, so you don't look like a Christmas tree," explained Sergio Delgado, senior stylist at Devachan LA. "But keep it heavy and more tamed. Take just enough weight out of your curls to round out the bottom. Create a softer look that still frames your face."
What to ask for at the salon: "Tell your stylist you want to preserve your length but still have shape," he said. "Ask for the shortest bits of face framing to sit no higher then your chin, and that helps create a visual guide for your longer layers."
Styling tip: "Because the layers are longer, you don't want to use such heavy strong-hold products. The weight of the hair will help. Style with a good cream-based product such as DevaCurl SuperCream Coconut Curl Styler ($28). Try to air-dry as much as possible. Play with different side or center parts, and watch how the shape changes! For a bigger look, use a light gel such as DevaCurl Light Defining Gel ($44), diffuse, shake, and embrace your volume!"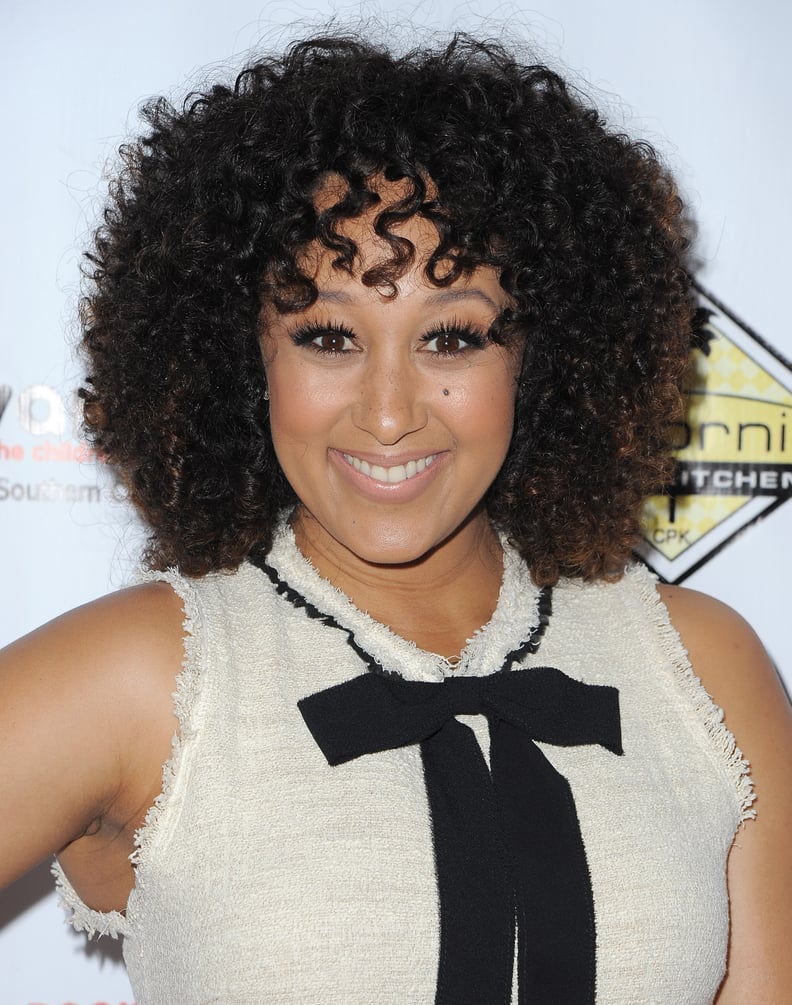 Curly-Girl Shag With Swag
The cut: Curly-girl shag with swag
Description: "This features lots of volume, with a heavy fringe to either push to the side or wear forward," Delgado said. "Use heavy cream and tame it down, or mousse it up and funk it out! This cut works for our tighter curls and women who like to wear her hair with a little drama."
What to ask for at the salon: "Ask for a heavy shag with lots of face framing, keeping the bangs on the longer side to have versatility with them," he noted. "Keep length but rounded in the back. There should be a slight disconnection from bang to sides, keeping movement and volume even all around."
Styling tip: "Use products with a good strong hold to support the volume and keep it in place, like Devacurl Frizz-Free Volumizing Foam ($26) followed by the Devacurl Ultra Defining Gel ($44) for maximum shine and control. Apply products and diffuse. Shake out and have fun with it!"