Lady Gaga Congratulates Hairstylist For Oscar Nomination
The "House of Gucci" Oscar Nomination For Hair Almost Didn't Happen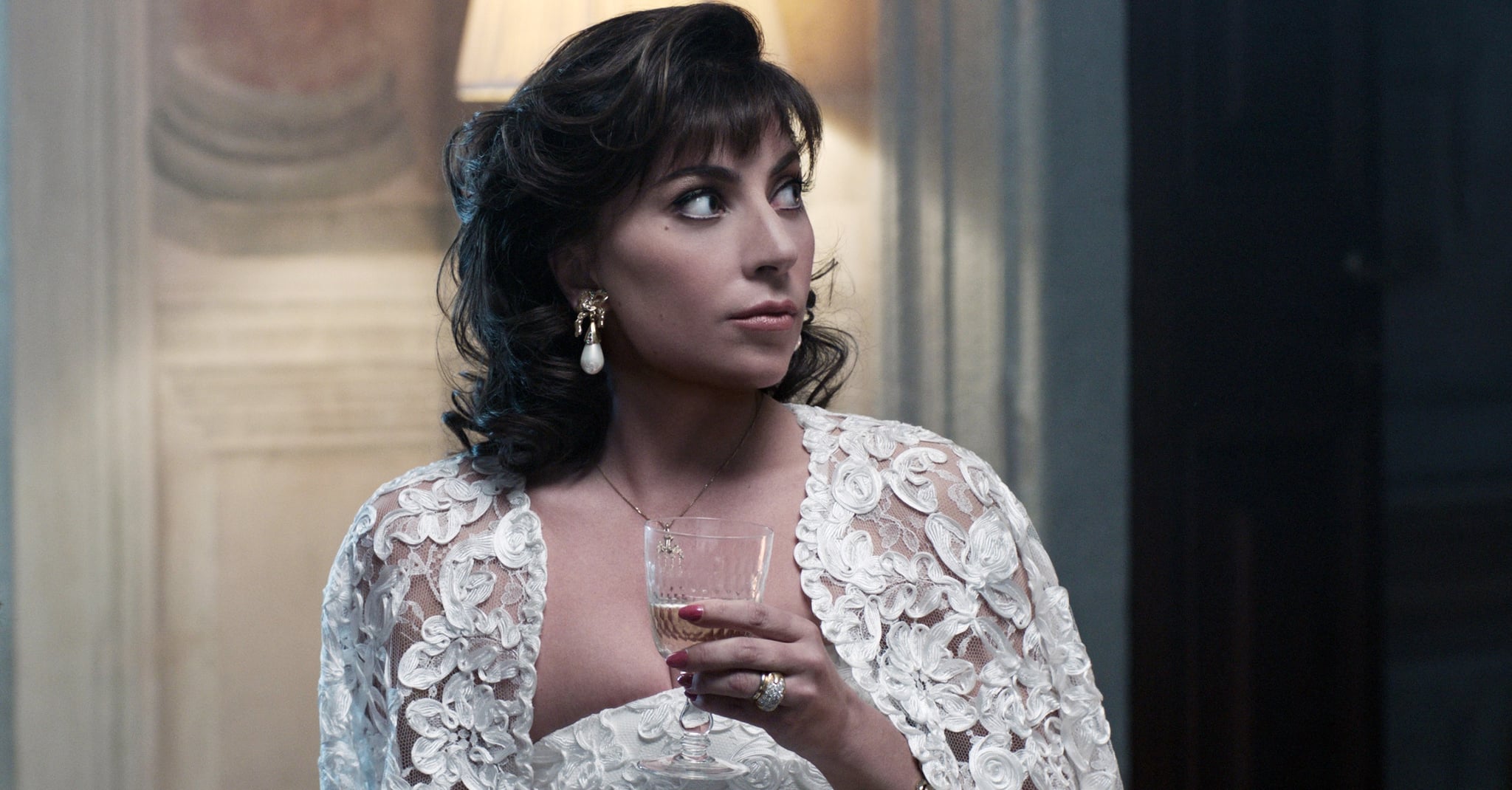 Image Source: Everett Collection
The 2022 Oscar nominations were announced on Feb. 8, and Lady Gaga is proud to see a close friend receive the credit he deserves. The multihyphenate star gave her longtime hairstylist and "brother," Frederic Aspiras, a shout-out on Instagram for earning a nomination in the hair and makeup category for his work on "House of Gucci."
"I could not be happier for a man I call my brother, who I've worked with for the last 15 years, @fredericaspiras, for his nomination in Makeup & Hairstyling for House of Gucci. Frederic was magical, precise, and dedicated months leading up to shoot and during filming," reads Lady Gaga's caption accompanying a black-and-white photo of the pair.
For the film, which hit theaters in November 2020, Aspiras created 10 wigs to help Lady Gaga transform into Patrizia Reggiani. Filming took place over nine months, during which Lady Gaga wore over 50 different beauty looks in total — it was a production of epic proportions, but it almost didn't happen.
"I spent six months doing the forensics of hairstyles for 10 wigs," Aspiras tells POPSUGAR. "Then, before filming, when we were doing all the screen tests and whatnot, I came prepared with all 10 hero wigs — a new hairstyle for every major scene — and Ridley [Scott] said, 'Oh, you know what? We only need two wigs. We move too fast, it's hard to pace them.'"
After much convincing, the director changed his mind, and they moved forward using all 10 wigs. "Do you know how nail-biting that was? In the early '80s when she had that big perm moment, when she says, 'Father, son, and the House of Gucci,' that almost didn't happen. But I am truly honored that [Scott] respected and he trusted me to live out my hairstyling fantasies," Aspiras says. To think, the hairstyles that earned him his Oscar nomination almost didn't happen.
"This is so wild! I'm so proud of everyone involved in this film! Thank you @bafta for the #HairandMakeUp nomination!! What a honor and truly so grateful to be recognized for the amazing work in this film," reads Aspiras's Instagram caption reacting to the news. On hers, Lady Gaga went on to say, "He's a living genius and Freddie, we are all so grateful to just even be near your talent, creativity and generosity of spirit."
The 2022 Oscars take place on Sunday, March 27, on ABC, so be sure to tune in then to see who wins.