I have spent the past 12 years of my life being a professional makeup artist. Much of my work is in the field for editorial and bridal work, and many of my days are spent in stores working as a regional artist for Laura Mercier and IT Cosmetics. No matter where I am, women feel the need to lie about their daily skincare and makeup routines. I will never understand why they do it.
When I touch their face and it feels like sandpaper, and I ask "Do you moisturize?", essentially what I am saying is: "You don't moisturize, and you should." When they lie and say "YES! Every morning and night!" I know that they are lying, and they know they are lying. So what's the end game here?
Women lie about the makeup brushes that they "have at home" that they "don't need." They lie about the "eye creams" that they use on their very weathered eyes. They lie about the primers that they claim to use daily but their "makeup just won't stay on!"
I don't really care what you do at home. I am trying to help. By lying to me, you are only hurting yourself.
So here is my PSA: stop telling these seven lies to your makeup artist, and you will find your trip to the cosmetics department more enjoyable!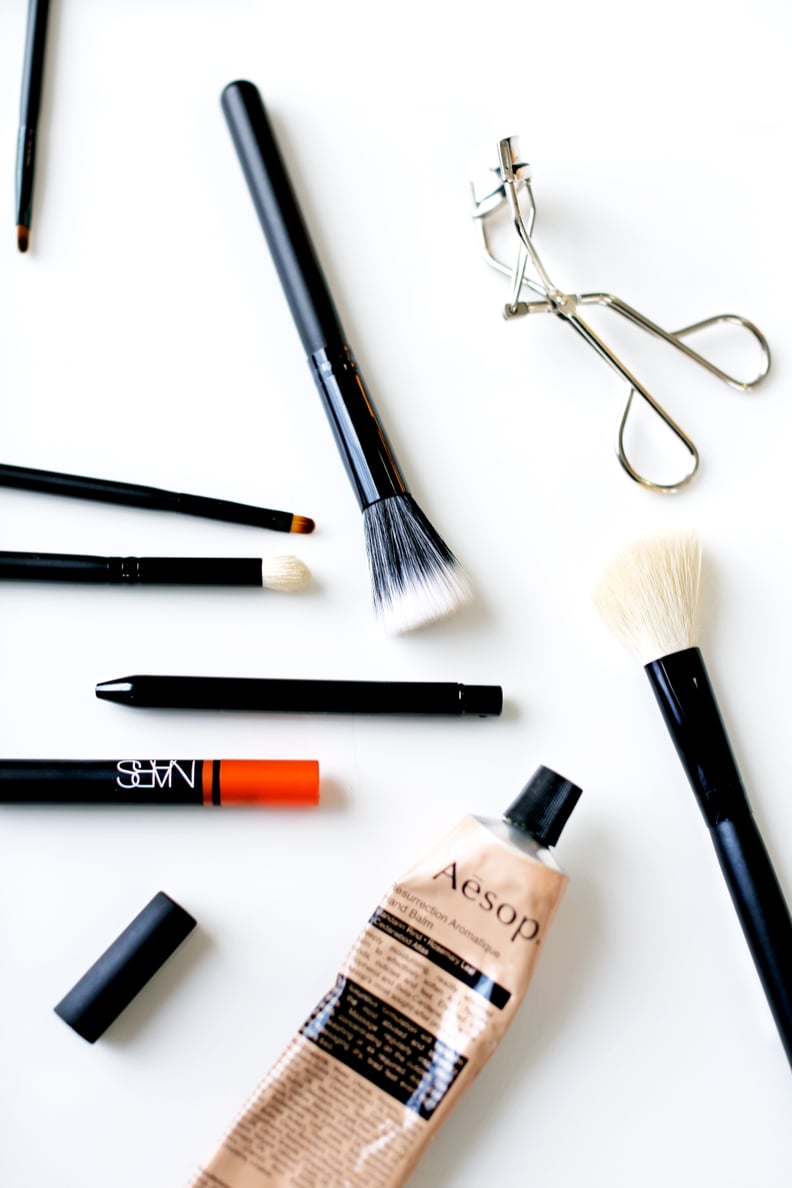 Lie #1: "I have a ton of brushes at home."
You just told me that you use mostly drugstore foundation, you don't seem very into makeup at all, and you balked when I told you the foundation I put on you was $48. Now I am expected to believe that you have hundreds of dollars of brushes at home just collecting dust?
Brushes will always make my job, and your job at home, easier. They save you from wasting product, and they help smooth makeup beautifully onto the skin, so that you will be happy with the results. Often women do not want to invest in expensive brushes, so they lie and claim to have them somewhere at home.
A better way of handling this is by admitting that you do not want to make the investment into brushes, so that your artist can teach you how to apply foundation with sponges or make suggestions for less expensive brushes that might help you. Otherwise you will go home and be stuck with a bunch of makeup with no way of applying it!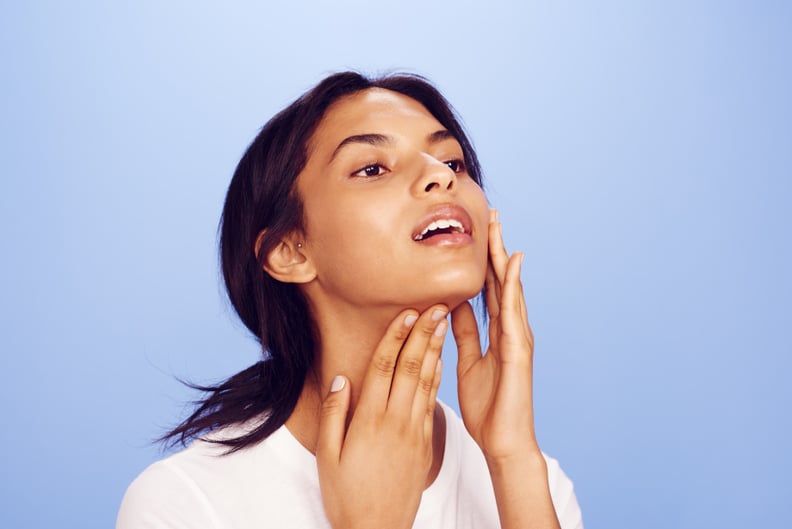 Lie #2: "I moisturize twice a day."
I always ask my clients about their skincare routines. I do this because I want to make sure that they have healthy skin, as applying makeup on top of unhealthy skin is never easy. Most people will immediately tell me they have a great moisturizer that they use twice a day. When I ask if they are happy with it, the client always says "Yes." I will find out if they are lying the minute I touch their face.
If your face feels rough and dry, then I will say, "Either you aren't using it regularly or it's not working for your skin type." Then, we can talk about a better option.
Often women who are shopping for a new foundation or a new blush don't want to talk about skincare because they don't want to be stuck buying a $65 moisturizer when they planned on spending much less.
It is always best to be honest about your skincare routine. I can offer samples and suggestions to get your skin where it needs to be, and I always recommend investing in a good skincare routine and getting a drugstore blush or bronzer until your skin is where it needs to be.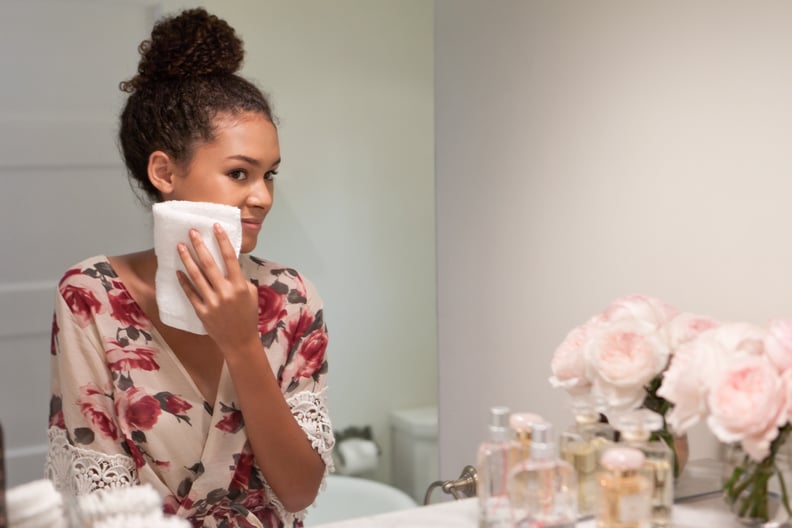 Lie #3: " I always take my makeup off at night."
No, you don't. I can see yesterday's mascara on your cheek! I will never know why you all lie about this. I don't care or judge women who fall asleep before doing what they are supposed to do. It happens to the best of us. It's always best to admit that you are not great at removal, so I can choose products that come off easily with warm water or figure out a one-step cleansing process that will work best with your lifestyle.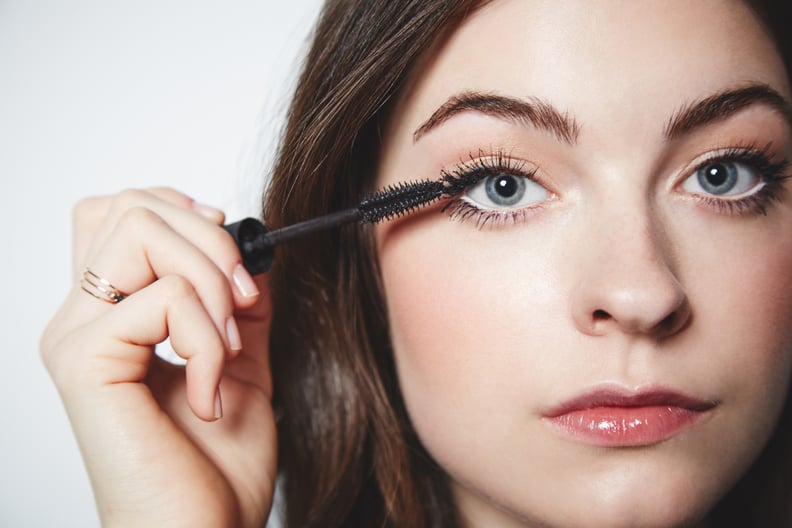 Lie #4: "My mascara is brand new!"
Really? Because mine's not, and I have a stockpile of 10 to 20 at all times, and I know better. Yours is flaking all over your face, so I am going to guess that either it's old or it's not a good formula for you — so either way you need a new one.
Don't feel on the defensive when your makeup artist suggests a new $32 Chanel mascara. She is offering you the very best option that she loves, but you can always admit that you don't want to spend a lot on mascara, and that you love your Great Lash from the drugstore.
No good makeup artist will argue with that. However, you should definitely be conscious of how old your mascara is. It is a breeding ground for bacteria after three months, and chances are it is pretty dried out by then anyways. Treat yourself to a new one quarterly to avoid trouble.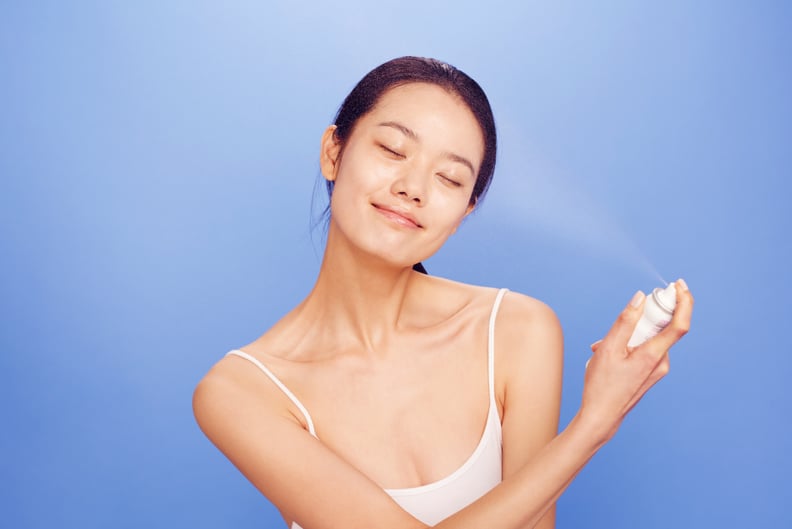 Lie #5: "I prime and set my makeup, but it won't last!"
Maybe you really do. For some women who are prone to oiliness, lasting makeup is a real challenge. However, most women that claim their makeup is gone in hours haven't taken the proper steps to prime their skin and set their makeup with the best products for their skin type.
Before you shrug off your makeup artist's suggestions for primers and setting products, be open to trying different things. Often one or two primers that work for the masses won't work for you, so keep trying until you find that one product that ensures your makeup will last the day. It will be well worth the effort and money when you find that you don't need to touch up your makeup halfway through your work day.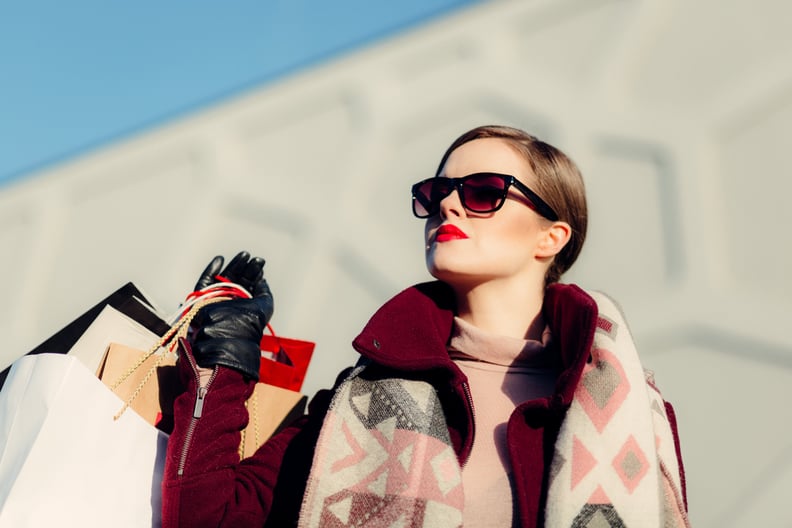 Lie #6: "I just have to run to the ATM, and I will be right back to buy everything."
Sometimes, this is true. Most often in a retail environment, makeup artists spend time to pick out the best options and apply makeup to your face, based on your requests. Many times, women decide to take the free makeover and walk away without making a purchase. It is insulting to the person that just spent time with you to lie about what's going to happen next.
Be honest and say that you are not ready to make a purchase, and you will come back another time. Better yet, start the consultation by telling the artist you would just like to try some products and won't be purchasing that day. I always respect women that are honest and am happy to load them up with free samples so that they can test out the products. Lie #7: "I love it!!"
But you don't. I can tell that you are lying as you peer into the mirror with no sign of joy. I can see the anxiety on your face; sometimes, I can see tears threatening to fall and mess up my beautiful eye-makeup application. I want you to know that I have no feelings and most seasoned makeup artists don't either. I won't be hurt if you ask me to change something.
It's always best to tell me that you want less eyeliner or blush. It's no skin off my back. I want you to be happy! Tell me the truth, and I will change anything you want me to. The end game here is for you to look in the mirror and feel like a bombshell; tell me what I need to do to get you there and we can both be happy!