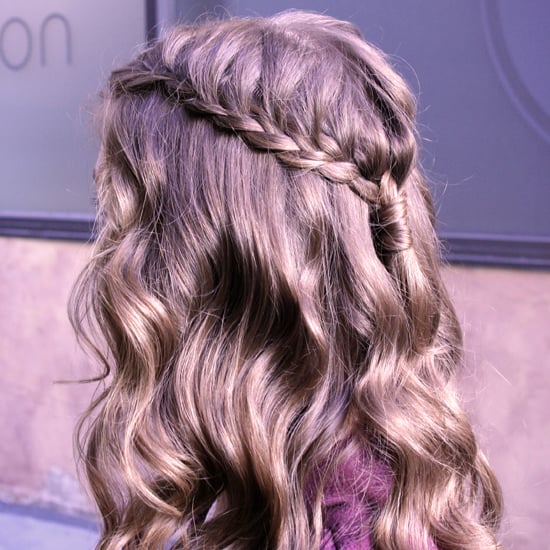 If you're tired of side plaits or even wraparound milkmaid braids, here's something you'll want to try instead: the cascading braid. It's part French braid, part regular braid, and part waterfall, but 100 percent impressive. And best of all, it's rather easy to do. Just start by spritzing the hair with a working spray to add texture and hold; Kristy White of Festoon Salon in San Francisco (the hairstylist responsible for creating this gorgeous plait) recommends Oribe Superfine ($29). To see close-up pictures, along with step-by-step instructions on getting the look, just keep reading for more.
After parting the hair down the middle, it's time to start braiding. Grab three equal sections of hair close to the left temple. Take the far left piece (from the side closest to your face) and cross it over to the middle, just like you would do with a normal braid.
Next, take the right piece (from the side closest to your part), and create a French braid just on this side. Do this by gathering and adding a portion of hair from directly above the right piece, crossing it over to the middle. Essentially, you are regular braiding with the left strands and French braiding with the right strands. Do this alternating, modified French braid process until you get to the area around the middle of the occipital bone. Secure with an elastic and repeat the regular braid/French braid steps on the right side.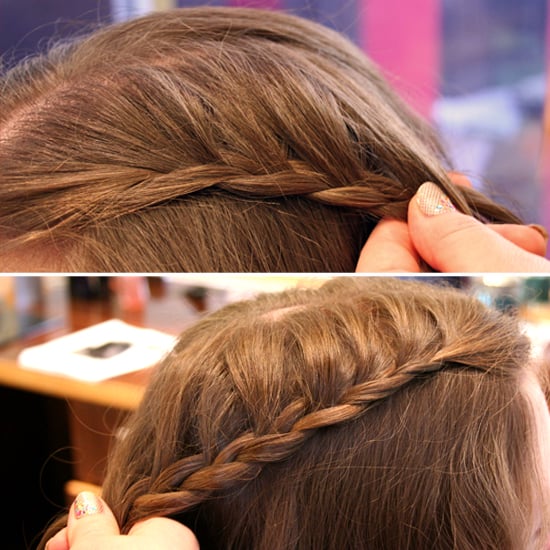 Join the two braids at the back by crossing one over the other, holding them together with an elastic. For instant polish, wrap a small strand of hair around the elastic, and use a bobby pin to secure.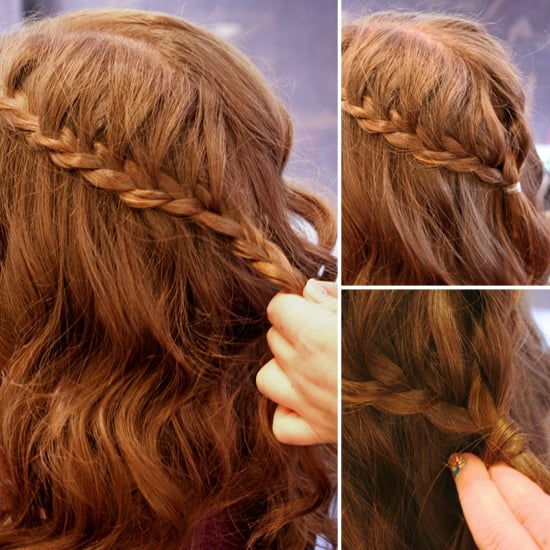 To finish, tug and loosen the braids as needed to ensure your plaits look romantic yet modern. Optional: spritz on a shine-enhancing spray, such as Davines Oil Absolute Beautifying Potion (available through these salons) for even more luster, not to mention head-turning results.