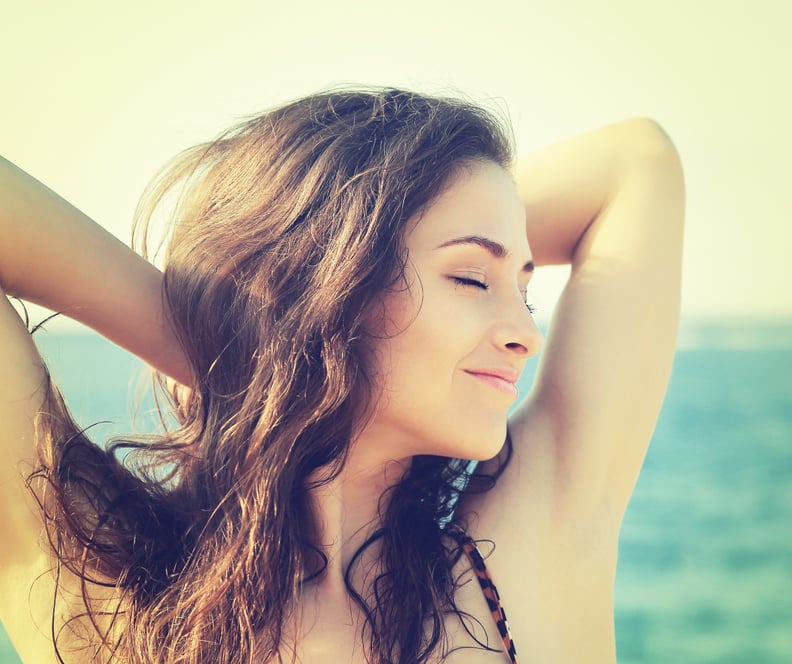 As POPSUGAR editors, we independently select and write about stuff we love and think you'll like too. If you buy a product we have recommended, we may receive affiliate commission, which in turn supports our work.
Ever feel like you are a little too itchy, a little too wet, or even a bit unsure about the uncomfortable feeling you have under your arms? I definitely do, and unfortunately, I'm not all that comfortable talking about it with friends. For whatever reason, armpits and all of the skin issues that go along with them, are still pretty taboo, but it doesn't have to be that way anymore. It was so refreshing to speak with NYC dermatologist Dr. Marmur, who told us that lots of women suffer in silence (isn't that just the pits?), but hopefully that's all about to change.
Marmur has a solution. There's a new three-step treatment that you can do in your very own shower to help remedy some of the mild skin issues you might be having with your armpits. The treatment is called a "PitiCure" (yes, that's inspired by a manicure) and was created by mega beauty brand Dove. Here it is:
Cleanse: Using a washcloth, clean your armpits with a gentle cleanser like Cetaphil ($10.60) to rid your skin of debris and impurities.
Rinse and Dry: Next, rinse your skin and pat it dry. This is key, as most people forget to dry this area, causing water to get trapped and eventually soften and expose the skin to problems.
Deodorize: Swipe on a deodorant like this new Advanced Care ($5.99) one from Dove, up, down, and up again, applying a thin, even layer to the entirety of the pit, including the additional three-inch circumference that contains your sweat glands. The glycerin in the formula helps lock in moisture and keep your skin balanced and the extra-wide base makes for easy application.
Does this get you thinking differently about your armpits?