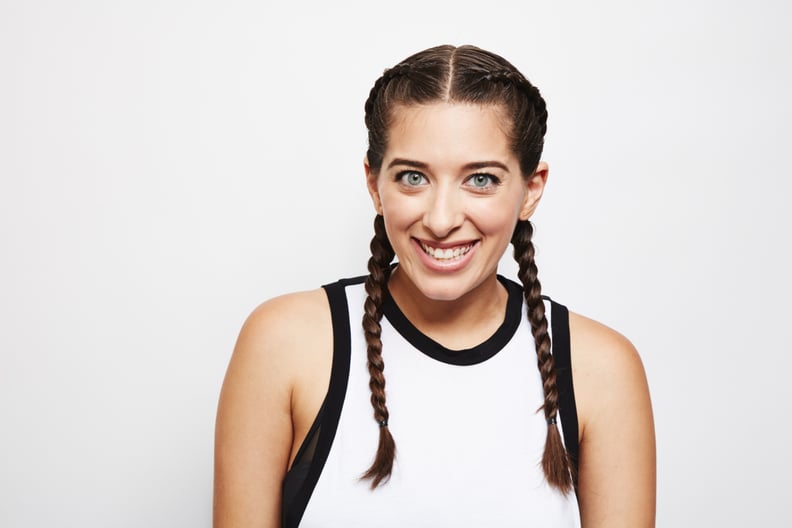 POPSUGAR Photography | Benjamin Stone
POPSUGAR Photography | Benjamin Stone
If you're committing to better fitness habits this Summer, then you should do it with style. To help up your workout hair game, we asked celebrity stylist Sarah Potempa to create five easy braided looks that will hold your hair in place in the most eye-catching way. Bobbi Brown makeup artist Kim Soane painted the faces of fitness blogger models, Chase Lindsay Rosen of Athleisurely and Evann Clingan of her eponymous site, using long-wear, waterproof products. Everything was photographed at the iconic Chelsea Piers, which boasts a bevy of creative sweat-inducing classes.
Potempa created these double Dutch French braids on Chase that are perfect for yoga — since they are balanced and will allow you to nail that headstand. Plus, you can create them for your morning workout and then take them out before happy hour to get perfect beach waves. Keep reading to learn how to DIY this look.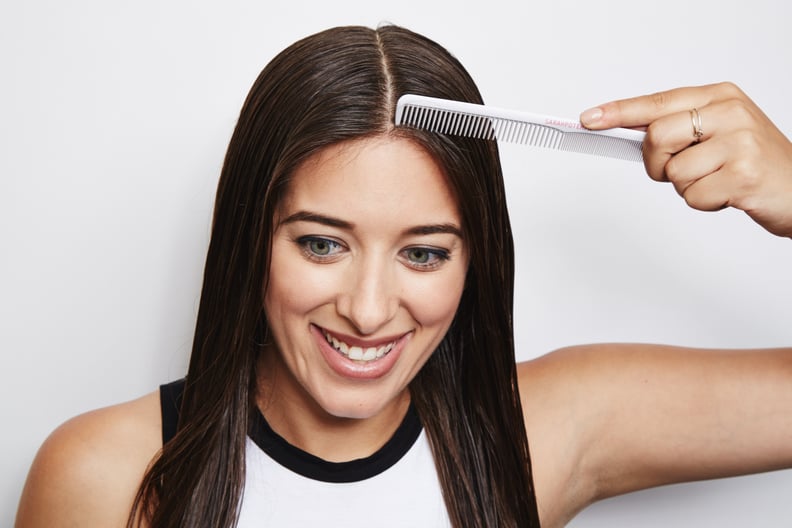 Double Dutch French Braids: Step 1
Start with a really clean center part that extends down to your neck. "To get a perfect part, take a line directly from your nose up and do it one swoop," explained Sarah. "I like to use my darby clip or the edge of a comb for this, anything that has a clean line. Not your finger, because you might end up with a wonky line."
Once you've done your part, take the left section, twist it up, and secure it with a clip. "If you don't section off that hair as you braid down, you might end up taking hair from the other side which can get messy," Sarah said. "So clip it out of the way and focus on the right side first."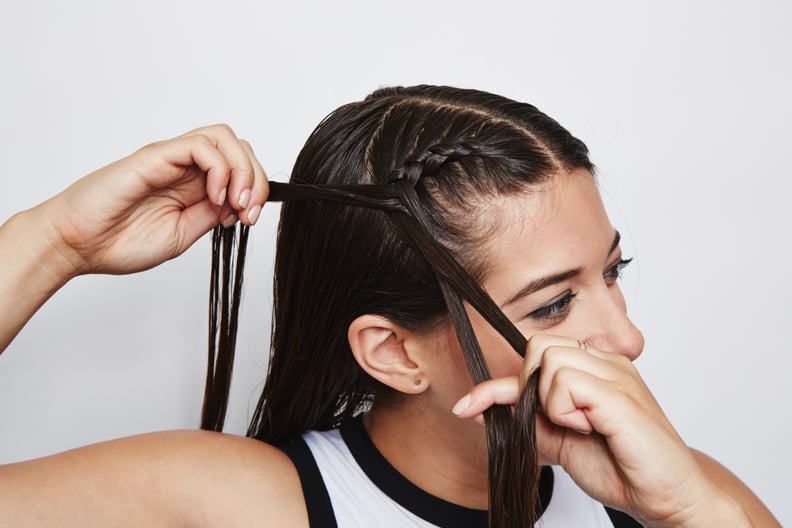 Double Dutch French Braids: Step 2
Apply a bit of wet product around the face, such as a gel, mousse, or leave-in conditioner. Sarah suggests to leave it in the braids while you workout or post-gym, so that when you take them out you get amazing waves.
Next, separate hair into three sections and weave a classic Dutch braid. The right piece goes under the middle and then the left under the middle, while adding more hair from the root.
Double Dutch French Braids: Step 3
Repeat the three-strand Dutch braid all the way down to the end, and secure it with an elastic.