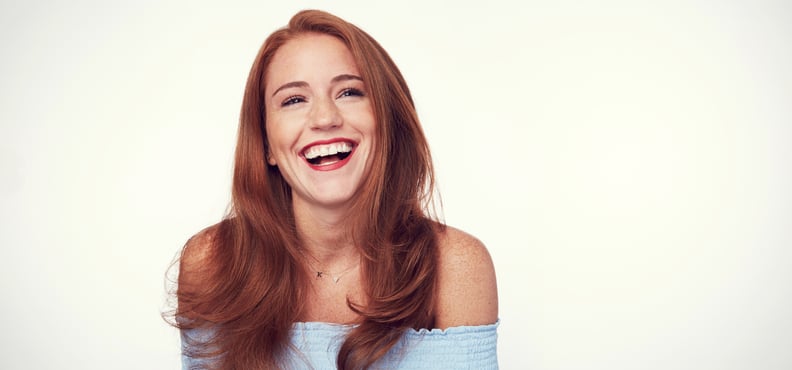 POPSUGAR Photography | Diggy Lloyd
POPSUGAR Photography | Diggy Lloyd
We always seem to want the hair we don't have. If you were born with straight strands, you probably wish for beach waves or Old Hollywood curls. And if you have natural texture, most mornings are likely spent with a flat iron in hand.
Long in pursuit of trending cuts or locks worthy of those classic hair commercials, we found three POPSUGAR staffers who have gone to great lengths to achieve styles they felt comfortable in. After years of excessive treatments, constant heat usage, and cycling through products to no avail, they reveal how they embraced their unique manes and learned to own — and completely rock — the hair they've got.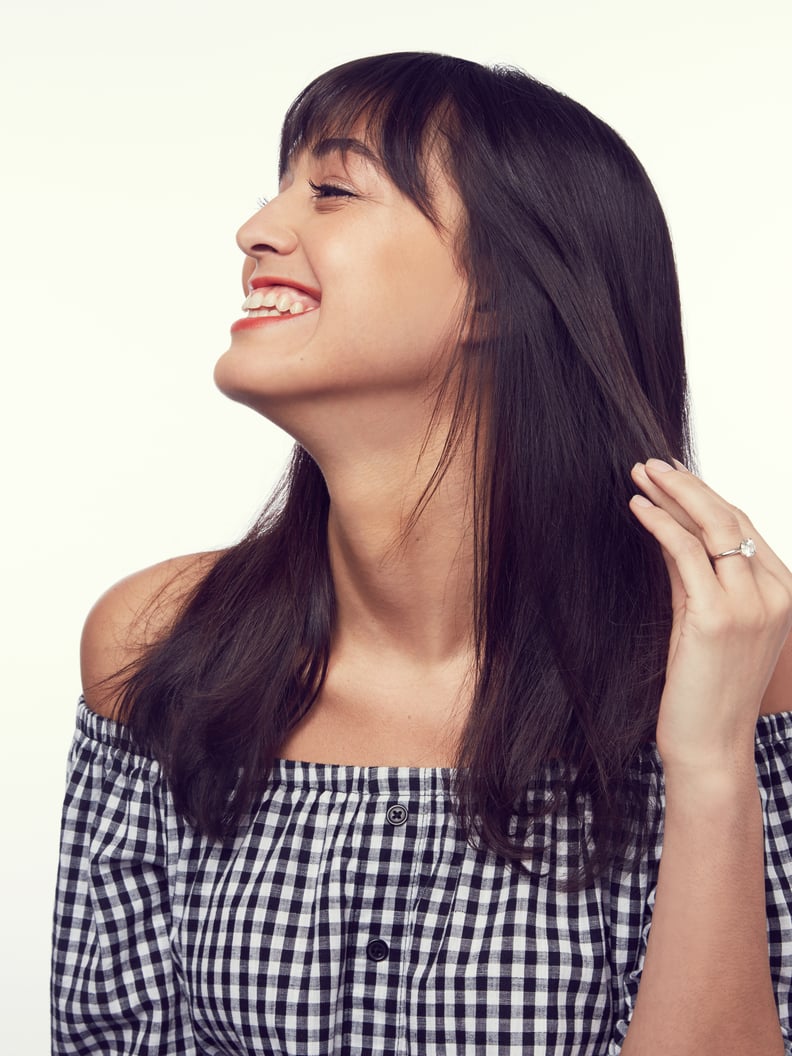 Liana's hair tip: find a hairstyle that unlocks your confidence
For Liana Iglesias, brand strategy and innovation manager, all it took was finding a winning style to fall in love with her locks. With hair she describes as naturally thin, frizzy, and wavy, she experimented with a world of different cuts and treatments before finding one that changed the game: bangs.

"Most people are scared to get bangs, but they are the best thing that ever happened to me! I'm most confident with a straight and sleek look that shows off my fringe," she said. "Don't be scared to experiment! With the right products, any hairstyle is manageable."

And the magic ingredient she pairs with her signature new 'do? Keratin. Besides kissing damage from constant heat styling goodbye, Brazilian keratin therapy shampoo and conditioner help maintain her sleek and straight look on the daily.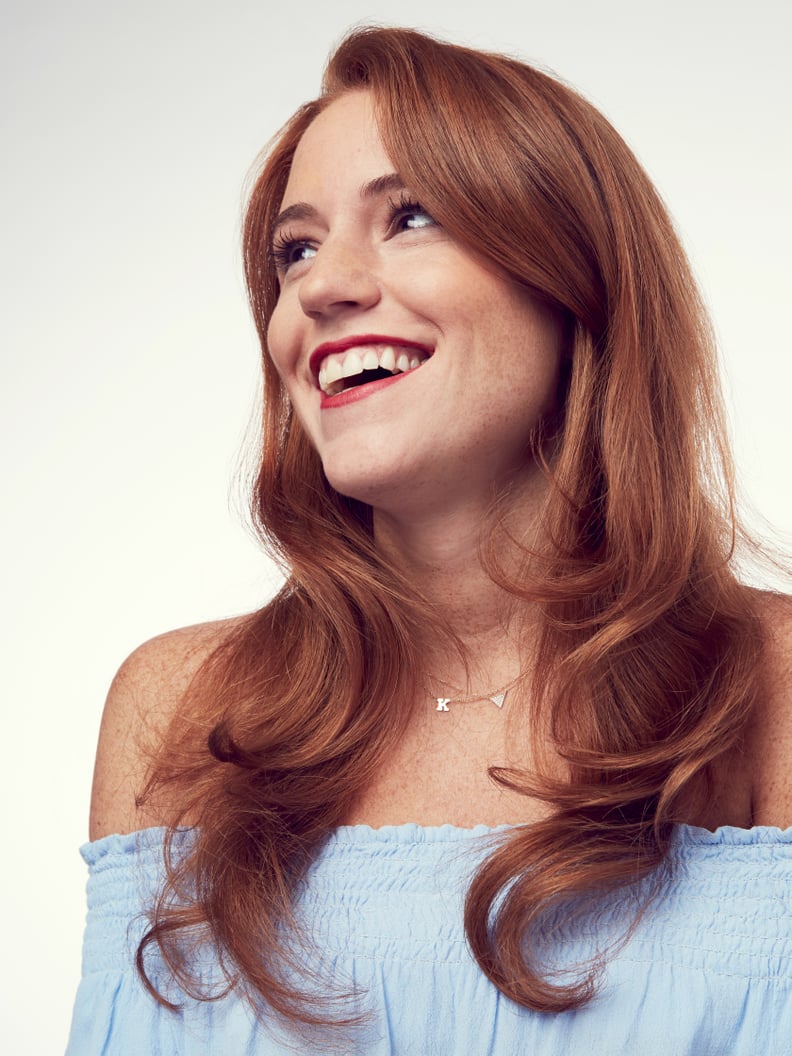 Kaitlyn's hair tip: arm yourself with the right tools
Kaitlyn Viola, associate manager of experiential marketing, loves the way a flouncy blowout makes her thick and naturally wavy locks look — but the process can be seriously time consuming. She says that washing, drying, and styling her hair takes a full hour, so streamlining her routine has become a priority.
"I pretty much plan my schedule around the days that I have to blow my hair out," she said. "Freshman year of college I discovered a blow dryer with a round brush attachment that changed my life. My biggest struggle is finding the time to make my blowout perfect, but I've learned that the key is just to arm yourself with the right tools."
As a key part of her tool kit, Kaitlyn always makes sure to keep a penetrating coconut oil product on hand. Not only does this help mend the damage of frequent styling, but it also gives her strands an instant revival before even picking up her blow dryer. If you are like Kaitlyn and simply can't live without heat styling, giving some love to your strands with this moisture-rich oil while they're still damp can go a long way.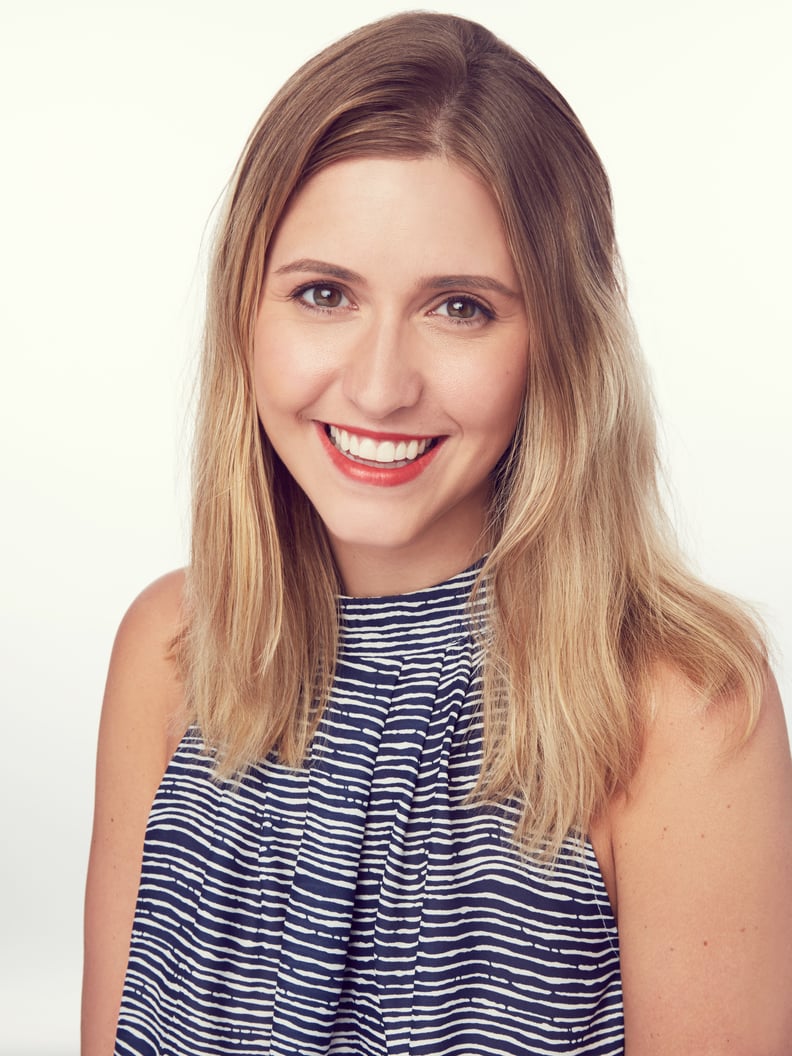 Lauren's hair tip: discover your holy grail products
From texturizing sprays to hair masks, Lauren Corvasce, senior account manager, has fed her hair a cocktail of styling products over the years. Coming from a family of women known for full heads of hair, she feels compelled to show off her wavy locks but has never quite found anything to match her low-maintenance routine and give her the texture she's after.
"I feel the first thing you see on someone is hair and smile so you have to make sure it's well taken care of," she said. "Ask for advice from others who have the same hair as you. Don't be afraid to try different products, either; the more you try, the more you will learn what is best for your hair."
Finding the right products has proved to be a struggle in the past, but taking her own advice helped Lauren find just what she needed to rock what she's got. Instead of using leave-in products and styling sprays that added unnecessary time to her otherwise easy routine, keeping bottles of nourishing coconut milk shampoo and conditioner in her shower was all she needed to keep her hair feeling light, moisturized, and hydrated to let her natural waves shine.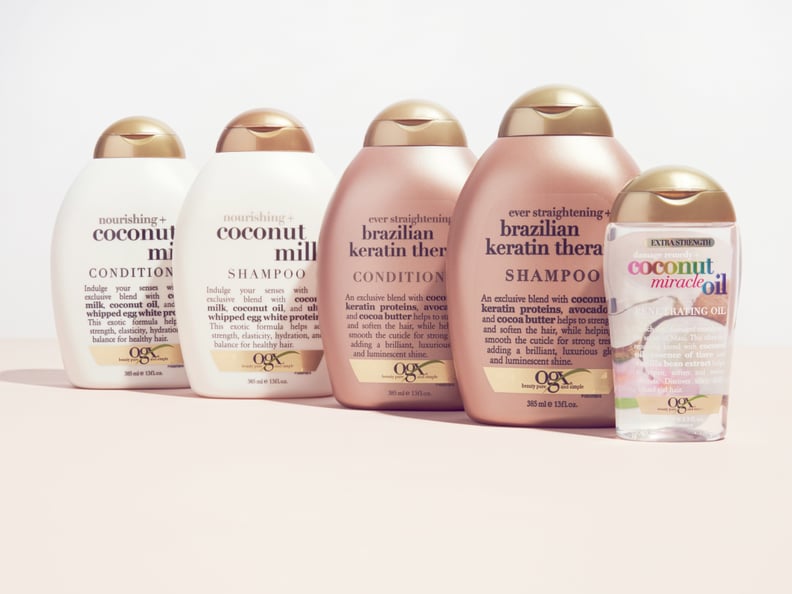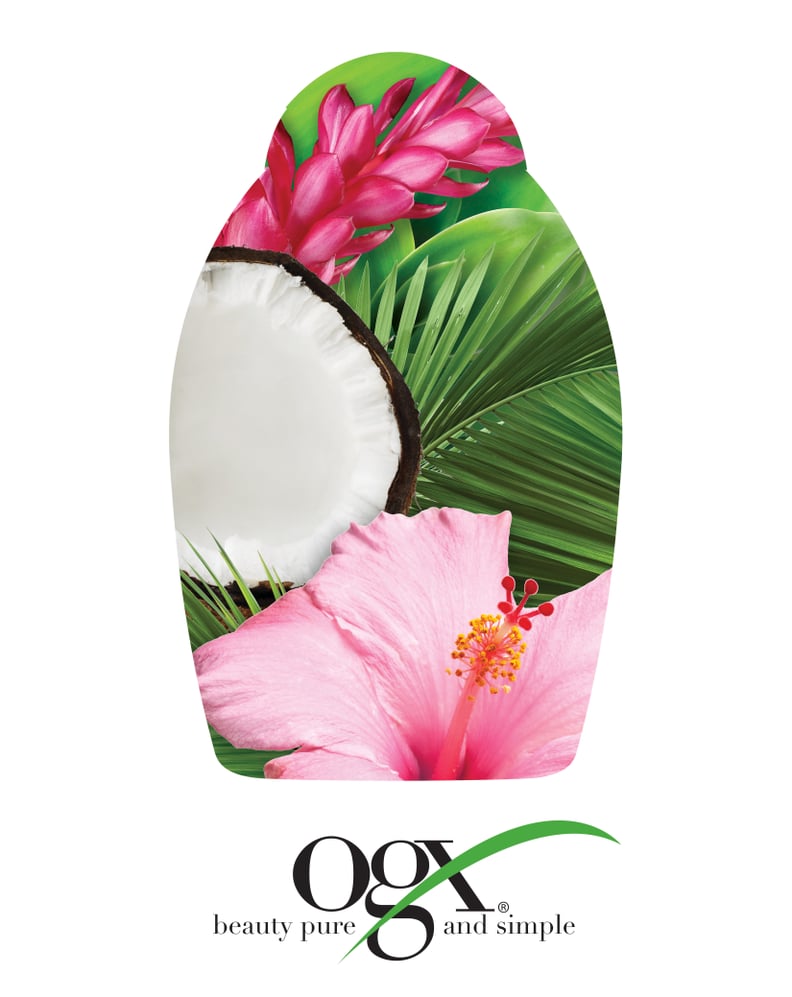 Check Out More From OGX Below:
All women are born with beautiful hair. While they may not always realize it, their lovely locks are as unique as they are, and just as amazing. We want to empower women to embrace their unique hair. To be proud of every strand. To fall in love with their look, let their hair down and rock what they got. Visit Ulta in-store or online to find the perfect OGX products for your hair.