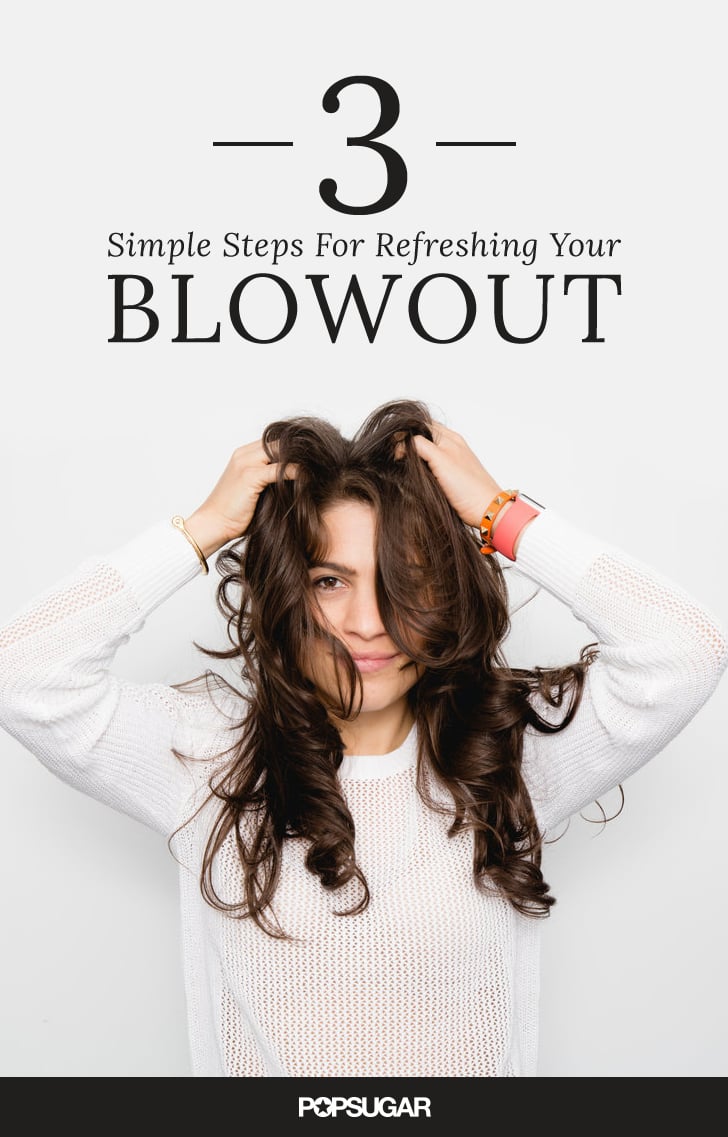 POPSUGAR Photography | Benjamin Stone
POPSUGAR Photography | Benjamin Stone
As POPSUGAR editors, we independently select and write about stuff we love and think you'll like too. If you buy a product we have recommended, we may receive affiliate commission, which in turn supports our work.
One question I am constantly and consistently asked is: how do you do your hair? So I decided to finally outline once and for all!
First off, I am a total hair care junkie. I have bins of hair sprays and treat my mane like it's the skin on my face — hydrating it before dehydrating plane rides, doing weekly coconut masks, and getting seasonal in-salon treatments. After years of being a beauty editor and meeting with countless industry pros, I've developed the ideal three-step product routine that fixes my blowout every time.
Before I create my signature cocktail — dry shampoo, texture spray, and hair oil — I shower with majority of my mane in a shower cap. I just leave the front layers or bangs out, add some conditioner (and shampoo if I worked out that day), and then blow-dry the front with a big round brush.
After, I do the following . . .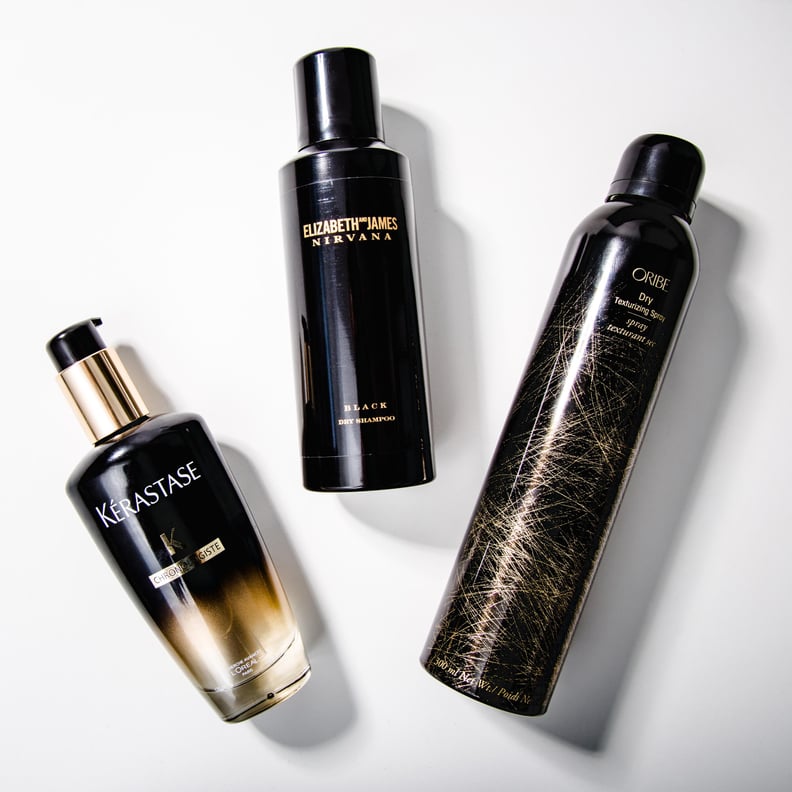 The Only Three Products You'll Need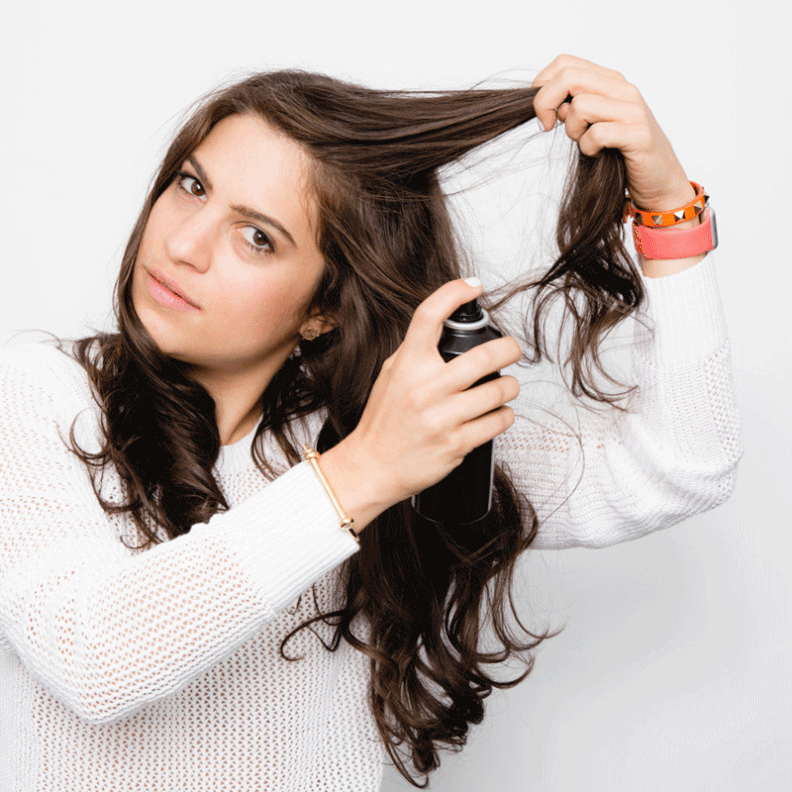 Step 1A: Dry Shampoo
Many people mist dry shampoo around their head like a halo. This is wrong. The correct way to use the hair-saving product is to section off your hair and spritz it directly on.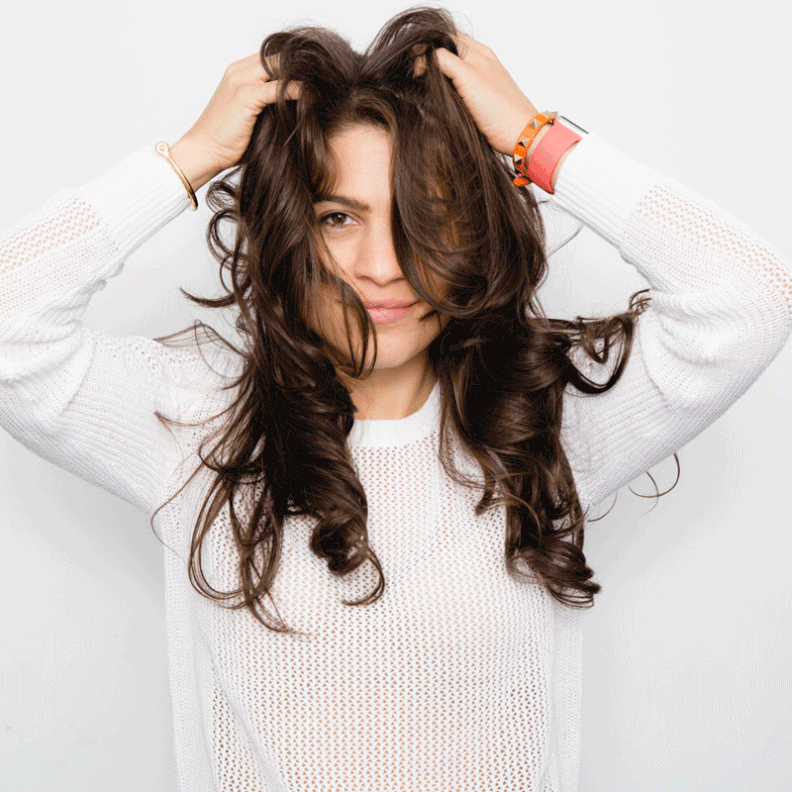 Step 1B: Massage It In
Rub the dry shampoo into your scalp like you would wet shampoo in the shower. This cleanses the roots and gives you volume.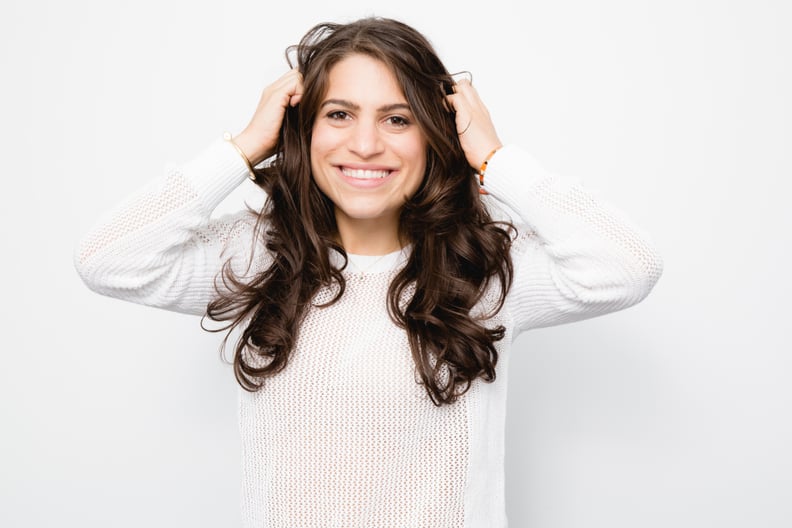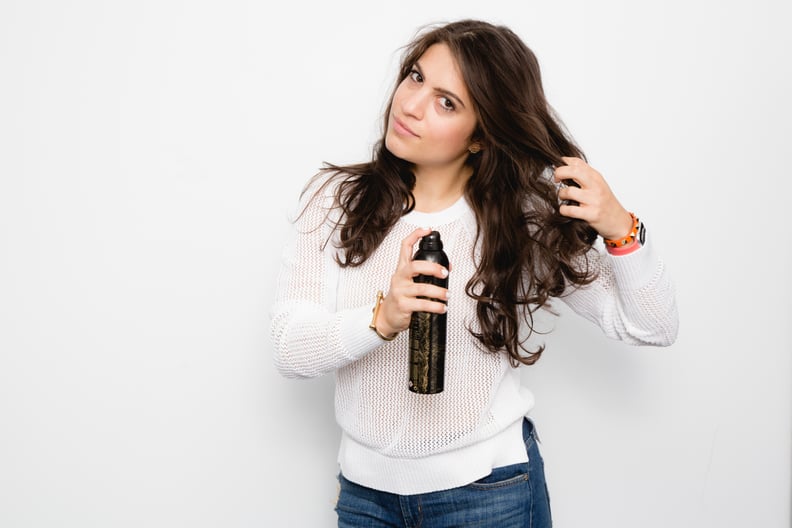 Step 2A: Texture Spray
Next, spritz a dry texturizing spray into the middle section of your hair. Spray it up into your hair — so it coats the layers underneath the top ones. Do not get the nozzle too close or your strands will be sticky.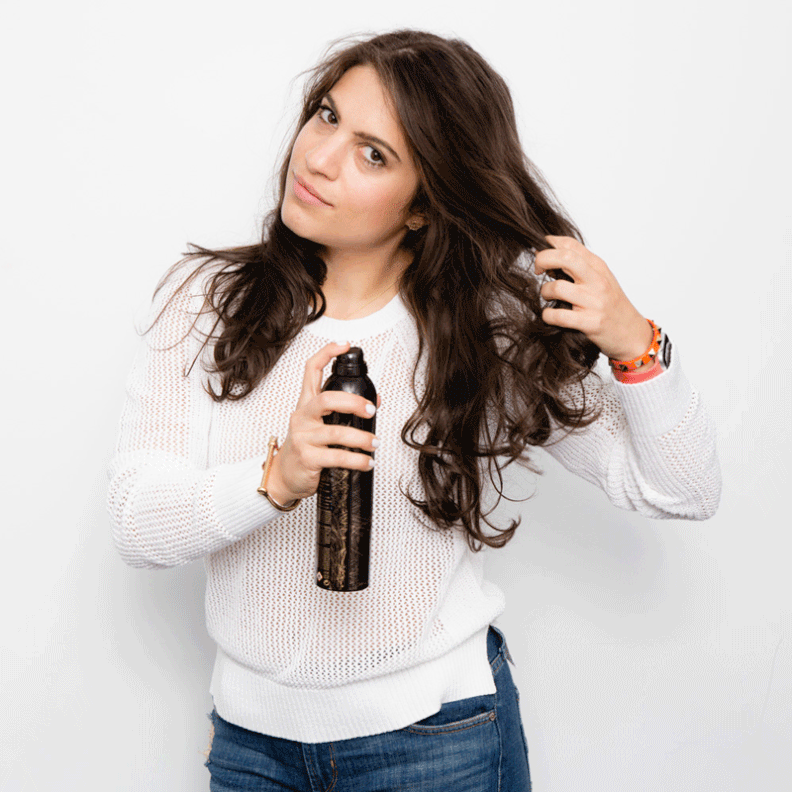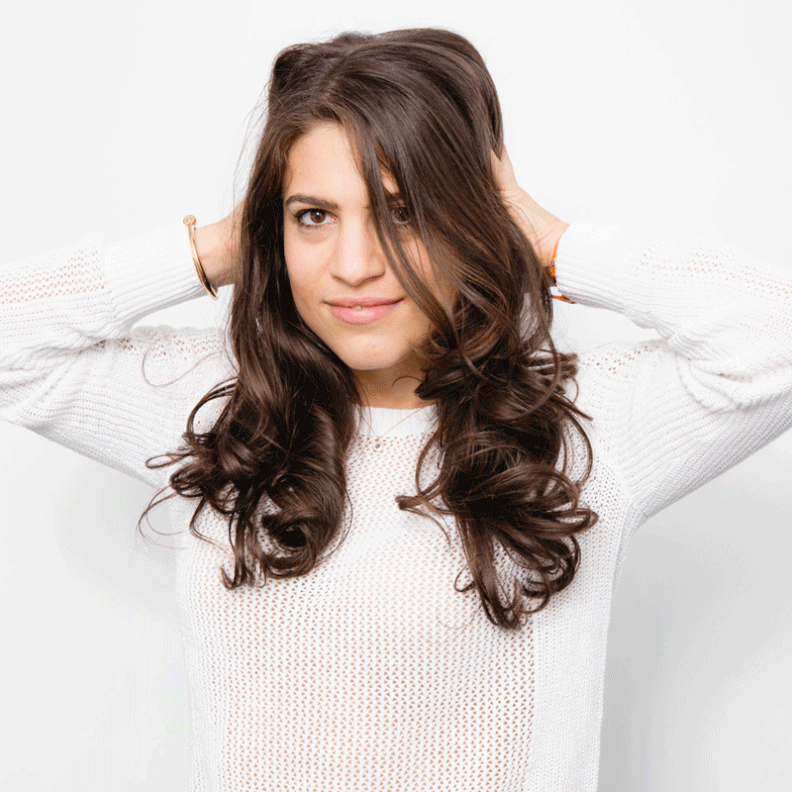 Step 2B: Scrunch It In
Push your hair up and down around the mid section where you just applied texturizing spray. This builds more volume and activates the formula.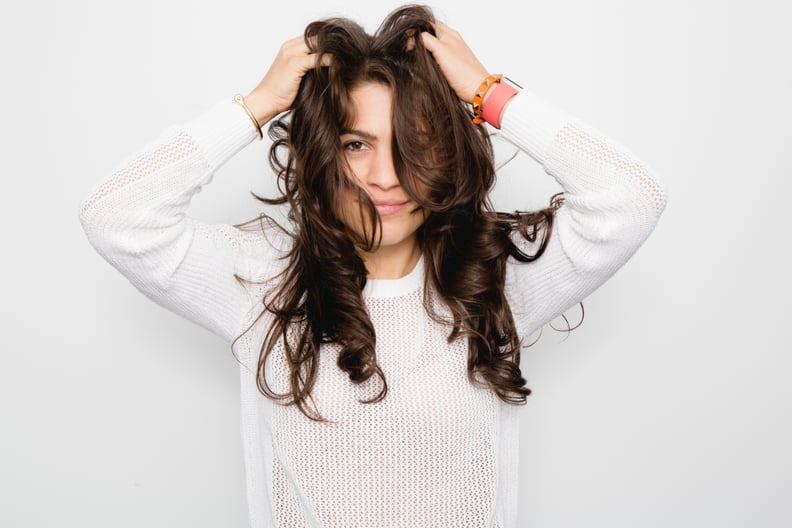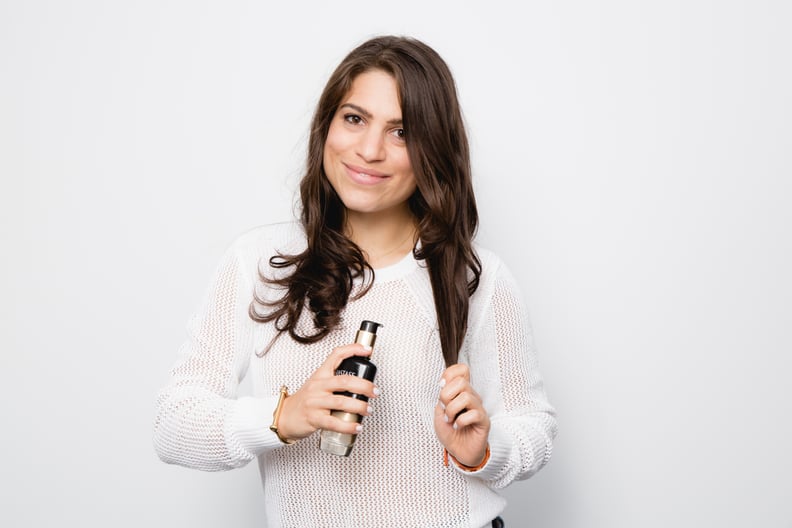 Step 3: Hair Oil
Seal in the ends, get rid of static, and mask any funky scents with a few drops of hair oil. Oils fights grease on your face, and the same principle holds true for hair. I never leave the house on a humid day without it!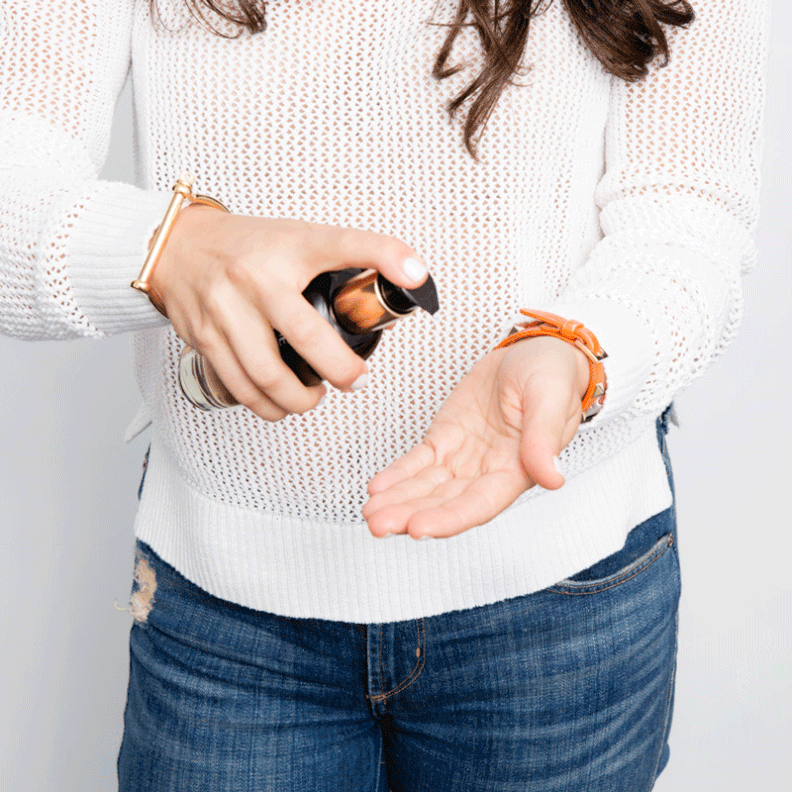 Step 3B: Warm It Up
Pour two drop of oil into your palm and rub your hands together to emulsify the formula more. Make sure it is spread evenly on both hands before you distribute it to your mane.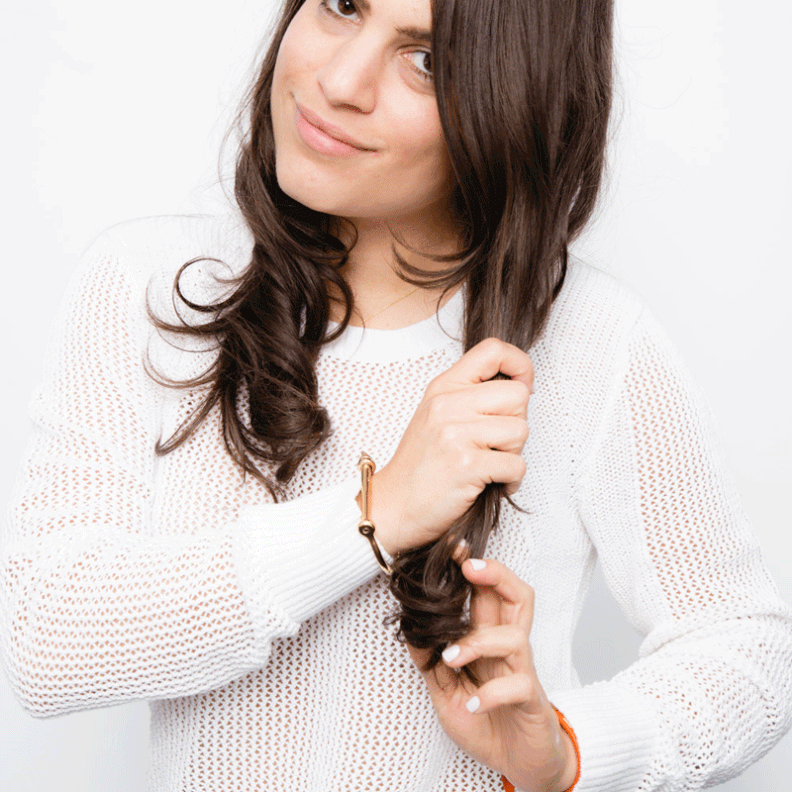 Step 3C: Rub It Into the Ends
From the midsection down, coat the bottom half of your hair with the oil from your palms. Twirl a few curls around your finger to refresh the coils. Head out the door with perfect hair!