7 Things We Can All Learn From Kim Kardashian's Beauty
Say what you want about Kim Kardashian, but at the end of the day, the attention-loving celebrity is a true beauty girl. Few can pull of dramatic eyelashes, smoky eyes, bold lips, contoured cheeks, and bronzed skin — all at once and during the day. But Kim does. And she has since she came into the spotlight.
Now that she just gave bith to a boy, all eyes will be on her post-pregnancy style. We have no doubt the queen Kardashian will make it look sexy as hell. And when we're really honest with ourselves, we have to admit, we do want to look as hot as Kim. Even if you only choose to try one of these trends at a time or opt to do it for a Saturday night out (rather than a meeting with the boss lady), we're giving you the green light: yes, it's OK to draw beauty inspiration from Kim. And if you're going to pull off a Kim look, do it the Kardashian way — with konfidence!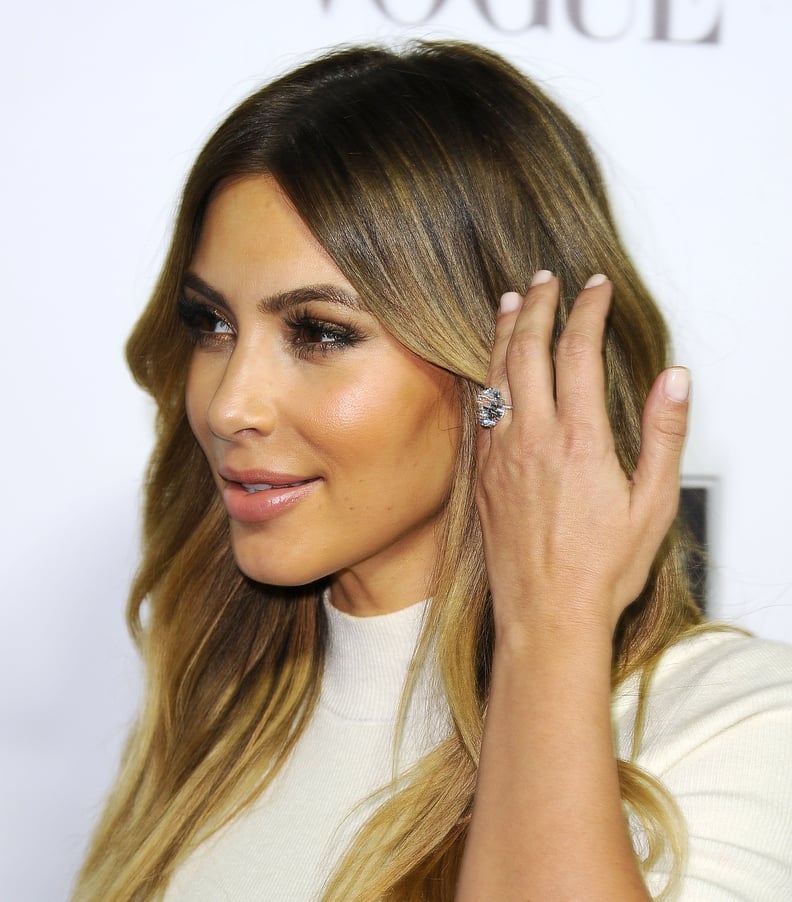 Dramatic Eyelashes
While they may be faux, we still have to give Kim credit for never leaving the house without her eyelashes done. Her flirty flutter practically reaches her bold brows. Whether you opt to use a volumizing mascara and curler or attempt to put on a pair of falsies, make sure your eyelashes a standout feature of your look. We call it Kim Beauty 101.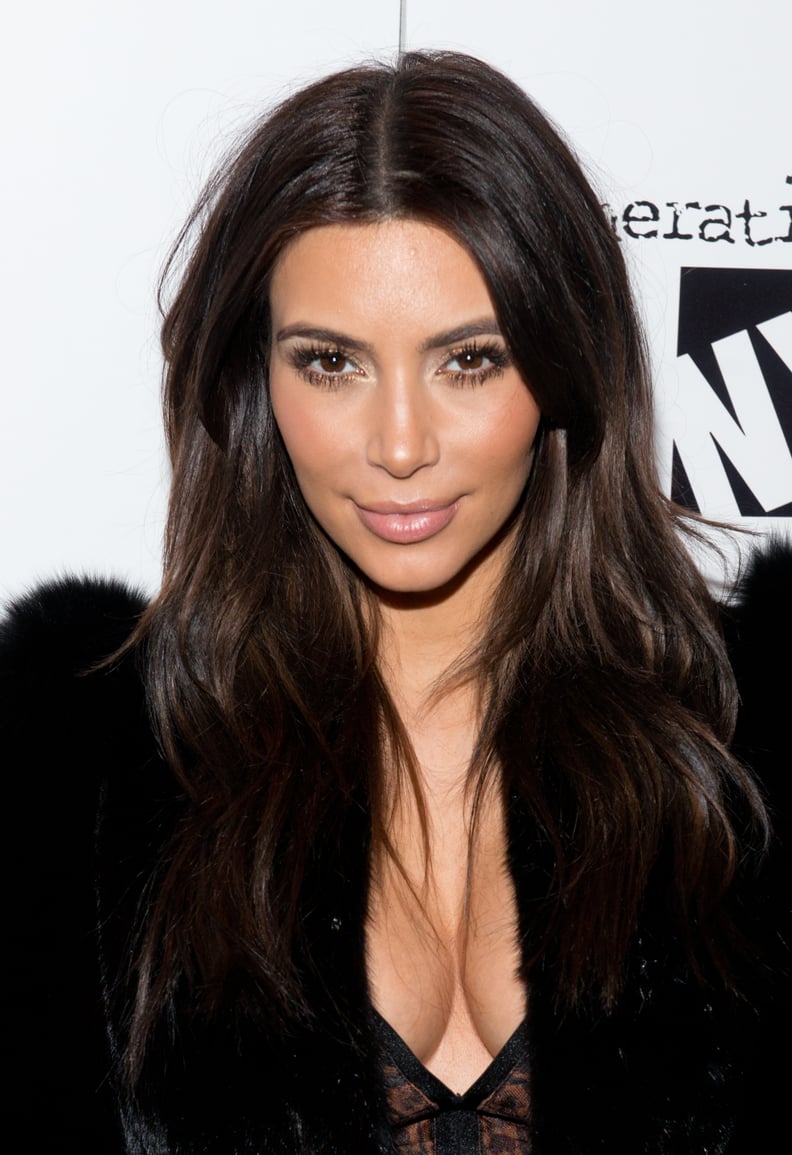 Correct Contouring
Kim has shared images of her makeup application process on Instagram involving some serious contouring. She knows how to add definition to her cheekbones — and even her cleavage. Highlighter on the inner corners of the eye, under the eyes, and atop a cupid's bow are also essential steps to a Kim face. Our favorite new and easy product for contouring are the Nars Matte Multiple sticks.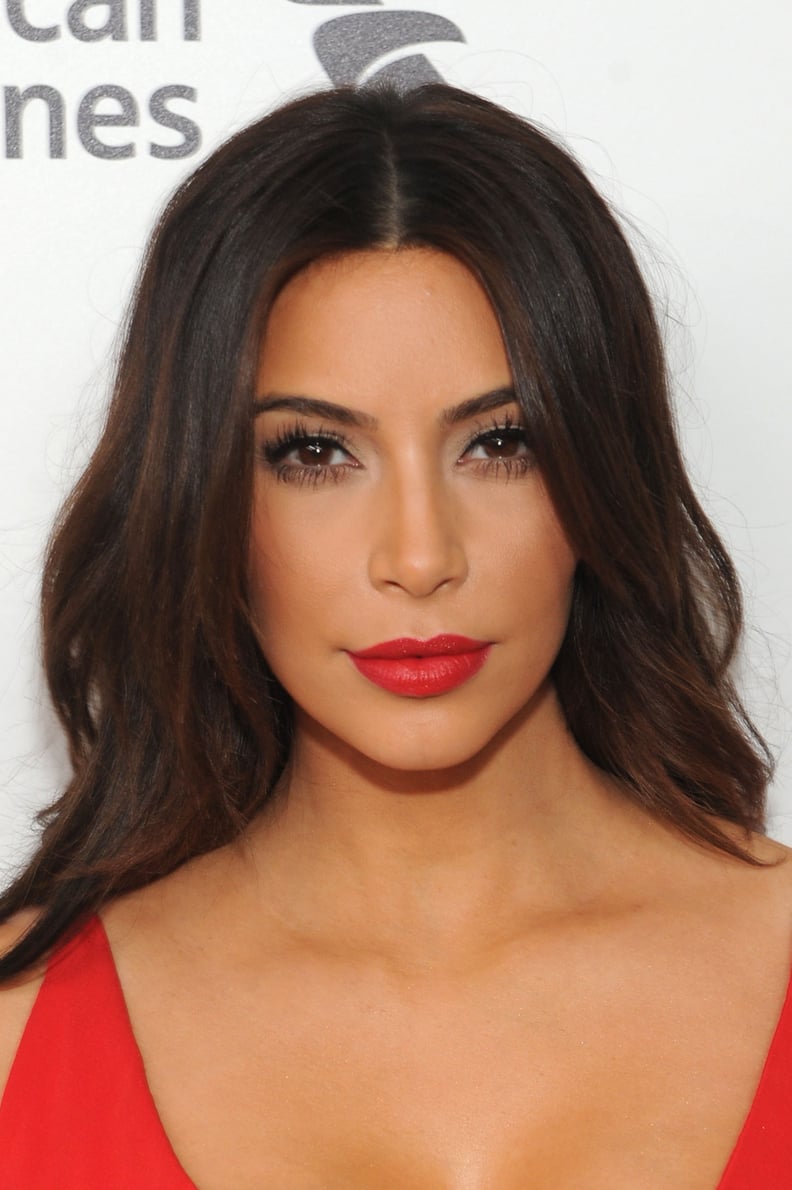 Luscious Lips
Part of Kim's allure is her gorgeous curves — and that includes her shapely lips. Even if you weren't born with a pouty pucker, enhance what you've got! Try outlining your mouth with a lipliner before filling it in with color. This will accentuate your shape. A dab of lipgloss in the center of your bottom lip will always make it appear fuller, too.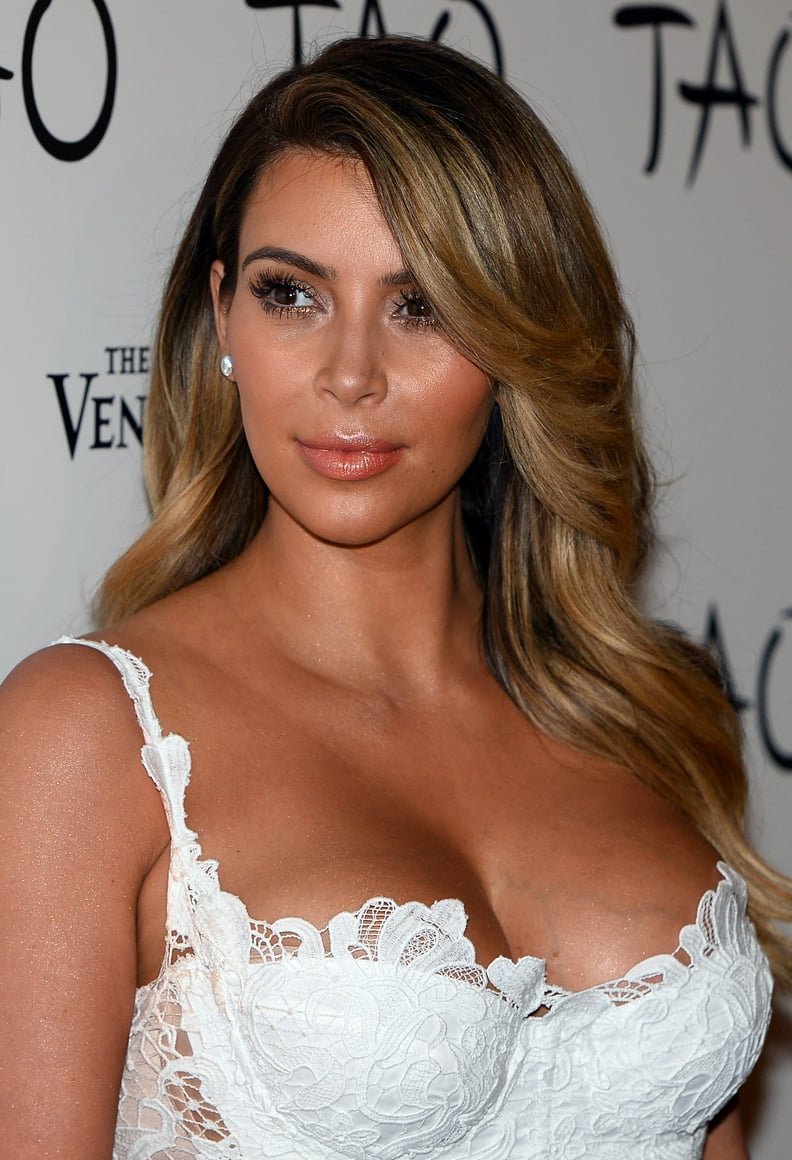 Bronzed Skin
Whether it's the middle of January or July, Kim doesn't shy away from wearing white. And you can bet she never looks pale against the blanc hue. We know she goes on vacation often, but even if you can't make it to the beach, you can, of course, get the same glow from a bottle. But before you reach for the self-tanner, read these tips to avoid streaks. Also: a bit of bronzer dusted on your chest and shoulders goes a long way.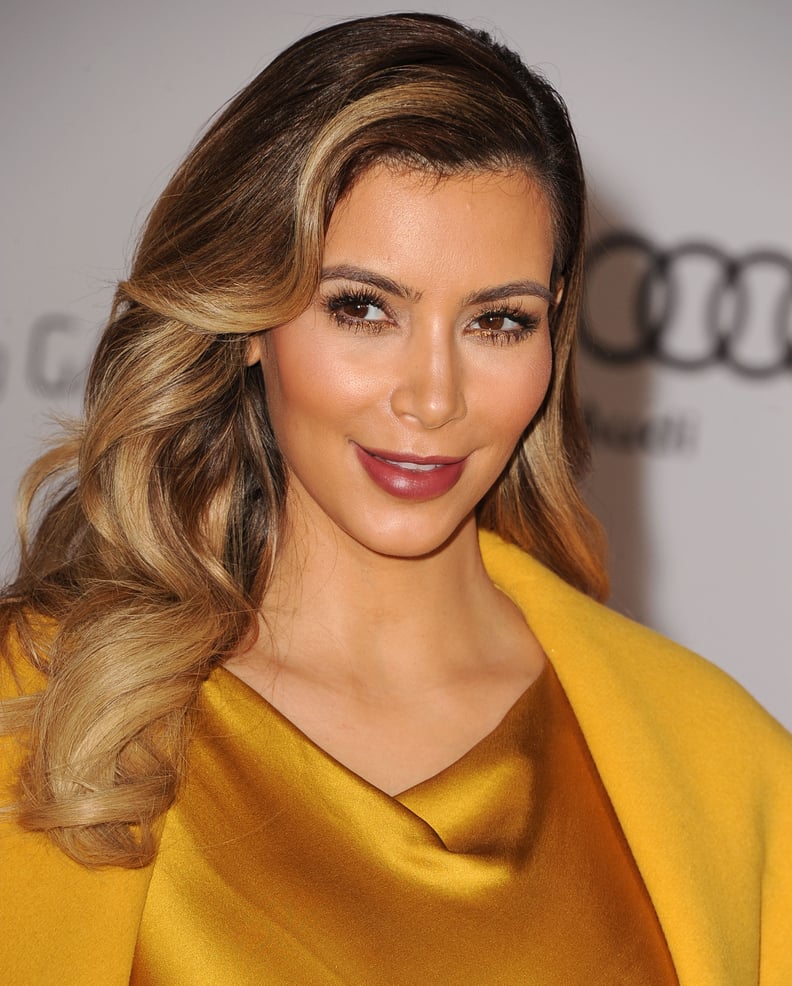 Glossy Waves
You may be keeping up with the Kardashians, but that doesn't mean it's easy to follow Kim's hair-color changes. In the past year alone, she's gone from dark brunette to blond to honey and back to brown again. But through it all she has retained a Victoria's Secret-model sheen that men are attracted to. If you desire long, shiny hair like Kim's, make sure you're using a hydrating hair mask at least once a week.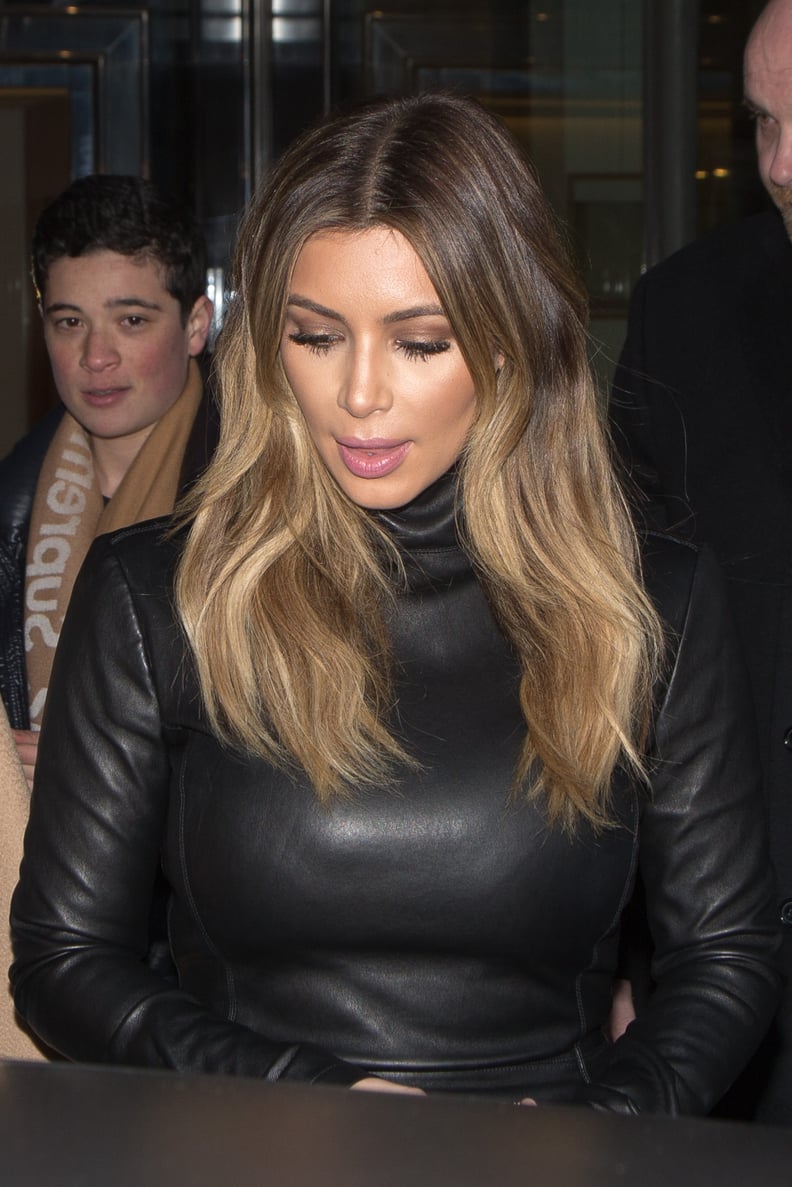 Seriously Smoky Eyes
In a beauty video, Kim said: "I ask for this smoky eye whether I'm going to the grocery store, whether I'm going to the pool, or whether I'm going to a red carpet event." That she does. To get Kim's signature smoldering eye, layer on the gray, brown, and bronze colors with the darkest shades in your crease extending out in a cat-eye shape.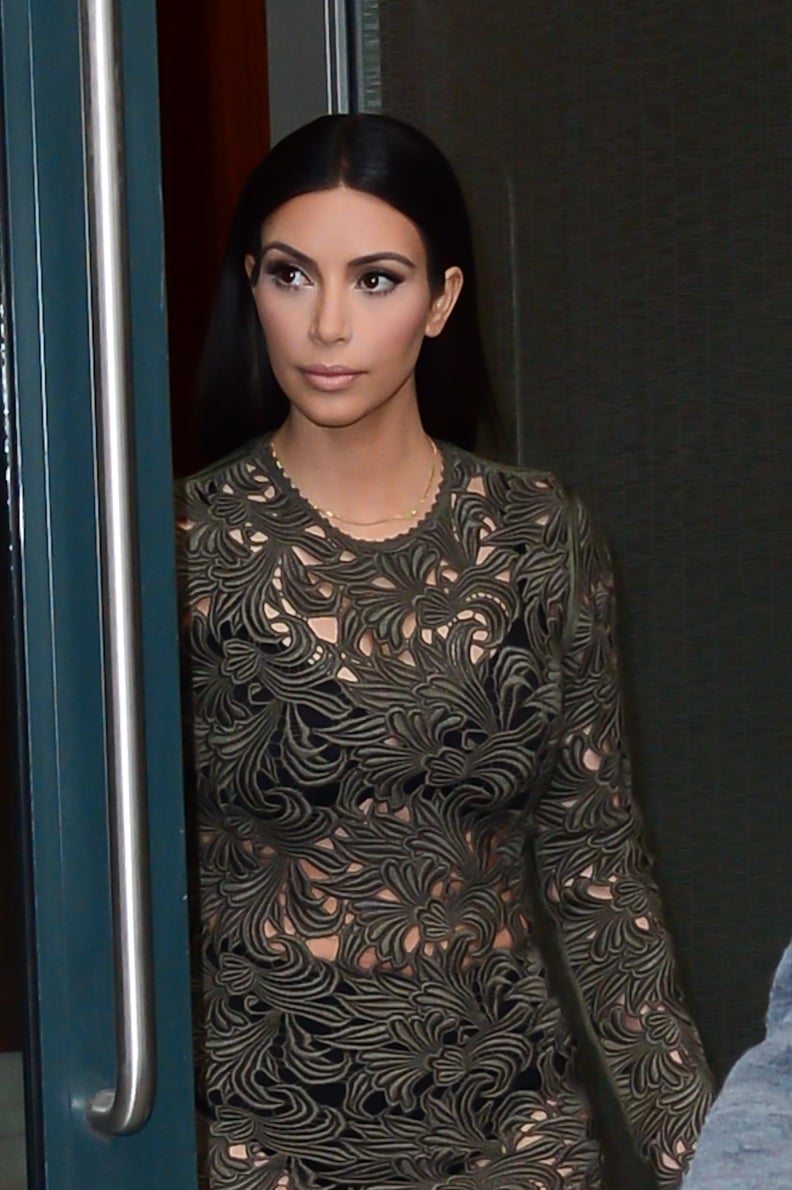 Instagram-Ready Finish
Part of Kim's success is how active she is on social media, so making sure you're HD-ready is a must. Before Kim recently appeared on Late Night With Seth Meyers, she made sure she to have matte skin that would look flawless on camera. Try a finishing powder to get the job done.