It's no secret that I get professional blowouts every chance I get (see: Instagram). In addition to loving the sleek look and bouncy feeling of hairstylist-created waves, I am obsessed with the fact that I don't have to wash my hair for two days (three if I'm lucky). This saves so much time in the morning — you ladies know what I'm talking about. Waking up, pulling my locks out of a topknot, and watching them snap back into place is a seriously joyous morning occasion. And I will do just about anything to preserve my style for as long as possible.
I thought I knew all of the tricks to saving my "done" strands — sleep on a silk pillow case, just wash the front pieces, rely on dry shampoo, etc. — but then I met lead Ghd hairstylist Lorna Moore in London last December at the Victoria's Secret Fashion Show, and she told me some new tips that blew my mind.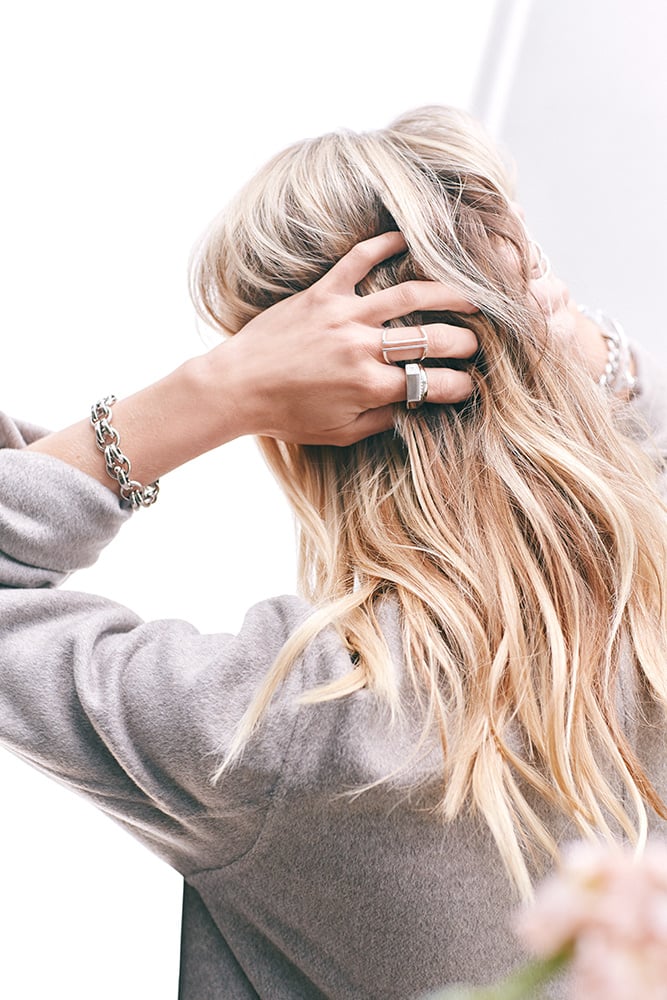 First, she alerted me that my face lotion might be spoiling my blowout. Her theory: leave about an inch of skin between your hairline and the rest of your face bare. "Moisturizer travels," she explained. "So if you take it right up to your hairline, [the product] will travel into your hair. Whereas if you give yourself a little border around your hairline, it will travel, but it will go up to it rather than into it." Brilliant. Finally an easy trick to control greasy roots.
Second, I learned I was missing some key spots when I apply dry shampoo. Usually, I mist it in my roots, massage it in, and brush it through. Moore made me aware that we also need to spray it around the ears and the nape of the neck. "Those areas can get greasier from oily skin so that helps the style last longer," she said. Plus, if you work out, those are the first places to get sweaty. Hope this helps you have your cake blowout and eat it take your yoga class, too!